Seaweed has numerous health benefits and is fast becoming a go-to ingredient, used in everything from skincare to fertilisers and foods. Here's why you should try it.
Found in thousands of varieties and colours, seaweed has been an integral part of East Asian diets for centuries — an ingredient believed to promote longevity and good health. For most of us in the UK, however, sea vegetables have never been a dinner-table staple — regarded, until recently, as a somewhat mysterious plant lurking under the sea. Here, we take a look at its surprising benefits.
The health benefits of seaweed
The fact is that seaweed boasts an impressive nutritional profile — it's packed with vitamins and minerals including calcium, iron, magnesium, potassium and phosphorus. "It's one of the rare sources of plant-based vitamin B12, which may benefit people following vegetarian and vegan diets," says Japanese-born nutritionist Miho Hatanaka.
"In our culture, we cook lots of dishes with seaweed. It's high in protein and fibre, and can contain protein equivalent to beef," she adds. Although, of course, we eat seaweed in lesser amounts than we would, say, steak.
Where seaweed really packs a punch though is as a dietary source of iodine — a mineral that supports the healthy function of your thyroid gland and acts as a driver of metabolism, sleep cycle, brain development and bone maintenance.
The NHS suggests adults should ingest around 140 micrograms (μg) of iodine a day, but many of us are lacking in the mineral without realising it. According to the World Health Organisation, iodine deficiency is the single most important preventable cause of brain damage worldwide.
But although the health benefits of seaweed have been widely publicised, why is does it still not a common inclusion on our shopping lists, like its superfood cousins kale, celery and blueberries are?
The idea of eating sea vegetables — a sheet of nori in a sushi roll, aside — perhaps seems unpalatable to many people, due to a misconception that they're slimy or taste fishy — a problem compounded by the fact relatively few of us live near the coast, meaning we don't often get the chance to gets hands-on experience or forage it to use in the kitchen.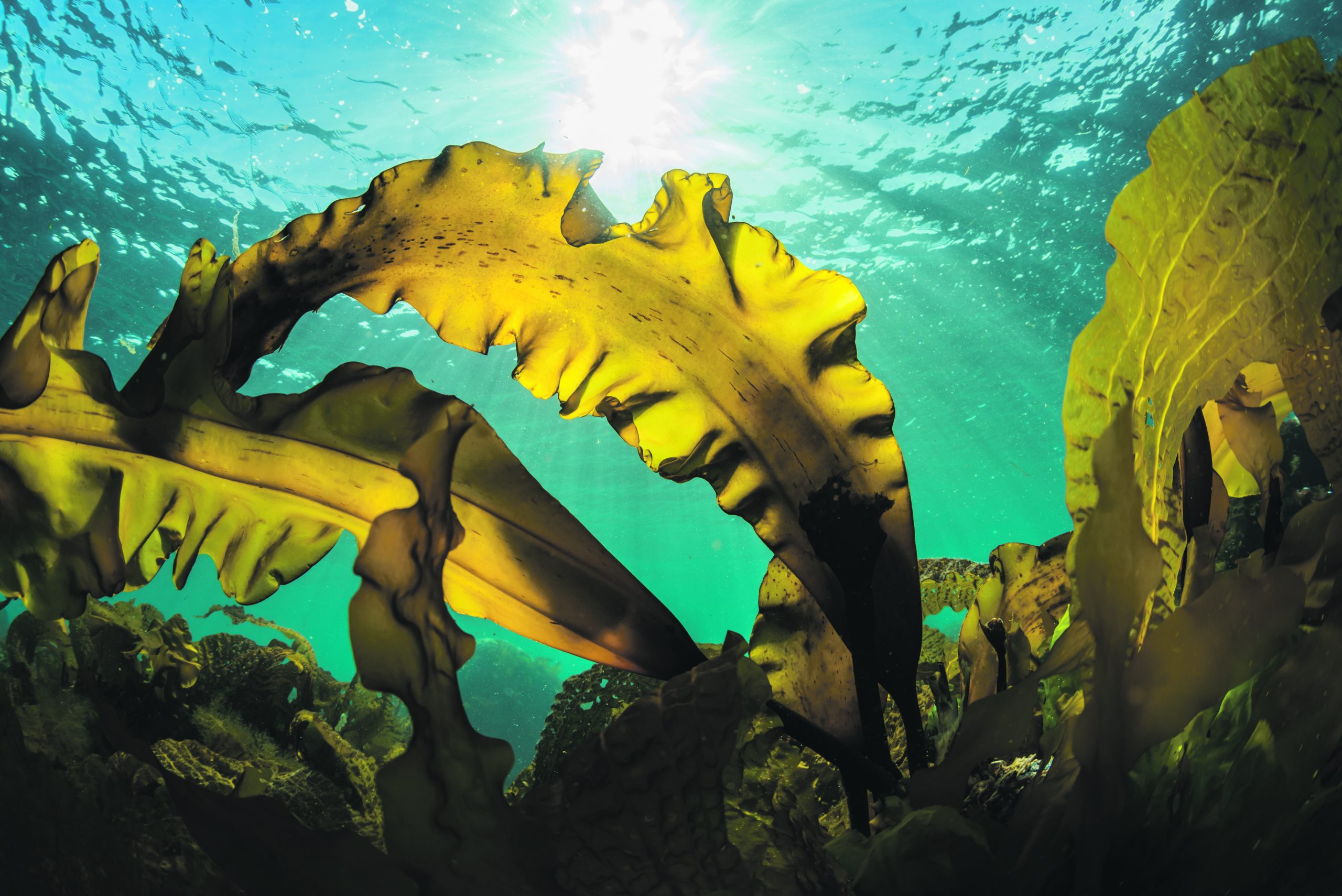 Where to buy edible seaweed
The good news is that seaweed is becoming more readily available online and in shops, in a dried form to preserve vital nutrients.
Mara Seaweed is one of the brands trying to change the public image of the much-maligned marine algae. The seaweed used to make its range of table seasonings is harvested sustainably along a 25-mile stretch of coast in the East Neuk of Fife, Scotland.
The end product is more nutritionally dense than any land vegetable, according to Mara Seaweed's founder and CEO Fiona Houston. This, she says, is because the micronutrients are preserved in pristine waters, rather than degraded by artificial ferilisers.
"In order to grow, seaweed needs no soil or fertiliser. It takes nutrients from the ocean and carbon dioxide out of the atmosphere and grows up to 50 centimetres a day," she says.
On Mara Seaweed's website, the most popular product to buy is 'Shony' (£4.95 a pouch), a mix of seaweed flakes with a distinct umami flavour. The website's recipe suggestions also show how to enrich meals with seaweed — think caramelised tomato tart with dulse, or lemon chicken with rosemary and furikake.
Fiona says adding just a teaspoon or two of seaweed into your scrambled eggs in the morning can do a world of good. "It really elevates a dish, by adding so much flavour and saltiness," she says. "Seaweed can be really simple and not scary at all."
Meanwhile, celebrity chefs such as Paul Hollywood, Jamie Oliver and ​​Gregg Wallace, count themselves as seaweed converts, recognising the plant as a strong sodium alternative and a handy food for staying in shape.