Wouldn't it be great if your children could cook for themselves? Learning to cook pizza, pasta, Greek and Thai food for aspiring little chefs is just one step away with our pick of online cookery classes.
There's been an eruption of activities and classes online – partly due to Covid-19 – but also as the country is embracing new ways of learning, engaging and discovery via digital channels.
Let your children learn for themselves through online cookery classes streamed direct to your kitchen. Whether they're beginners or looking to learn something new, there's a class and cuisine for everyone.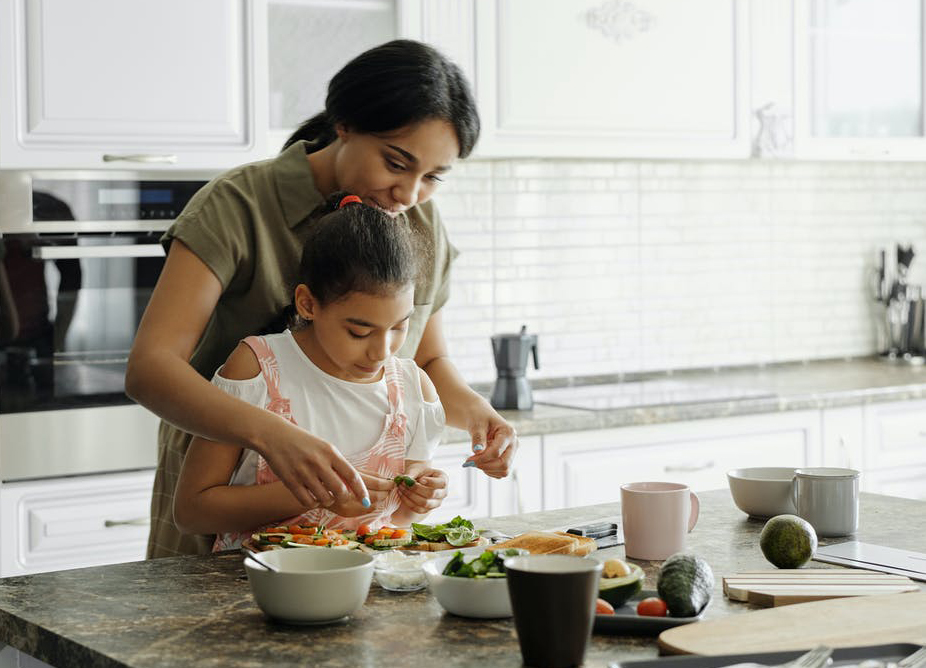 The Cooking Club
If you're stuck for Sunday morning plans, Zoom classes from Singapore-based The Cooking Club are free for kids every weekend at 8.30am. Over the course of an hour, they'll create meals and bakes with personal feedback from chef Tim. Just make sure you register beforehand — you'll be sent a list of basic ingredients to have on hand, and an idea of the kitchen bits and bobs to have ready. Missed the class? Sushi rolls, butter chicken curry, and spaghetti with herby meatballs are just some of the easy-to-follow recipes online.
Pasta & Play
This carb-loving enterprise designed pasta-making parties for kids and adults and ran popular Italian culinary classes, too. Lockdown saw the launch of Pasta 'n' Play's bespoke one-on-one workshops over Zoom — which can be tailored to kids — and they're still running now along with the return of in-person workshops (prices vary). So whether your brood wants to craft multicoloured strands of tagliatelle or fluffy balls of gnocchi, in person or online, head to the website to schedule your class.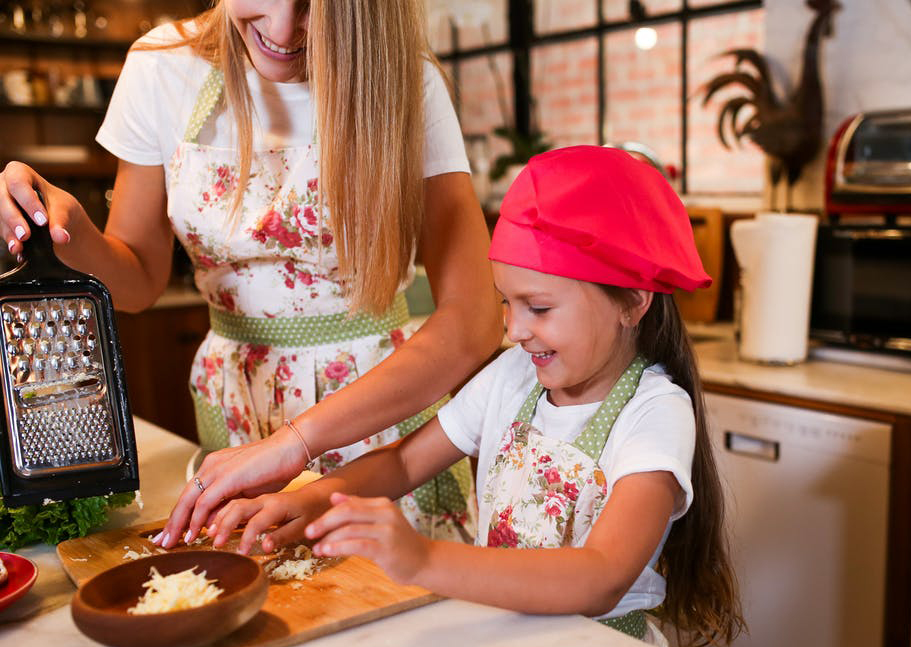 Theo Michaels
Cook with food writer and MasterChef semi-finalist Theo Michaels, who consistently drew satisfied smiles from Gregg Wallace and John Torode as they tasted his Greek Cypriot Mediterranean food. During lockdown, he talked children through a host of popular and fun cooking demos, posting them to his Instagram Live, including a kids' ramen soup, cupcake pizzas, and peanut butter choc cookies — an inspiring mix of healthy food and treats. You can order his Kids Lockdown Cookbook, a £5.99 e-book with all the details and links to the 36 videos he filmed with his own kids in lockdown.
Foodini
This subscription box service can deliver a monthly bundle of inspiration or one-off kits for children aged three and over (£12.50 a month for three months). The Foodini Postal Club invites curious young chefs to rustle up new flavours from seasonal ingredients with an easy-to-follow recipe card and tips, plus home-growing kits including seeds or craft materials, shopping lists, and a host of other tools to encourage healthy eating at home.
Smart Raspberry
Every Wednesday from 28 July to 25 August 2021, Smart Raspberry will hold 10am and 4pm Zoom classes, for five to 11 year olds and 11 to 16 year olds respectively. Each week will cover a main and a dessert including: pizza swirls and lemon shortbread (28 July), garlic dough balls and mango cheesecake (4 August), Mediterranean tart and chocolate fudge cupcakes (11 August), homemade burgers and brioche buns (18 August), and cheese and pickle pinwheels and strawberry shortcakes (25 August). Price £17.50 per class per family; siblings and parents are all welcome