Ever wondered what this beloved summer pastime looked like in the 19th century? Learn more about its fascinating evolution and plan your own with our list of essential accessories.
When describing the quintessential picnic experience, the first things that come to mind are generally wicker baskets, chequered blankets and the English countryside. But this wasn't always the case.
Early book references loosely suggest that the word 'picnic' has its roots in old French, deriving from the verb piquer, which can be translated as 'to nibble' or 'to pick', and the word nique, used to describe something small and trivial.
"It's one of those words that developed over time in different circles and may well have been formed using different colloquial words," says historian and media representative at the Historical Association, Paula Kitching.
As for the activity itself, Gilles Ménage's 1694 Dictionnaire Etymologique de la Langue Françoise describes the 'pique-nique' as a meal where every guest contributes a share. A favourite pastime of the Parisian aristocracy, that meal was held indoors and resembled banquets mixed with intellectual conversations — nothing like today's casual picnic gatherings.
"Bearing in mind the background of the word and the grandness associated with [a pre-packed meal] then, we can assume the idea of 'going on a picnic' was popular among families and houseguests in big stately homes in the 18th and 19th centuries — it's when the idea of the picnic as an event may have come into fashion," says Paula.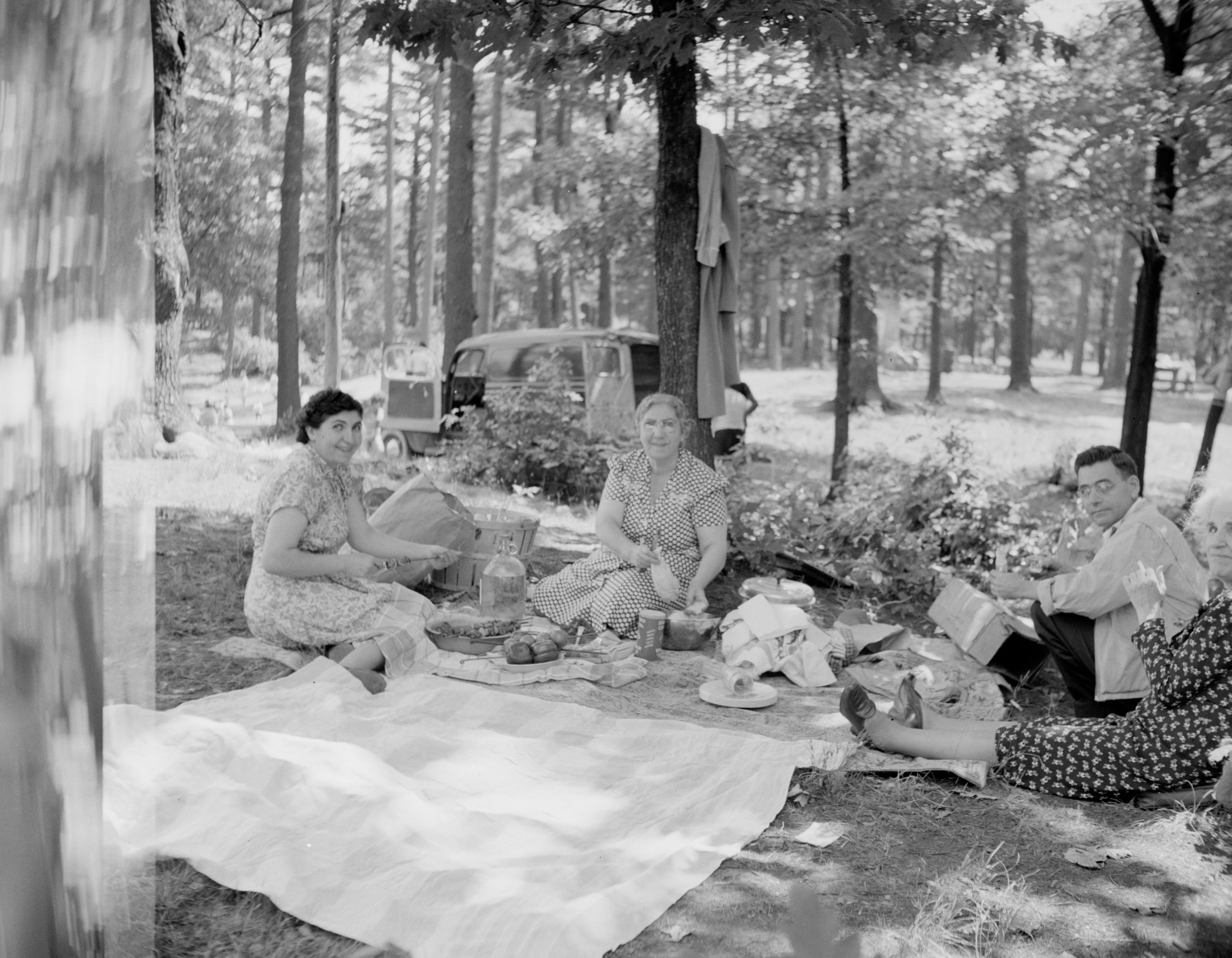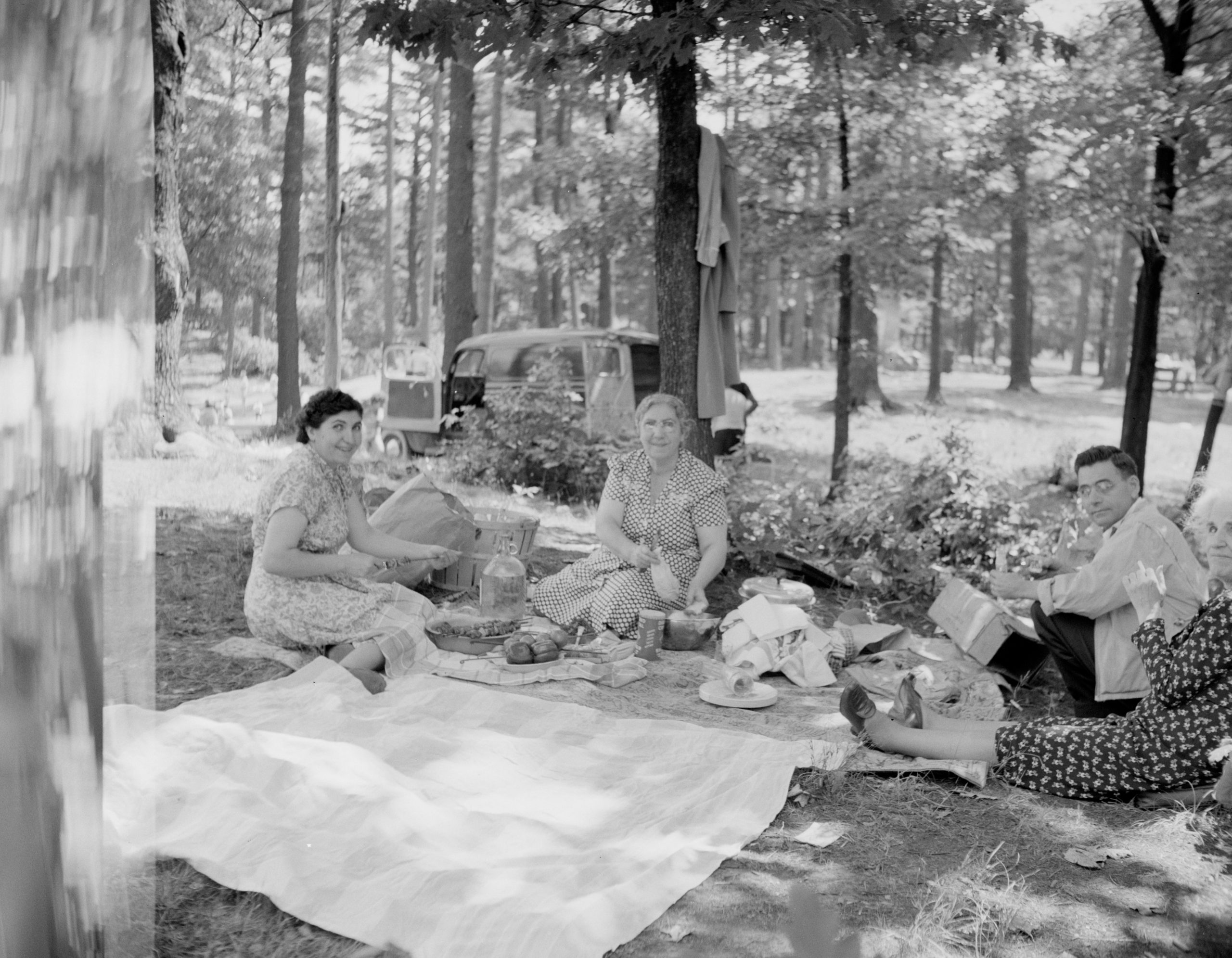 From upper-class decadence to everyday outings
During the French Revolution, some aristocratic picnickers fled France, spreading their version of the picnic elsewhere, including London. In 1801, a group of wealthy Francophiles founded the Pic Nic Society. The clan's indoor picnics involved excessive food and wine, dancing, theatre plays and gambling.
It was the emergent middle class that moved the picnic outdoors and stripped it of its indulgent connotations, which weren't in line with Victorian values. Soon enough, people would carry their overflowing baskets (Fortnum & Mason's curated ones were all the rage) to various outdoor settings, including sporting events such as the Epsom Derby.
"[The picnic] is likely to have been adopted as something to do in the newly developing leisure time that some urban dwellers began to have in the 19th century," says Paula.
By the 20th century, new modes of transport had made the English countryside more accessible, and outdoor picnics boomed. According to Paula, the picnic has remained popular ever since, thanks to "the freedom of a meal outside that doesn't require the stricter customs of sitting indoors."
Three centuries later, the principles that define a winning alfresco feast remain the same. Read on as we reveal the essential items to help you take your picnic game to the next level.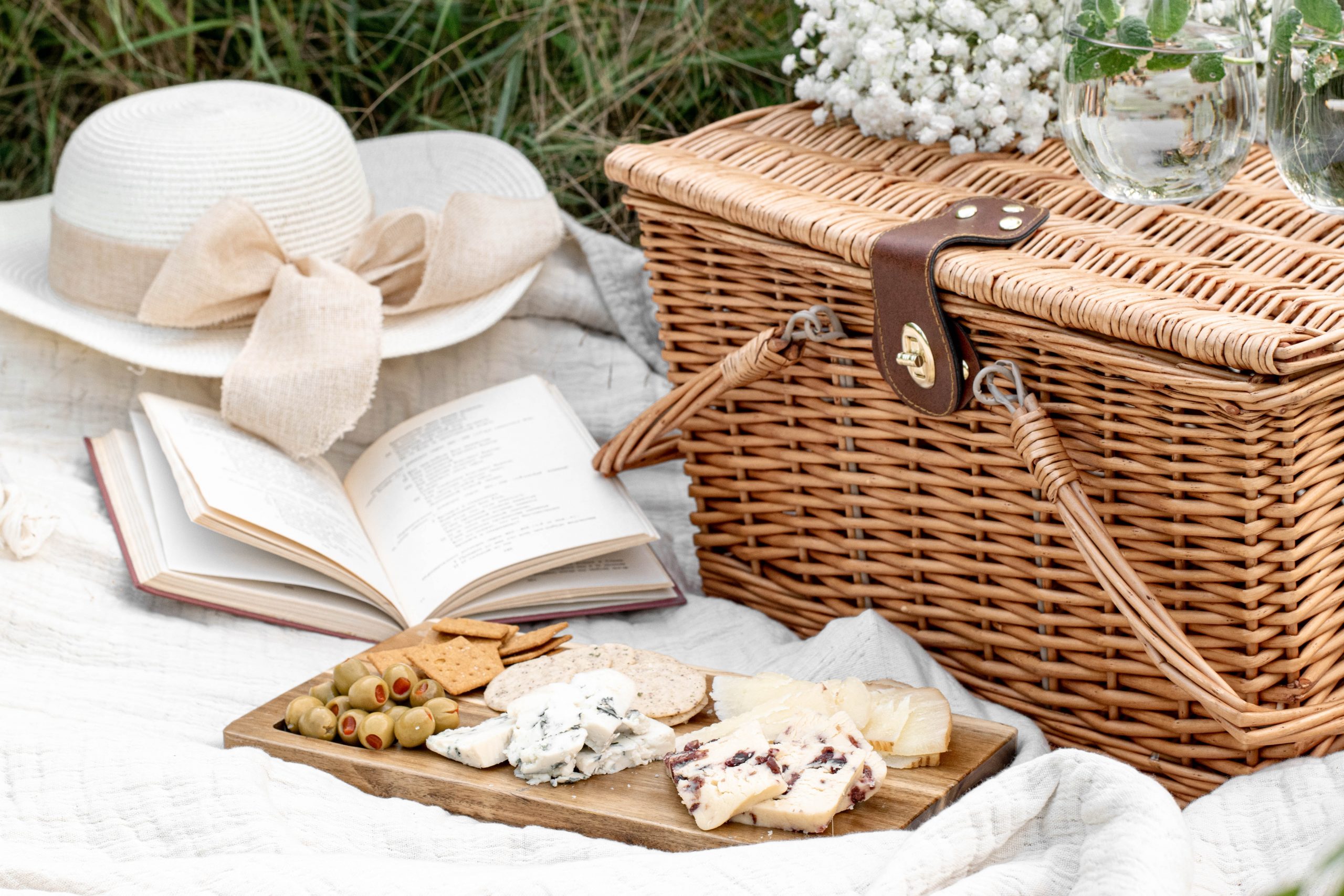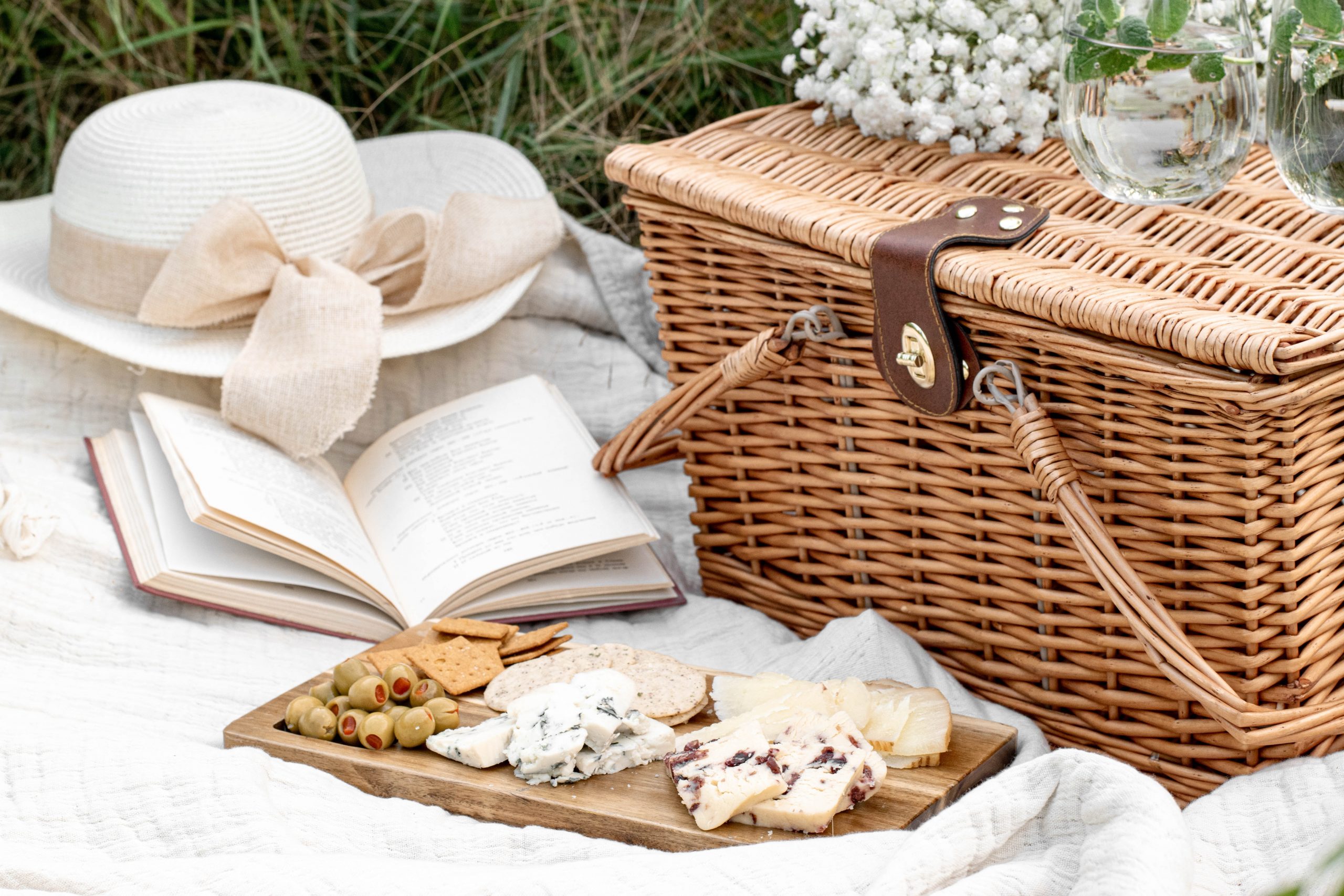 From blankets to baskets: the must-have picnic items for the perfect outdoor feast this summer
Traditional wicker basket
Every picnic needs a hamper, and this one by display4top is both elegant and practical. It comes with four sets of dinnerware: high-quality ceramic plates, cutlery, napkins, wine glasses and a bottle opener are all included. The basket is easy to carry and the insulated lining helps keep your food and drinks at the right temperature. It also includes a soft, waterproof picnic blanket.
Insulated basket & cooler bag
If you're sick of carrying endless accessories from the car to your ideal picnic spot, try this two-in-one, fully insulated basked and cooler from Eono. It's made of rugged polyester with a sewn-in aluminium frame and padded handles, as well as a heat-sealed, leak-proof lining, while its zipped closure keeps food hot or cold, as needed. It can carry up to 30kg and can be folded in seconds, making it extra-convenient for storing.
Plastic utensils
So that's your picnic basket covered, but what about the utensils? GEEZY's plastic tableware set is the ideal choice if you're looking to limit waste. Reusable and safe to load into your dishwasher, each set comes in an easy-to-store container and includes plates, cups, forks, knives and spoons (six for each category). You can even choose from four available colours, including blue, green or pink.
Waterproof blanket
British weather can be quite unpredictable, so it's a good idea to invest in a waterproof blanket, especially in autumn or spring when the grass can get damp. Opt for this one by GUSUWU — its bottom is covered with PVC material,  making it moisture- and tear-resistant; it includes enough space for six to eight people; and it can be folded and carried around easily thanks to its handle. And when you're done, you can clean with ease using a damp cloth.
Camping chair
Sitting down for hours can get uncomfortable, so camping chairs are always a good addition to any picnic. This from KingCamp comes with a small cooler bag for food and drink, a mesh cup holder and a storage section for your book, magazine or tablet. It's stable enough for different ground conditions, has a padded backrest for maximum support and can be folded neatly into a bag for easy storage.