These eight hot weather hacks will help to keep both you and your home cool as temperatures in England soar.
You've probably noticed we're in the middle of a heatwave here in the UK — but what you may not know is it's the country's first ever heatwave emergency with temperature records set to break, hitting highs of 34C or 35C in London.
With an amber weather warning issued on Sunday, a 'level four' national emergency has now been declared (because "illness and death may occur among the fit and healthy") with a crisis COBRA meeting in Downing Street called to address the issues.
Most of us will spend the weekend trying to keep cool, but without air conditioning in your home this will be no easy feat. Here we share some handy hacks that will help keep your home cool during the day and a few to help you sleep through the heat come night time.
DIY portable air conditioning
If you've got a fan that just isn't cutting it, then this hack will make it more akin to air conditioning. Place a big bowl of ice-cold water or some ice blocks just in front or below the fan and it'll cool the air in front of it, so you get a blast of chilled air in your direction rather than the fan just moving hot air around.
Position your fan carefully
If the DIY options above doesn't appeal, then think about where best to put your fan. As heat rises, the coolest air in the room will be close to the floor so it makes sense to position your fan as low as possible pointing upwards, to blow the cooler air up into the room or directly onto you.
Open windows but close curtains
It might sound counterintuitive to close your curtains when opening windows is a sure way to keep your home ventilated, but this will help block out some heat. You'll still get some airflow from an open window, plus you're less likely to have any flying insects coming to visit. As soon as the sun goes down, however, whip those curtains wide open and the increased airflow should cool the place down before you go to bed.
Dress for hot weather
With all the curtains closed, it may be tempting to strip off and spend the day naked in a bid to keep cool, but this doesn't necessarily work as well as you might think. Most of our furniture isn't designed to be breathable, so the fabrics may well make you sweat more if you're trying to relax in your birthday suit. You're better off opting for baggy, breathable clothing — the best fabric choices include linen, bamboo and cotton.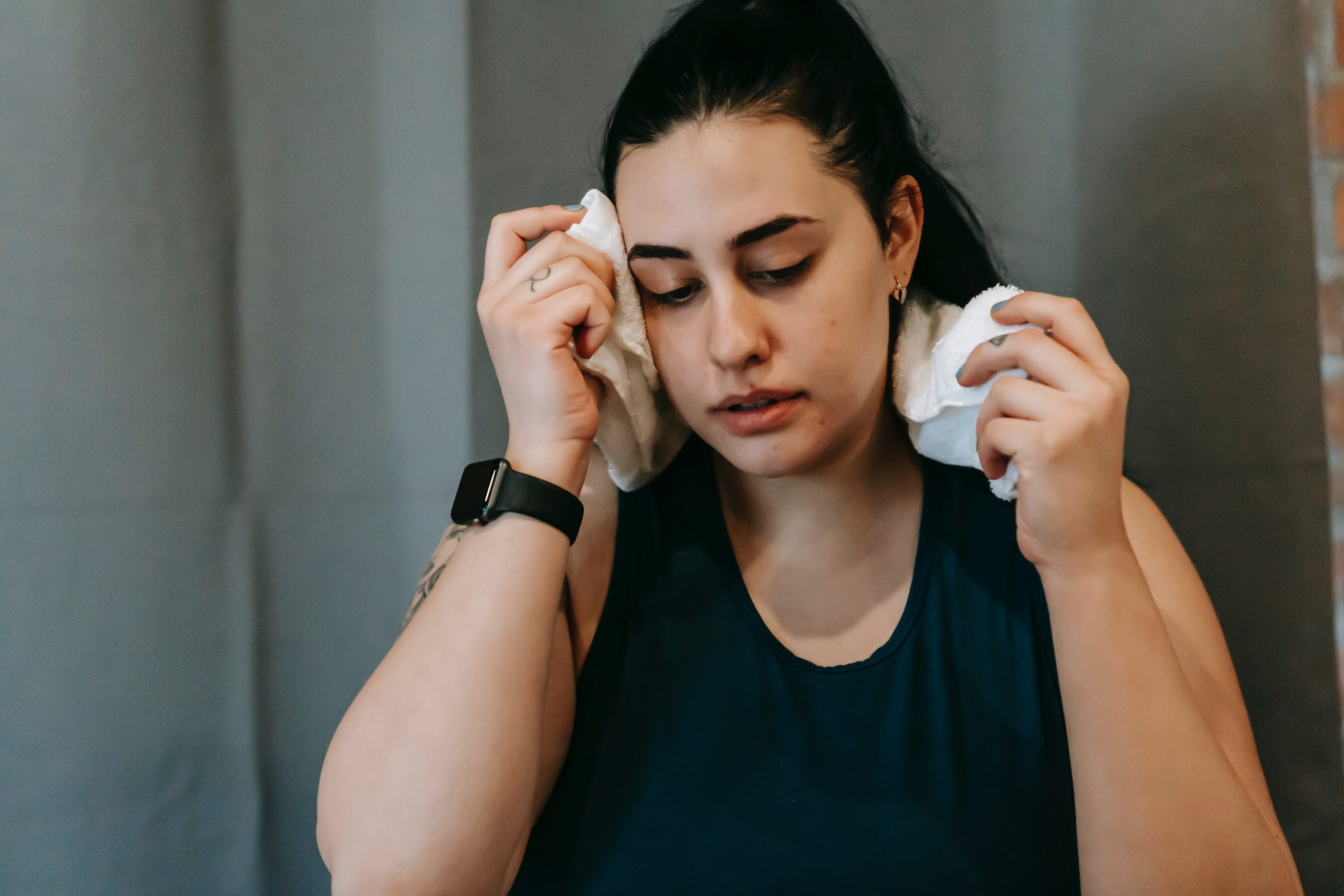 Cool down your pulse points
Rinsing your wrists under cold water helps to cool the blood pumping through them and can bring down your body temperature. Similarly, a cold towel or ice block on the back of your neck can also quickly cool down the body.
Keep your feet cool and elevated
It's unlikely you'll opt for wearing socks or slippers in 30-degree heat, but you still may need to put in some extra effort to keep your feet cool. They're particularly sensitive to heat, due to so many pulse points (plus feet and ankles are often the first body parts to swell up and leave you feeling uncomfortable), so try to keep them elevated if you're sitting down or stick them in cold water for some quick relief.
Time your bath or shower mindfully
It can be tempting to jump in the shower every few hours for a blast of cold water, but this won't be great for your water bill (or the planet), so think about when it's best to do so. For example, a cold shower before bed to bring your body temperature down could make all the difference to getting a good night's sleep. If you're trying to be particularly careful with your water consumption, you could even run a cold bath and dip in and out of it over the day.
Keep hydrated
You're most likely going to be sweating more than usual, so you'll need to up your water intake, too. It's best to avoid caffeinated drinks as well, because not only can they effect hydration but they can also raise your body temperature slightly, which is the last thing you need. If you're feeling the heat in your face, say if you have quite sensitive skin or are prone to flushing red, keeping a hydrating mist in the fridge can also bring some quick relief.