Figuring out what you need for a newborn can be a minefield, but we've tested out some of the most sought-after products by leading brands to see if they're worth the hype.
If you're after a list of things you need for a new baby we've got you covered. From the best baby monitor on the market right now to a car seat that will last from birth to the age of 12 and handy items, too, that will make your life easier day to day, these are the 10 items every new parent needs.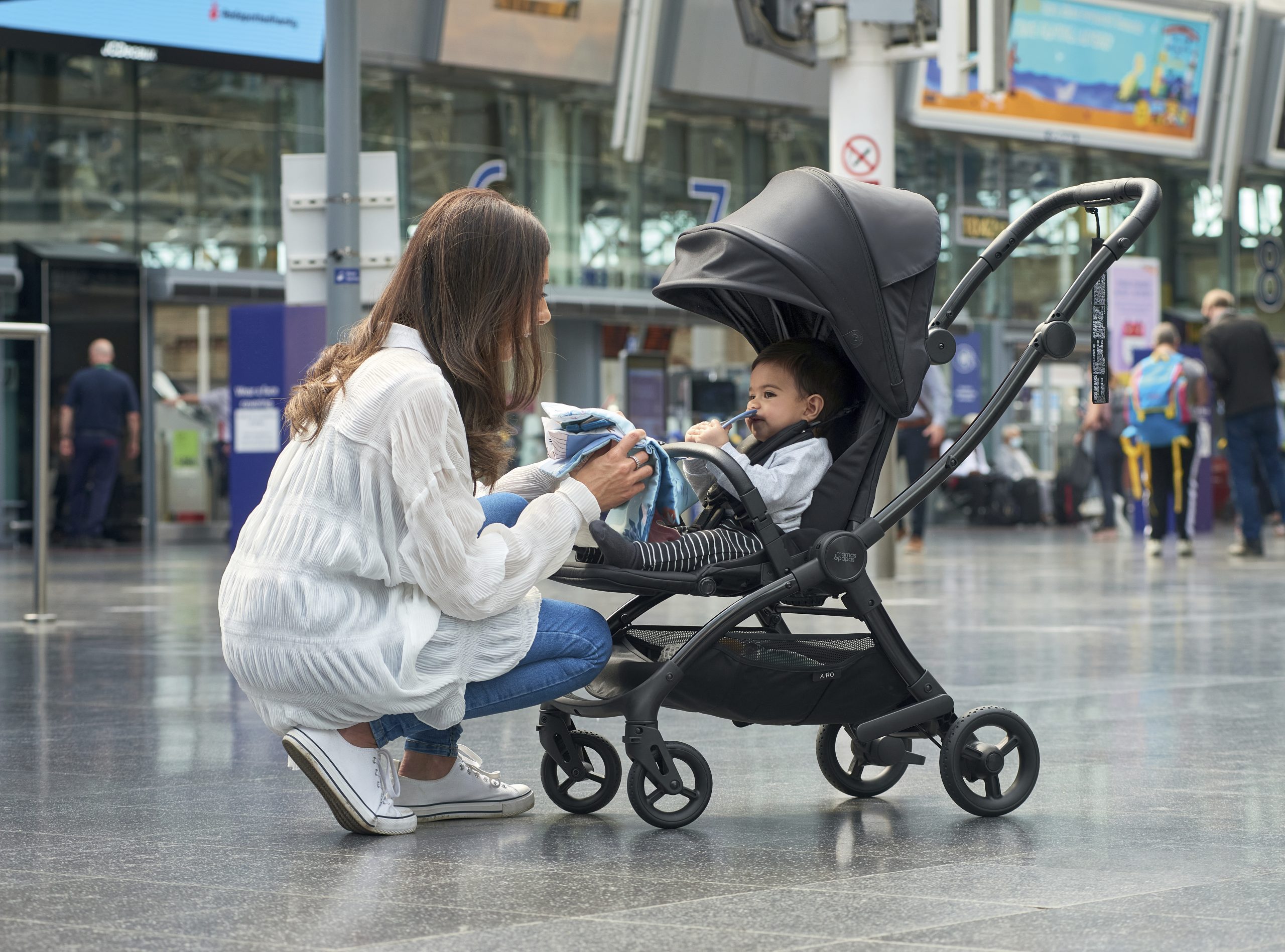 1. Mamas & Papas Airo pushchair: lightweight for city life and travelling
The Ocarro pushchair from this brand has almost cult status among mums, but it's on the slightly chunky and heavier side of your options. However, the Airo (£349), one of the newer releases from Mamas & Papas, gives other compact and lightweight strollers a run for their money. Weighing just 7.6kg, it folds down easily, is small enough to fit into overhead luggage compartments on planes and can be carried with a strap or as a backpack. It lies flat, so can be used from birth — but has the added option of buying a newborn bassinet (£149) if you prefer and is extremely easy to adjust; you can also get car seat adapters (£29), which work with a number of brands. The hood comes down almost all the way the bumper bar, which is good for when they're sleeping or sheltering from the sun, with a mesh section at the top so you can still see them.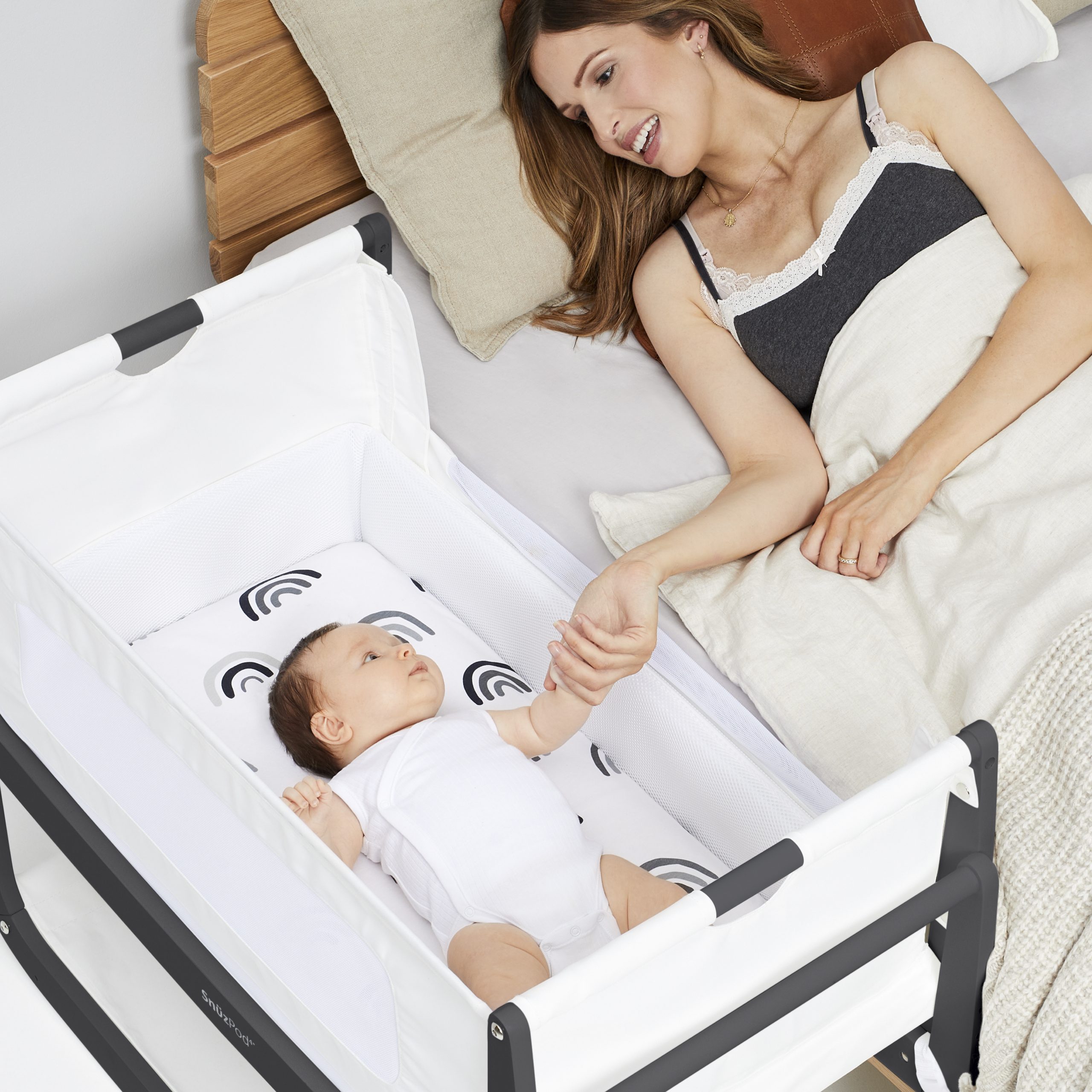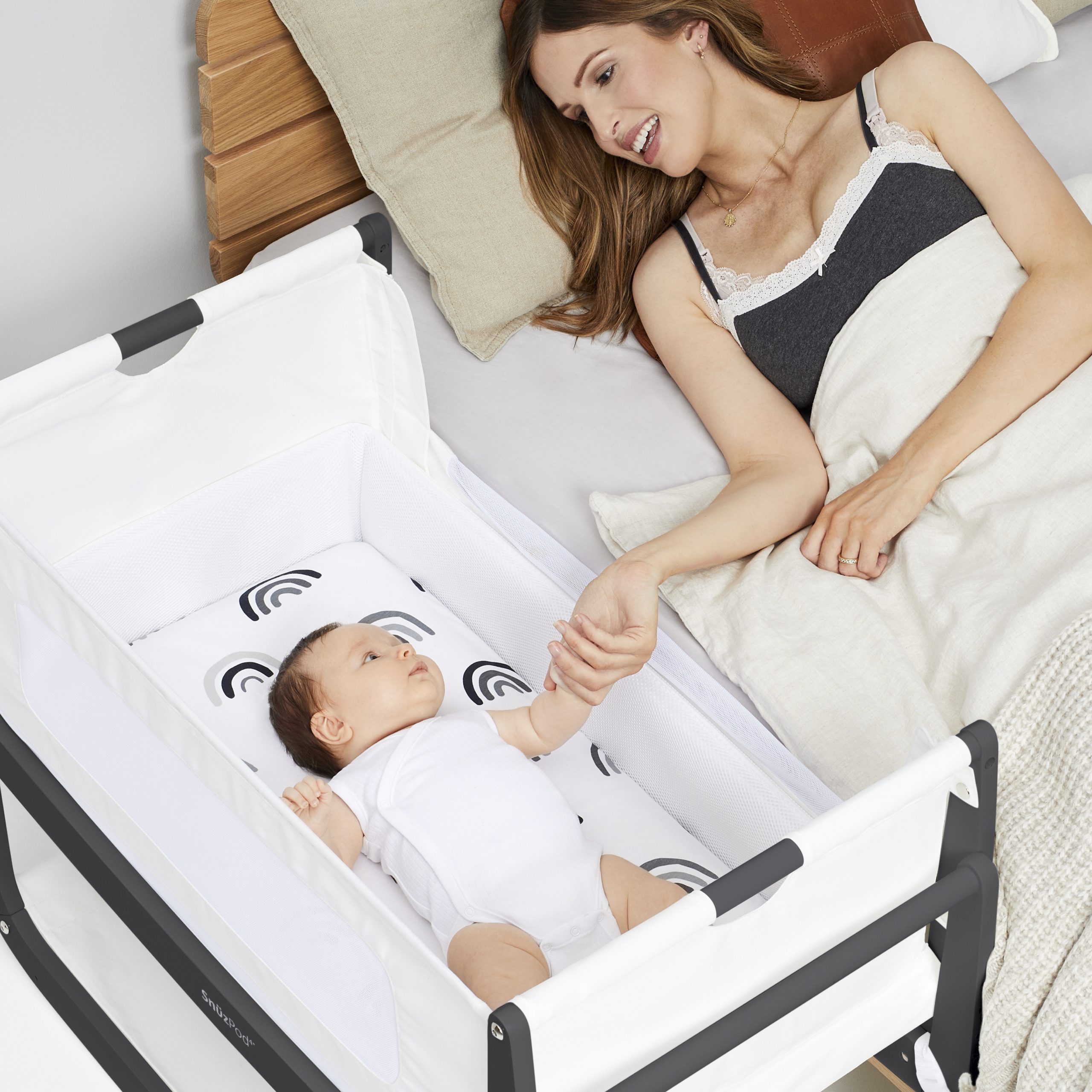 2. SnuzPod 4 bedside crib: perfect for safe cosleeping
This is one of the most sought-after cosleeping cribs on the market, and it's easy to see why. The SnuzPod 4 (£199.95) is one of the most stylish options, with a sleek and slim design — great if the space next to your bed is limited — and with seven colours to choose from. The side closest to the bed can be unzipped, leaving your baby only slightly lower than your bed level, for that cosleeping experience that still feels completely safe. It can be set to a slight tilt to help with reflux, and can be rocked, too, so you can comfort your little one without getting them out straight away. The bassinet is also removable, so you can take it from room to room much like a Moses basket, giving you a little extra bang for your buck.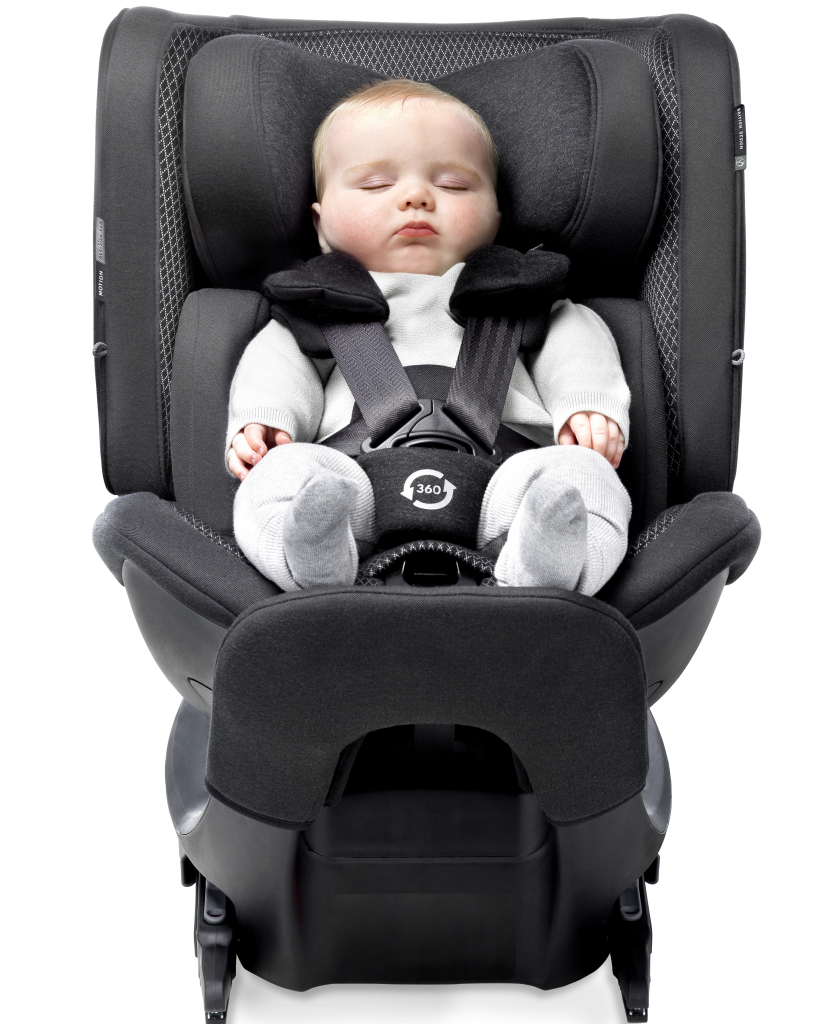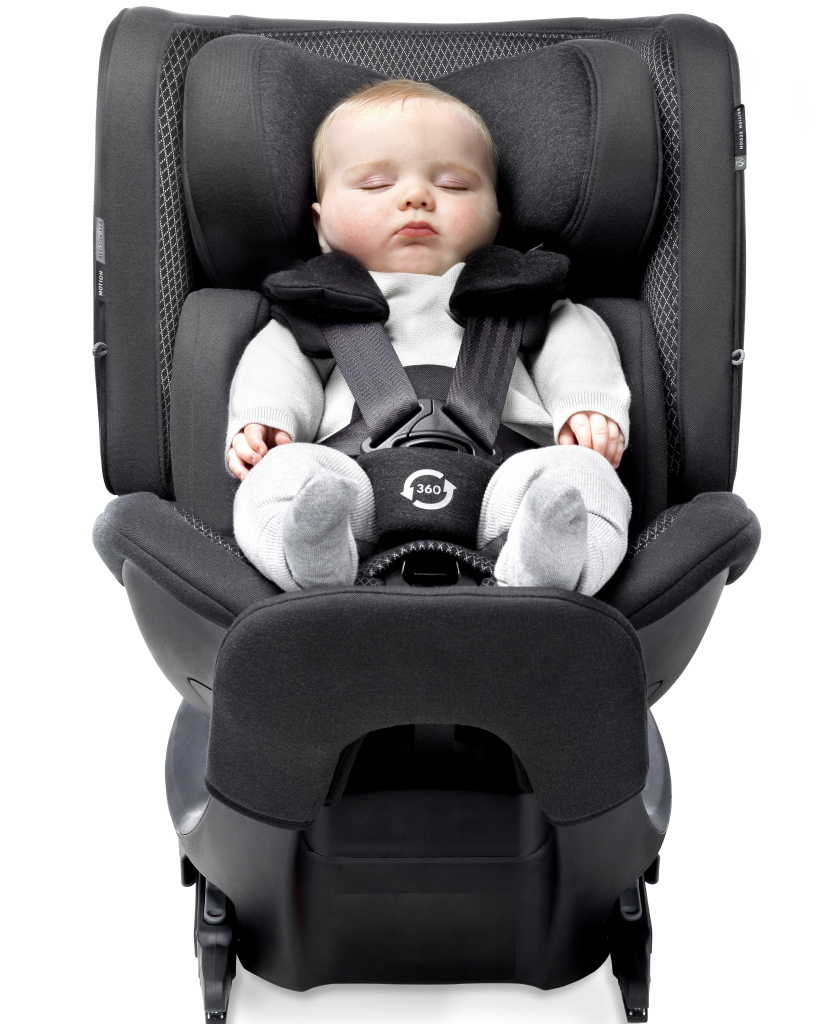 3. Silver Cross Motion All Size 360 Car Seat: from birth to 12 years old
The latest in a range of car seats that launched just a few years ago, this one is slightly on the large side but that's because of the rather impressive fact it can be used from birth to around 12 years old. It requires an isofix base (standard in cars for over 10 years) and can be rear facing up to 105cm (roughly four years old), with a few slight and simple adjustments to make as your newborn grows (such as removing extra padding, or tucking away the five-point harness when they're older). It can be set in three recline positions and has eight headrest positions. But one of the best things about Silver Cross's Motion All Size 360 Car Seat (£375) is that it can be turned 360 degrees, making it easy to get little ones in and out, but also helpful for children with physical difficulties who might struggle to get in and out otherwise.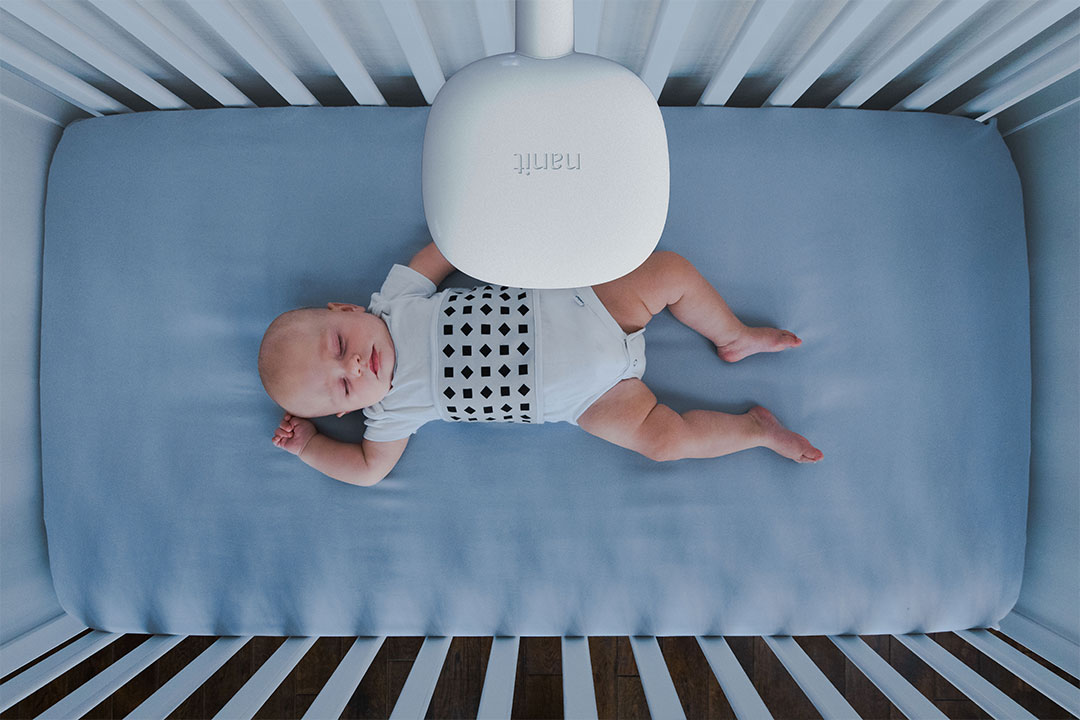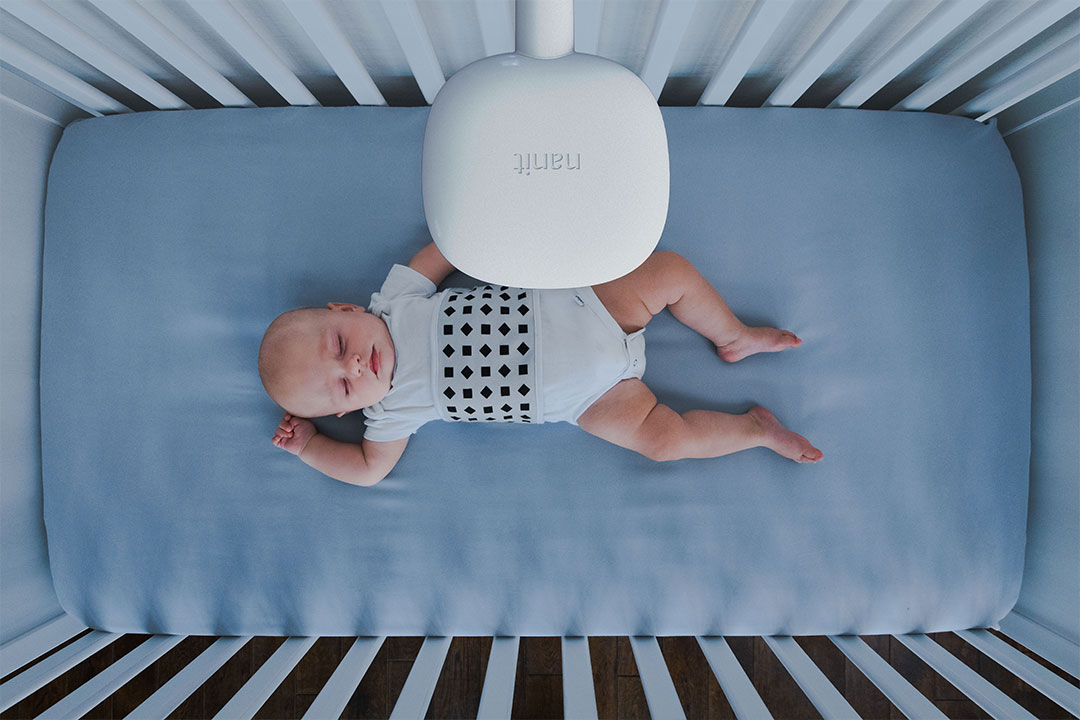 4. Nanit Pro Camera: a smart baby monitor that tracks breathing and sleep patterns
Gone are the days of simple sound-only baby monitors, these days they come with an array of added features and the Nanit Pro Camera (£299) comes with a host of impressive extras. The camera tracks your baby's sleep and movements, to give you a personalised report with top tips to help them sleep better. It offers clear video to your phone — with the option of split-screen if you need to keep an eye on two — with a two-way speaker. It also shows the temperature and humidity in the room, with white noise or nature sounds as well as a dimmable light. You can also use the Nanit Breathing Band wrapped around their chest or wrapping their arms in, too, so they're semi-swaddled. This tracks breaths per minute and alerts you to any changes.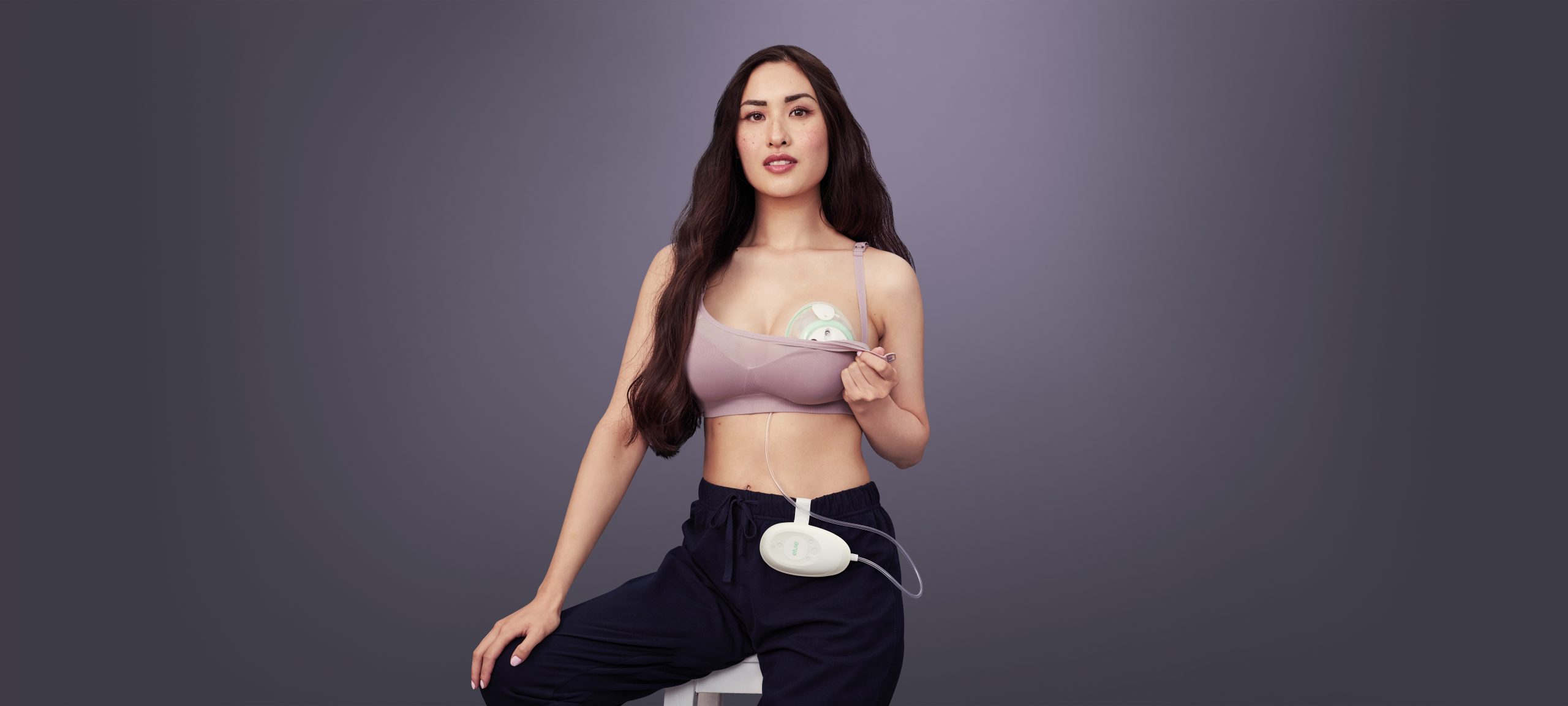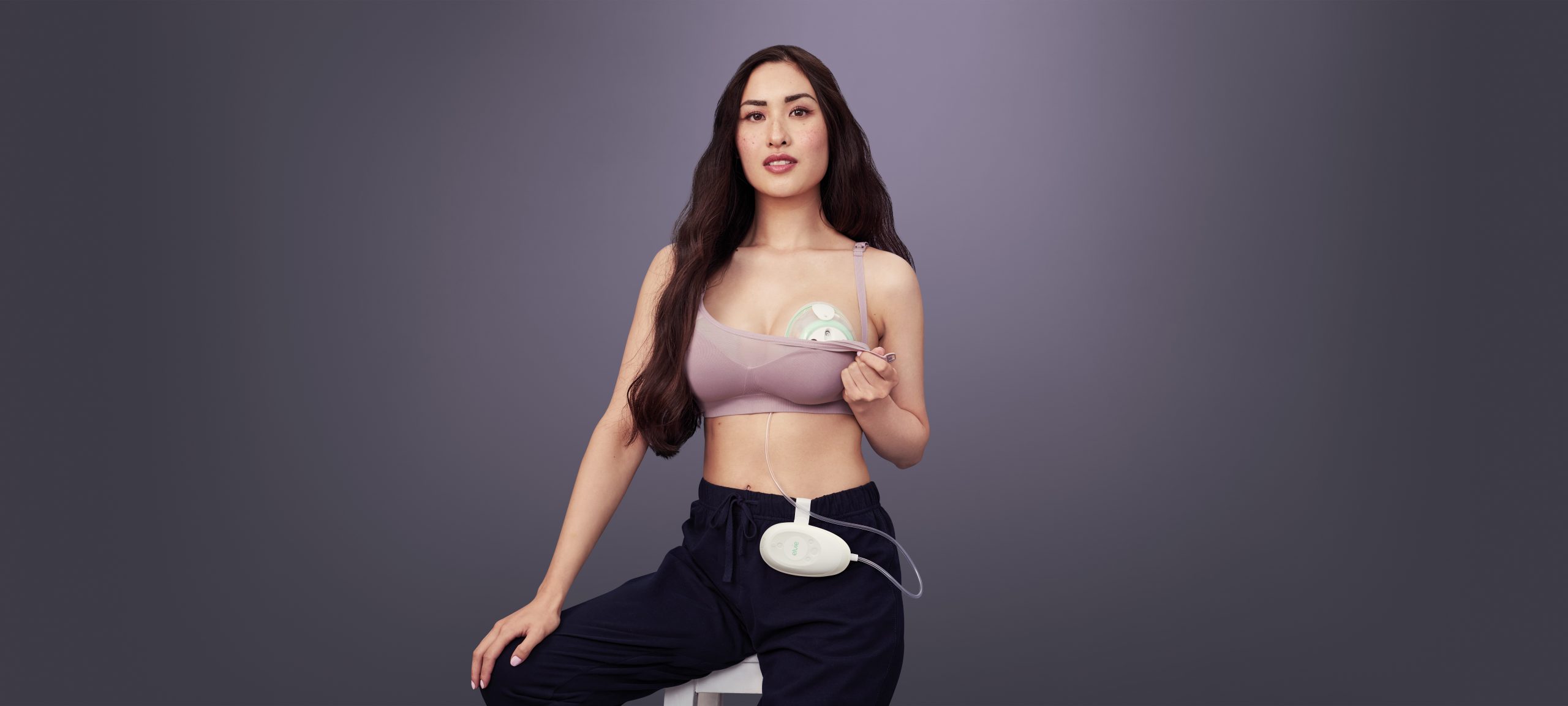 5. Elvie Stride: a hospital-grade pump with an app
New this month is the Elvie Stride (single £169, double £299), offering a handsfree breast pump that promises "hospital grade strength". It sits comfortably under clothing with tubes that can be clipped onto your waistband, has 10 settings to choose from across both expression and stimulation, and connects to the Elvie app so you can easily keep track of your pumping history and the best settings for you. However, the Elvie Pump remains more expensive (single £269, double £449) due to the unique selling points that its smaller, quieter and connects to the app while remaining totally tube- and wire-free (as the individual pumps just sit in your bra). Comparing the two, I'd say the Stride leaves you feeling a little emptier, but if you'd rather pay extra for something discreet and very easy to use on the go, then go for the Pump. Other options from Elvie include the Catch (£19.99, which saves leaked milk, usually absorbed by breast pads, and the Curve (£34.99), which enables you to express while feeding on the other breast or if you're feeling a little too full.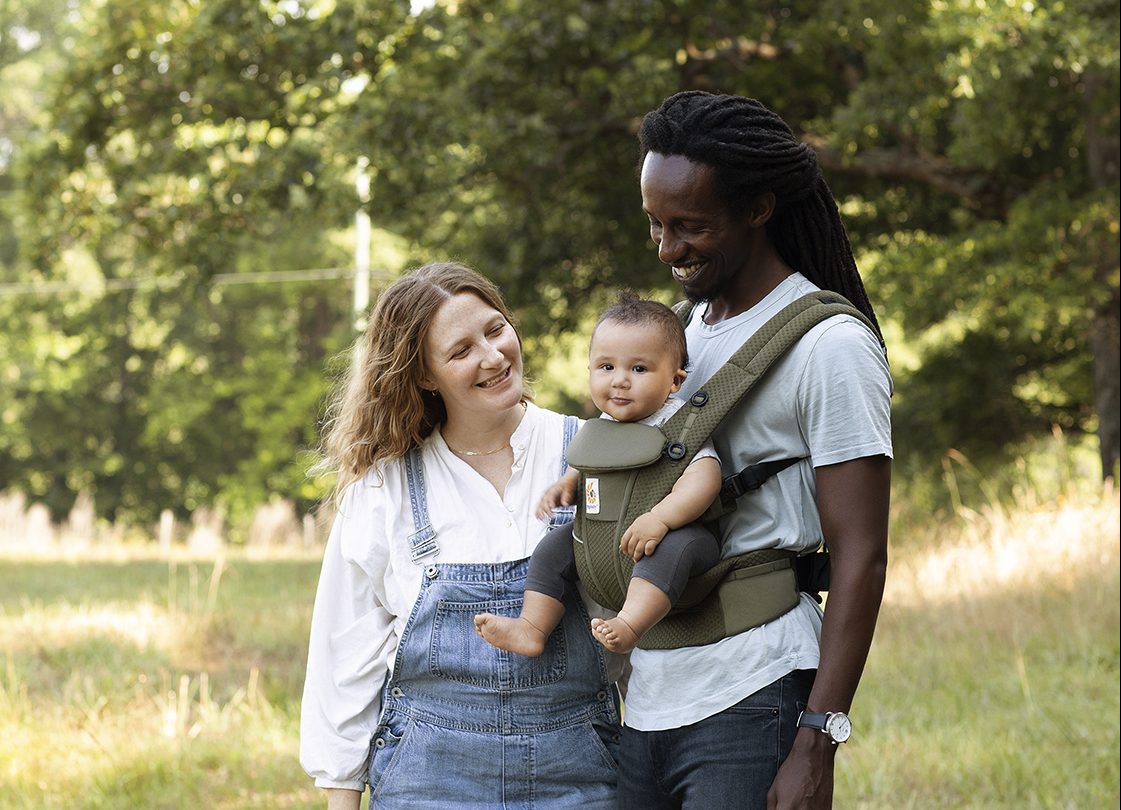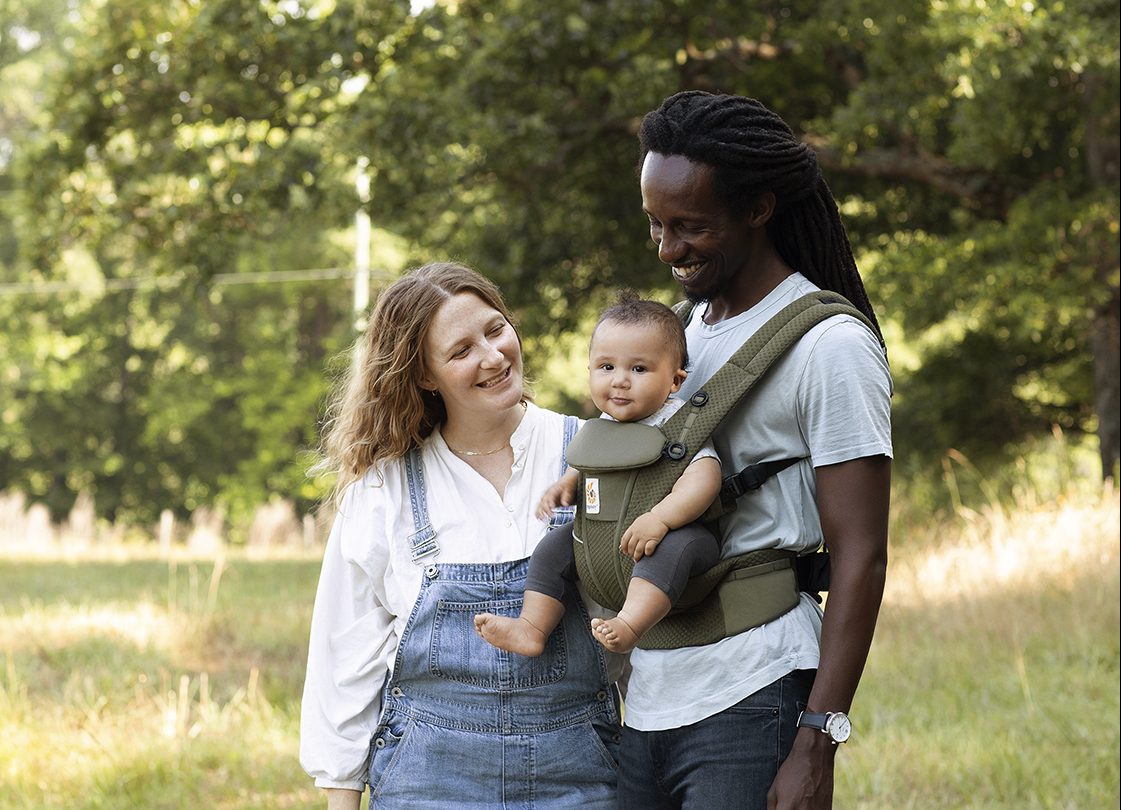 6. Ergobaby Omni Breeze: baby carrier with a privacy hood
It can be hard to find a baby carrier that's not only suitable from birth, but also easy to adjust so it can be used by both parents, or anyone else helping with baby. The Ergobaby Omni Breeze (£174.90), however, ticks both boxes. It's designed to be extremely breathable, which was a blessing during the recent heatwaves, and has a privacy hood to protect your little one from sunlight (which also comes in handy if you're breastfeeding on the go and want to keep it hidden). It has pockets in the side and a large, detachable front pocket similar to a bum bag. It can be worn facing in for newborns, outwards at roughly five months and from six months can be worn on your back and even on your hip. The straps are padded and can be crossed at the back with a lumbar strap, too, all giving plenty of support and, of course, designed to have baby's legs in the 'M' position for hip health.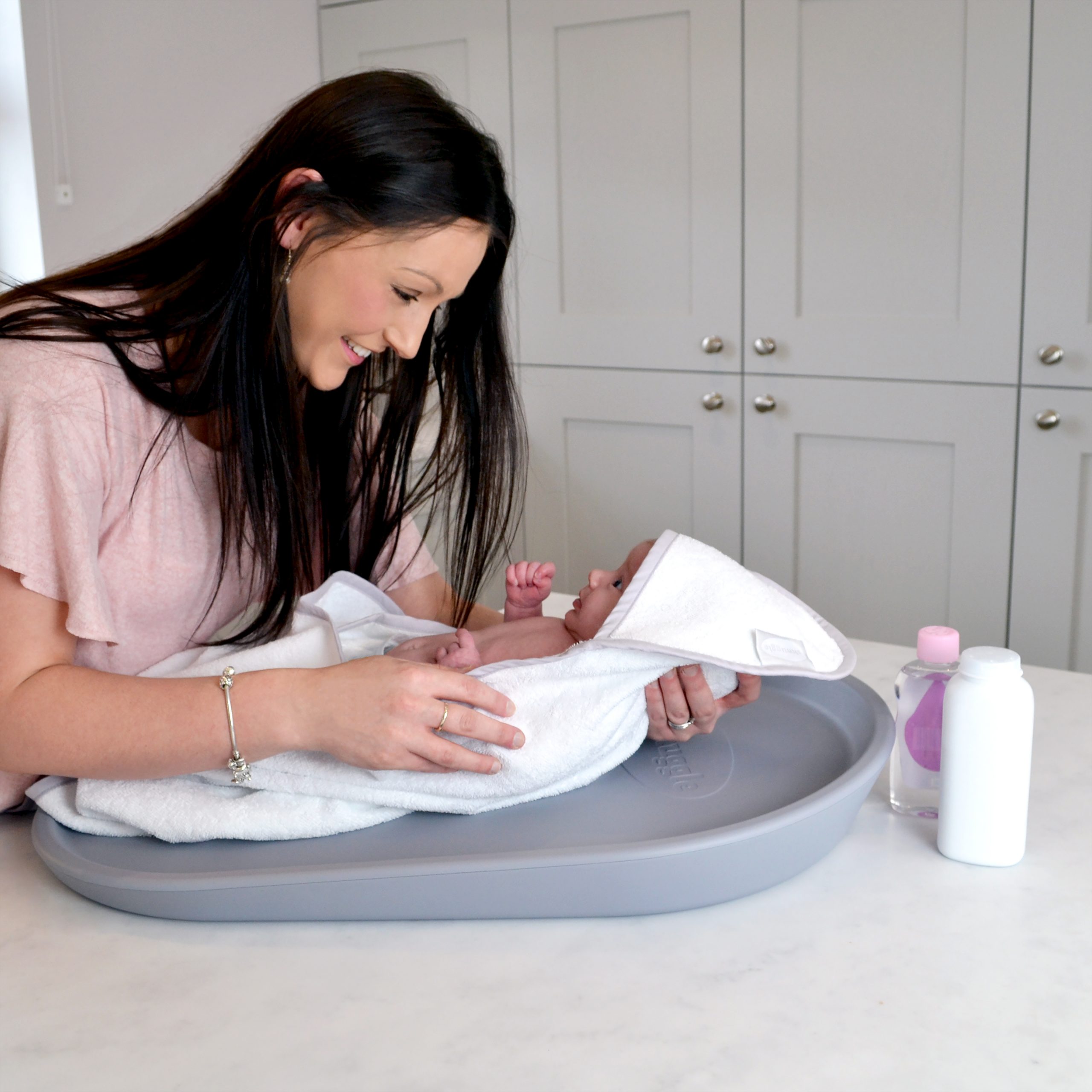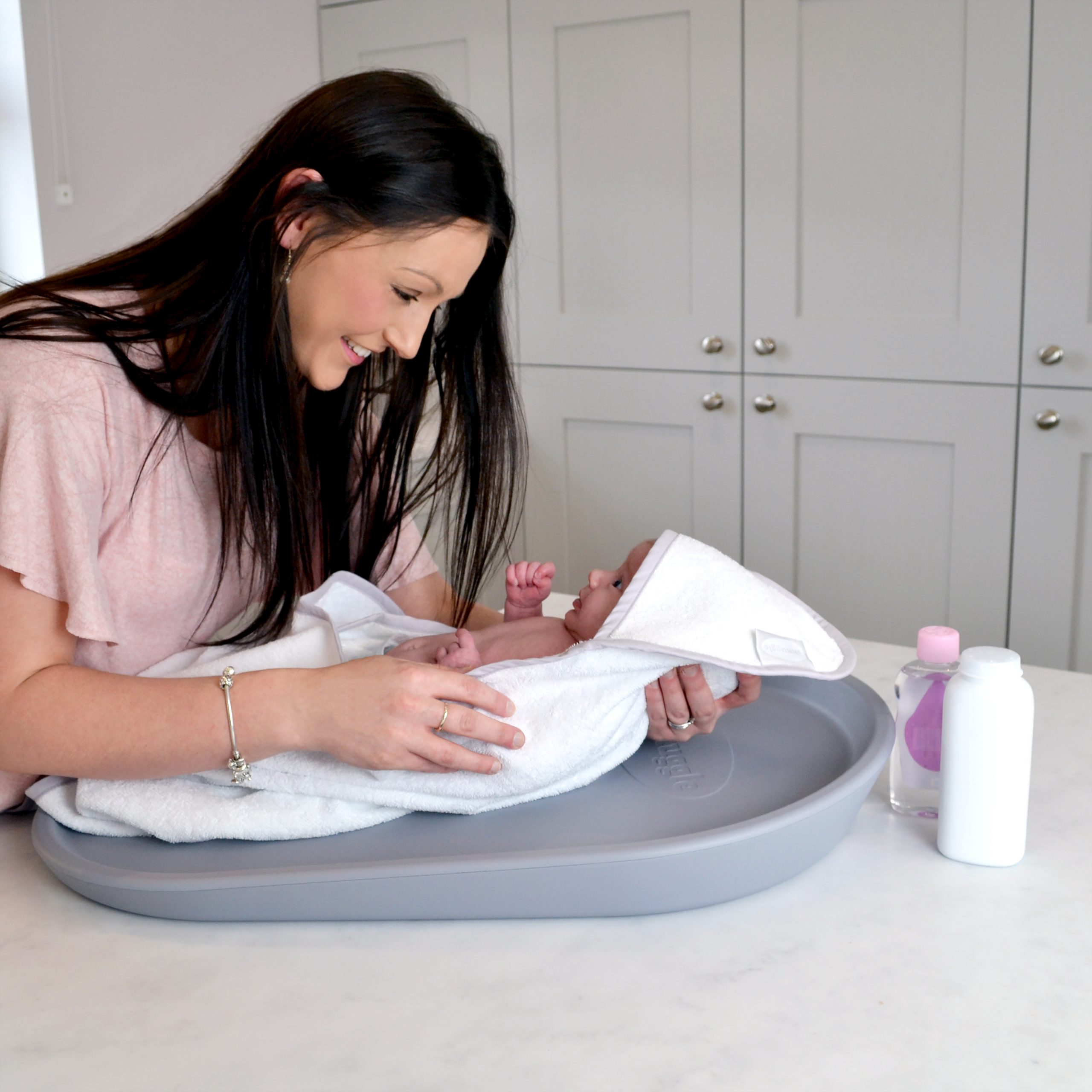 7. Shnuggle Squishy Changing Mat: helps with reflux and colic
You might think choosing a changing mat doesn't require much thought, but your baby will often relieve themselves while being changed — which will result in them sitting in a pool of wee. The Shnuggle Squishy Changing Mat (£59.95) is slightly angled, which means any surprises will pool at the bottom away from baby to be easily wiped up. It's also fantastic if your little one struggles with reflux or colic. The soft material (that lives up to its 'squishy' name) stays slightly warmer than other mats, too, with raised sides to help keep wriggly babies in place and easy to clean.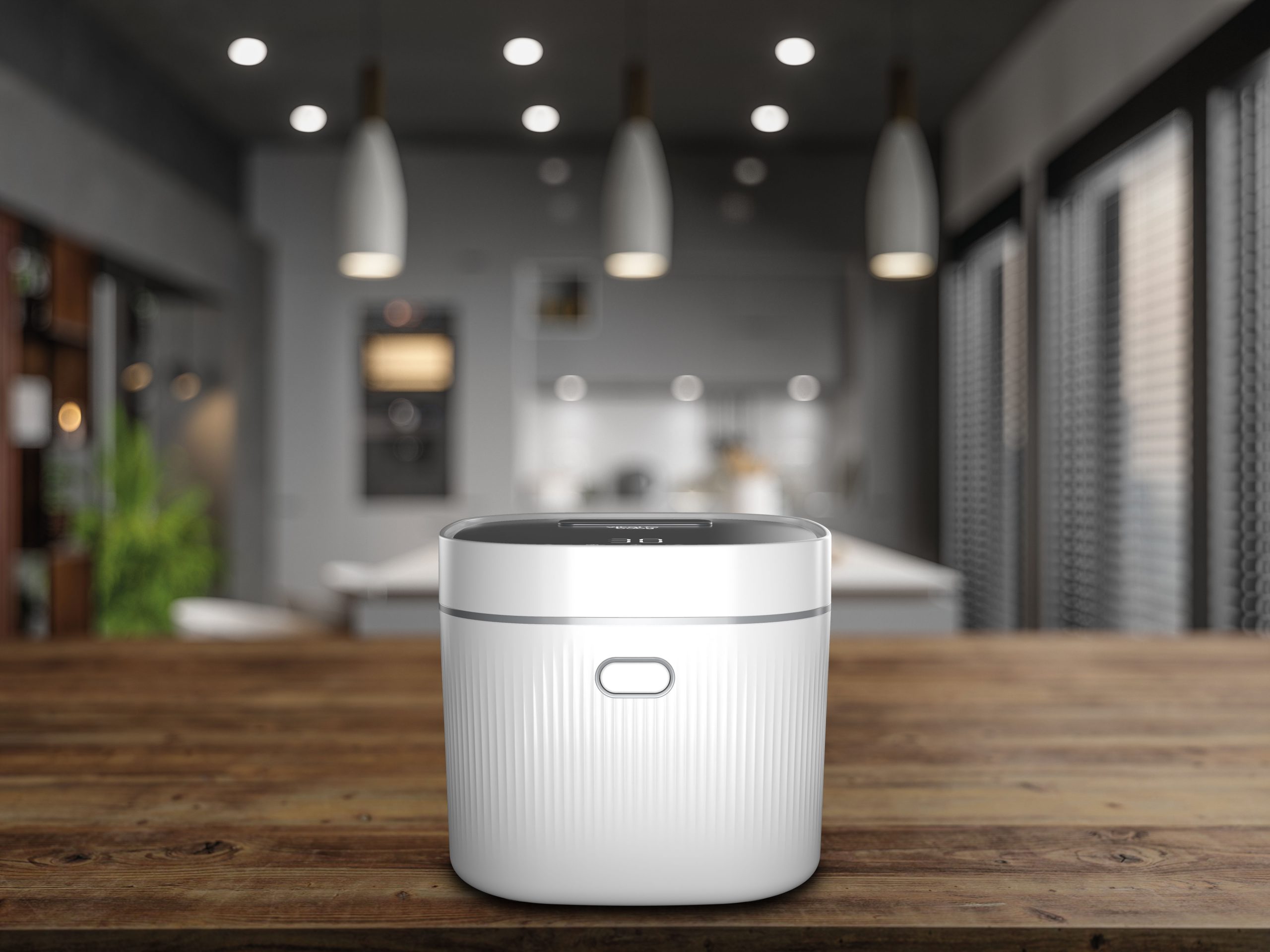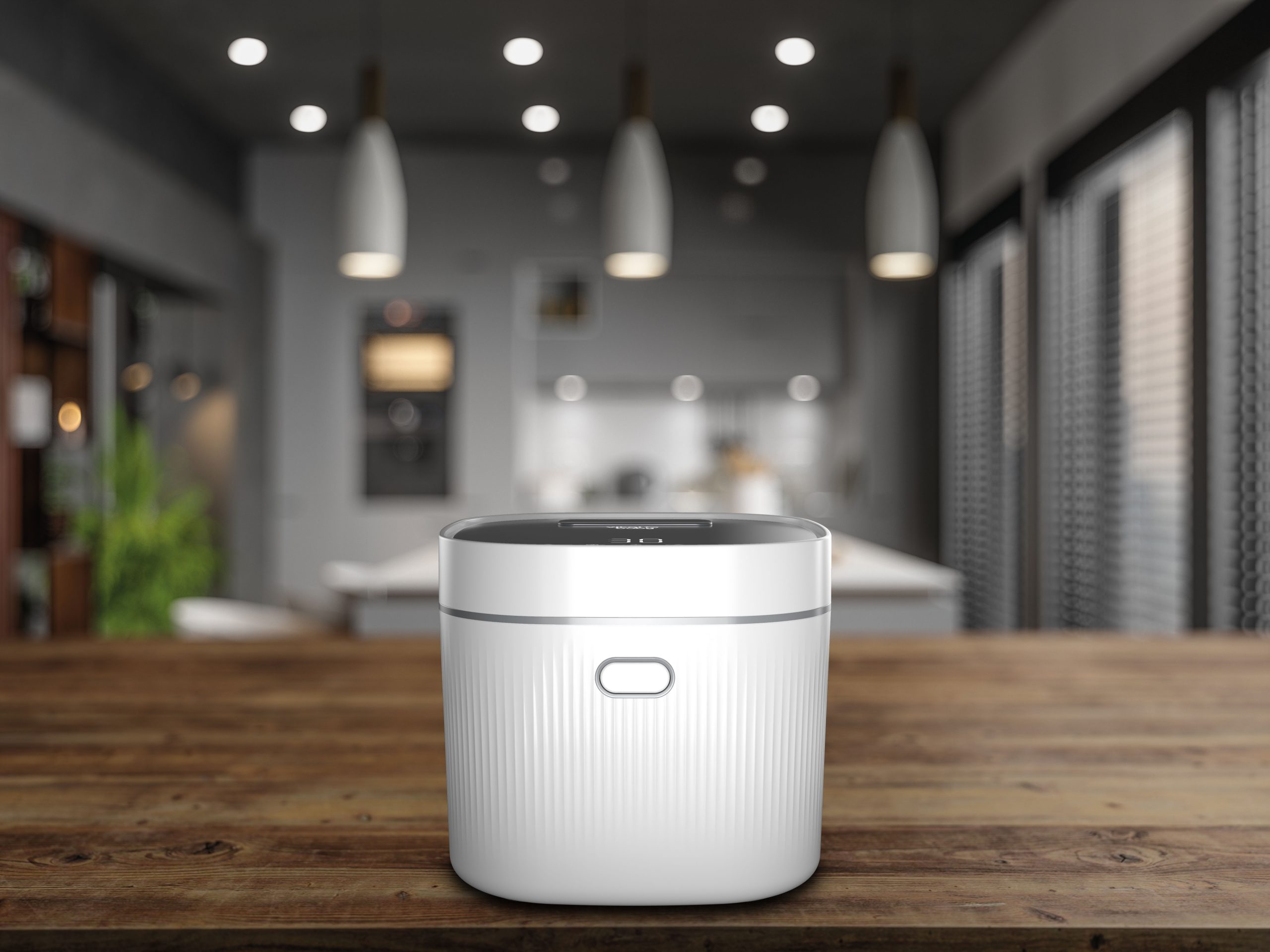 8. Nurture Advanced Pro UV Steriliser & Dryer: fast working with storage space
Whether you choose to breastfeed or use formula, almost all mums will use a bottle at some point and sterilisation is of the upmost importance. The Nurture Advanced Pro UV Steriliser & Dryer from Vital Baby (£129.99) promises to kill 99.99% of bacteria, viruses and mould in just seven minutes using UV LEDs (so no water or chemicals to fuss with), as well as sterile drying in less than 30 minutes. It's simple to use and quite large inside so you can get a lot cleaned in one go and you can also leave bottles and other bits in there afterwards — having that extra bit of storage is very convenient.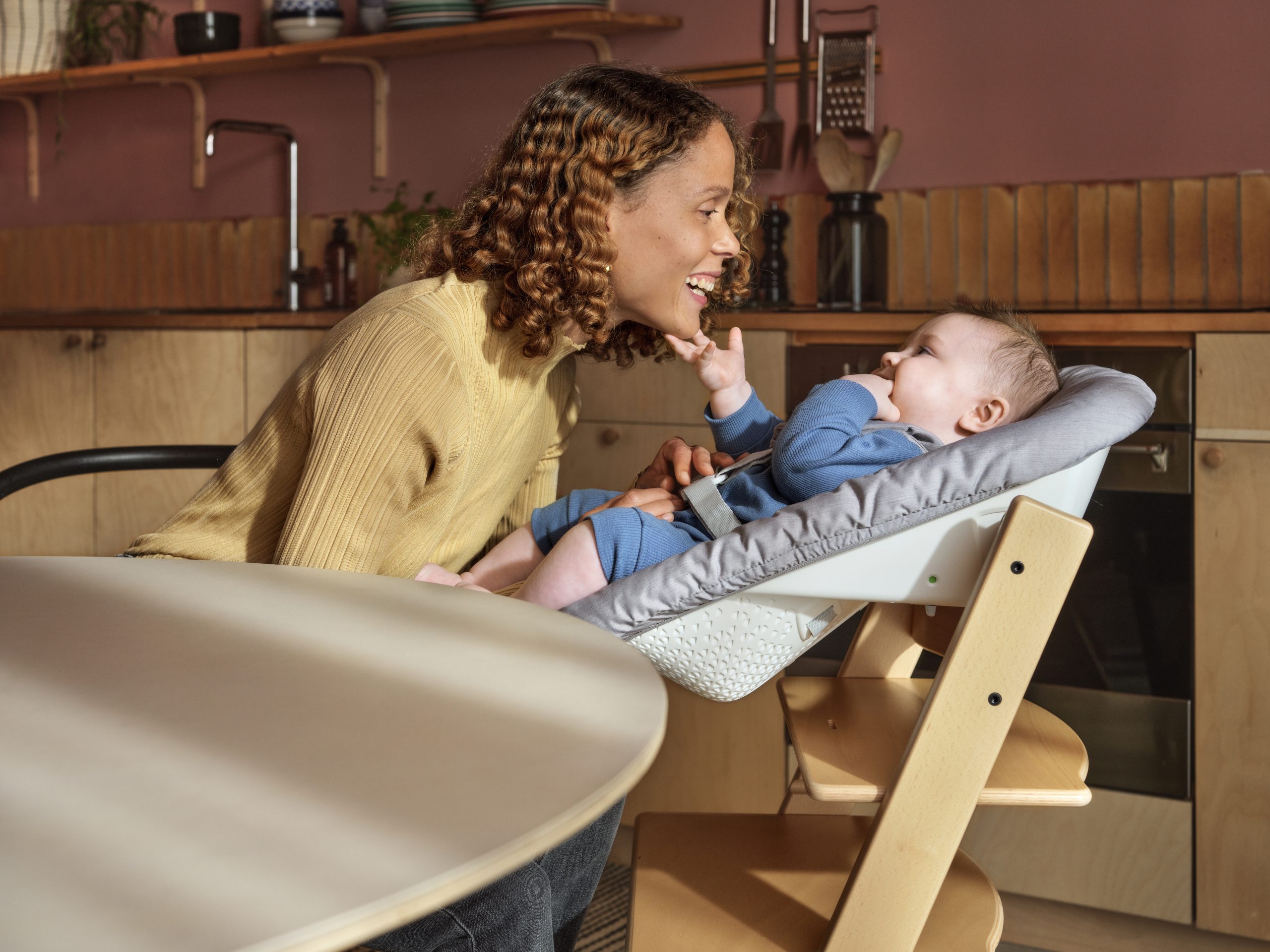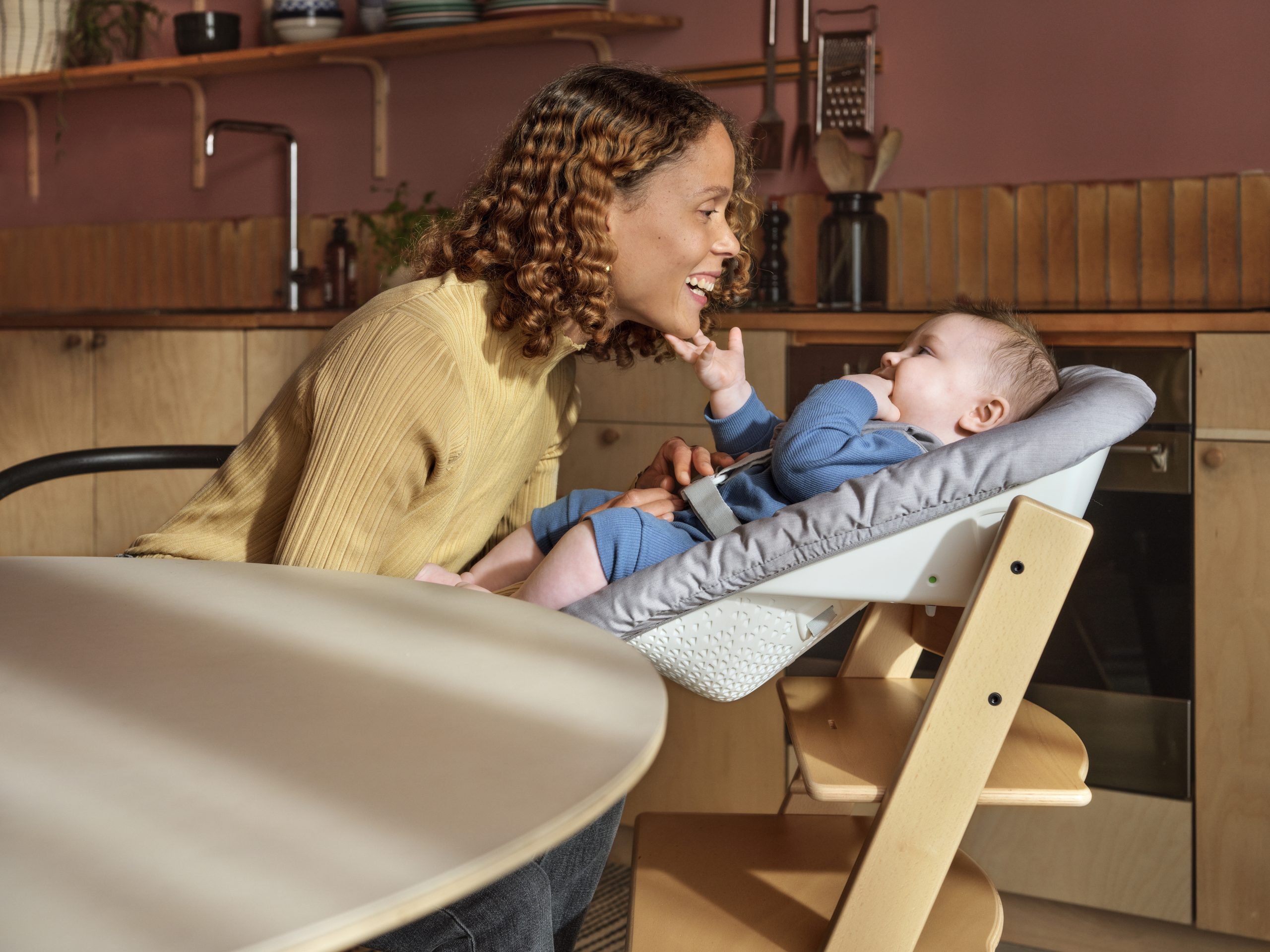 9. Stokke Tripp Trapp Chair: highchair that can be used from birth
One of the most sought-after highchairs (despite its higher price point) is the Stokke's Tripp Trapp Chair (£219) as it can be used for all ages from birth to adulthood. The seat and footplate are adjustable so you can alter the height to fit any table as your child grows. Available in three types of wood with additional colour choices, the minimalist and original design from its launch in 1932 will also stand the test of time however your kitchen looks over the years. What's really nice about the Tripp Trapp is that with the Newborn Set (£85) your baby can be put down for mealtimes (if they'll allow it), while also learning to get used to the custom of family dinners. Then, when your child can sit upright (usually around six months) the Baby Set (£52) can be used so they're sat with you as you start weaning.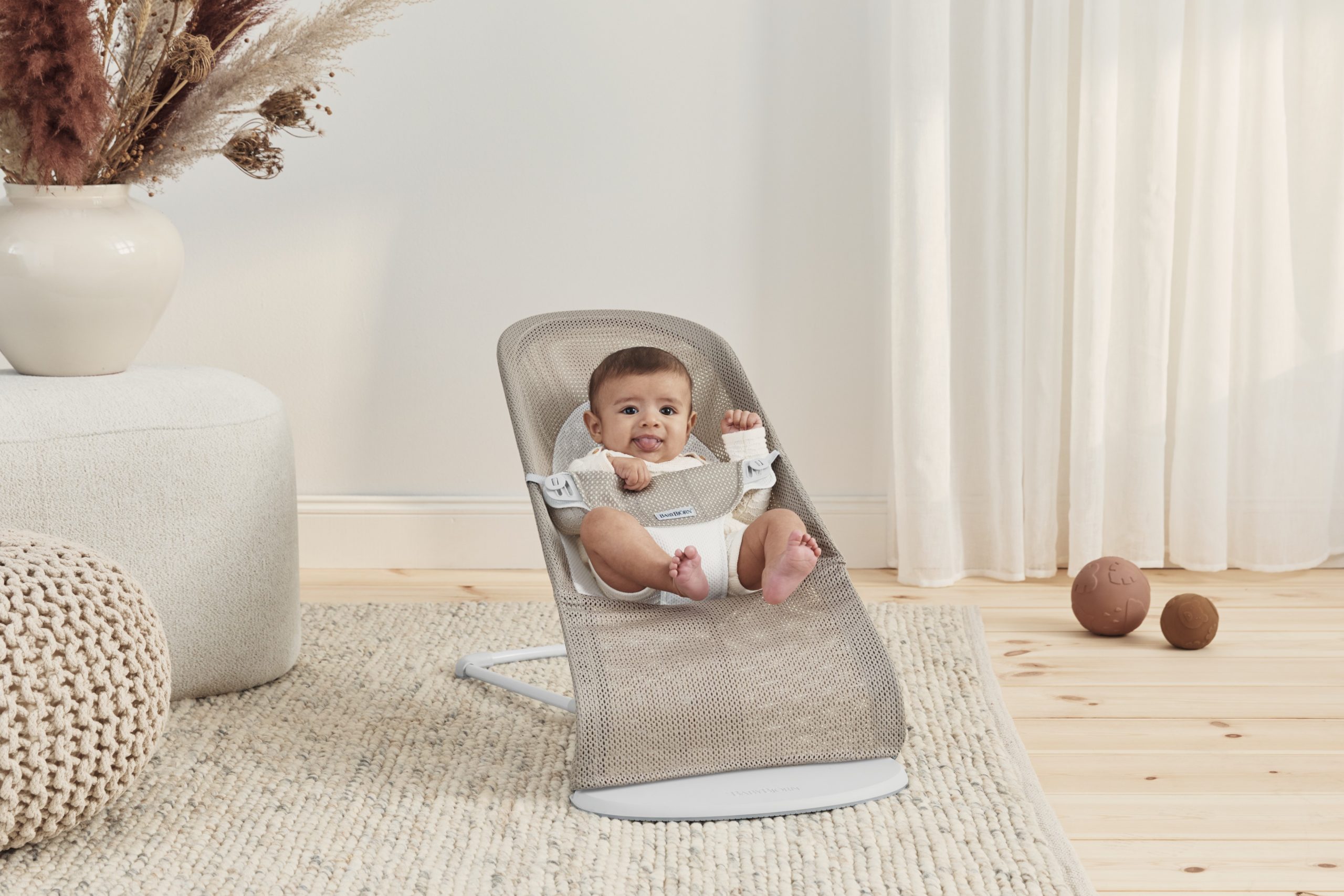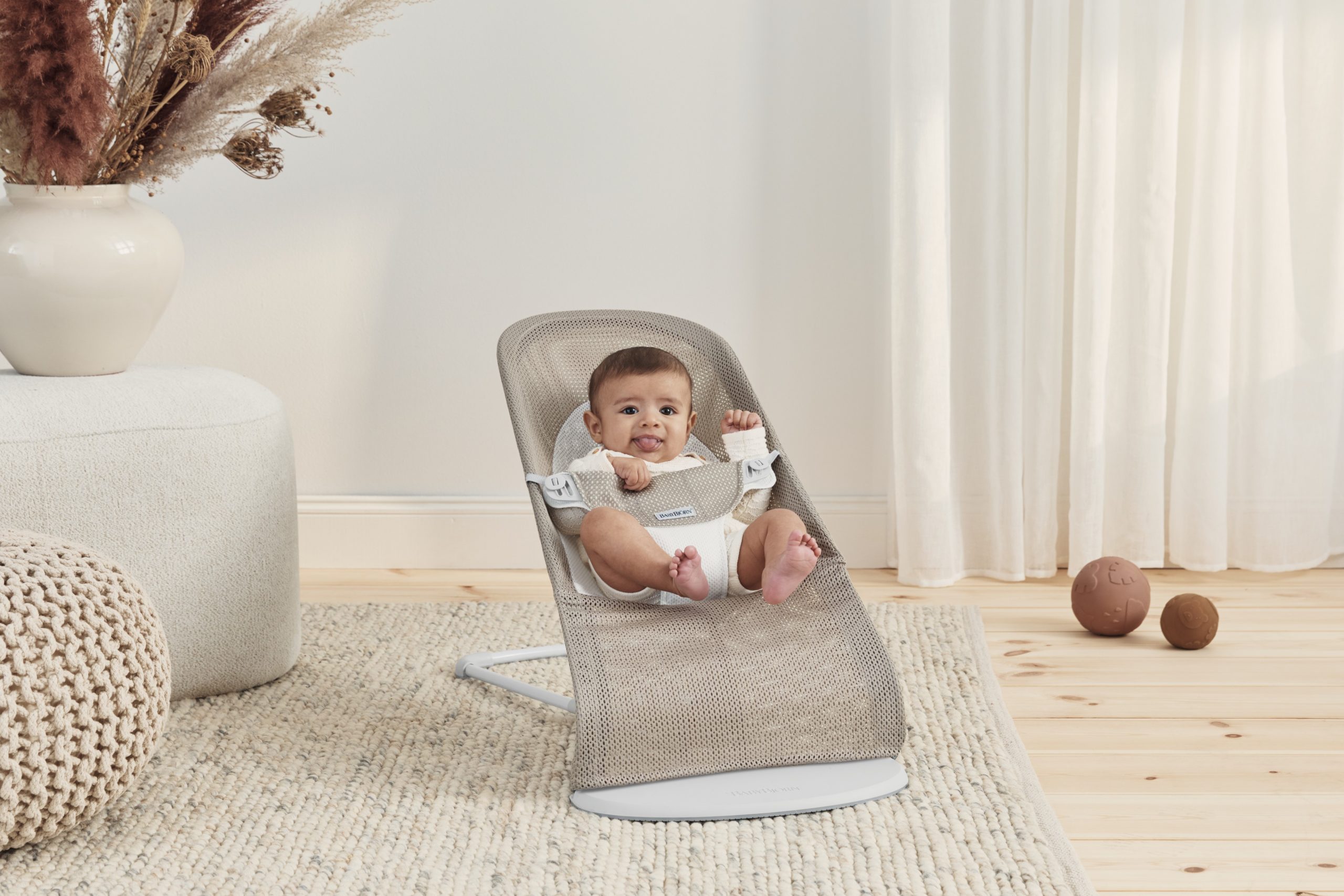 10. BabyBjörn Bouncer: keeps little ones calm and distracted
Another highly sought-after item, which came highly recommended by four different mum friends, is the BabyBjörn Bouncer (£185). It gently rocks as the baby moves (no electrics needed) and can be a lifesaver when you need to put your newborn down for five minutes. As they grow, they'll be able to make it rock more, entertaining themselves. It's also extremely lightweight so you won't struggle to move it and your little one from room to room — to grab a snack in the kitchen or jump in the shower, for example. Available in different fabrics and colours, the material can be taken off and machine washed.