From decadent fizz to robust reds, these are the best low-intervention wines to stock your bottle rack with all year round.
Once an offbeat subculture, 'natural', 'organic', and 'biodynamic' wines are becoming mainstream among discerning drinkers. Collectively 'low intervention', you might here oenophiles referring to them as 'natty wines', referring to them being touted as natural. If you don't mind a little cloudiness or sediment here and there, drinking these wines can be a more environmentally friendly choice with endearing character in the glass, fewer additives and maybe even a gentler hangover the next morning.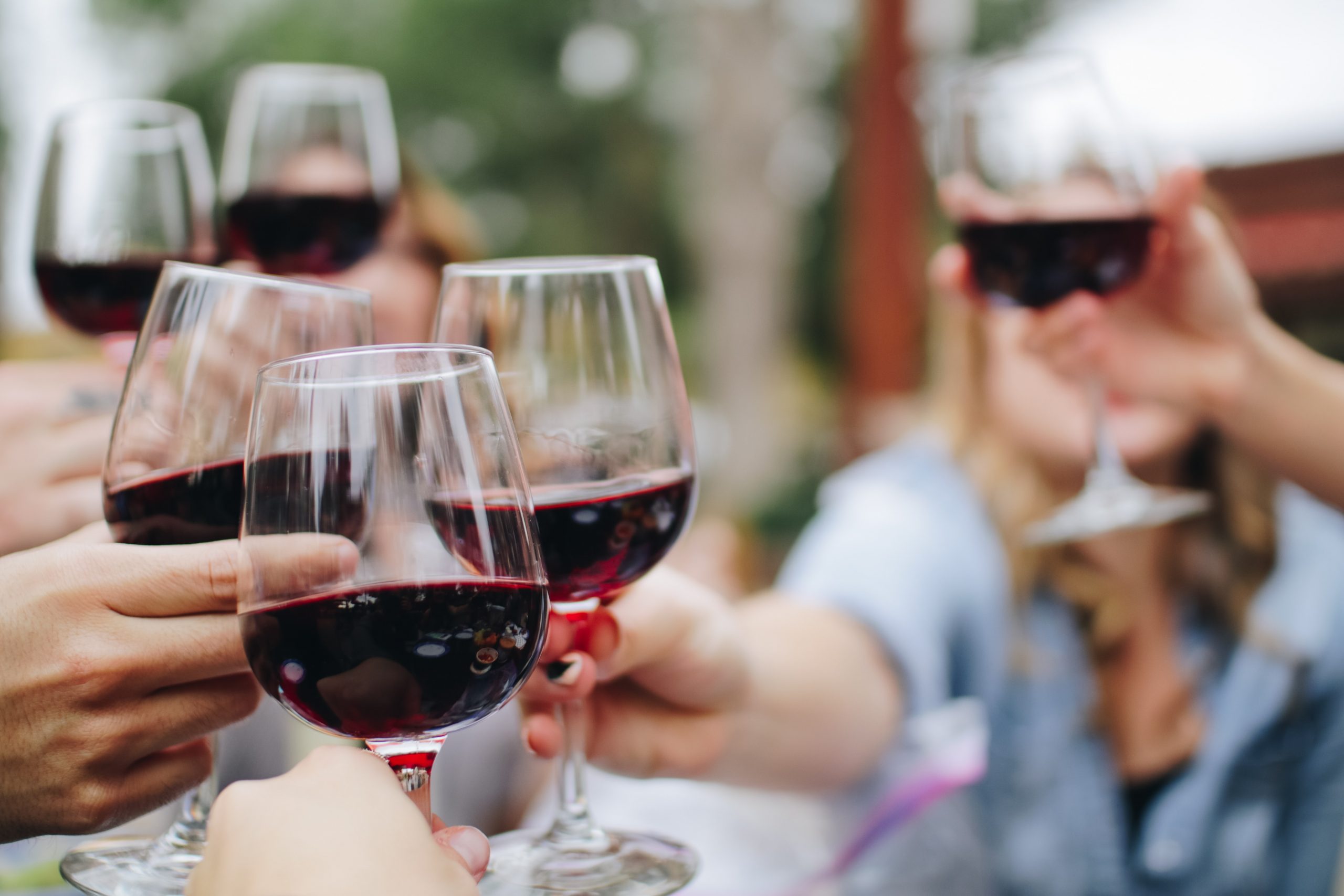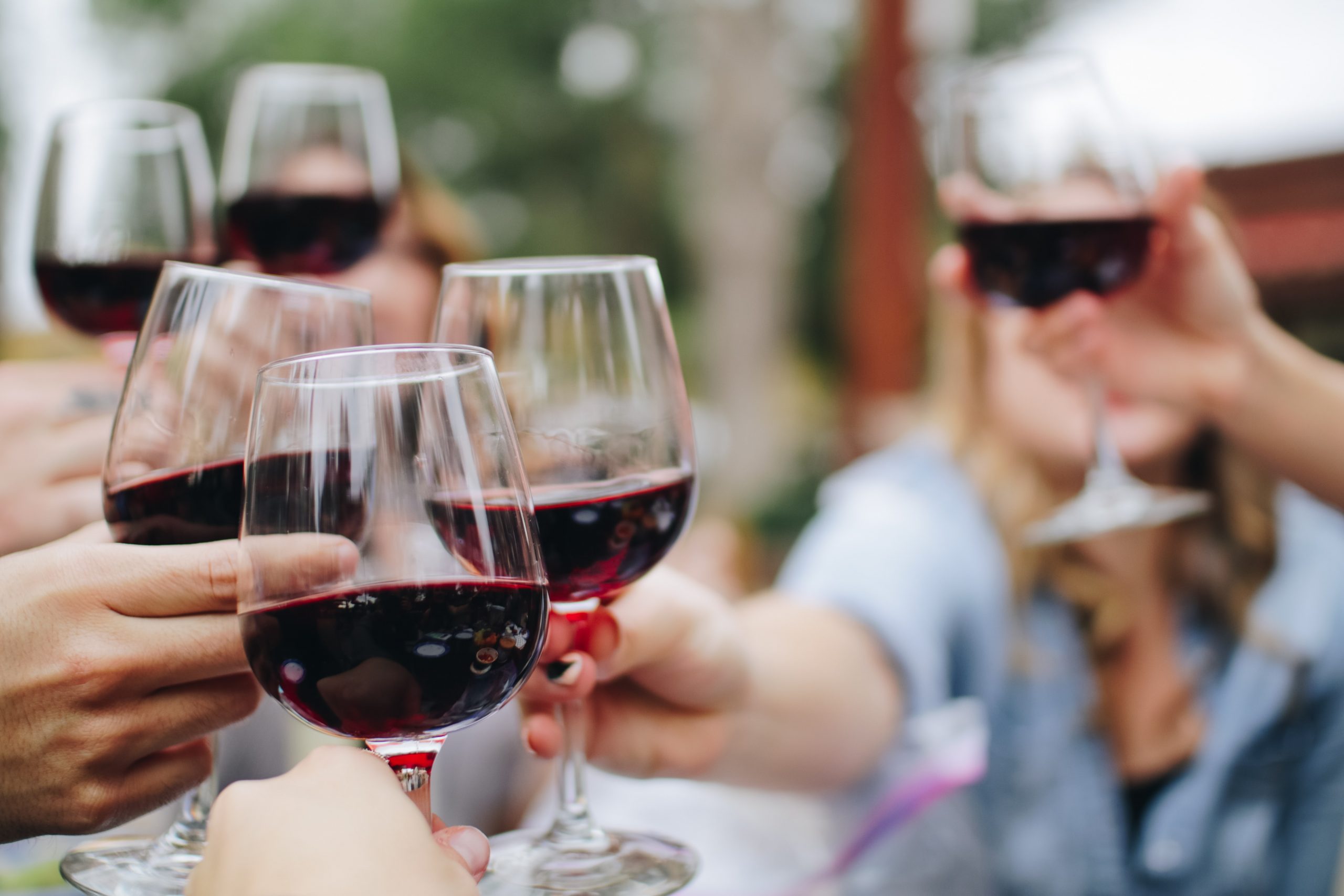 What is 'low-intervention' winemaking?
In short, it's a philosophy where nothing is added or taken away to alter the natural expression of the grape, terroir and particular conditions of that year's crop. In regular winemaking, technology and chemicals are used to work the land, grow the fruit and tweak the eventual flavours of the wine. The extent to which human interference is kept to a minimum in low-intervention winemaking can vary; some winemakers simply strip chemicals and industrial machinery from their process, while others take it further by not filtering the liquid and adding little-to-no sulphur (traditionally used to stabilise wine in the bottle). The focus is on keeping wines organic and natural, with the latter being why they're sometimes referred to as 'natty' wines.
At Tillingham, one of the UK's foremost low-intervention wineries, founder Ben Walgate explains how they overcome nature's challenges without modern methods: "When we were hit by a frost this year, all the vines were at a very vulnerable stage. Instead of spraying them with frost-resistant chemicals, we set out 800 candles amongst the vines overnight to warm the vineyard by a couple of degrees — just enough to stave off the frost. They looked like Christmas lights."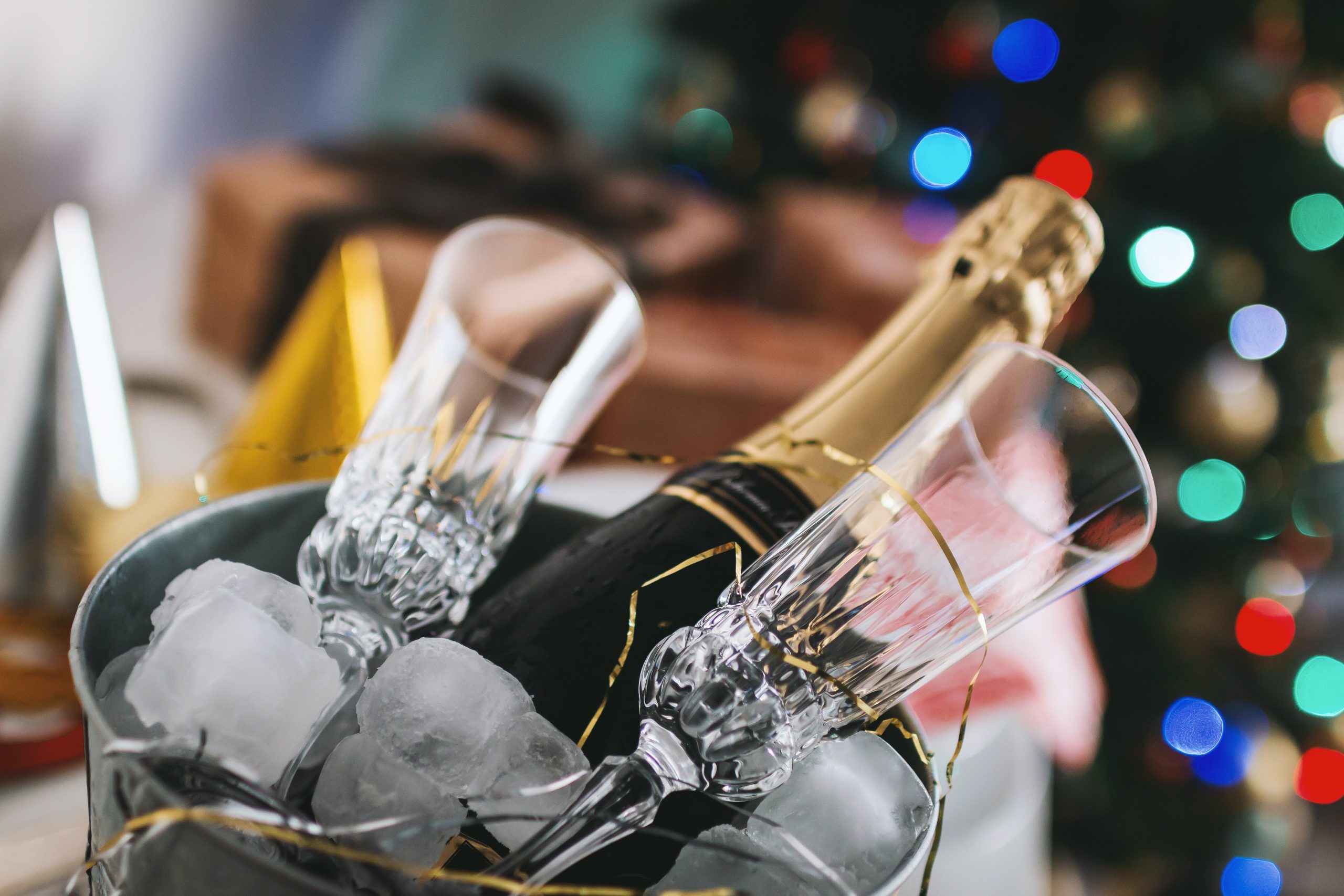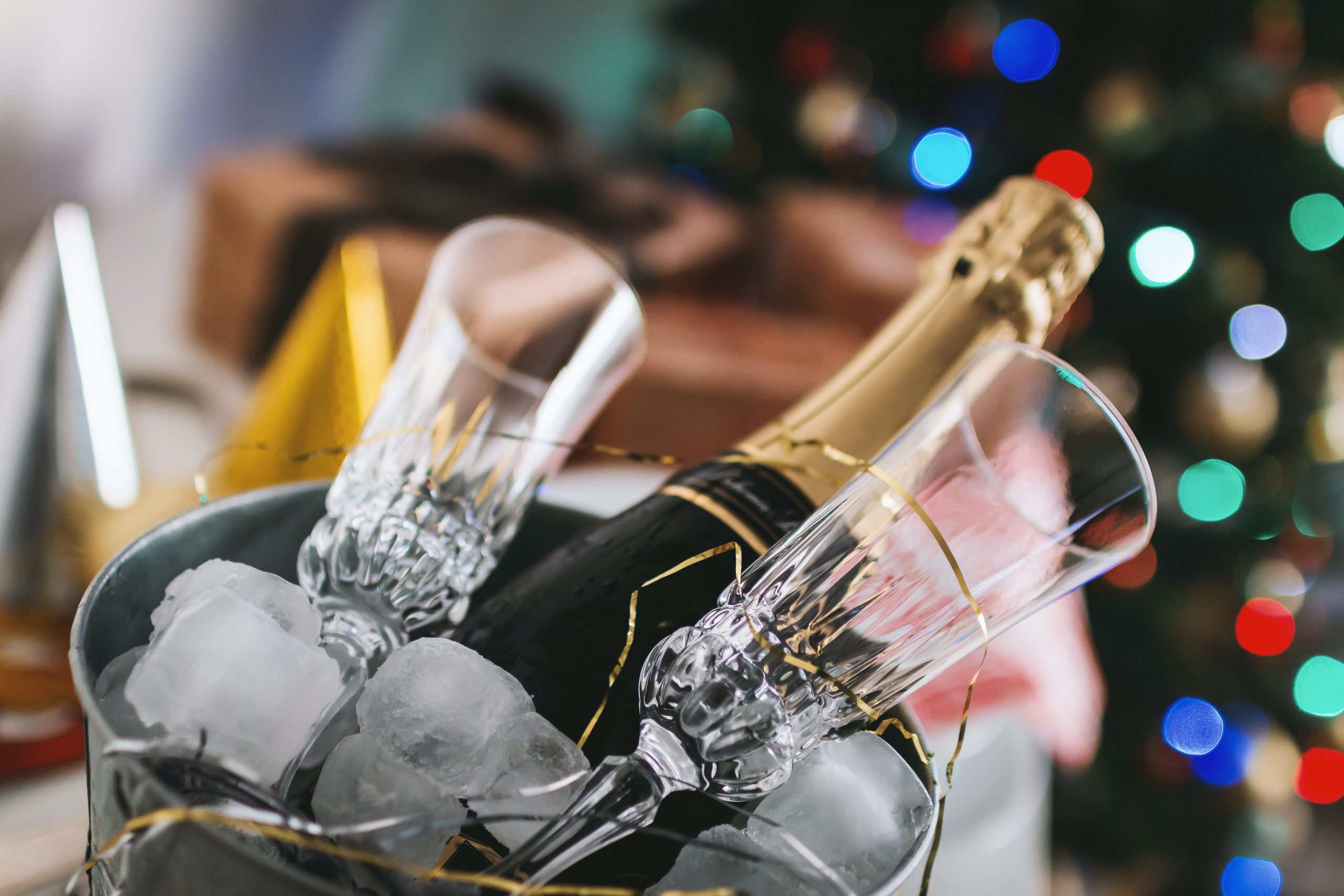 Instead of Champagne, open Tillingham Wines' Traditional Method (2018). Made in Kent, it has tasting an "appley character" with an oaky note (£55). "I like traditional Champagne-style wines at Christmas because you can drink them at any time of day, with or without food, and (almost) everyone likes it. We let our fruit get a bit riper and barrel-age it for richness. There's no added sugar or yeast, and we go for a lower-pressure fermentation for a softer fizz," says Ben of Tillingham Wines.
Pair smoked salmon with Staffelter Hof's Magnus Riesling (2020), just £20. Made in Mosel, Germany, it's limey and linear with stone fruits and an aromatic profile. Michael Lavery, chef-owner at Forza Wine, Peckham, explains:  "A super clean and classic riesling. Not at all sweet, but dry and acidic — very friendly to any traditional wine drinkers you might have in the room. A big slab of smoked salmon and a chilled glass of this would go down very well."
Serve Verdevique 'Tinto Cosecha' (2019) with a Sunday lunch. "With roast game or turkey, I like a robust red," says Jasper Delamothe, co-founder of Oranj Wines. "This tempranillo and grenache blend is made at a remote vineyard in Grenada, Spain, on a plot where it's not possible to use modern machinery, so everything is worked by hand with a little help from some mules. It's classic in style and totally sulphite-free." Made in Grenada, Spain, it's £24 a bottle with notes of wild herbs, blackberry, sea salt and clean minerality.
With your puddings and sweet treats, open La Stoppa Vigna La Volta Passito (2007). Made in Emilia Romagna, Italia (£36), Phil Bracey, co-owner of Noble Fine Liquor says: "This punchy, delicious number is made by a winemaker called Elena who has become a cult figure in the Emilia Romagna region of Italy for championing sustainable farming and organic viticulture. The raisiny notes in this will complement the fruit in typical Christmas puds in a lighter, brighter way than a heavy port." It has an intense raisin character and bright acidity.
For nightcaps and late-night tipples, open Dunleavy Vineyards' Zero Dosage Sparkling Red (2019). "For something out of the ordinary, I love this festive sparkling red. People don't know what to expect from it and that makes it fun. It won a silver medal at the IEWA wine competition, and for every bottle sold we're donating £1 to the Bristol Food Union," says Ingrid Bates, owner of Dunleavy. Made in Somerset (£3), it's light, fruity and fun with rhubarb and crushed red berries.