London Cocktail Week returns this month, offering the chance to enjoy £7 signature cocktails at more than 350 of the capital's finest bars. From rooftop classics to cosy basements hideaways, here's a rundown of our favourite spots
The world's biggest cocktail festival will take over London from 13-23 October, with the city's best bars geared up for 11 days of non-stop mixology.
London Cocktail Week has welcomed hundreds of thousands of guests since it began in 2010. This year's festival is shaping up to be the most exciting yet, with a record number of participating bars, an extensive programme of special events and masterclasses and four brand new 'Little Cocktail Villages' that will act as micro-hubs across the city.
"It's an enormous celebration of the capital's fantastic cocktail scene," says co-founder Siobhan Payne. "Some consumers have professional-level knowledge when it comes to drinks and are keen to explore new things. It's exciting because it pushes the whole industry to keep innovating."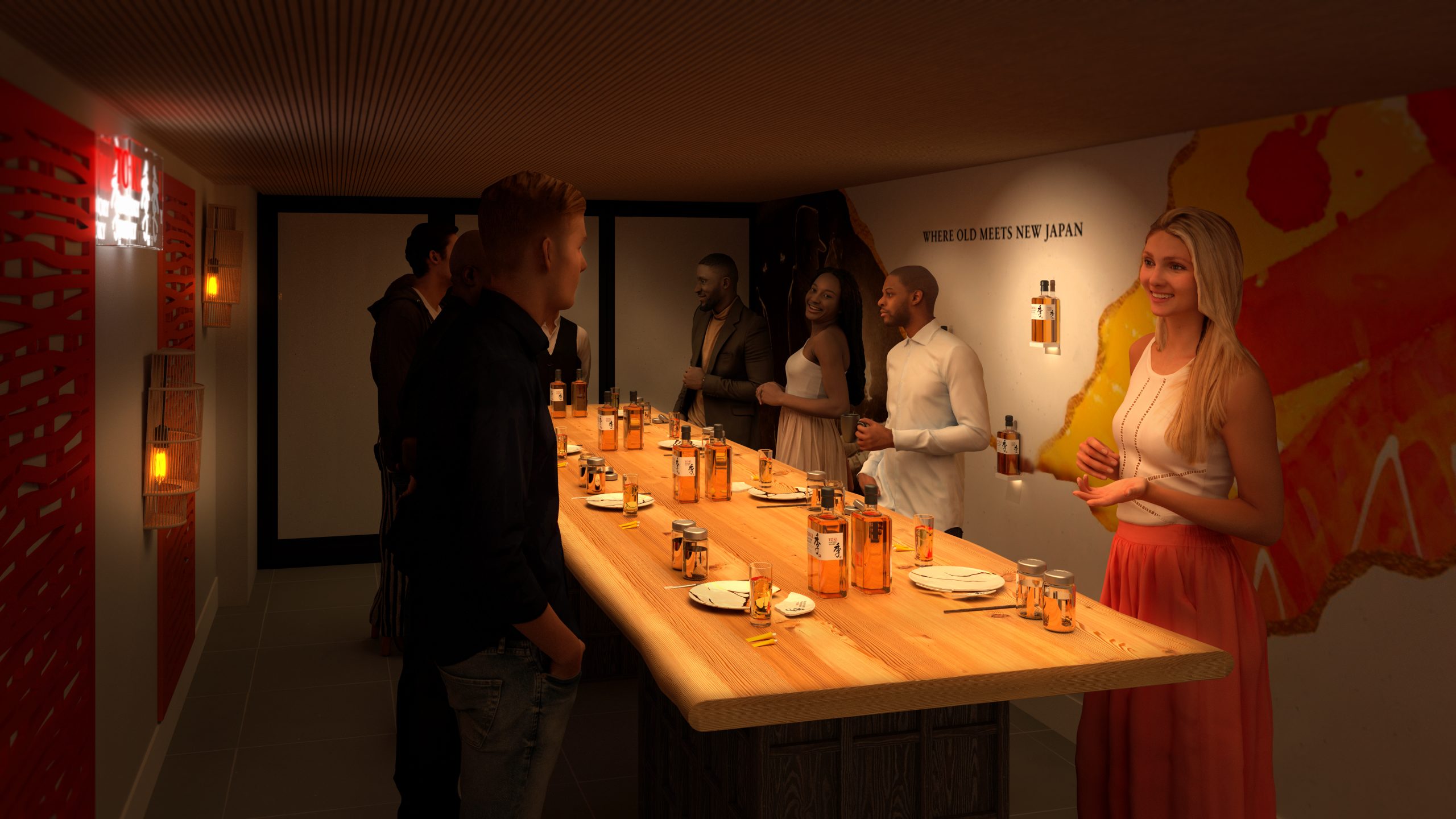 The best way to enjoy London Cocktail Week is to buy a festival wristband. At just £15, the wristband is your gateway to hundreds of specially created signature cocktails, which will be priced at a bargain £7 throughout the festival. At least one signature cocktail will be available in each participating bar, with many more deals on offer at the Little Cocktail Villages.
Whether you're after a lively catch up with friends or an intimate evening of smooth jazz, we've rounded up some of the best bars to check out during this year's London Cocktail Week.
For the best views of London
For those wanting to sip something refreshing while enjoying the capital's iconic skyline, head to Aqua Shard. Located on the 31st floor of The Shard, the stylish design of Aqua's three-storey atrium bar is immediately evident the moment you step out of the elevator, with black marble and dark timber surfaces creating a striking effect. For the perfect date night, grab a table next to the floor-to-ceiling windows in time for sunset. Aqua's cocktail menu is extensive, with the £7 signature, Mister Dimister mixing aromatic Hapusa Gin with crème de menthe blanc, crème de mangue, supasawa and chocolate bitter.
Perfect for: A special occasion
Nearest tube station: London Bridge
If it's river views you're after, Oxo Tower Bar has got you covered. Head to the popular roof terrace or the elegant indoor bar and gaze out over the Thames to the famous dome of St Paul's Cathedral. The bar offers walk-ins, but you are advised to call ahead to check on availability. If you do manage to bag yourself a table, you can enjoy Oxo's signature Slippery Smoke cocktail, an alluring blend of rum, Cointreau and Licor 43.
Perfect for: An after-work catch up
Nearest tube station: Waterloo
For getting competitive with friends
Shuffleboard has taken the UK by storm in recent years, firmly establishing itself as a bar-game favourite in cities and towns across the country. London Shuffle Club, located in the heart of Shoreditch, is the only venue in the UK offering both classic tabletop shuffleboard and the larger 'lane' shuffle. Players can choose from three signature cocktails while they play, ranging from the tempting mix of spiced rum, Chambord and syrups in Meet Me In Havana to the non-alcoholic Smoky Ginger Tea.
Perfect for: An afternoon of light-hearted games
Nearest tube station: Old Street
'Bingo with a pulse' is how Hijingo describes its futuristic take on the classic game. The experience begins in The Lucky Cat bar, where wristband holders can enjoy The Tres'some, a signature cocktail blending Italicus Rosolio di Bergamotto, Aperol and Swiss lager. When the high-energy games are set to begin, head on down to the Hijingo Room, where the dazzling multi-sensory show is guaranteed to bring the wow factor.
Perfect for: A bingo experience unlike any other
Nearest tube station: Liverpool Street
For an evening of live music
Featuring a regular roster of world music artists and DJs, Juju's is a vast warehouse venue and outdoor bar located at the Truman Brewery on Brick Lane. Expect everything from regular Brazilian nights and live gigs to talks and lectures. London Cocktail Week punters soak up the carnival atmosphere with one of Juju's signature cocktails — there are four to choose from, each offering a different twist on tequila-based tipples. If you're feeling adventurous, you can try the spicy version of Secret Garden, which adds fresh chili peppers to a glass of tequila, Grand Marnier, sugary syrups and raspberries.
Perfect for: A drink and a dance with friends
Nearest tube station: Liverpool Street
Over on Carnaby Street, Night Jar is celebrating London Cocktail Week in style. The speakeasy venue promises old-school glamour and intimate vibes to complement its live music programme, which features many of the capital's best jazz, swing and blues musicians. A special late-night burlesque show on 20 October will provide a fitting finale to the festival, while a collaboration with French liqueur brand Grand Marnier will bring a new range of thirst-quenching cocktails, including the signature Grand Fizz, which mixes Cordon Rouge, palomino sherry, coconut rum and feijoa wine to create an irresistible taste.
Perfect for: An intimate date night
Nearest tube station: Oxford or Piccadilly Circus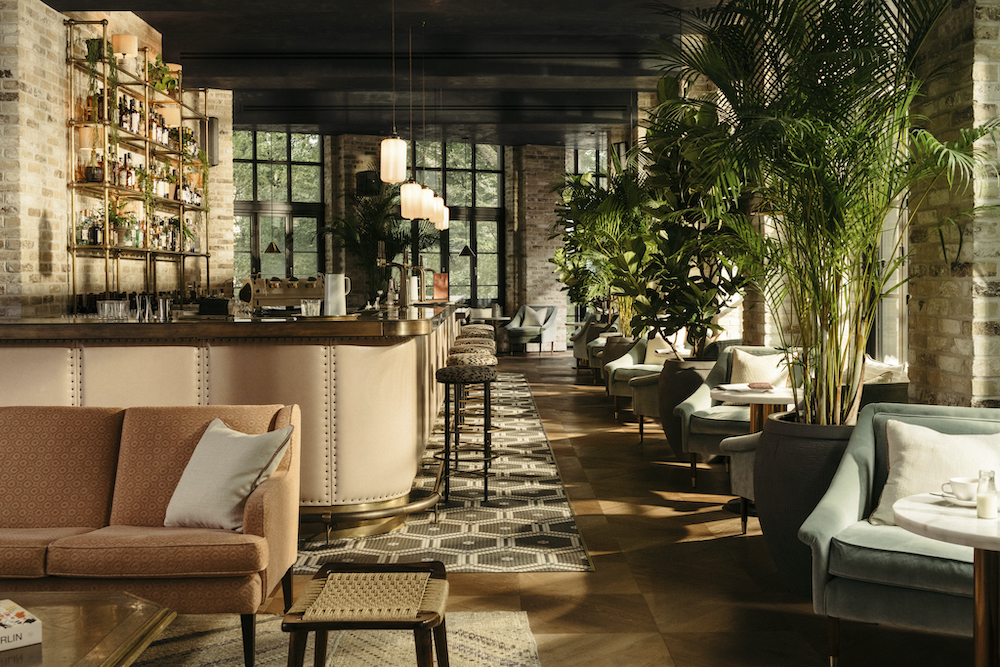 For drinking and dining
One venue delighting visitors from breakfast to dinner is Albie at the Hoxton, which promises to be an ideal spot for wristband holders who have worked up an appetite. Albie's offers a classic weekend brunch menu alongside a variety of lunch and dinner options, with dishes ranging from tempting tahini falafels to baked seabass with blood orange and kalamata olives. Designed with comfort and relaxation in mind, Albie's three separate bars ensure a quick turnaround on drinks and a laid-back vibe. The Southwark-based venue is offering a choice of three £7 signature cocktails, including a delicious non-alcoholic alternative, Penicillin, which blends smooth syrups with vibrant lemon and ginger juice.
Perfect for: A laid-back lunch
Nearest tube: Southwark
For groups who can never agree on where to eat, look no further than New Oxford Street's Arcade Food Hall. Featuring eight open kitchens and a mezzanine restaurant, the food hall is the perfect spot to enjoy a lavish range of cocktails with an international choice of dishes, from Indonesian street food to US-style smash burgers. Pair your street food fare with the sharp notes of Arcade's signature cocktail, Provence Cosmo, which combines Grey Goose Vodka with Gujarat rosé and sparkling cranberry — pick it up from the show-stopping standalone bar in the centre of the action.
Perfect for: A big group meal
Nearest tube station: Tottenham Court Road
For something a little bit different
For generations, absinthe has captured the imagination as the favoured drink of artists and writers from Vincent van Gogh to Ernest Hemingway. The Last Tuesday Society's Absinthe Parlour keeps the magic of the 'green fairy' alive with its selection of unique absinthes from across the globe. The venue moonlights as a museum of curiosities, with exhibits ranging from occultist paintings to the bones of the long-extinct dodo. The Parlour is offering two signature cocktails which both feature absinthe from Devil's Botany, a London-based distillery run by the same owners. The Curio Cubano blends absinthe and rum with almond syrup and Angostura bitters, whilst Strawberry Fields tops absinthe and lemon juice with Moët & Chandon Champagne.
Perfect for: An intriguingly quirky date night
Nearest tube station: Bethnal Green
House party vibes are guaranteed at Fulham's The Little Blue Door, where guests have licence to roam an entire flat complete with a spacious living room, colourful kitchen and sleek study. Offering everything from intimate supper clubs to DJ-led blowouts, this unique venue has won thousands of fans across the capital and will undoubtedly be popular during London Cocktail Week. The Little Blue Door's extensive cocktail menu includes its £7 signature A Winter's Tale, which features home-made sloe gin, Hendrick's Gin and pink peppercorn cordial.
Perfect for: A house party without the clear up
Nearest tube station: Parsons Green
The full list of participating bars can be found on London Cocktail Week's website.
Written by Matthew Figg