Celebrate Guy Fawkes Night with these firework displays across the capital on Friday, Saturday and Sunday.
Remember, remember the fifth of November to commemorate the historic Gunpowder Plot. On that date in 1605, Guy Fawkes and his Catholic crew attempted to blow up the House of Parliament and King James I to remove the protestant king from the throne. To celebrate the fact that the king survived, people lit bonfires around the capital and across the country. What followed was the introduction of a public day of thanksgiving for the plot's failure, passed in the Observance of 5th November Act of 1605, and is now more commonly known as Bonfire Night.
Today, the event is celebrated with firework displays and bonfires across the country. Here are our top five events in London this year.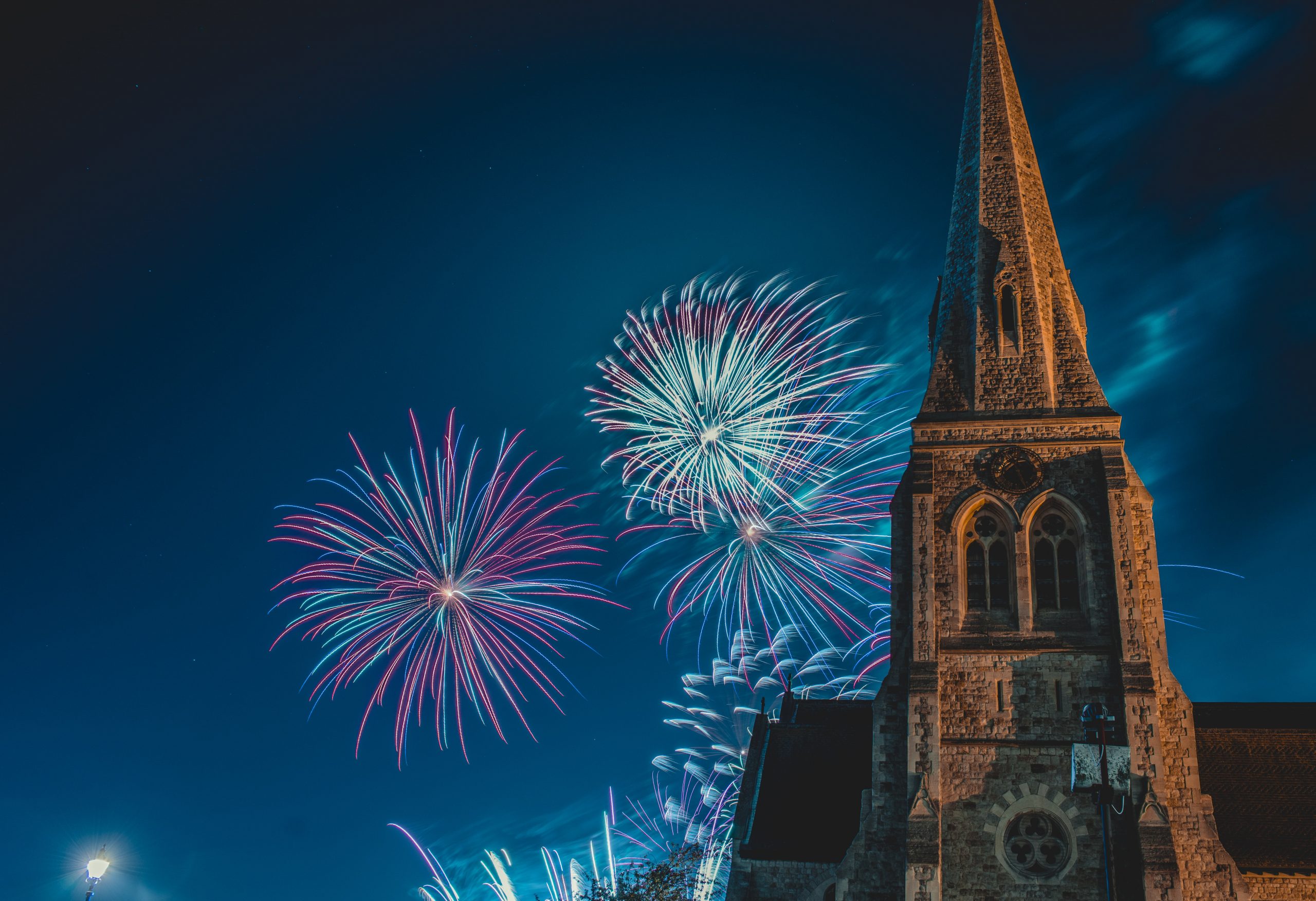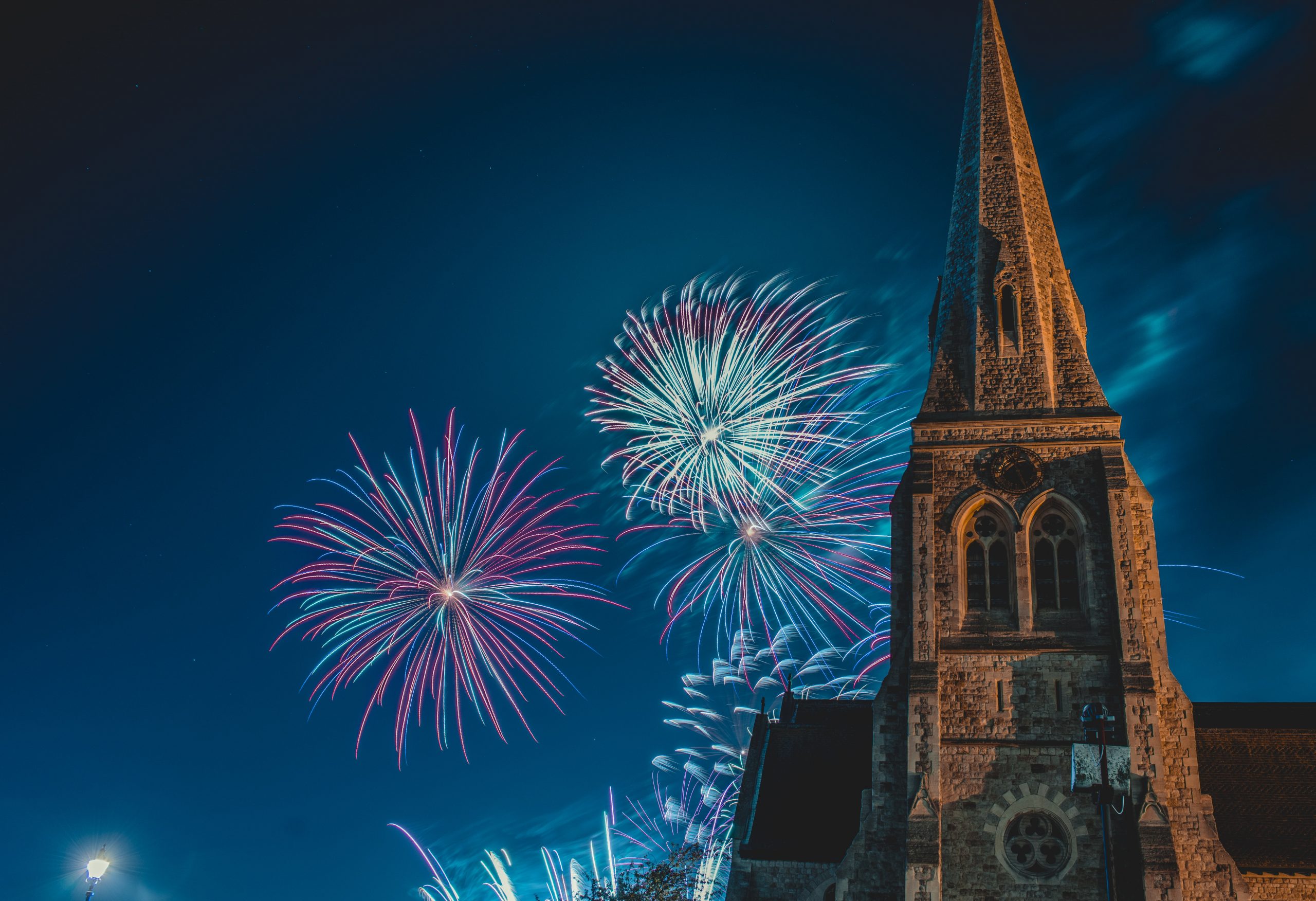 Wimbledon Park fireworks
Choose from two pyrotechnic displays set to music at Wimbledon Park on 5 November. The first display at 6.45pm, suitable for families and children, includes Disney songs, whereas the latter showing features James Bond themes at 8.30pm. This climate-conscious event will no longer include a bonfire but there will be plenty of food stalls and funfair rides to enjoy. This show also takes place at Morden Park on 6 November. Tickets from £9.63.
Alexandra Park's Firework Festival
London's biggest fireworks extravaganza returns with a bang at Alexandra Palace. On 6 November at 8pm, watch the capital's skyline come alive from one of the capital's best vantage points at Ally Pally's Firework Festival, promising plenty of oohs and aahs. The fun doesn't stop there as you can experience live music, a taste of Bavaria at the UK's largest German bier festival, DJ sets, and a whizz around the ice rink to a disco soundtrack. Tickets from £13.50.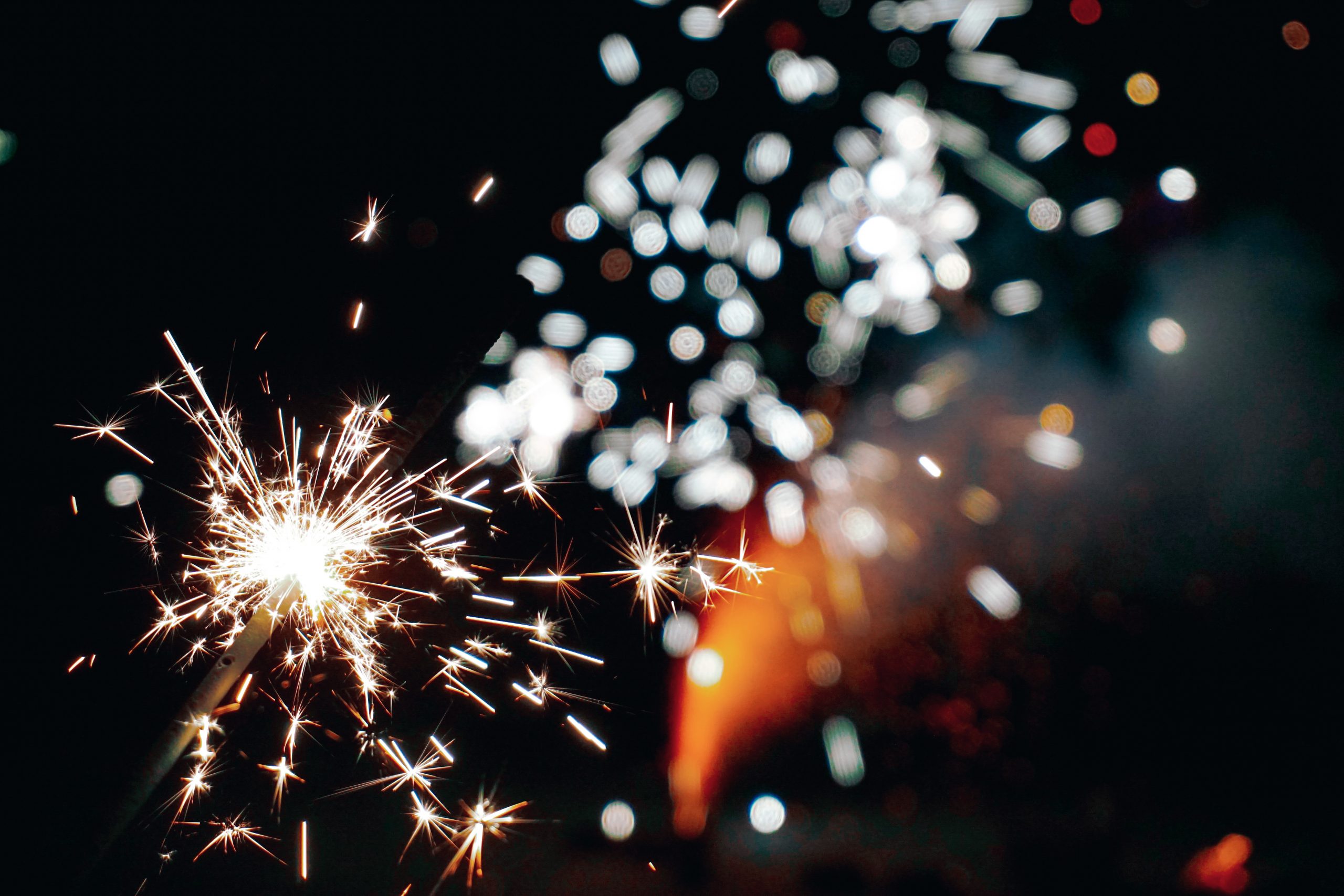 Battersea Park Fireworks
Now celebrating its fifth year, Battersea Park Fireworks plans to make 2021 its best year yet. Thanks to the newly opened Battersea Power Station Underground the event is easy to access, so it was only appropriate for a double bill of fireworks, with displays on both 6 and 7 November. The Saturday night will feature classic bonfire celebrations from 7.30pm, with a firework display at 8pm. The Sunday evening is tailored to families and children, with a new lighting installation called The Vortex Flow instead of a bonfire, but there's a similarly spectacular firework display at 7pm. The Battersea Park Fireworks traditionally sells out, so make sure to book. All ticket sales help raise funds to enhance the green spaces throughout Wandsworth. Tickets from £12.10.
Beckenham Fireworks in the Park
Enjoy a family-friendly fireworks display at Beckenham Park on 6 November, an event that has been running since 1946. Presented by the 5th Beckenham South Scout Group, the night will feature two pyrotechnic displays: a quieter show at 6pm for children before the main one at 8pm. While there will be no bonfire this year, £10,000-worth of fireworks will be lighting up the skyline. Make sure to get there early to find a spot, grab a bite to eat from the variety of food stalls, and enjoy the funfair. Tickets on the gate from £10.
Walthamstow Bonfire Night
With live music, theme park rides and food and drink supplied by locals, make bonfire night an evening to remember at Chestnut Fields, Walthamstow. While Victoria Park's firework display has been cancelled, east Londoners don't have to miss out on the fun on 5 November. The event kicks off at 6pm and ticket prices are still TBC.