Convenient, compact and creative, the canned cocktail industry is booming. We round up five to try
Cocktails have found a new calling — and it comes in the shape of a can. As a nation, we can't get enough of quality ready-to-drink (RTD) cocktails and in 2020 alone, UK drinkers spent £412m on RTD cocktails — up 23 per cent from 2019.
Long gone are the days where canned beverages are just ciders and beers, as we've developed a taste for gin in a tin, the compact Cosmopolitan and a punchy Piña Colada. And with their small price tags, canned cocktails have become a staple at picnics, parties and days out with friends and loved ones. Here are five that will keep even a cocktail connoisseur happy.
Relish in organic vodka soda
Goldling Spirits Co has blended triple-distilled organic vodka with natural fruits, spices and botanicals, adding a little more flavour to the simple but classic vodka soda. Crafted for sundown, this drink is designed to be enjoyed on spring and summer evenings and has tasting notes of fresh Persian lime, vibrant pineapple and kaffir lime leaf. Golding Spirits Co prides itself on only using products from small organic farmers around the world to promote biodiversity and protect soil health. Shop the Golding Organic Vodka Soda on Amazon, with a pack of 24 x 330ml cans for £60.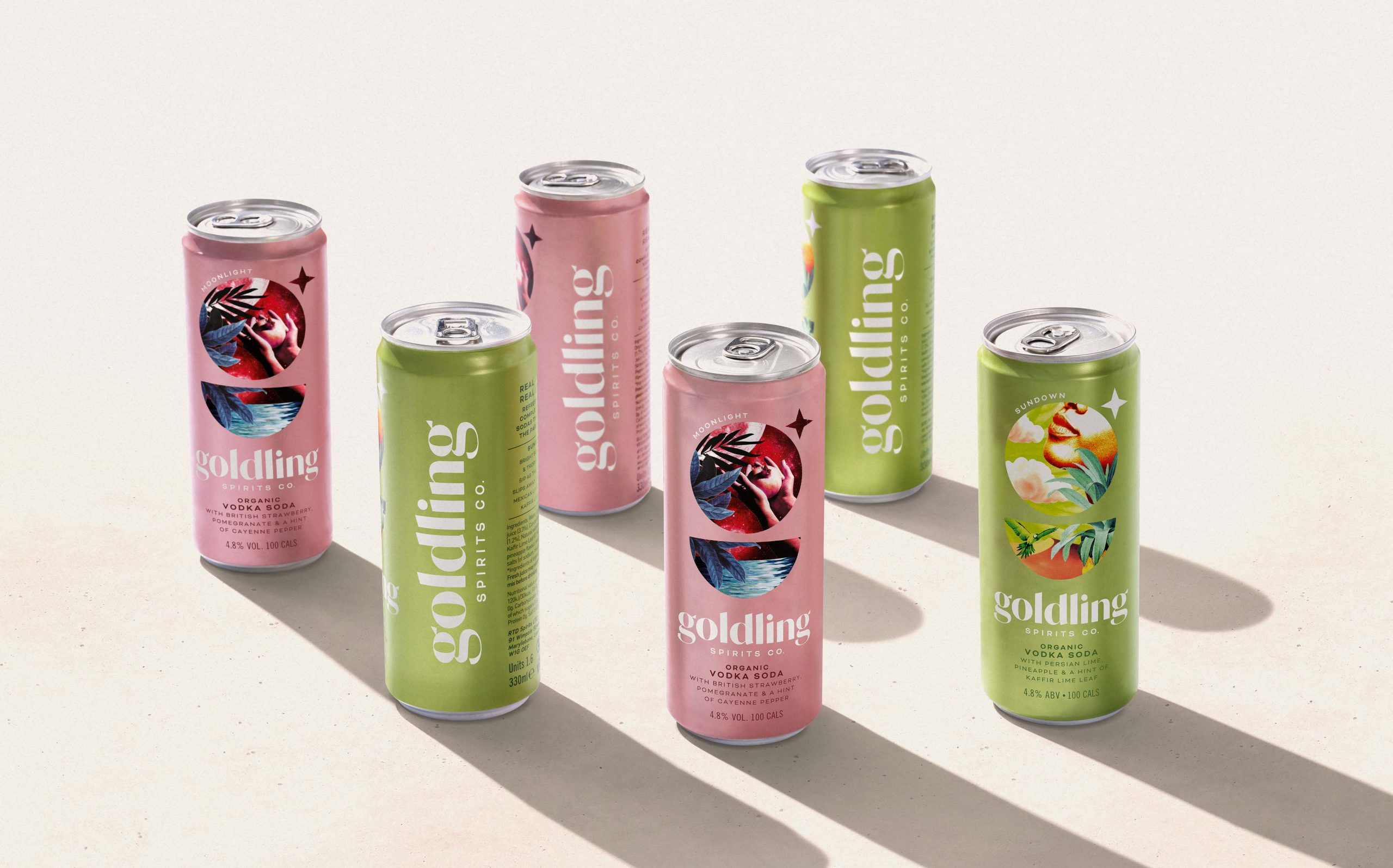 Try an espresso martini
Espresso martinis can be hard to perfect, even for experienced bartenders. The balance of bitter to sweet and foam to liquid, can be different depending on what cocktail bar you walk into. However, Kahula's Espresso Pre-Mixed Drink is a velvety smooth cocktail with the right proportions of coffee, coffee liqueur and vodka. A mixture of sweet toffee, butter rum and caramel, with aromas of vanilla and dark chocolate, the coffee liquid delivers a rich vanilla and coffee taste. Buy Kahula's 200ml can for £2 on Amazon.
Enjoy a hard seltzer
Hard Seltzers are a type of alcoholic sparkling water, making for a light and refreshing cocktail. Served's Hard Seltzer is vegan, low sugar and only 57 calories per 250ml can. With a light fruit flavour available in lime and raspberry, this low-calorie drink is a convenient alternative to many high-sugar tipples found on supermarket shelves. Served's Hard Seltzer is made with ultra-pure, four-times distilled ServedPureTM — a gluten-free spirit with no carbs or sweeteners. Buy a set of 12 250ml cans for £24 from Amazon.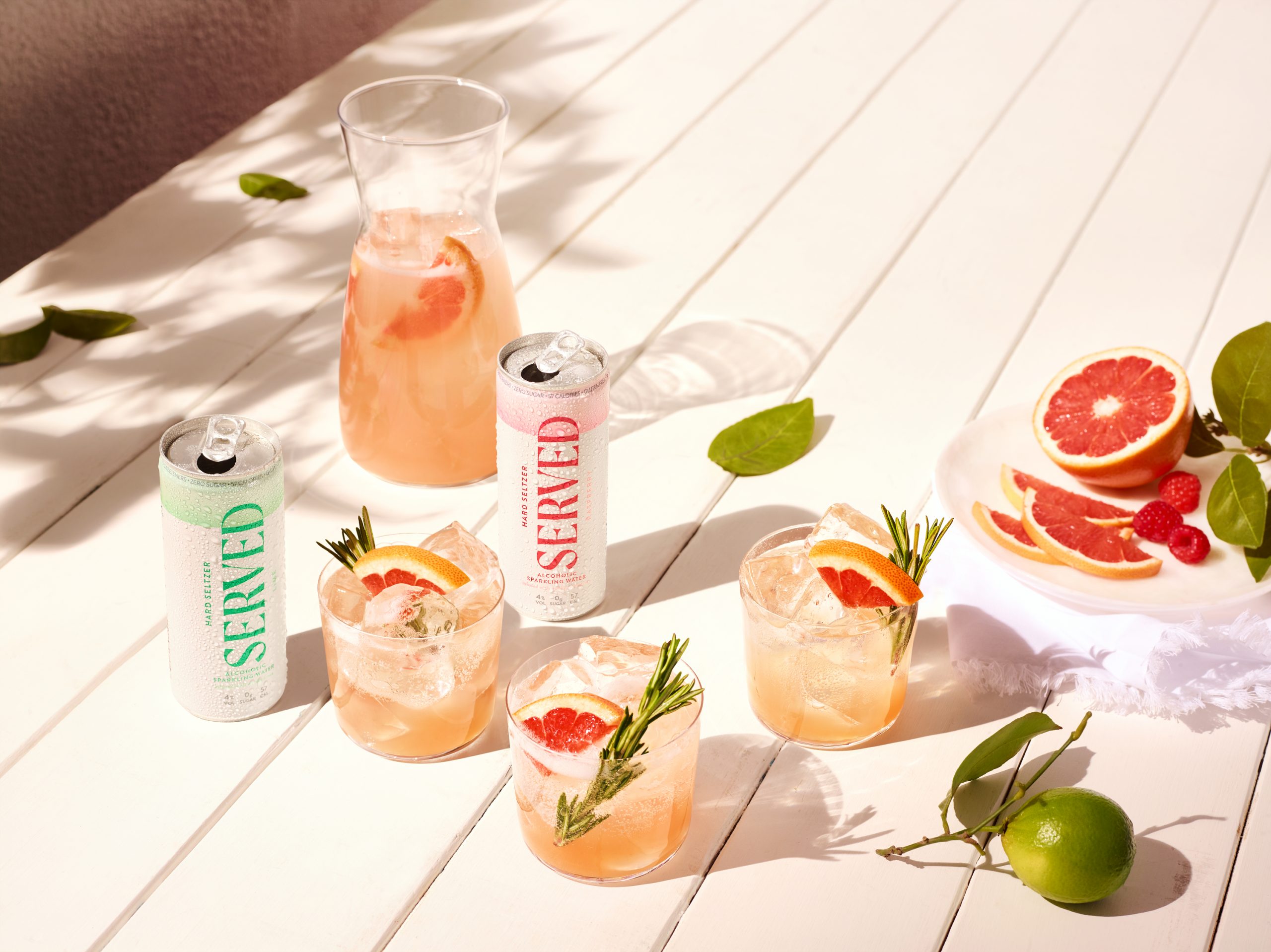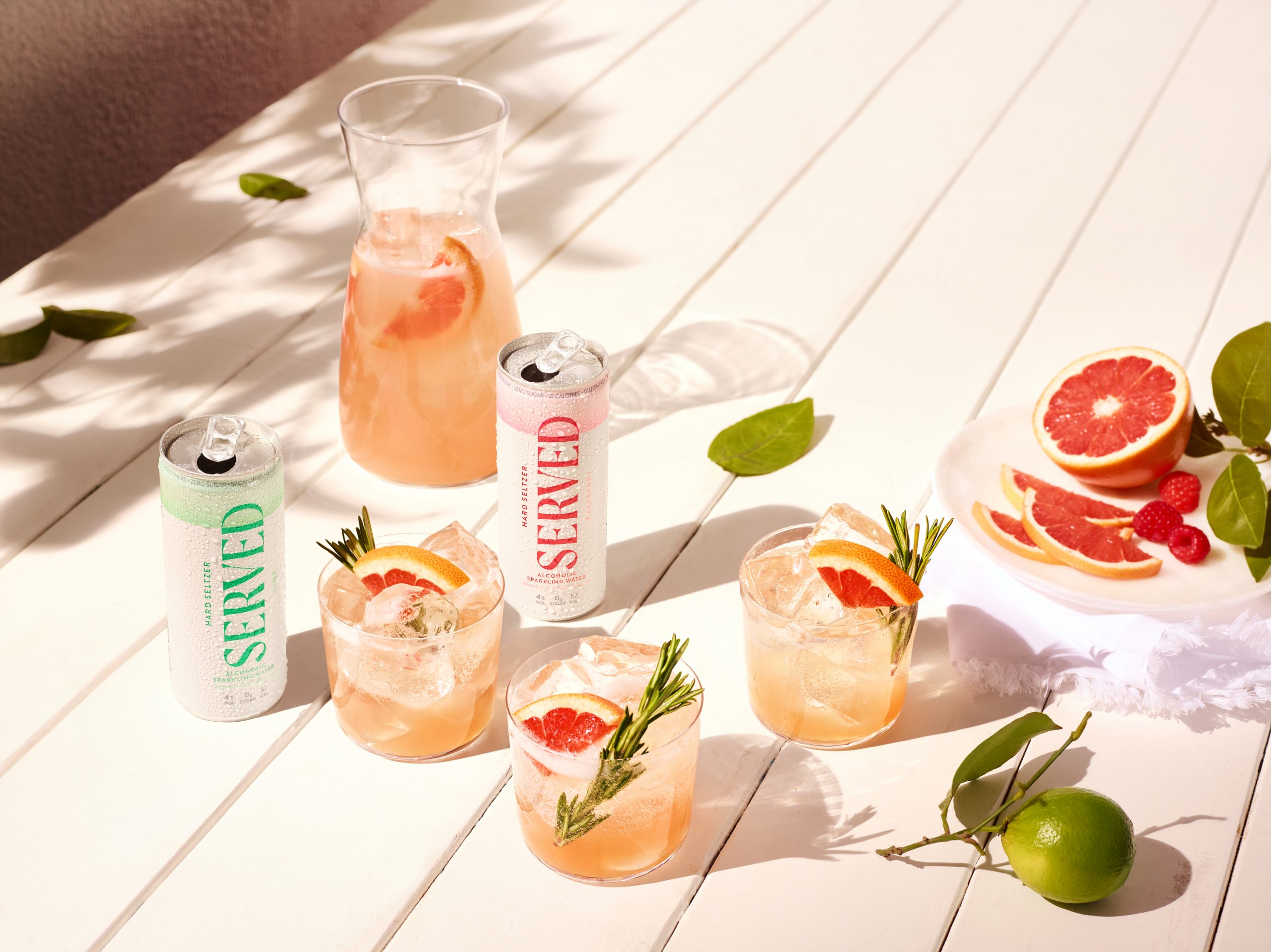 Sip on a fruity G&T
Pink gin became all the rage a couple of years ago, and its popularity doesn't seem to be dying out anytime soon. Gordon's Premium Pink Distilled Gin & Tonic balances the juniper taste of Gordon's classic gin with the sweetness of raspberries, strawberries and redcurrants. Perfect for picnics, it's made even better when served over fresh strawberries — you could even freeze a few of the latter before a picnic to use as ice cubes. Buy a set of 10 x 250ml cans on Amazon for £11.
Indulge in a sweet mojito
Shake Baby Shake's Raspberry Mojito takes a different angle on the classic mojito, by combining raspberry, lime, mint and white rum. This brand sells a number of RTD cocktails, ranging from watermelon daiquiri to passion fruit martini. These are all available to buy on Amazon and the Raspberry Mojito Cocktail Cans come in a set of 12 x 250ml cans for £19.95.