Nothing can rival a quality chef's knife when it comes to preparing food, but how do you know if a set is worth its salt? We take a look at what you need to know.
One of the best investments you can make for your kitchen is purchasing a chef's knife or set — it'll make food preparation faster, safer and easier, but there's a lot to consider. The weight, balance, size, style and versatility — and whether it's right for you — all factor into whether a knife set is any good and will help elevate your culinary skills.
So, whether you're a professional or just love cooking and want to know which knives to invest in, we'll steer you through everything you need to know.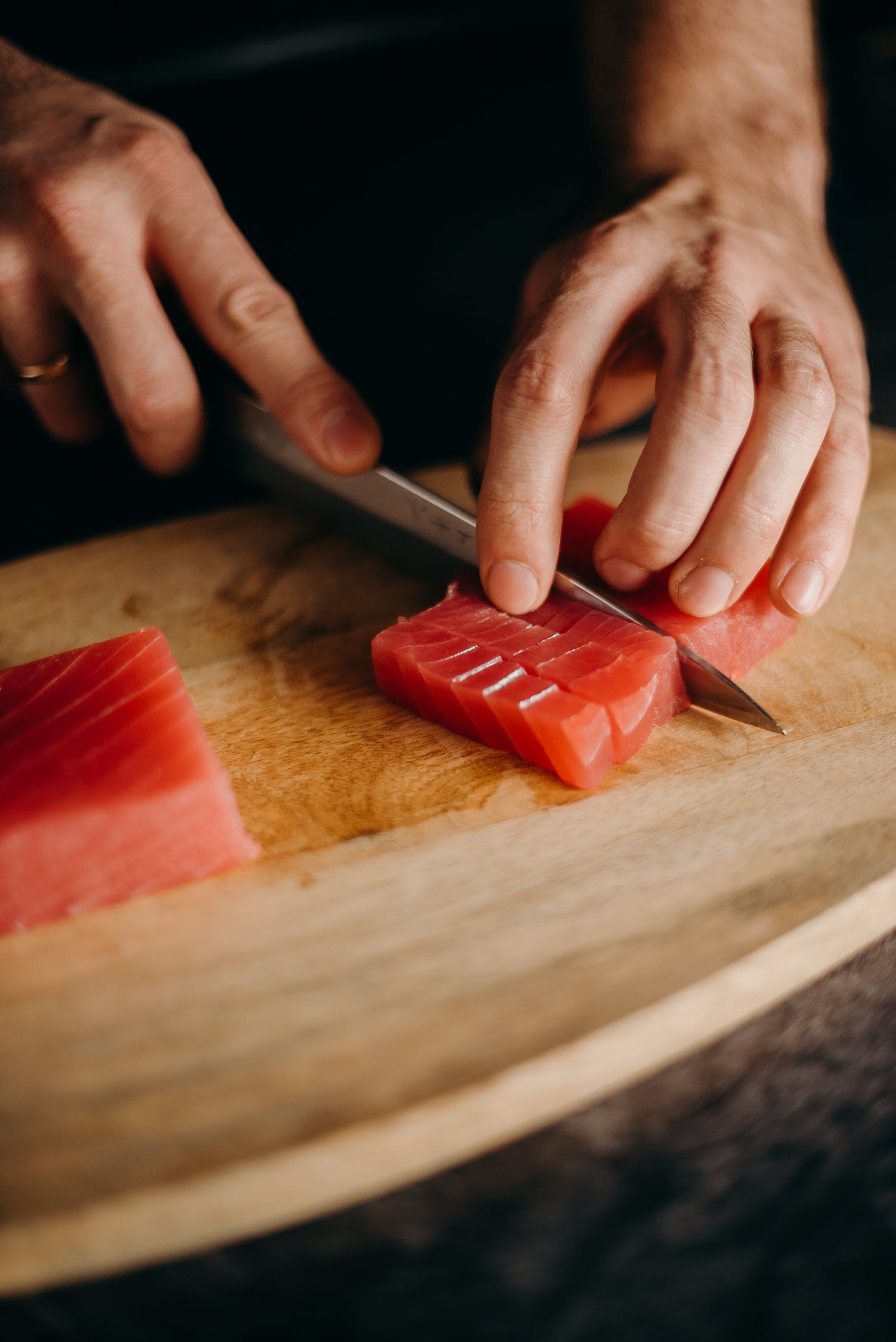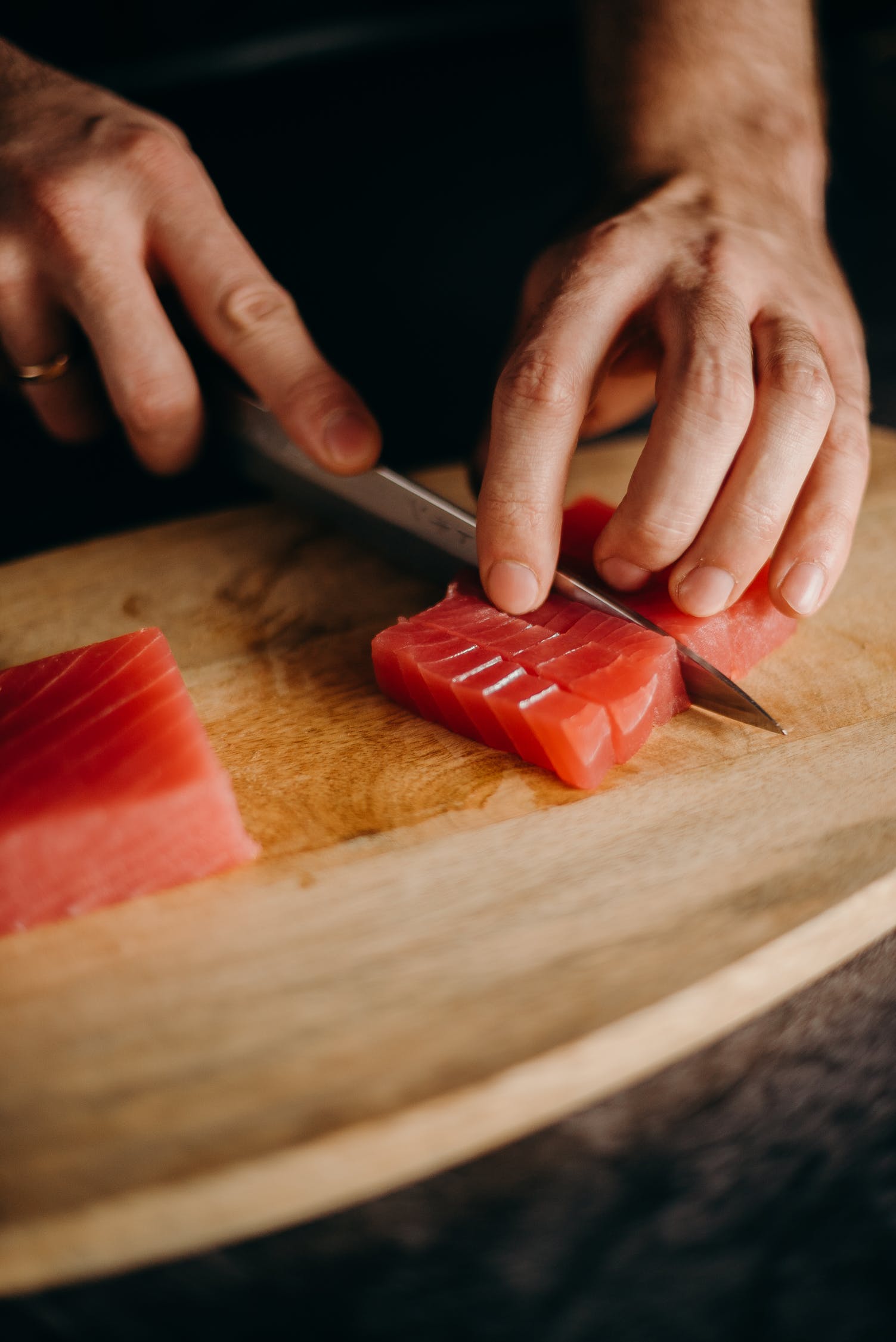 Look at the design of the handle
The handle of a knife is more important than you might think. A knife should feel more like an extension of the hand — a heavy blade could strain the wrist while a heavier handle won't cut as effectively. Check a knife's balance doesn't tip one way or the other by balancing it across two fingers. Rubber-sided patches on a handle can give extra grip, while others are moulded to fit the contours of a hand. Angular handles may look nice, but can form pressure points. Look out, too, for smooth bolsters between the blade and handle where your forefinger can rest comfortably.
The best kitchen knife blade material
The material is one of the most important things to consider — quality steel allows for regular maintenance and sharpening rather than having to replace knives when they dull. Stainless steel is simple to sharpen and doesn't rust easily, but can bend and become blunt over time.
Carbon steel stays sharp for a long time, but is prone to rust so requires more care. Damascus steel knives generally stay sharper for longer and are very durable. Look out for a knife that's been fully forged from a single piece of steel, so there are no joints.
Knife blade shapes and what they should be used for
Straight edges are typically designed to cut raw meat, fish and vegetables; serrated are for soft products with hard crusts; and Granton blades, with hollowed out grooves, reduce sticking when cutting moist items. There are hundreds of different knives available, but the main ones to consider are chef's (multipurpose and great for hard vegetables and meat), santoku (general purpose with a thinner blade for dicing, chopping and mincing), paring (smaller for peeling, coring and fine slicing), bread (serrated to cut through crusts and fruits with fibrous skins) and carving (designed for slicing meat to avoid shredding and hacking).
How to maintain and sharpen knives at home
Go for a self-sharpening knife block or one with horizontal slats to avoid dulling the blades, or a magnetic knife block or hanging strip to avoid dulling and rusting. While a honing steel is often mistaken as a sharpener, this is just to maintain and straighten the edge of an already sharp knife, so using a sharpener is advised. Knives are happiest when they're hand washed and dried with a tea towel straight away, with minimal time sitting in water. Always use wooden or plastic chopping boards to avoid dulling the knife; sharp knives are safer to use since less force is required to make cuts.
Three of the best kitchen knife sets to buy
Nihon X50 Knife Set
This eight-piece set includes paring, utility, nakiri, santoku, small and large chef's, bread and carving knives in a magnetic glass block. The knives are made from stainless steel with beech wood handles and a rear bolster for balance. £219, ProCook
TOG Home Set 2
Forged in Seki, the samurai sword capital of the world, from layers of stainless steel and antimicrobial copper. Set includes paring, utility, vegetable and chef's knives, honing steel and magnetic block. £1,095 from TOG.
ZWILLING Seven Piece Ash Self Sharpening Knife block
A set of singularly forged knives including paring, slicing, chef's, utility and bread knives plus scissors, all contained in a self-sharpening knife block integrated with ceramic stones in each slot. £339 from Zwilling.