Still can't decide how to make the most of the Bank Holiday weekend? Why not embrace your inner tourist with our roundup of exciting — and ever-so-slightly kitschy — goings-on around London so you can live it up like a tourist in the capital (no selfie sticks allowed).
Enjoy a spot of afternoon tea while you visit the famous sights
Those of you who live in London probably think you're well acquainted with the city's most popular sights and famous attractions, but when was the last time you took the time to soak them in? Experience the capital in all its regal glory aboard a vintage Routemaster bus, while delving into some delectable afternoon tea. Organised by Fizzbox, this 90-minute experience will save you the trouble of traipsing around the city on foot. Instead, sit back, bite into your delicious finger sandwiches and scones and gawp at London's most iconic sites. From £60 per person. fizzbox.com
Dance to the reverberating beats and colourful party atmosphere at Notting Hill Carnival
If you've always wanted to join London's biggest street party, this Bank Holiday weekend presents the perfect opportunity. Head to the streets of W10 and W11 and immerse yourself in the Caribbean colours, music and flavours of the world-famous Notting Hill Carnival. Make way for the bright floats and costumed performers and be sure to try out some of the delectable street food on offer, from Jamaican jerk chicken to Trinidadian roti. The tube stations get pretty busy, so make sure to check your route before you travel. Free to attend.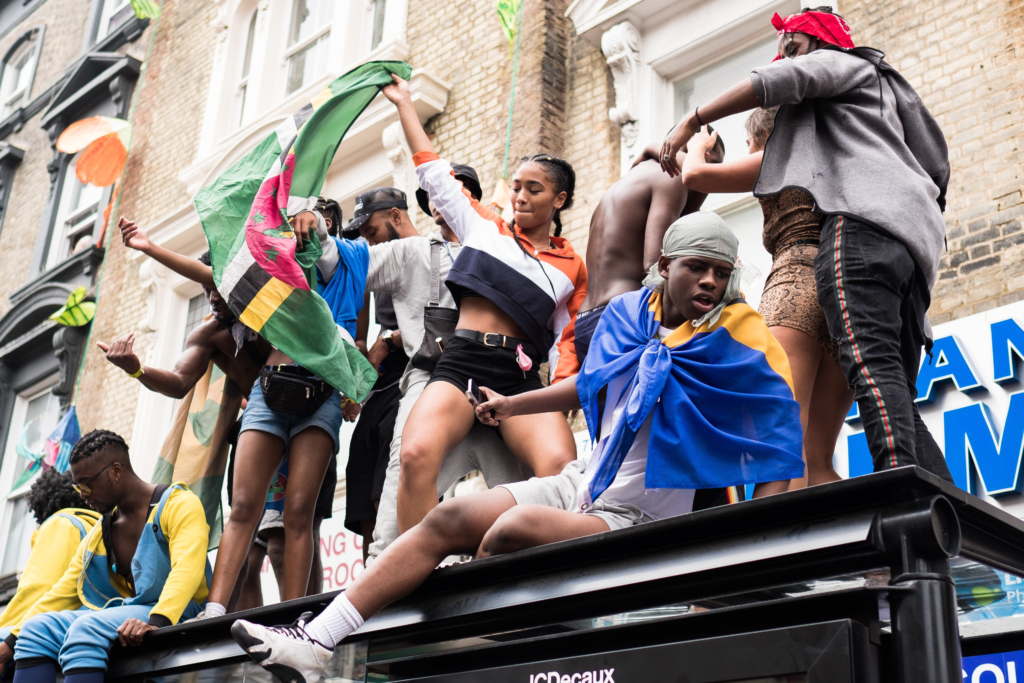 Gather your friends for a boat ride through London
While the weather (hopefully) remains warm and dry, this weekend is a great time to assemble your posse and head down the waterways on an eco-friendly GoBoat. Travelling at speeds of up to 4mph, it's a relaxing and carefree way to admire the city from an entirely new angle. Choose from cruising down the scenic Regent's Canal, heading through Little Venice and Camden Lock, or sailing along the waters of Kingston, absorbing the grand views of Hampton Court Palace. You can even discover the architecture of Canary Wharf while gliding through the London Docklands. Don't forget to pack some lunch, too, as each boat boasts a perfectly sized picnic table. From £10 per person. goboat.co.uk
Make a splash wild swimming
Of all the pandemic rituals that have unexpectedly endured in the years since, wild swimming has to be our favourite. Haven't tried it yet? Here are some choice spots to dip your toes in.
North Londoners: Head to Hampstead Heath and relax in one of its three natural bathing ponds or get your blood pumping with some laps in the lido. From £2.70 cityoflondon.gov.uk
East Londoners: A visit to the London Royal Docks promises a swimming experience like no other. With the glistening city skyline on either side of you, you can leisurely backstroke through the cool water or train hard for your upcoming triathlon. Make sure to ask which loops are operating before your session and familiarise yourself with the course and direction. From £9. loveopenwater.co.uk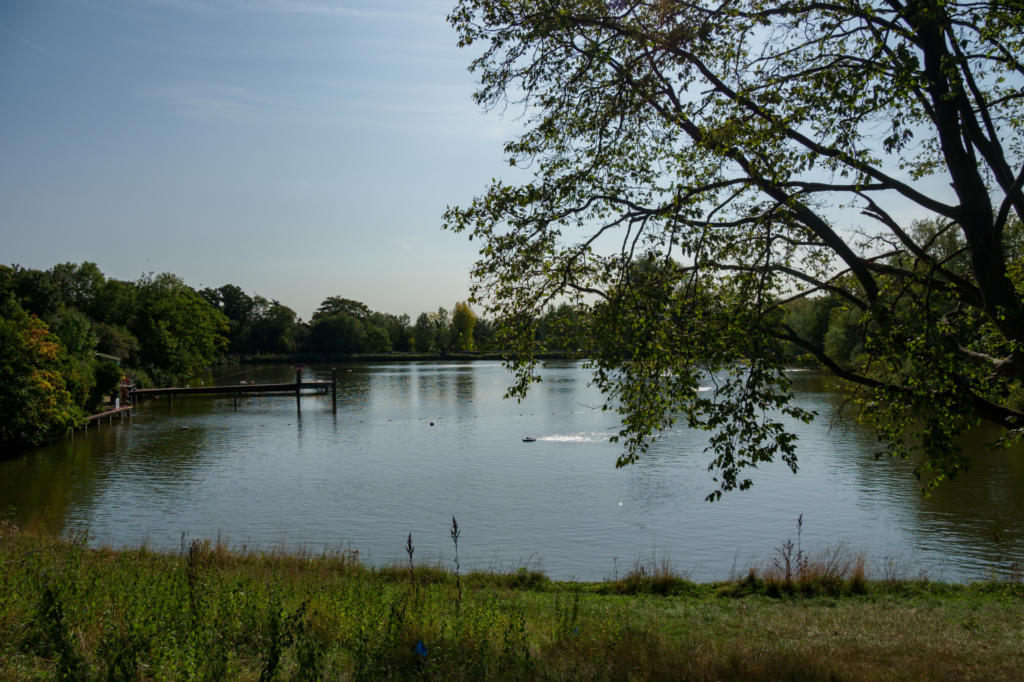 Sate your tastebuds with a chicken wing tour
Attention wing fiends: we've got the just the thing for you this bank holiday. An actual chicken wing tour is taking place this Sunday, leading you on a journey through some of the finest wing joints in Soho. Try a range of old-favourites and boundary-pushing flavours, from classic buffalo and BBQ to unique combinations like the confit Laksa butter wing. Running from 12:30pm till 4:00pm, you can spend the afternoon exploring London's most exciting culinary hub, before finishing off with a few cheeky pints in Soho's world-famous boozers. The tour begins in Golden Square and ends on Old Compton Street. From £50 per person. letsgodo.com
Go for a stretch in London's highest garden
Treat yourself to a one-of-a-kind wellness experience 35 floors above the chaos of central London. Kick off your bank holiday by heading to the Walkie-Talkie and taking the lift up to Sky Garden for a sunrise yoga session amidst luscious tropical greenery and jaw-dropping panoramas. Within the 60-minute class, you'll be guided through a range of postures and exercises designed to transport your body to a place of strength. Afterwards, you can linger a little longer and explore the landscaped gardens or indulge in a healthy breakfast at Darwin Brasserie. From £27 per person. skygarden.london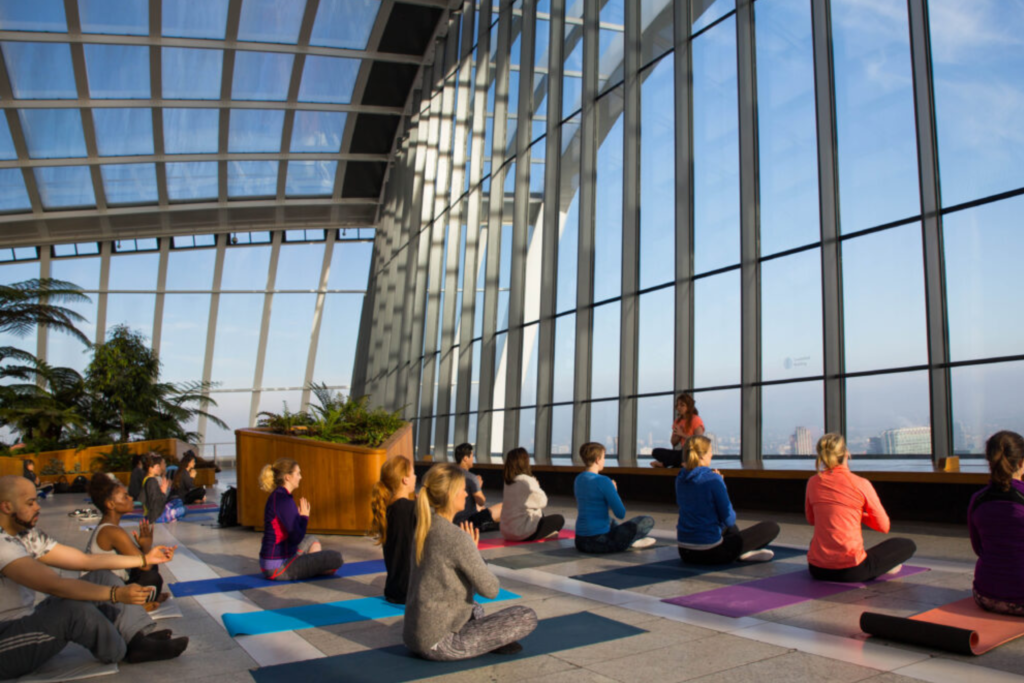 Wet your whistle on a gin-tasting experience
If you're looking for a Bank Holiday activity that combines the great British pastime of drinking with an informative learning experience, we've got the one for you. Whether you're a spirit connoisseur or are simply curious as to how your favourite cocktail gets made, everyone can enjoy gin-making at The Distillery. Once you've arrived, you'll be greeted by a Tom Collins and your gin instructor, who will take you through the history of the spirit and the processes involved in its creation. Afterwards, you'll be given your own box of botanicals to distil and blend to create your unique recipe, before taking home a full bottle of your own personal gin. End your creative experience with a dinner at the Angel above Portobello. From £120 per person. the-distillery.london
Treat your partner to a date night to remember
This one's for the romantics. An extra day off work is a perfect opportunity to spend some time with your significant other and nothing says romance like a moonlit dinner cruise. Once you step aboard, you'll be greeted with a glass of fizz and the soft notes of music, setting the tone for your opulent evening. Set sail on the Thames and delve into a delectable four-course meal, accompanied by the melodies of a live performer. After dinner, you can dance the night away or simply head to the upper deck with your partner as the Illuminated River project beams works of art onto London's most iconic bridges. From £83 per person. cityexperiences.com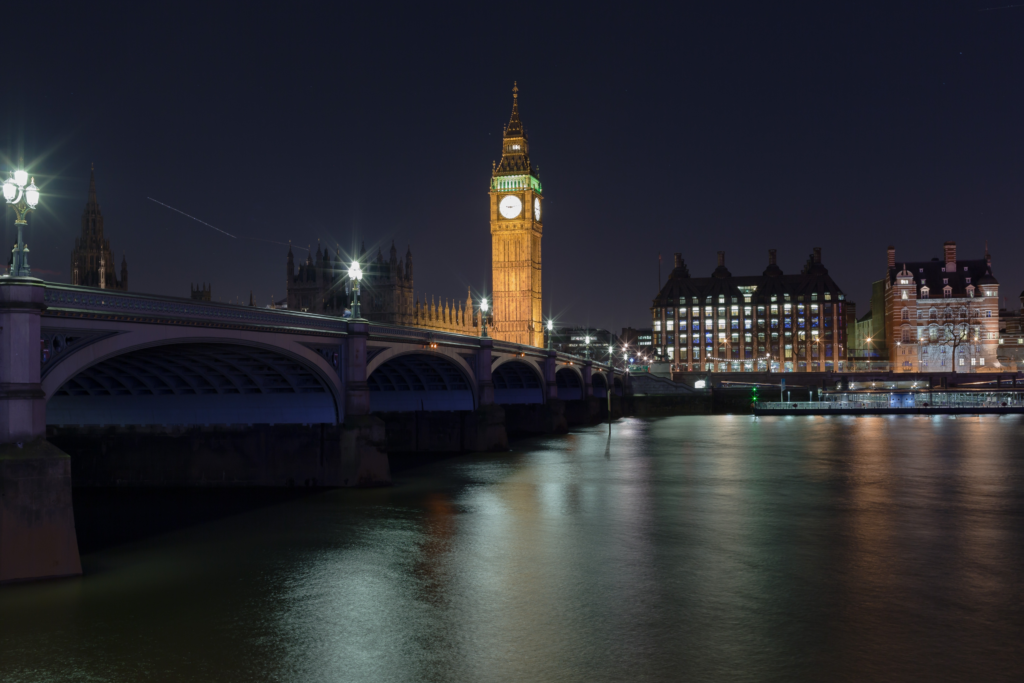 Get the party started with a free-flowing brunch
Most of us don't need an excuse to enjoy a bottomless brunch and we've got a selection of three for you to pick from, all available to book across the Bank Holiday weekend.
Gaucho, Saturday 26 August
Bring some South American spirit to your long weekend with a trip to Gaucho, where you'll be met with a variety of mouthwatering Argentinian bites accompanied by 90 minutes of cocktails, wine, beer and bubbles, with a maximum of eight drinks per guest. Tuck into your Argentinian sausages and empanadas before diving into a hearty brunch burger. £70 per person. gauchorestaurants.com
Drake & Morgan West End Drag Brunch, Sunday 27 August
Hosted by a special guest diva, this brunch from Drake & Morgan is surely the most fabulous in town. Enjoy a two-course brunch and a welcome drink, accompanied by the West End's show-stopping Queens, or level up the experience by upgrading to your choice of bottomless cocktails. From £49.95 per person. drakeandmorgan.co.uk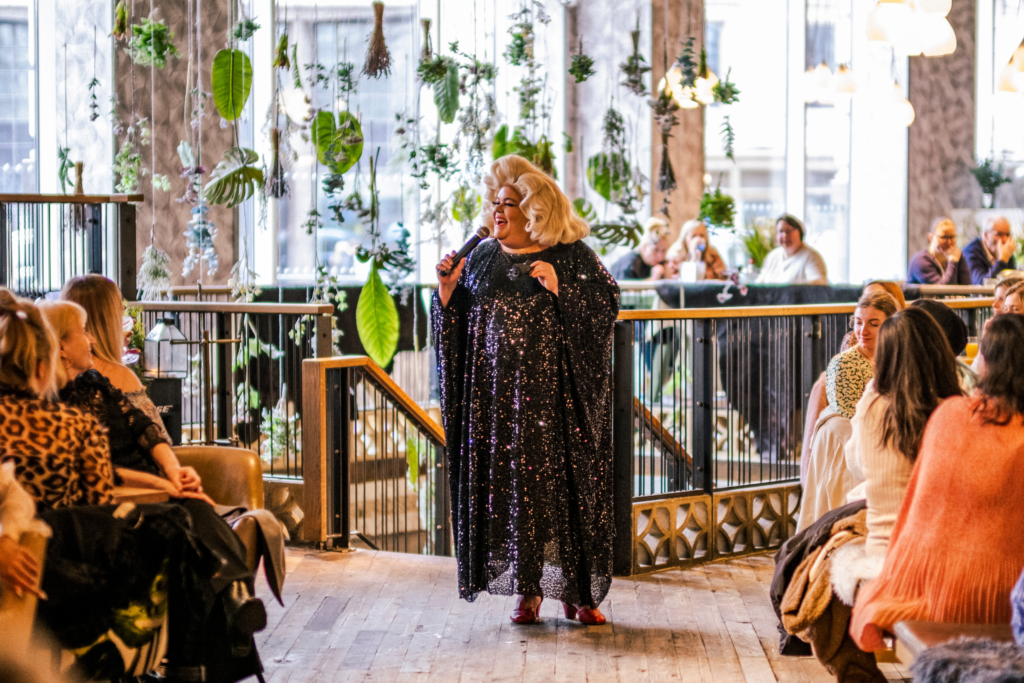 100 Wardour Street Brunchin' in Vegas, Sunday 27 August
Transport yourself to Sin City this bank holiday with a boozy brunch at 100 Wardour Street. Indulge in a range of seriously tasty dishes while you sip on unlimited prosecco and dance the day away to the DJ's R&B tunes. From £30 per person. 100wardourst.com
Enjoy the lap of luxury at the Strand Palace
If you're looking to splurge on yourself this weekend (as you should), the Strand Palace is the place to do so. Located right next to Covent Garden, London's former flower market, the hotel is inviting guests to enjoy their Summer in Bloom experience. Indulge in an afternoon tea in the hotel's tearoom or take an optional walking tour. Your two-night stay will include a buffet breakfast as well as a complimentary Strand Palace Bouquet cocktail. The icing on the cake? Look out for your gift of perfume from Floral Street that'll be awaiting you in your room. It's pricy, but you're worth it! From £599. strandpalacehotel.co.uk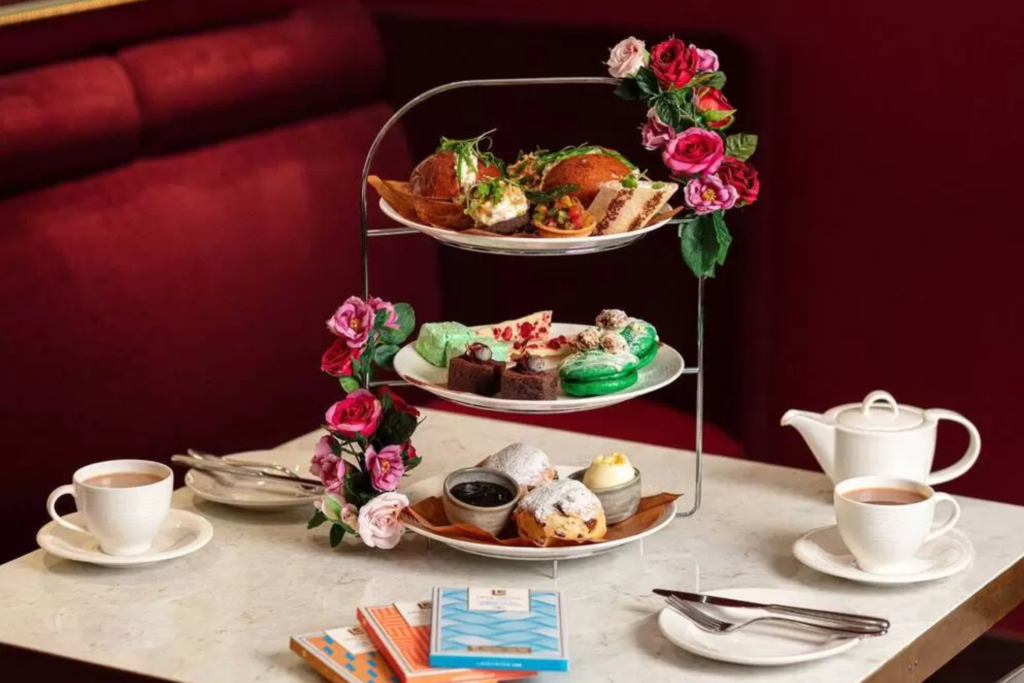 Dine like royalty at The Lanesborough
Inspired by Queen Charlotte: A Bridgerton Story and in partnership with Netflix and Shondaland, The Lanesborough afternoon tea is offering you a limited-edition menu, celebrating the show and its wholesome characters. After you've finished your tea, finger sandwiches and sweet treats, feel free to wonder around the beautiful hotel and admire its contemporary glamour. It's also the perfect spot to kickstart your traipse around London this Bank Holiday. From £75 per person. oetkercollection.com
Enjoy alfresco dining and incredible cocktails in South London
Soak up the last of the summer sun at South London's alfresco drinking and dining location, Peckham Arches. The expansive garden terrace has capacity for up to 300 guests, each of which can enjoy incredible wood-fired pizzas in a vibrant setting. Sample the delicious menu alongside two large cocktail bars, live music and DJ's. And, if you want to make a day of it, head next door for cocktails and socialising at sister venue Skylarking. peckhamarches.com