From sleeping better and soothing anxiety to helping with symptoms of autism, we reveal what weighted blankets can do and the best to buy.
A blanket that promises to help you sleep, destress and soothe anxiety might sound like something from childhood, but weighted blankets promise exactly that, regardless of age.
It may sound like wishful thinking, but weighted blankets have the science of deep touch pressure (DTP) on their side, with benefits going far beyond a good night's sleep. DTP triggers various responses from the body's nervous system, including the release of serotonin (often referred to as the 'happy hormone'), which is necessary for the body to then release melatonin — the sleep hormone.
It can help both adults and children who live with or experience autism, ADHD, restless leg syndrome, cerebral palsy, fibromyalgia, high blood pressure and various symptoms of mental illness.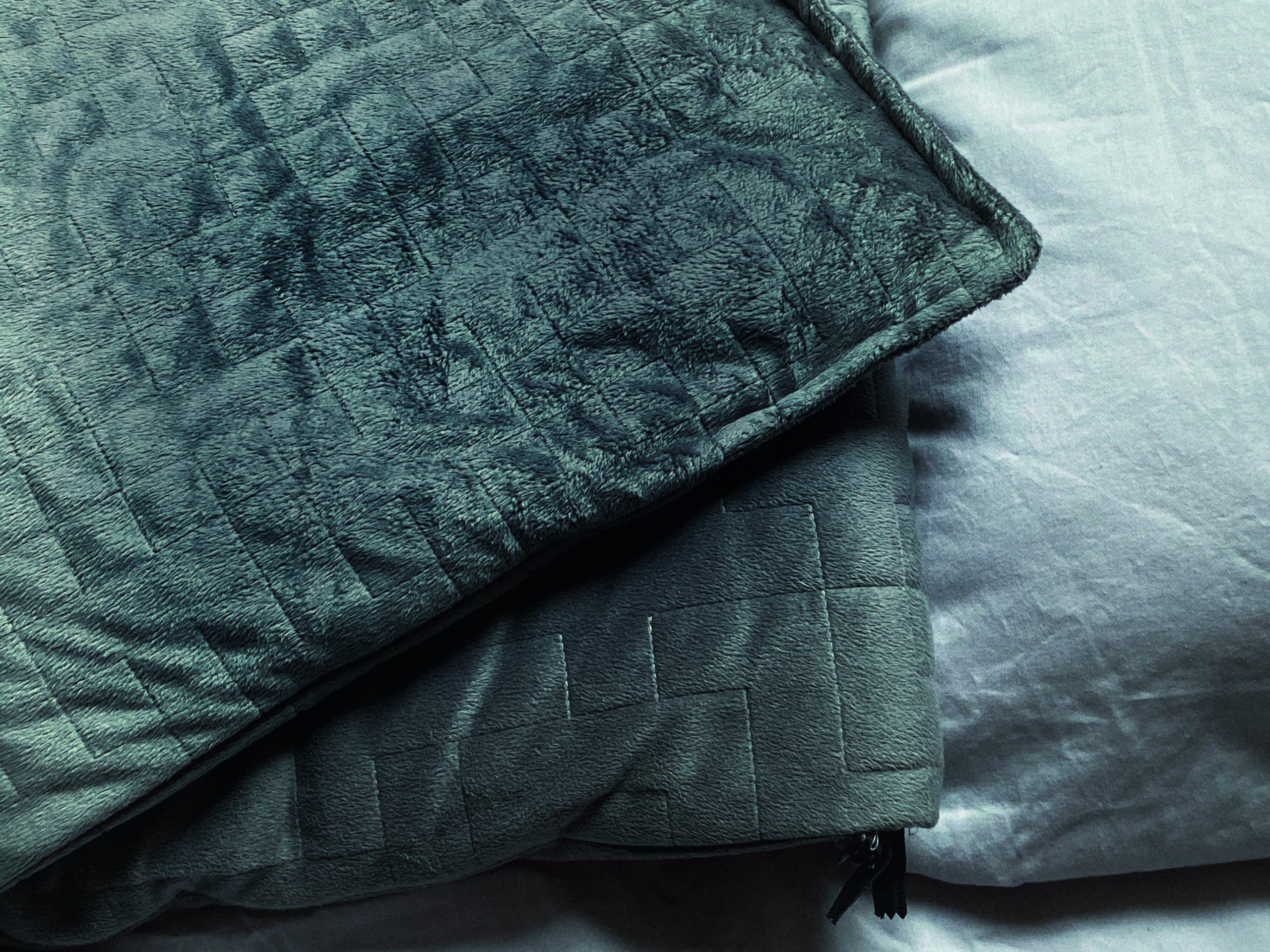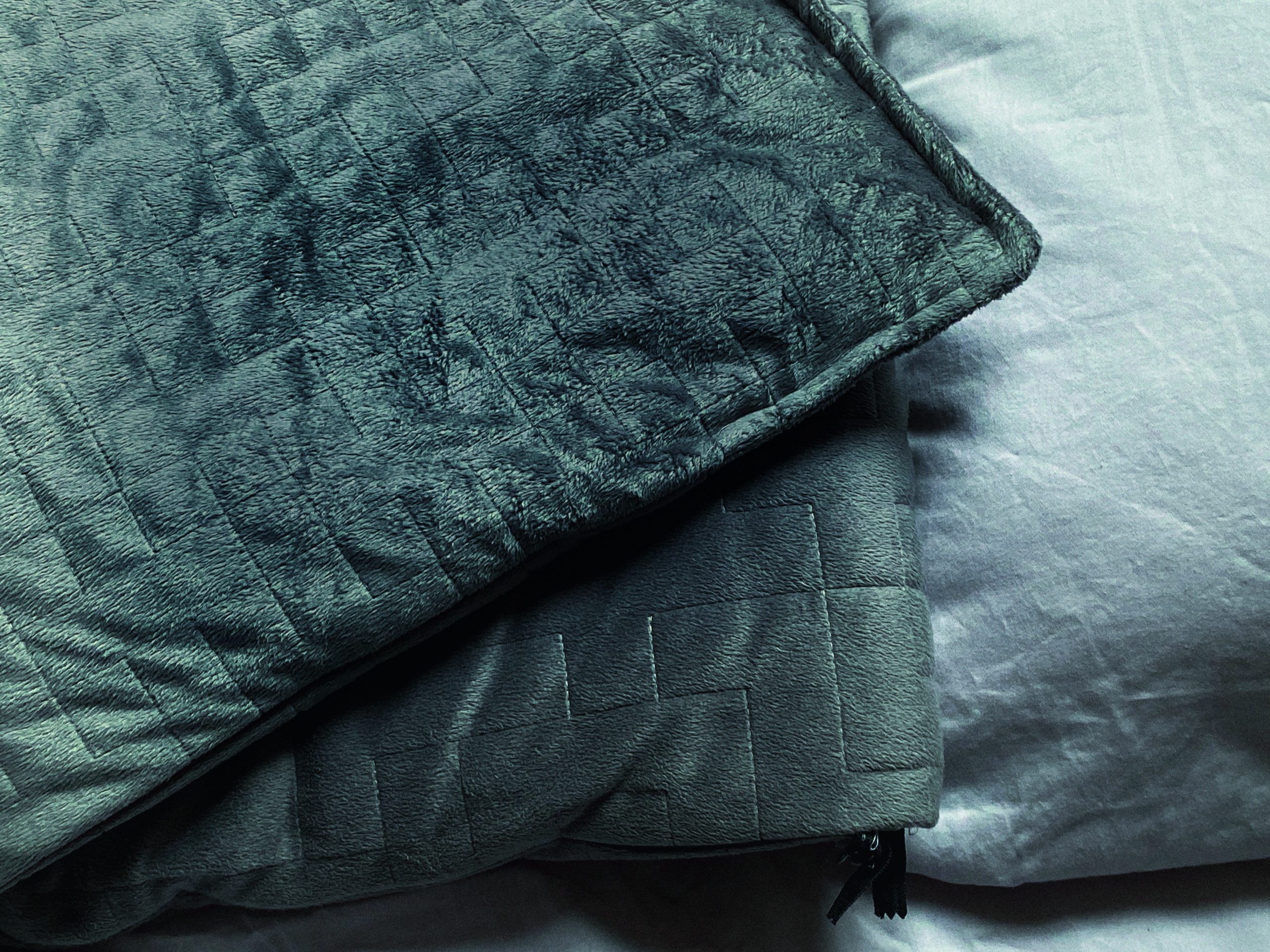 How heavy should a weighted blanket be?
When choosing a blanket, keep in mind that they're intended to be used by just one person — not shared. They should be between 10 and 12% of your body weight (hence why it's not advised that the blanket be shared).
The verdict: Weighted blankets for sleep
I've been a bad sleeper my entire life. I can recall many a sleepless night from my childhood spent listening to the rest of the family go to bed one by one (I'm the youngest) or waking up in the middle of the night and not getting back to sleep for hours.
My mother has often told me that even as a baby I didn't sleep well and stopped napping pretty quickly compared to others my age.
I chose the 7kg blanket, which is more than 10% of my weight but the less-heavy option would have been too light. On delivery, I was shocked at the weight of it but once spread across my body it didn't seem like much at all. It was soothing and has definitely helped; after a few nights I began falling asleep faster, and now I'm surprised to write I want an even heavier blanket.
The verdict: Weighted blanket for autism
Nicki Rodriguez's eight-year-old son Harrison, who suffers from autism as well as sensory processing disorder and global development delay, has been benefiting from a weighted blanket for a while.
"He started off with a weighted blanket to help calm his anxiety, as the pressure makes him feel secure and relaxes him. He uses it for sleep, but more so when he's anxious in the daytime. It didn't take him any time to get used to it — it was effective immediately, the pressure of the weight calms him down."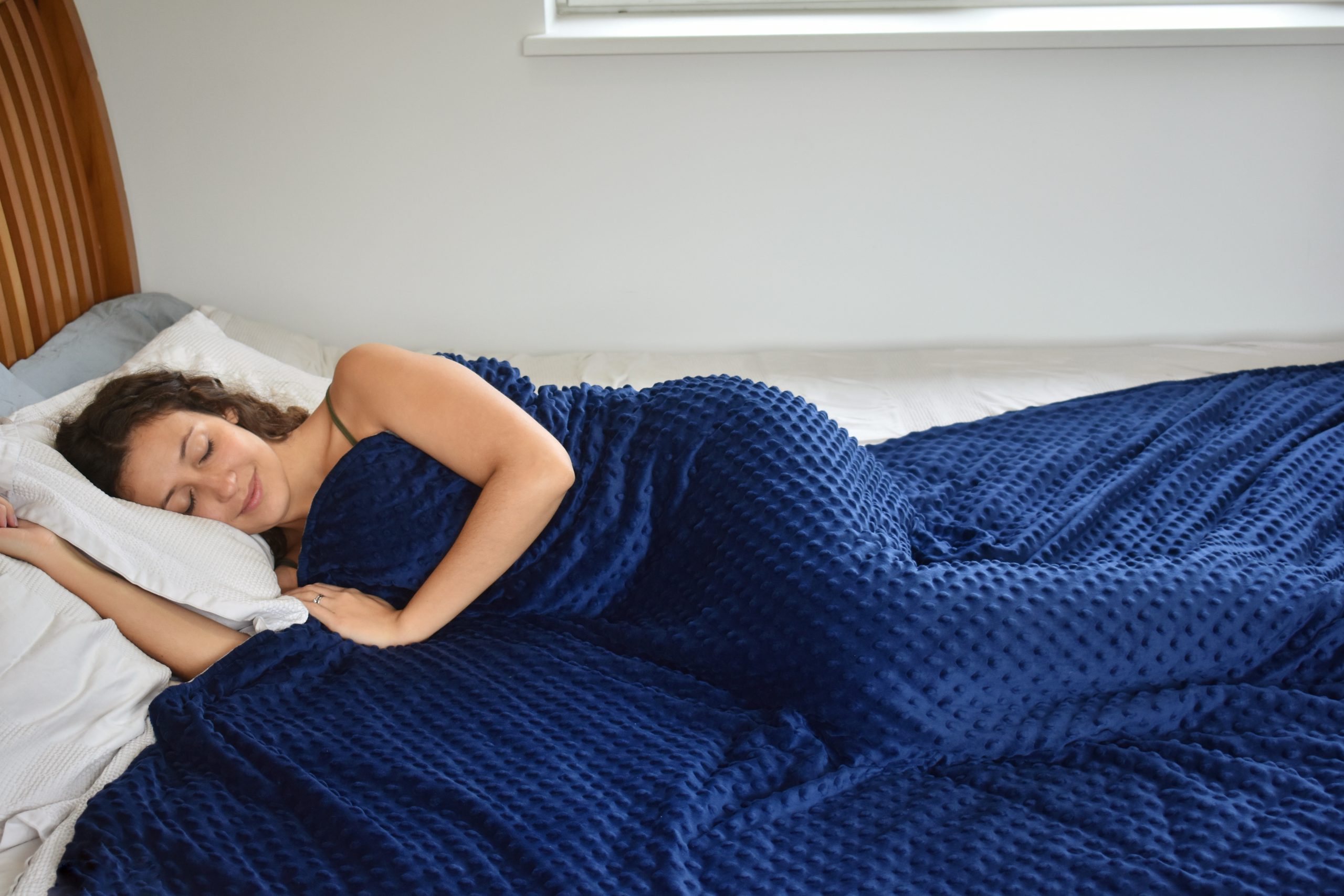 The best weighted blanket
Our vote goes to Tranquillow. A small UK start-up, founded by Owen Aderibigbe at his south London home — where he continues to run the business.
Own tells me: "67% of adults in the UK are suffering from sleep issues. Either they aren't getting enough (less than six hours a night) or they're waking up several times a night. Most people aren't doing anything about it at all. When you consider that, plus the blight of modern life — our phones being glued to our hands, social media, 24-hour news cycle and always being connected — it's not surprising we are more anxious and sleep-deprived as a nation.
"We started Tranquillow because we wanted to contribute answers to these problems. I picture the blankets being used as part of a winding-down exercise: no phones, no TV or laptop screens, you might read fiction or meditate while or just before using it. Then you relax and let the blanket help you drift off to a night of peaceful sleep."
A Tranquillow blanket comes with a reflexology eye mask and ear plugs, and you can find guided meditations on the website for free. Buy it on Amazon.