Get the most out of your seaside break with our list of the county's most irresistible coastal beauty spots
Think of Cornwall and what springs to mind? Foodies might say the native pasty, but for us, it has to be those sublime beaches. Boasting a coastline that runs more than 400 miles long, Cornwall is famed for its coves and bays, which were once used by smugglers and are now a major attraction for tourists.
Whether you're looking for dog-friendly stretches of sand on which to walk your four-legged friends or secluded coves for the ultimate escape, here are five great beaches to explore during your trip to Cornwall (or Kernow, as the locals call it).
Remember, always be mindful of currents and tides, especially on beaches without lifeguards.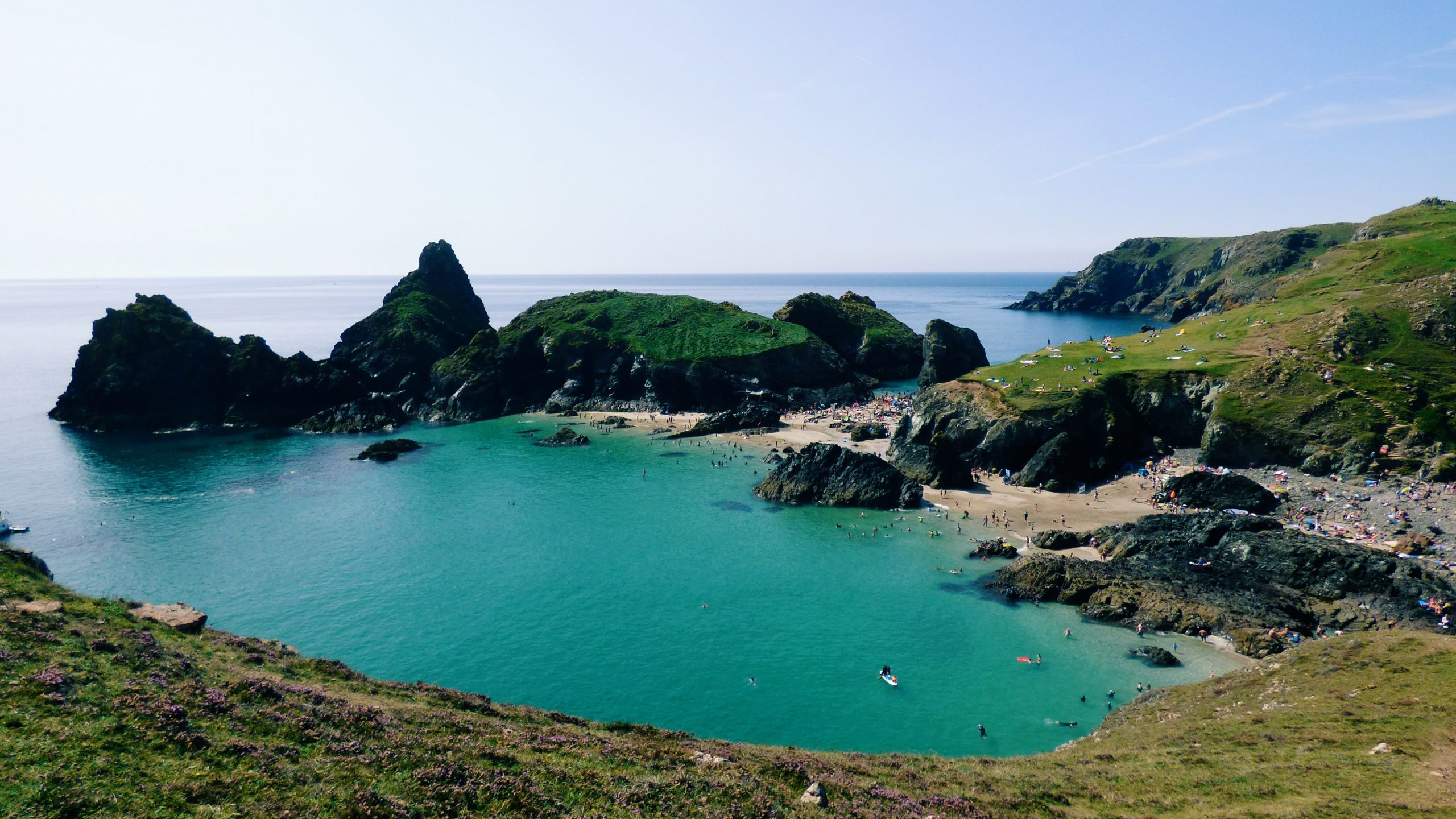 Visit Kynance Cove
For fans of BBC's Poldark — the award-winning historical drama inspired by Winston Graham's novels — visiting some of the series' shooting locations may be high on your bucket list during your visit . One stunning spot is Kynance Cove, which was popular long before it was featured on BBC series. Located near the edge of the Lizard Peninsula in southern Cornwall, this cove is managed by the National Trust and can get extremely busy during the summer months. Locals would advise you visit during the low season (October-March), but if you're prepared to join the wave of other like-minded tourists, it's wise to secure your sunbathing — and parking — spot by 11am at the latest. Its idyllic turquoise waters and golden sandy beaches will remind you of the Mediterranean, and if you're feeling adventurous, there are plenty of caves and islands to explore at low tide. Be warned, however, you could be cut off once the tide turns and this beach doesn't have lifeguards.
Walk to Lantic Bay
If you're willing to make the trek, Lantic Bay offers one of the county's most isolated and stunning beach experiences. Situated a mile east of Polruan, near the popular and quaint fishing town of Fowey in south-east Cornwall, there's a National Trust car park adjacent to the green fields that surround Lantic Bay. Once you're parked, follow the signposts across the fields and down the coast path to the golden beach below. While the route down isn't suitable for those who find steep hills and rocky walkways difficult, the endless blue view that can be enjoyed from the fields above the bay are just as magical. For those who do make it down to the beach, plan to spend a few hours rejuvenating — whether that's sunbathing, swimming or reading — before heading back up the cliff, as you'll need plenty of energy for the steep climb. Pack your sun cream, too, as this bay can get very hot during the summer months. This is another Cornish beach that doesn't have lifeguards, and the mobile signal is patchy at best, so be aware of the strong currents offshore.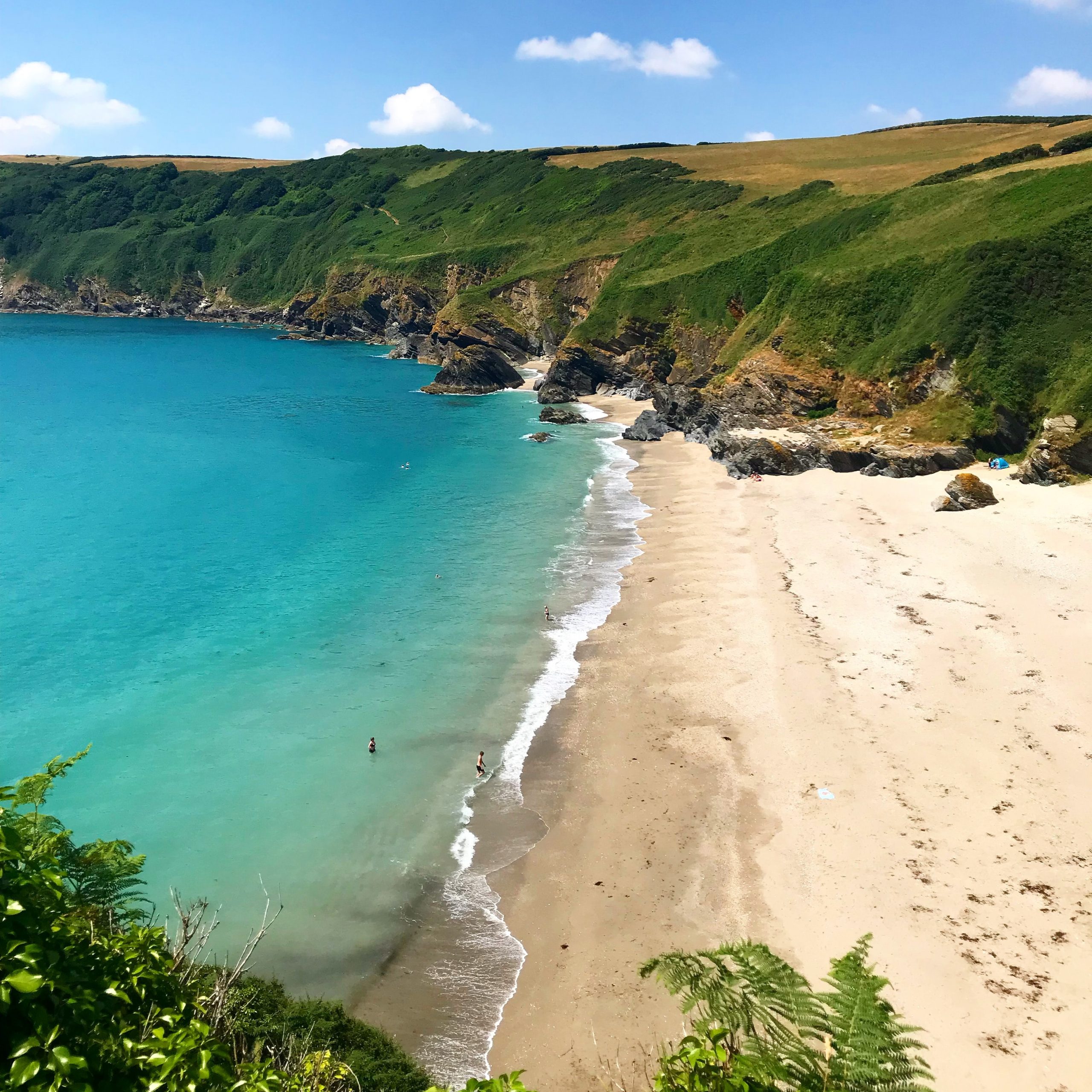 Take your dogs to Whitsand Bay
A dog-friendly beach that stretches for three miles from Rame Head to Portwrinkle, Whitsand Bay is considered one of Cornwall's best-kept secrets. At low tide, children will enjoy discovering marine life such as limpets, crabs and blennies in the rock pools dotted along the beach. The bay is a popular dive site, too, as it's home to HMS Scylla, an ex-naval frigate that sunk in 2004 and has since transitioned into an artificial reef, but if it's surfing you're after, you've come to the right place. The bay's steady swell and big waves create the perfect conditions to catch a barrel or two, so if you're confident on a board, make sure to add this one to your Cornwall itinerary. And while the beach has lifeguards working between May and October, be aware that the bay has a history of harbouring strong currents. Drivers are advised to leave their cars at the private car park at Sharrow Point and Tregonhawke, with parking costing only 90p per hour, and make sure to check the gov.uk site for activity updates at nearby Tregantle Fort; the firing range, when in use, can occasionally shut down access to the beach.
Learn to surf at Harlyn Bay
Dubbed one of the safest beaches in Cornwall, Harlyn Bay on the north coast is a great destination for families with young children. The bay is just west of Padstow and is surrounded by honey-coloured sand dunes and dotted with rockpools filled with an abundance of marine life. The crescent-shaped waters frame a huge stretch of sand, so you don't need to worry about being huddled next to other beachgoers, either. What's more, it's popular with novice surfers who can learn at Harlyn Surf School — one of the best in Cornwall — which teaches students on the beach, with the bay's shape allowing fledgling surfers to ride the waves during all tides. For those who wish to stretch their legs, follow the popular and well-trodden walking routes from the beach to Mother Ivey's Bay and Trevose Head. Harlyn Bay is staffed by lifeguards from May to October half-term.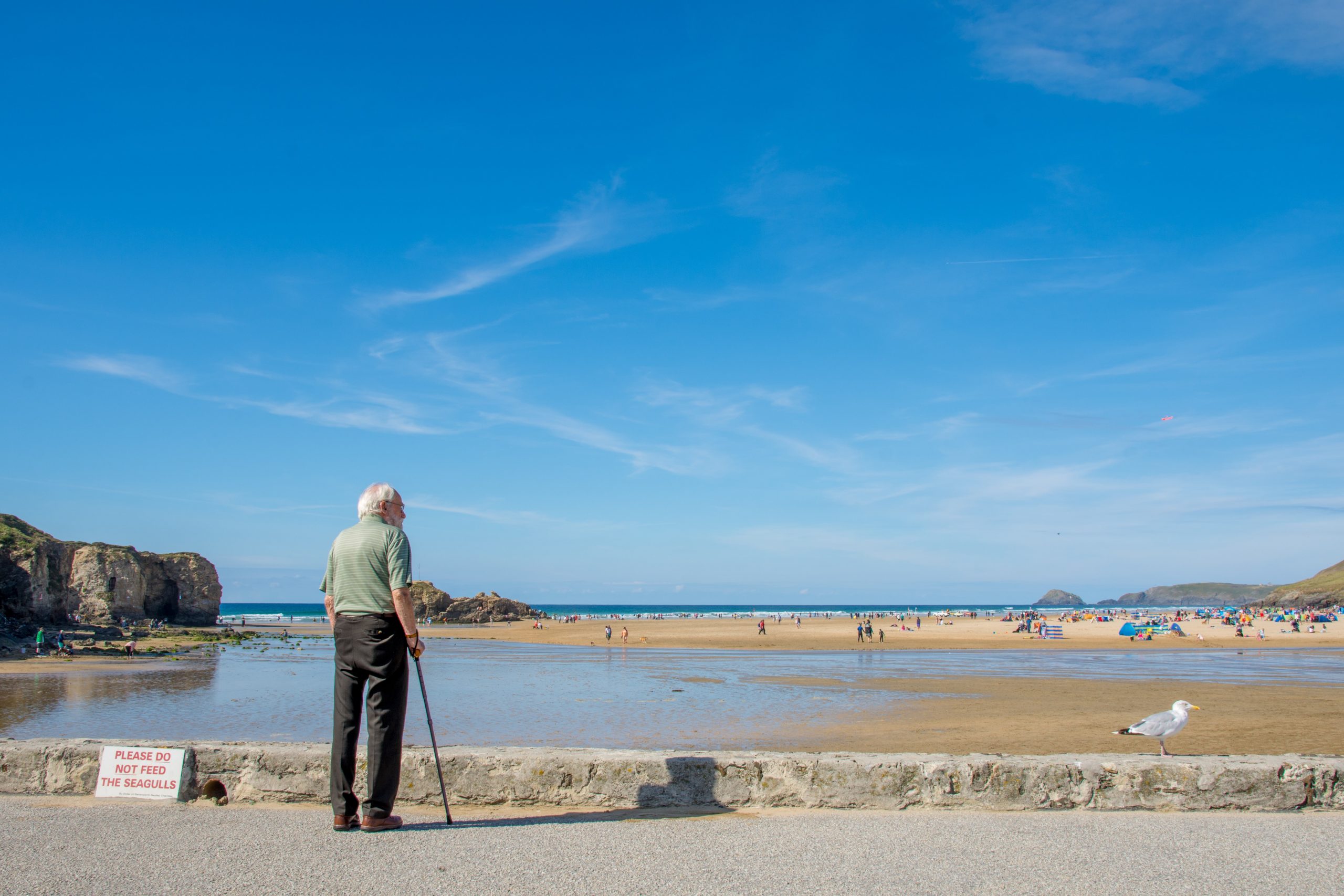 Relax and unwind at Perranporth
An award-winning beach, Perranporth has plenty to offer, from rockpools and sand dunes to snorkelling and surfing. The beach is easily accessible from the village, so you won't have to walk too far from a car park before you can feel the soft sand between your toes. There are also plenty of amenities nearby, including beach bars, restaurants and public toilets. Perranporth beach covers a fair stretch of land and once the tide is out, you can stroll along to the adjacent beach, Ligger Point, which is about two miles away. You might also see horses and their riders trotting along the shoreline in the early summer mornings, so be on the lookout if you arrive at Perranporth bright and early. The sand dunes surrounding the main bay are teeming with wildlife, such as butterflies and lizards, so it's a great spot for enjoying your own slice of a wildlife haven. This beach is dog friendly, but pooches must be kept on leads during the high season of July and August. It's also staffed by lifeguards between May and October, making it ideal for young families throughout summer.