The love of our pets can help tackle everything from anxiety to depression. We find out how they're great for our mental health.
It's a fact: pets are beneficial for our mental health. Research conducted by the PDSA in their 2021 PAW Report found that 87% of pet owners said that owning an animal improved their mental health.
When the nation went into lockdown in March 2020, an estimated 3.2 million pets were purchased by households across the country, with many Brits realising that a four-legged friend would make the prospect of living through a pandemic that bit more bearable. And it's no surprise: pets are synonymous with the comfort, love and companionship that we all craved during the uncertainty of lockdown life.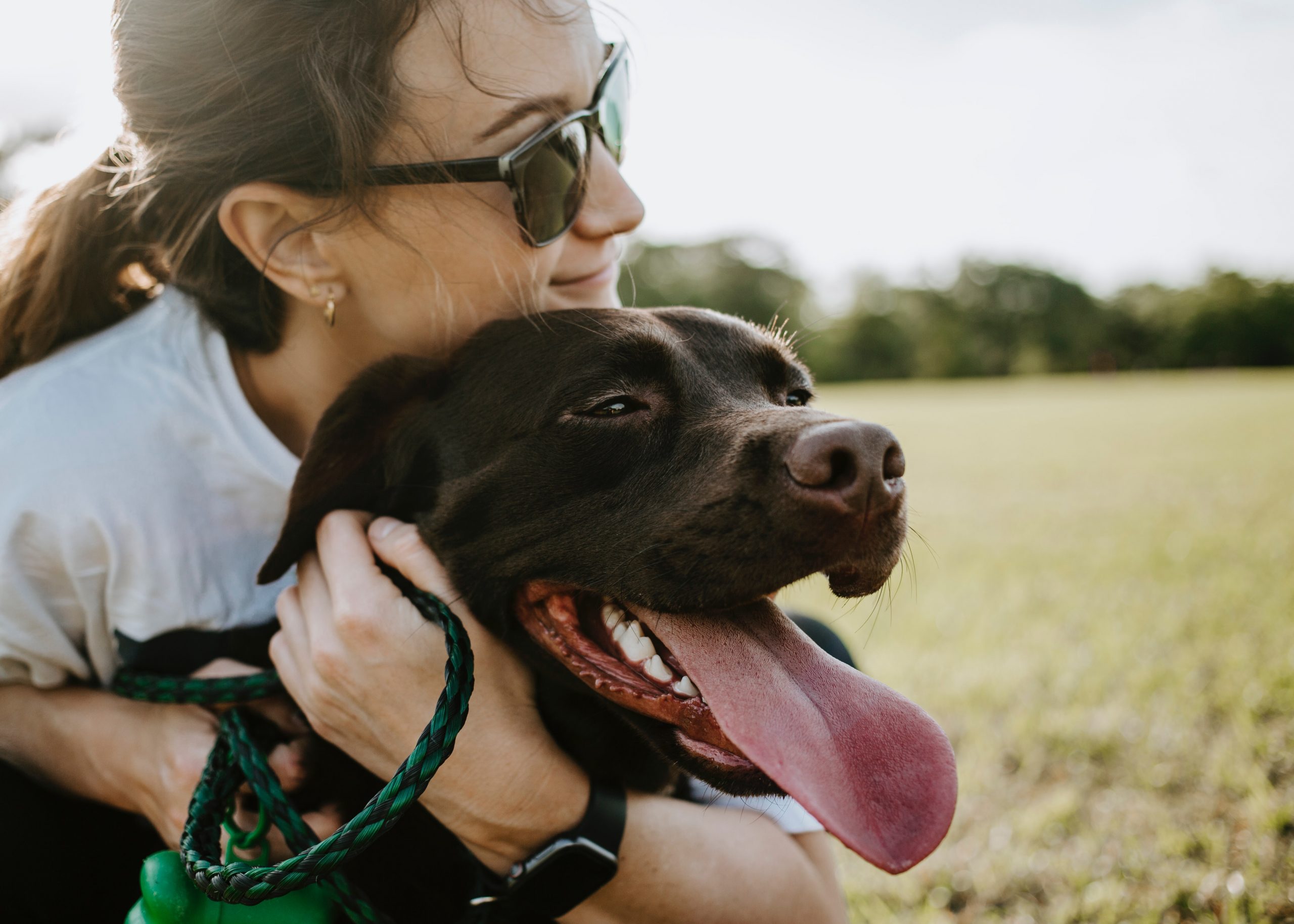 How do pets boost mental health?
Lockdown love affairs aside, what is it, exactly, about our pets that can help to soothe our souls, mellow our moods and banish our blues?
"Caring for a pet can provide a positive focus in life," explains PDSA Vet Nurse, Nina Downing. "This can be particularly important for vulnerable and elderly people, and there's some evidence that pets can help their owners be more resilient in the face of stressful life events, like recovering from a serious illness. They can help motivate and stimulate owners to get up and out while helping them to focus on their pets' needs rather than feeling all-consumed by their own situation."
Studies show that the animals in our lives are a source of mental support that we inadvertently take for granted every day, whether it's the thumping tail-wag of a dog who's delighted to see you or the raspy-tongued licks of a cat that wants to play. In fact, research has shown that having a pet in your life can tackle everything from anxiety and depression to confidence issues and stress.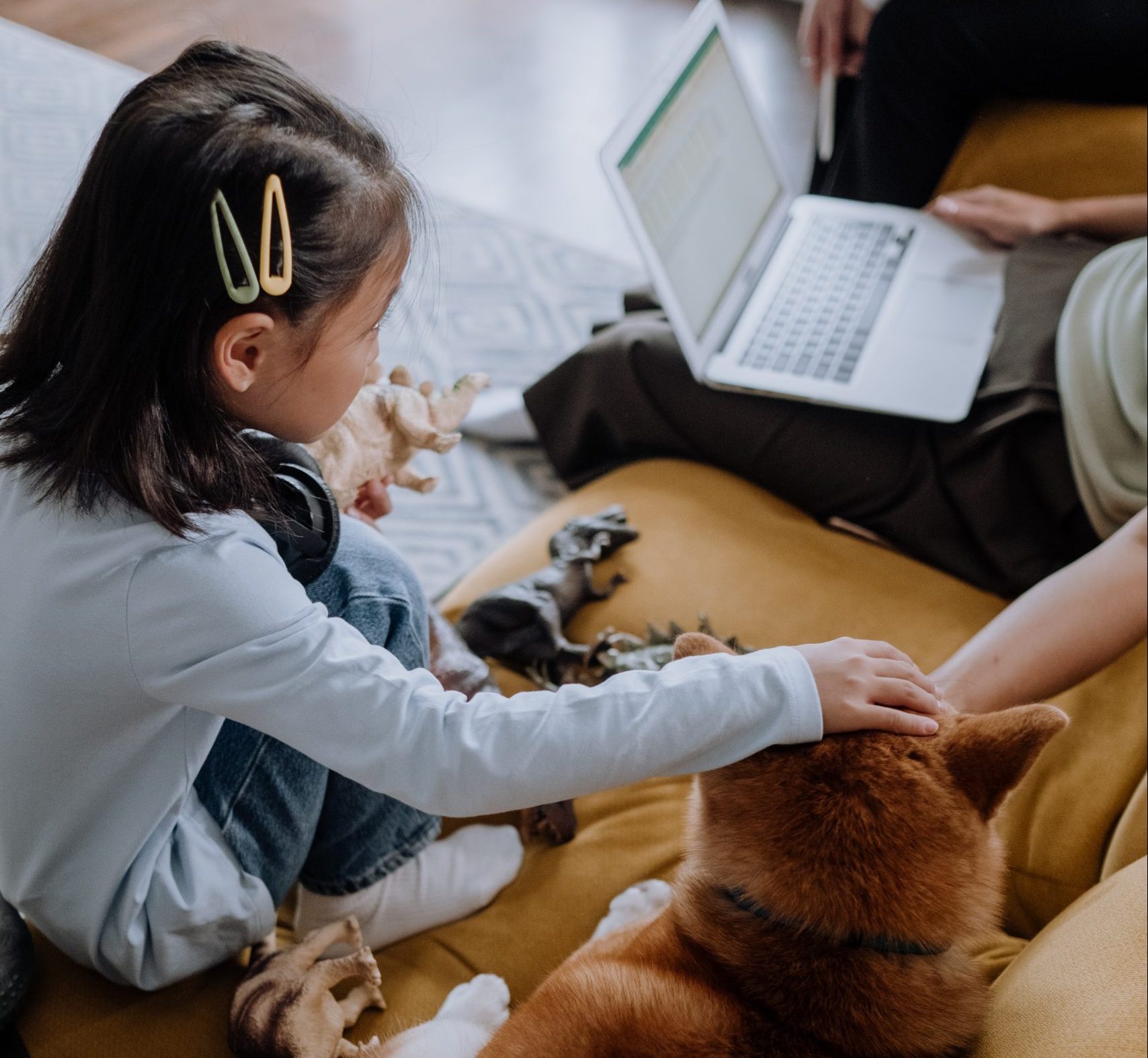 The importance of animal therapy
And it's not just mutts and moggies: watching fish swim, going for a horse ride, or listening to budgies sing can all help us to relax and switch off. Pets that encourage us to step outside are particularly great at improving our mental wellbeing.
"Being active is important for both physical and mental health," says Rosie Weatherly, Information Content Manager at charity Mind. "Activities such as dog walking provide a brilliant alternative to traditional sports and exercise. Some people have told us that playing with their pet or taking their dog for a walk helps them switch off from everyday pressures, clears their heads and relieves stress."
Pets — especially dogs — can also be emotional rocks at times of difficulty, as Amanda Evans, creator of new Sky Kids series, Obki, found when she welcomed Billy the Cocker Spaniel puppy into her life, six years ago.
"Billy was a massive support to me and my mental health after I lost my mother, who had been suffering with dementia, in 2016," she says. "He was also a rock for my mum when she lost my dad, to. He really helped her cope when she struggled with dementia, and gave her such a lift."
Animal therapy charities are also a fantastic option for people who are unable to care for a pet: the likes of Therapy Dogs Nationwide and Pets As Therapy work with organisations across the country to bring thousands of people fuss-free access. These animals help to lift spirits and bring joy to everything from hospital wards and prisons to schools and retirement homes.