We round up the best places to visit while holidaying in this small but mighty country.
Despite being a small country — with a population of less than one million people — this European hotspot has a deep and interesting history, having declared its independence in 2006. It's both culturally and architecturally diverse, drawing influences from neighbouring countries and its history of varying rulers, including Roman, Byzantine, Venetian and Ottoman. The country got its name from the dark mountain forests that cover the land, and dates back to the 15th century.
Here, we round up three of Montenegro's cities and towns to add to your travel bucket list.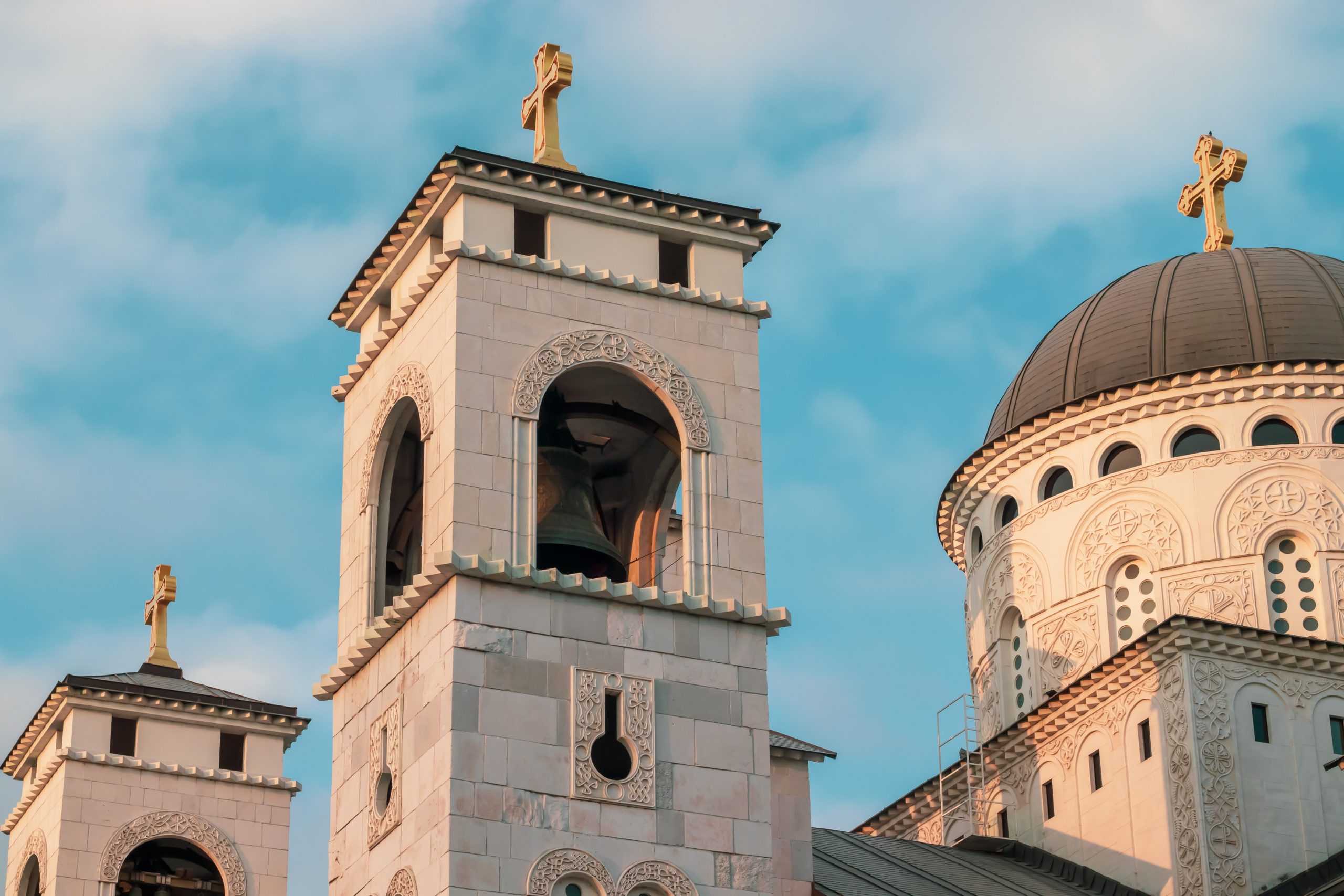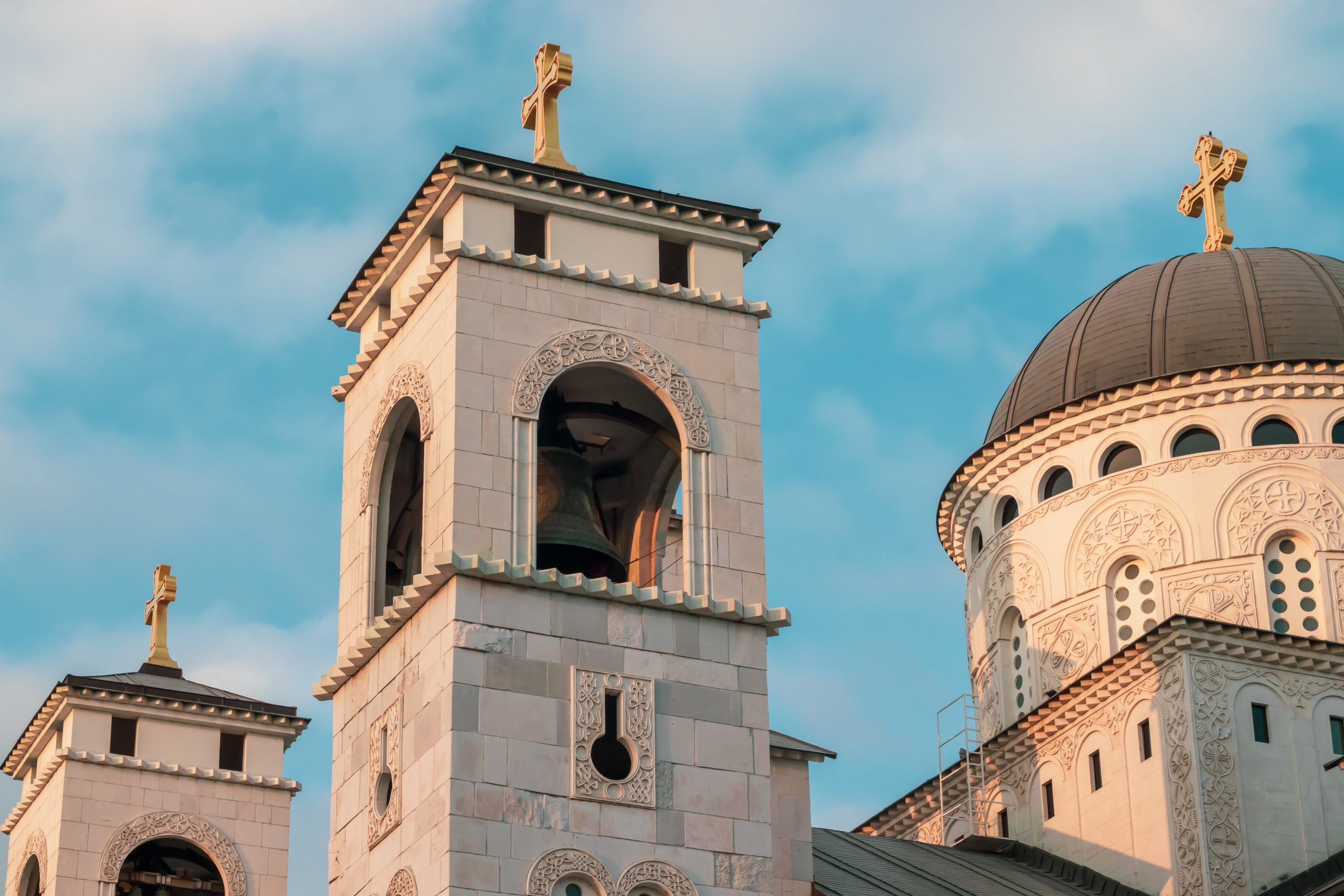 Things to do in Podgorica, Montenegro's capital city
Montenegro's capital is bursting with life and culture. Its turbulent history is deeply embedded into the city's landscape, with the chopping and changing of various regimes giving it an exciting fusion of old and new European architectural styles. The Ribnica and Moraca Rivers run through the city, and scenic Lake Skadar lies just north of the city. To gain a greater appreciation of the city's rich history and artwork, the Center for Contemporary Art of Montenegro is the place to visit. Founded in 1995, the gallery is housed in the castle chapel of the former residence of King Nikola Petrovic in Krusevac. This historical setting is complemented by the gallery's international selection of around 1,500 works of art from 60 countries. The gallery's also part of Podgorica's largest public park; its green surroundings make an ideal afternoon stroll or picnic spot.
Podgorica takes its name from its biggest hill, Gorica, translating as 'under Gorica' and exploring its namesake isn't to be missed. This natural oasis is a recreational delight, offering scenic walking and cycling paths, and is home to a recently opened adventure park. Taking a break from the action, you can visit the Partisan monument dedicated to Second World War fighters, or one of Podgorica's oldest buildings, St George's Church. With so much to explore, Gorica hill still manages to retain its peaceful atmosphere, making it the perfect getaway from the bustle of the city centre.
Said to have the best shopping in all of Montenegro, it's well worth visiting one of Podgorica's major shopping malls. Delta City Mall is the largest, covering a total floor area of almost 12 acres. This modern shopping centre offers the newest collections from major brands.
Eat in the Ottoman-era neighbourhood of Stara Varos, traditional Balkan restaurant, Pod Volat, is a locals' favourite — and any meat-lover's dream. There, vistors can enjoy delectable local specialties at affordable prices. Located next to the centuries-old Clock Tower, one of the few Ottoman landmarks that survived the Second World War, Pod Volat is the perfect place to immerse yourself in Podgorica's rich history and culture.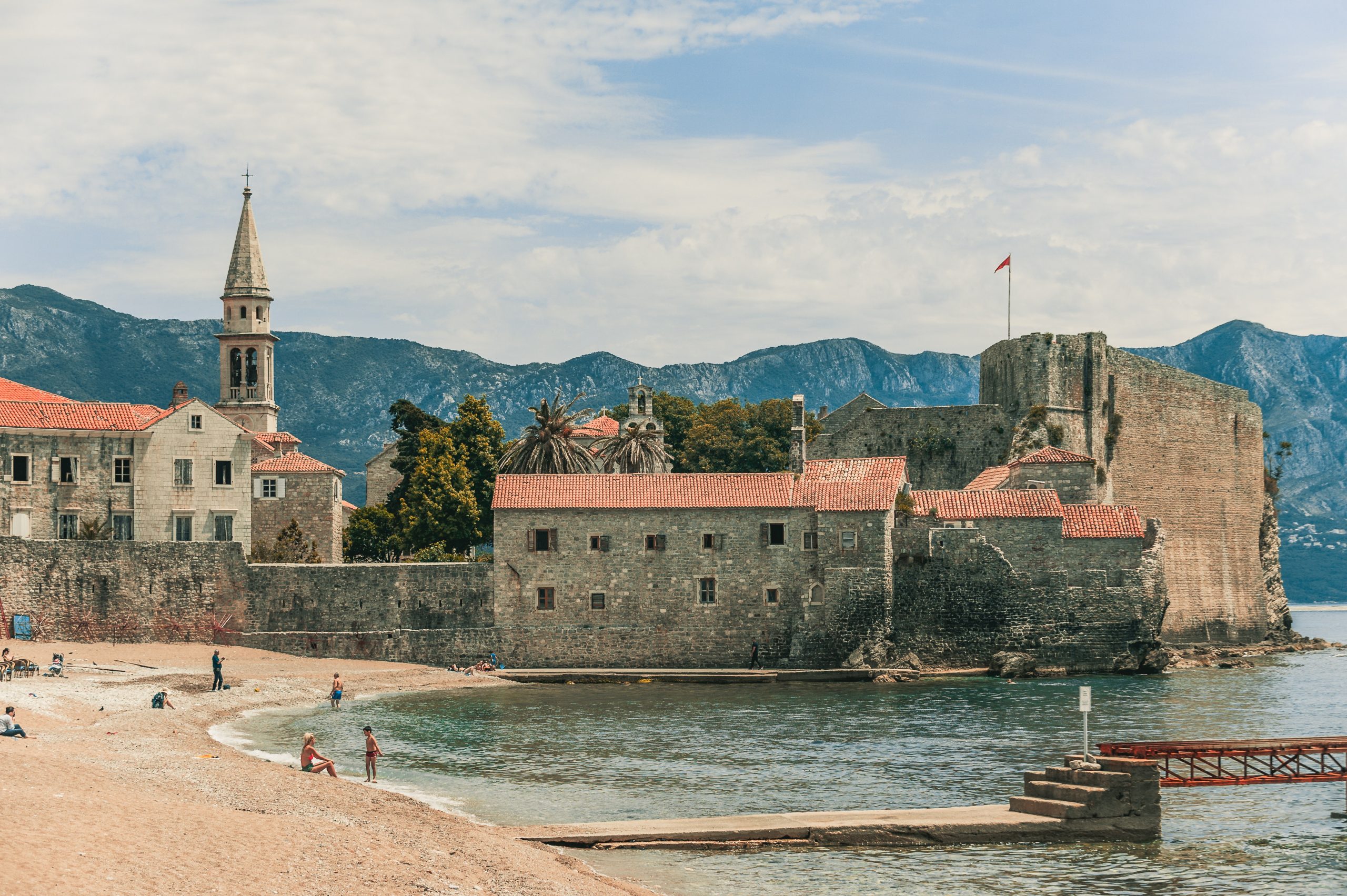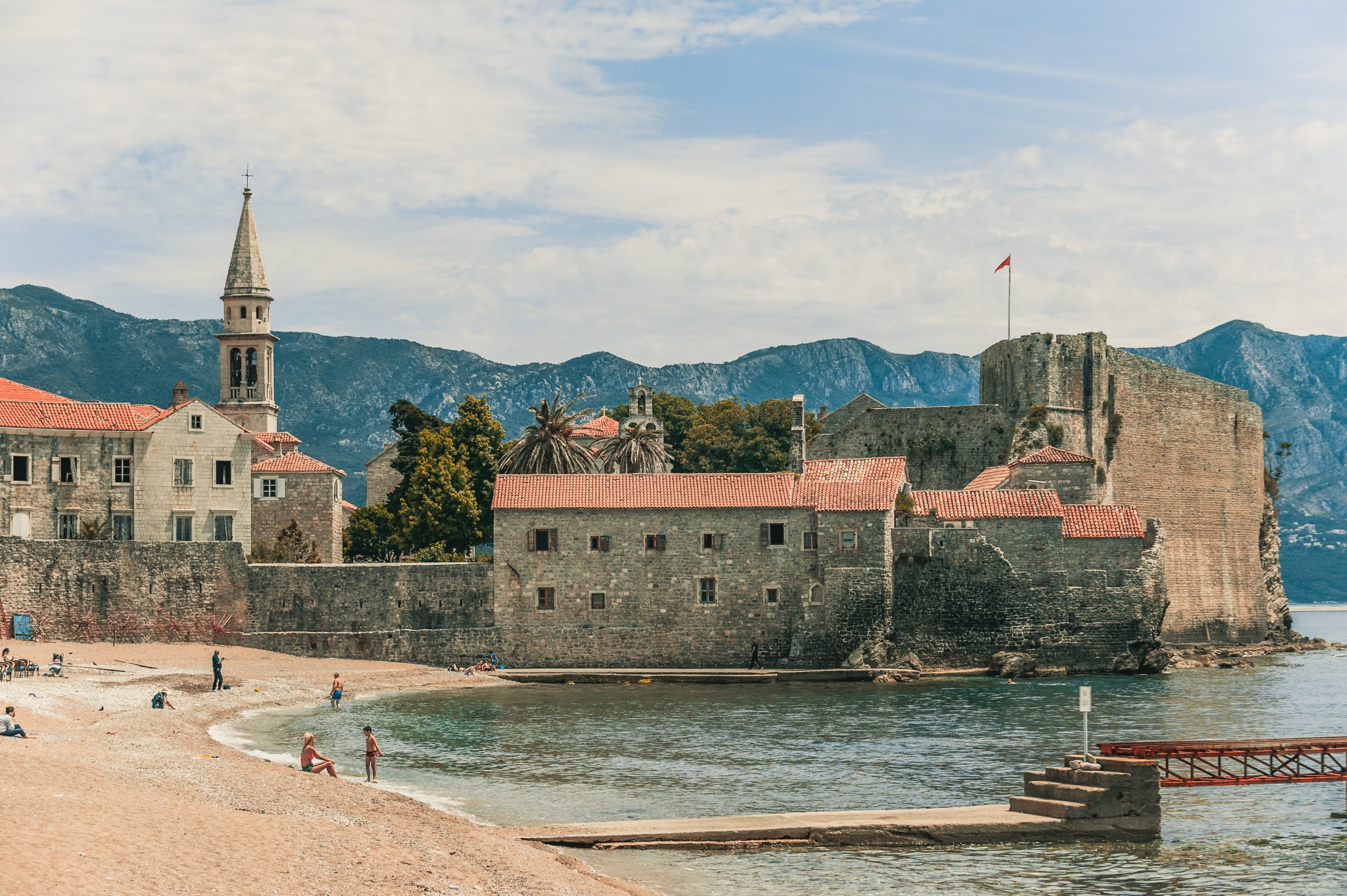 Things to do in the seaside town of Budva
Situated on the Montenegrin Coast overlooking the Adriatic Sea is the beautiful town of Budva. Its Stari Grad (Old Town) is surrounded by a 15th-century citadel. The medieval town is at the heart of the 22-mile-long Budva Riviera from Trsteno to Buljarica. Budva has narrow, cobbled streets, many churches, great seafood and beautiful sandy beaches, and appeals to all types of traveller from budget to luxury. The marina houses luxury yachts and is great for people-spotting.
Legend has it that Budva was founded more than 2,500 years ago by King Cadmus, king of ancient Thebes, and Queen Harmonia, the Greek goddess of harmony. Since then, it's been ruled by many nations: most notably the Greeks starting from the 4BC, the Romans from 2AD and the Venetian Republic from the 15th century. After Italian occupation during the Second World War, it became part of Yugoslavia and achieved independence in 2006. The Greeks and Romans left the Necropolis and Roman and Hellenistic artefacts (on display in Budva Museum). The Romans also left mosaics, churches and remains of baths, while the Venetians built the fortress walls that protect the city. Budva Museum showcases the town's long history including the complicated founding legend by the mythical Cadmus and Harmonia. The Maritime Museum has model ships, maps and a library inside the citadel. Sveti Ivan (Saint John) is the oldest church, dating back to the 9th century. It has a colourful mosaic inside and its spire can be seen throughout the town. The Orthodox Church of the Holy Trinity, built in 1804, has three bells and an elaborate interior, and 9th-century Santa Maria in Puntanow hosts concerts.
The Budva Riviera has sandy and pebble beaches. Budva Town beach is a perfect place to watch the sunset with a drink, while nearby pebble beaches Mogren I and II and Blue Flag status Jaz Beach are popular with families. A mile away is Becici Beach, where visitors can pay a fee to spend the day. For secluded bathing try the small island of Sveti Nikola, reached by taxi boat. Just east of Budva is the island of Sveti Stefan, home to the exclusive Aman Sveti Stefan hotel, which has exotic gardens, two private beaches — King's and Queen's — plus a small, public, curving, pink -and beach.
Cuisine in Budva revolves around the fresh catch of the day offered in small konoba (taverns). Open-air Tri Ribara (three fishermen) is the place to try grilled swordfish and tuna fillets. Upscale Porat is top for sea views, and does excellent prawn dishes and lamb dishes. Family run L&M has economical, hearty traditional fare. Casper Bar is a lovely spot to sip coffee in an ancient courtyard. Be sure to sample vranac, the local wine, or rakija, strong distilled fruit spirit, during your trip.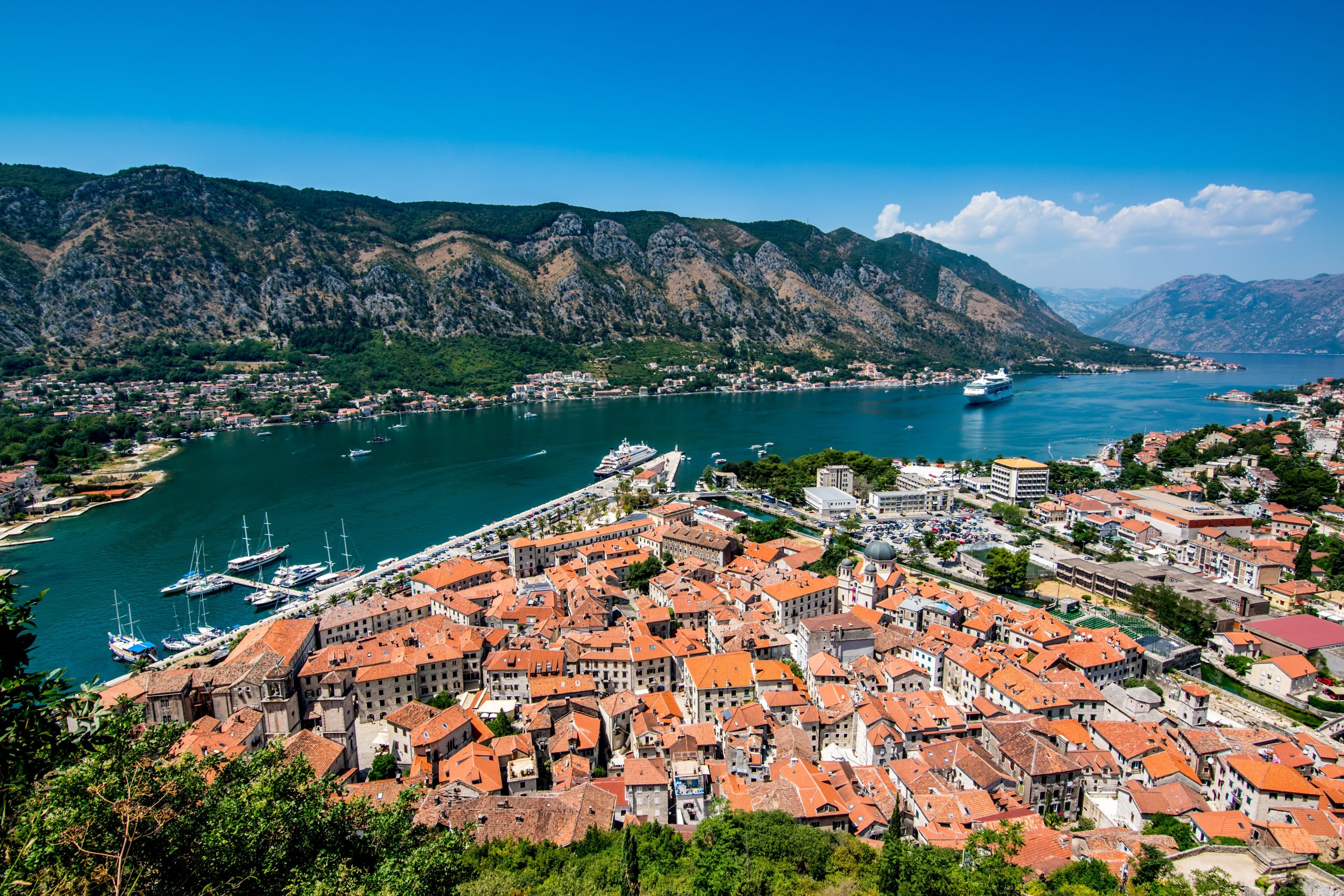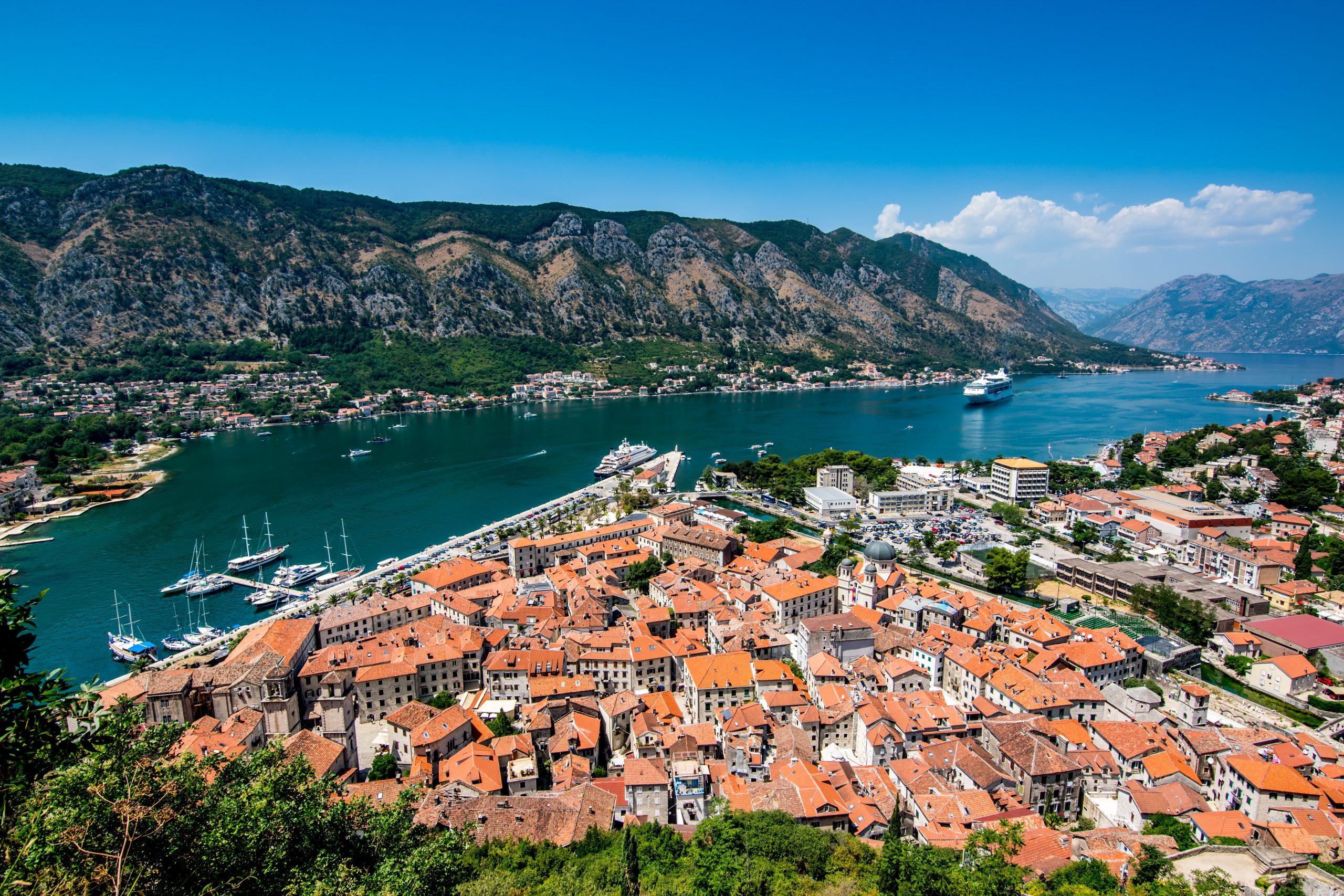 Explore Montenegro's manmade island of Kotor
Venture out to Our Lady of the Rocks, a man-made island that's home to a tiny church built some 300 years ago. The walls are made up of silver plates from returning sailors, each telling a different tale of life out at sea. The island itself was built when sailors found an underwater rock with a picture of the Virgin Mary on it. After that, sailors continued to place rocks in the same spot to commemorate a successful voyage until the island finally emerged.San Giovanni Castle is part of Kotor's ancient network of forts, citadels and towers, all built to protect the town as far back as 532AD. The castle, which is accessible via a set of 1,350 stone steps, is the highest landmark in Kotor and offers stunning views of the bay and surrounding mountains. If the steps don't appeal, opt for the Austro-Hungarian route — it's an old track that takes a more rural route, created for those traveling with horse and cart. Despite having suffered two devastating earthquakes and a fire, the Cathedral of St Tryphon still stands as an immaculate landmark. Complete with two giant bell towers that loom over neighbouring rooftops, it's impossible to miss. Inside, find a large collection of religious artworks, including a giant mysterious wooden crucifix, as well as gold and silver artefacts that supposedly belonged to St Tryphon himself.
Kotor is a guaranteed hit for cat lovers, with loads of furry felines lazing in the sun in every direction. The town has taken things one step further by opening its own cat museum. Browse historic collections of stamps, coins and postcards that are all cat themed, including a vast collection of pre-First World War cat memorabilia. A portion of the entrance fee is used to feed the town's stray cats.