We take a look at some of the top food and drink trends set to hit the capital this year — from restaurant delivery boxes for DIY fine dining to canned cocktails and drinks deliveries.
After a year with little more than raiding the fridge to get excited about, food has taken centre stage in many of our lives. But which food and drink trends will stick as the world opens up again? From restaurant deliveries for dinner parties and bicycle couriers taking wine around London to the best chef collaborations, here's what London's industry insiders believe will be summer's big hitters.
1. Restaurant fine dining via home delivery
We've honed our cooking skills, refreshed our interiors, stocked our home bars and are now itching to entertain. But that doesn't mean slaving over the stove — restaurant meal kits are all the rage. Appetites for home-cooking and dining delivery services like Big Night, which specialises in restaurant-quality meals at home, are high. Co-founder Pavel Baskakov says: "Our research and first-hand experience show behaviours are changing — convenience is a priority. Also, restaurants are keen to offer more to their customers and generate business that doesn't rely on costly bricks-and-mortar venues."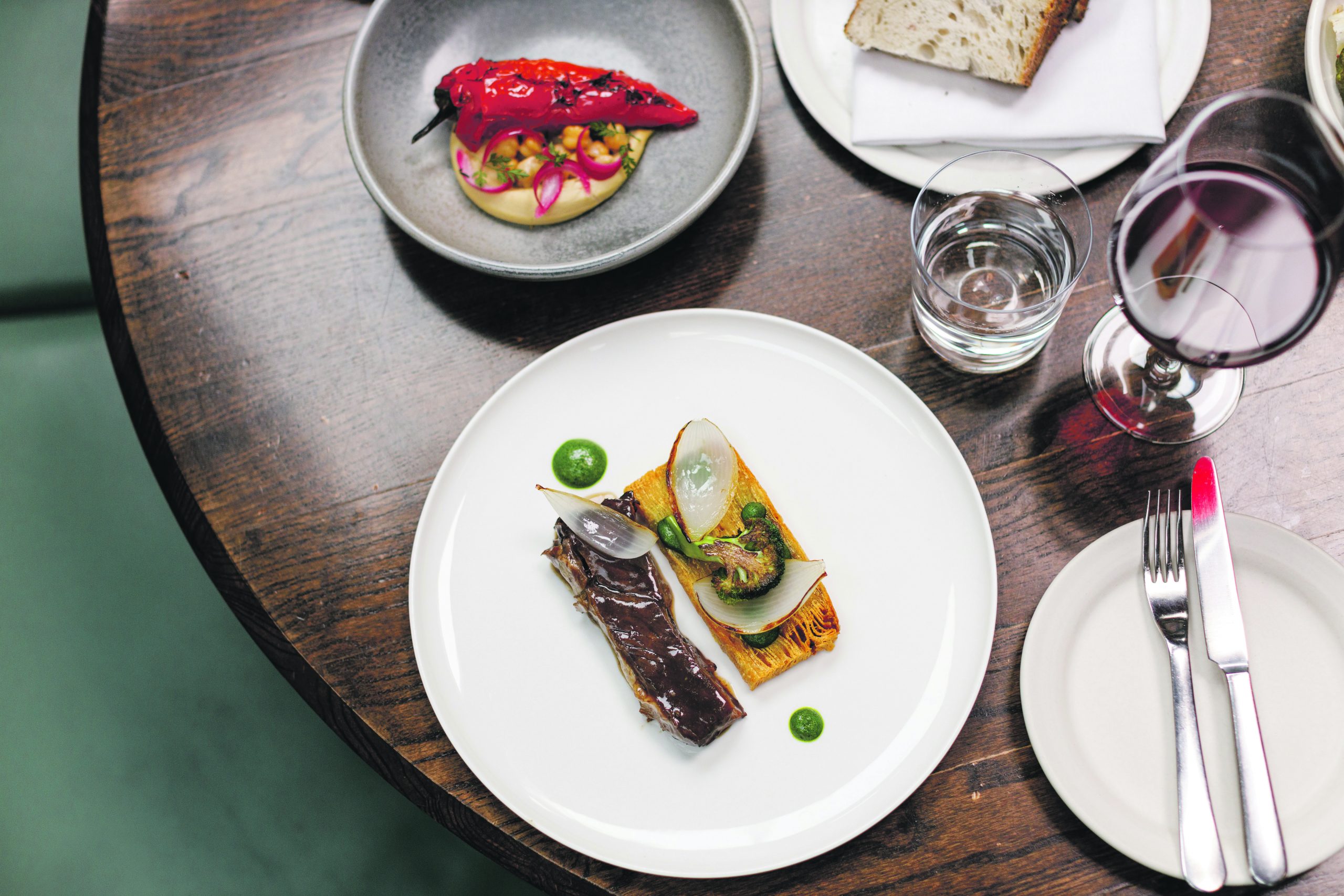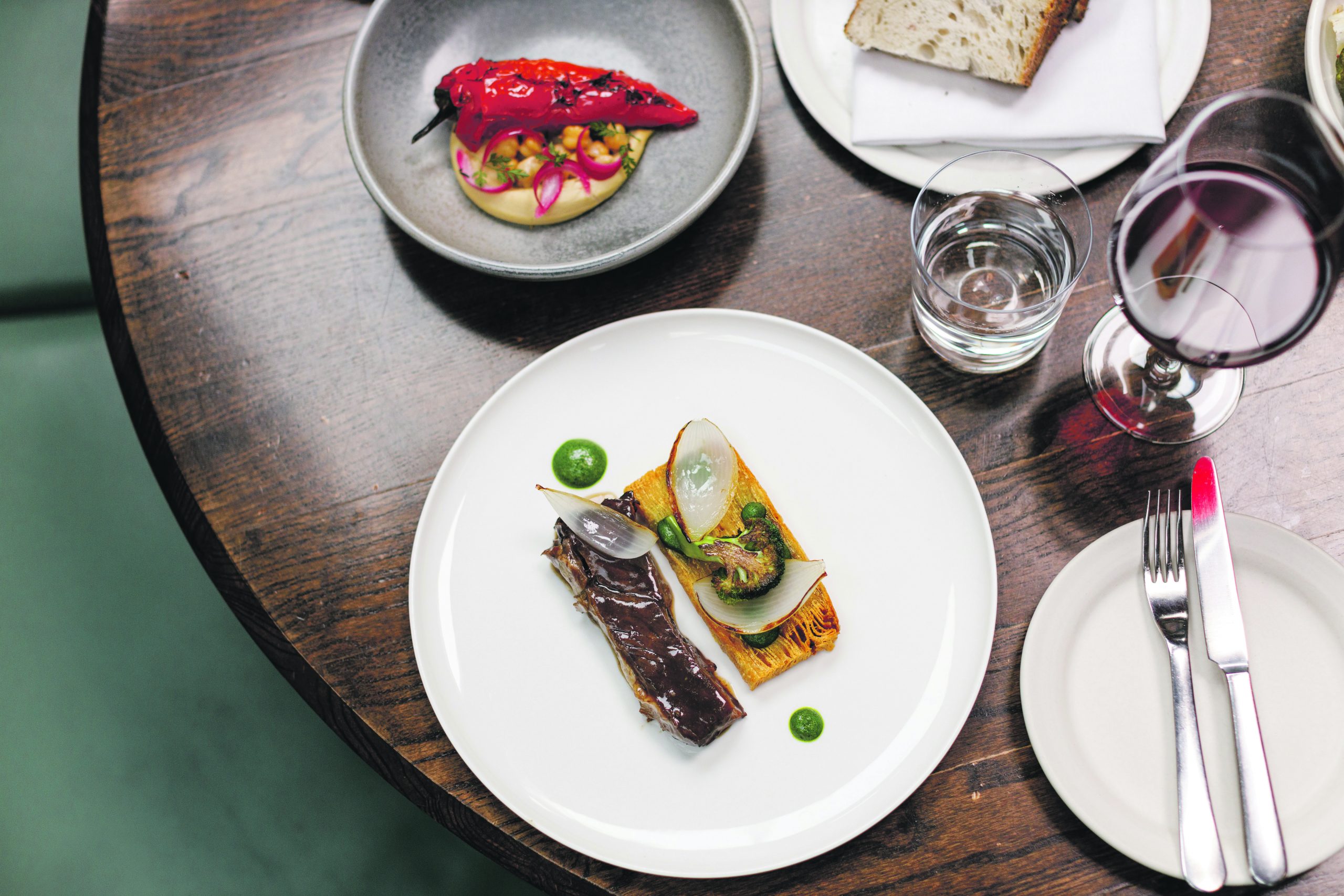 2. Alcohol delivery across London
Brits have always viewed the merest hint of sunshine as an unmissable opportunity to eat outside, but during the pandemic we've become experts at it. Restaurants have spilled onto pavements, back gardens have been spruced up and you can now get supplies delivered to just about anywhere. Brodie Meah of wine bar Top Cuvée, in Highbury, has built a small army of bicycle couriers to cater for growing demand: "Last summer, we made about 50 'park drops' every weekend. This year we're expecting even more."
Similarly, Gorillas, an app that launched earlier this year, promises to deliver food and drink from local shops in less than 10 minutes. Arriving on bikes to be carbon neutral, the app also promises minimal plastic or, where possible, none at all.
3. Pre-mixed cocktails in cans
Formerly reserved for train journeys, pre-mixed cocktails are having a glow up. From the pocket negroni to the hard seltzer, they're now stocked everywhere from specialist delis to corner shops. "People are increasingly conscientious. They're switching to natural wine, craft beer, and now they're looking for quality canned cocktails", says Ali Kurshat Altinsoy, whose Danish company Empirical is setting the bar with minimalist branding and maximalist potency. With just three to choose from — Can 01, 02 and 03 — you won't find classic cocktails but its own mixes. Looking for something a little more familiar? Try a Negroni from Porters, a hard seltzer from fountain, canned wine from Nice, get the classics (espresso martini, margarita, passion daiquiri) delivered in flat bottles from Letterbox Cocktails, or bulk buy pre-mixed cocktails in big bottles from Borough Box.
4. The eat local movement
Watching the pandemic devastate small businesses, combined with a reluctance to venture beyond walking distance of our homes, has inspired a fierce new loyalty for the local high street, and while chains are struggling, many independents are thriving. "We opened 10 years ago and we've never been busier," says Mitshel Ibrahim, chef-owner of Ombra, an Italian restaurant in Hackney. "In the first lockdown, we used our suppliers to help locals get hold of things that were sold out everywhere else and they've stuck with us since."
5. Top London chefs collaborate
With competition fierce, restaurants have been getting creative. Though chef-friends teaming up on special menus is nothing new, the pandemic has ramped things up a notch, says Molly Hutchinson, director of culinary talent agency Miam. "Chefs have realised that by collaborating with friends outside the UK, they can give customers some culinary escapism while nobody can travel."