It's time to swap your summer pinks and crimson lips for shades of chocolate brown and berry reds, because it is autumn after all.
Brown and burgundy lipstick for autumn may not be ground-breaking, but it is trending. From TikTok's cherry cola and villain lip looks to the return of 90s beauty, makeup stands and social media are awash with deep berry shades – and we're not mad about it.
For a 90s vibe, go for a lip liner drastically darker and keep it a clean, contrasting line. As for the TikTok trends, blend a brown liner into a deep red lipstick for the cherry cola affect, or blend a black into bright red for the so-called villain lips.
For a classic autumnal lip, we've got chocolate browns and wine reds to make a statement with. We recommend opting for a lip liner one or two shades darker for a plumping effect.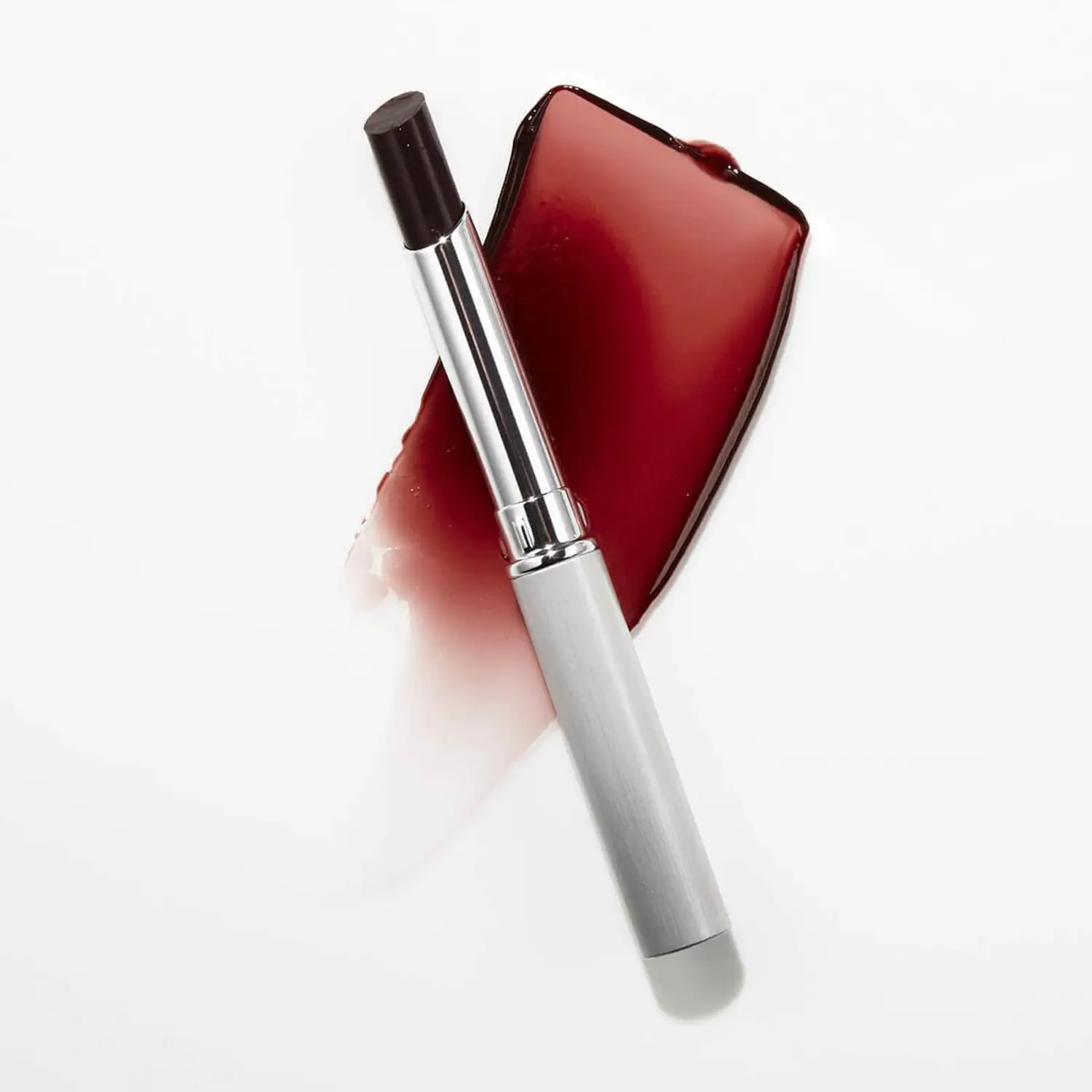 Clinique Almost Lipstick in shade Black Honey
The most famous of them all, when the leaves start to fall — you'll find Clinique's Black Honey all over social media. Titled 'Almost Lipstick' because it's more of a lip balm, making it perfect for keeping dry and chapped lips at bay while also rocking an autumnal look.  Clinique Almost Lipstick at LookFantastic, £24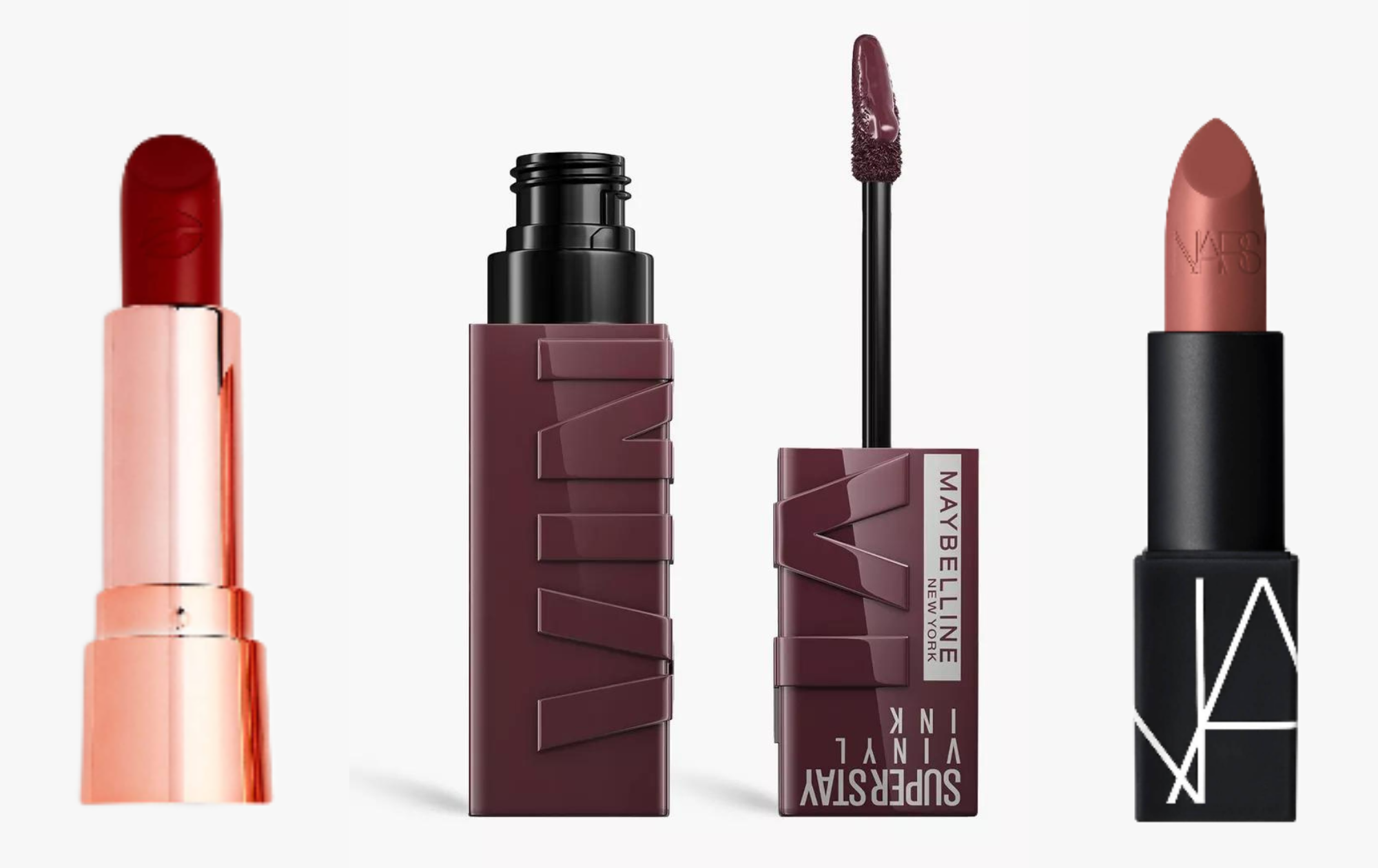 Makeup Revolution Satin Kiss Lipstick in shade Ruby
If a classic red is your vibe, give it a little depth with this one — which also happens to be the perfect shade for cherry cola enthusiasts. A creamy formula that won't dry out lips, it offers a velvety sheen finish. Makeup Revolution Satin Kiss Lipstick at LookFantastic, £5
Maybelline SuperStay Vinyl Ink Long Lasting Liquid Lipstick in shade Fearless
This one has a gorgeous wet-look finish that somehow stays put all day long – for up to 16 hours in fact – with vitamin E to keep lips nourished while you wear it. If berry shades aren't quite cutting it, this deep purple hue is probably what you're looking for. We also love Witty (a soft pruple/brown) and Lippy (a slightly muted red). Maybelline SuperStay Vinyl Ink Long Lasting Liquid Lipstick at Debenhams, £11.99
NARS Must-Have Mattes Lipstick in shade Pigalle
This year saw the return of matte makeup, even though I'm not sure anybody asked for it. If you were happy about it, or if you simply prefer a matte lip, then this one from NARS certainly is a must-have. A soft brown with an ever so slight tinge of burnt orange, this one is perfect for lovers of a pumpkin spiced latte (yes, that's a makeup trend on TikTok, too). NARS Must-Have Mattes Lipstick at LookFantastic, £25.50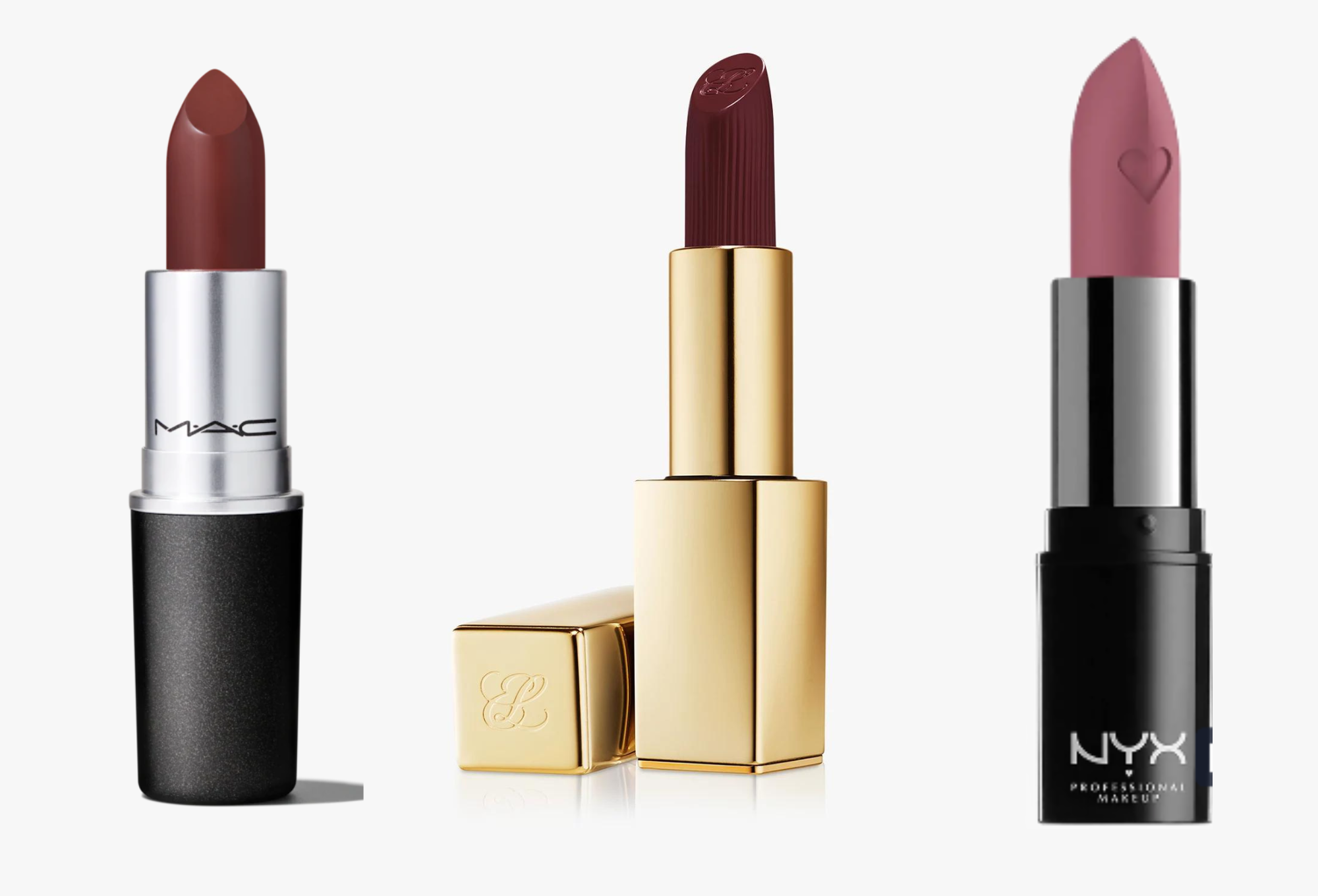 Estée Lauder Pure Colour Matte Lipstick in shade After Hours
One for the red wine lovers, this deep red embodies forest fruit shades and promises to last 10 hours without bleeding, feathering or creasing (the latter being all too common of matte lipsticks). It's got some natural oils in there helping keep lips soft, too. Estée Lauder Pure Colour Matte Lipstick at Debenhams, £34
MAC Cosmetics Matte Lipstick in shade Antique Velvet
A dark chocolate brown, this lippy has a creamy formula that applies with a matte finish. It promises up to 10 hours wear although, having used this lippy in different shades for years, I can't say I agree. But for the brilliant formula and colour payoff, it's still totally worth it. MAC Cosmetics Matte Lipstick in shade Antique Velvet at LookFantastic, £22
NYX Professional Makeup Shout Loud Hydrating Satin Lipstick in shade Love is a Drug
If you're more 'soft core' than 'goth core', even come winter, then this pink-toned berry shade is the one for you. A satin lipstick with a shine finish, it promises four hours of hydration thanks to mango and shea butter. NYX Professional Makeup Shout Loud Hydrating Satin Lipstick at LookFantastic, £8