Get to know these up-and-coming brands, which promise to make your make-up look au naturel.
Will waterless beauty become 2022's biggest beauty trend? It may well do, seeing as water consumption is such a huge environmental issue. According to market research company Statista, in the UK alone, a household of one consumes 149 litres of water a day, while a four-strong household equates to over 400 litres. Imagine how much water the beauty industry consumes, considering water is the main ingredient in most products (listed as 'aqua'), comprising as much as 95% of some.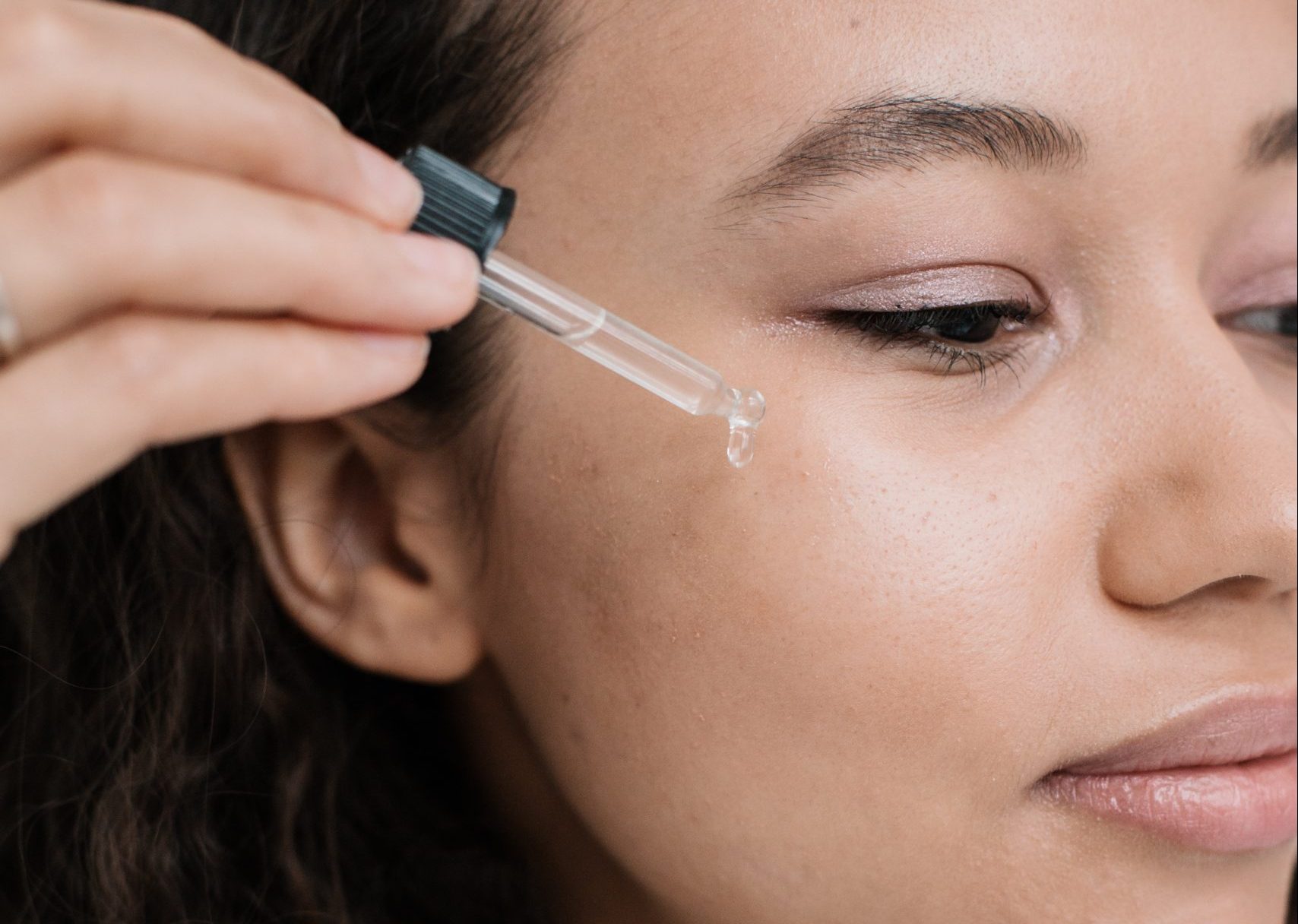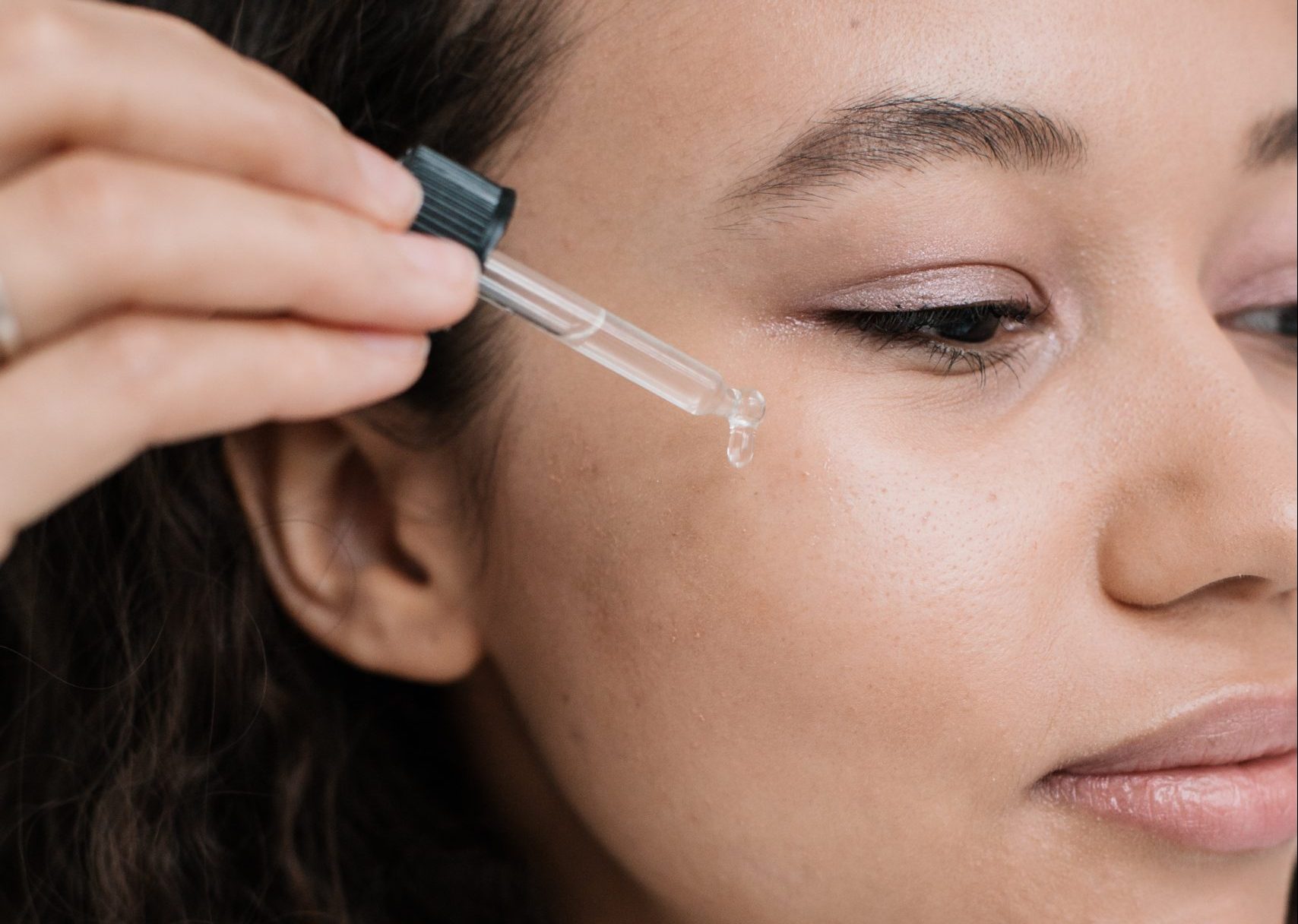 Formulating products without water can be tricky, explains cosmetic chemist and formulator, Esther Olu. "In formulation, water is deemed the universal solvent and a lot of ingredients (especially actives) dissolve quite easily into water," she says. "When that's taken away, it can potentially limit the ingredients that one wants to incorporate into a formula. Thanks to continuous innovations, scientists have worked with alternative solvents, incorporated plant concentrates such as aloe juice and more."
Reducing our water consumption is one of the ways we can lower our carbon footprint and lessen the impact on our planet — and choosing waterless beauty products can be a step in this direction. Best of all, these companies have sustainability as part of their core ethos, so while making better choices, you're also aiding them in their environmental journeys.
Here are some brands you need to put on your radar:
Dew Mighty Dynamin Duo Starter Kit, £40
Dew Mighty only have one product in their collection and it's the world's first solid serum. The Bloom Jelly Serum Bar is packed with nourishing plant-oils (like jojoba, olive, jasmine) and actives (vitamin C) – it's small but mighty. It slowly melts away when in contact with the warmth of your skin, so you only use as much as you need. It's zero waste since it will melt away into nothing. To store it, the brand sells a small metallic case. One bar offers around 120 uses on average.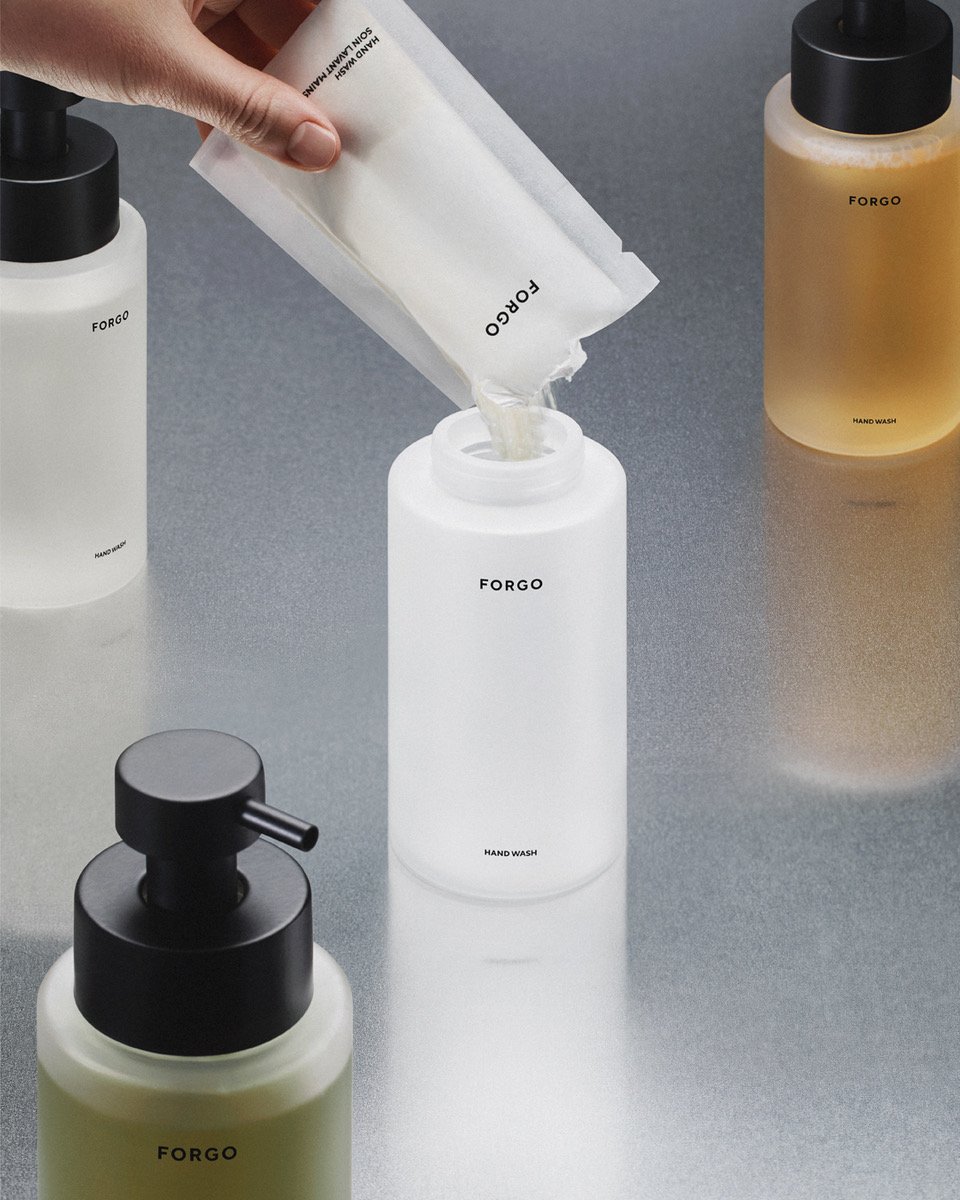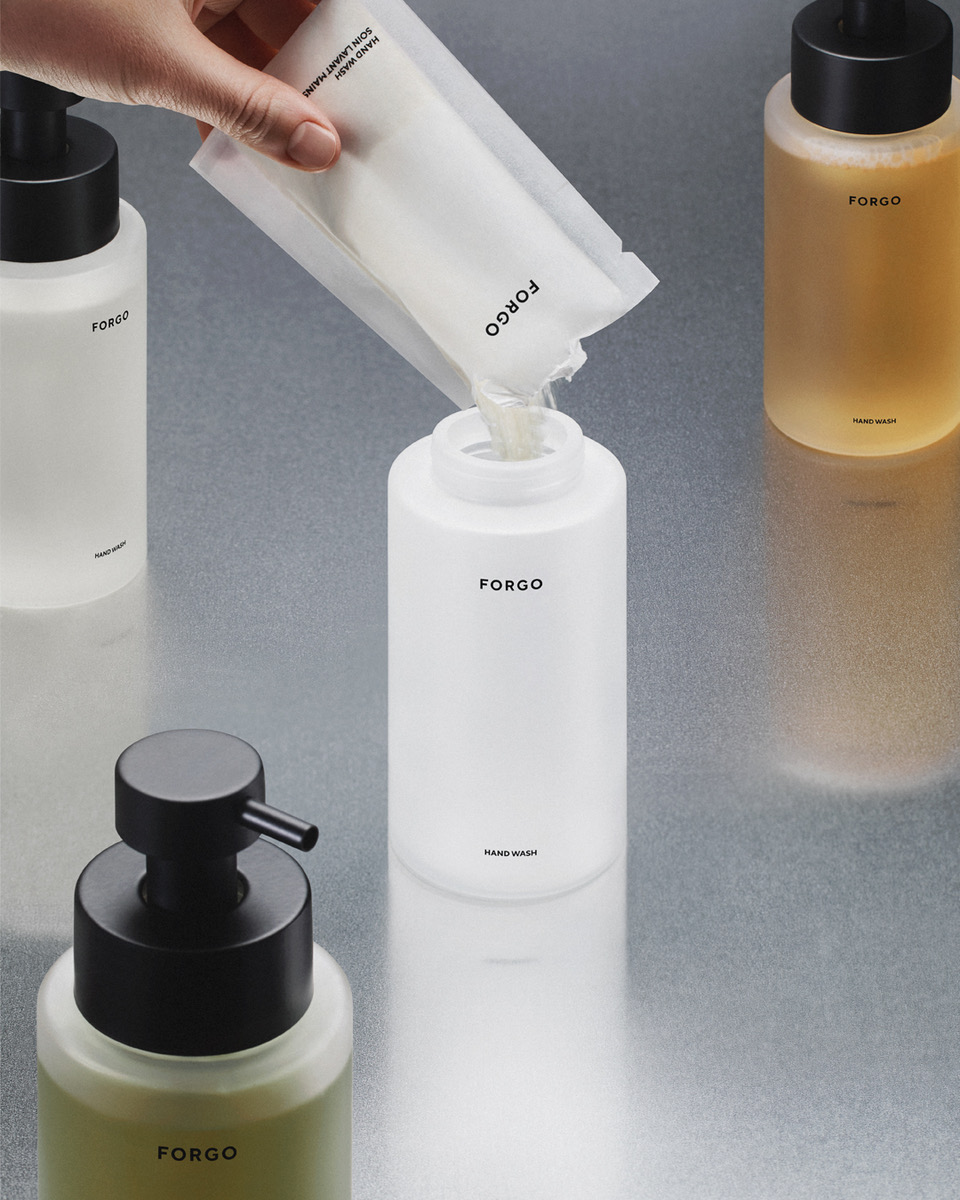 Forgo Hand Wash Starter Kit, £46
A sachet full of powder, a reusable glass bottle and some tap water is enough to give you foamy hand wash that will last up to two months. Swedish company Forgo has removed the water and kept just the active ingredients needed for a great hand wash — fully compostable, the kits are plastic free and the packaging is made from paper.
Plus Body Wash (pack of 16 sheets), £12
Non-bottle, waterless and zero-waste, the sheets dissolve in water. They're made from wood pulp from responsibly managed FSC forests. The sheets are created through a process the company likens to baking — the body wash formula is first baked to remove excess water and then dehydrated before being cut into pieces to create the final product. The Clean Plus sheets contain soothing and antimicrobial ingredients — and great scents — to clean and exfoliate. These include eucalyptus leaf oil, shea butter and ferulic acid. Each sheet is good for one use; simply add pour some water into your hands and use the gentle foam on your body. The outer packaging for the multi-packs is compostable.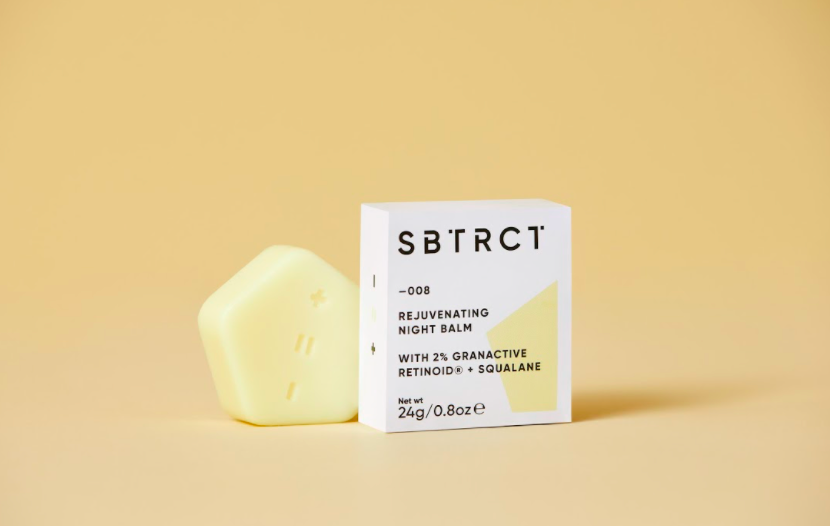 SBTRCT Rejuvenating Night Balm, £32
SBTRCT has created a waterless skincare line. This balm is the first solid serum to include retinol, as well as squalane to keep skin moisturised and plump. The bar slowly melts when in contact with skin and contains a gentle granactive retinoid that won't irritate the skin and is suitable for all skin types. SBTRCT is also zero-waste, vegan and plastic-free and sells bamboo pots for storage.
OQUIST Cosmetics Anti-Ageing Serum, £100
The multi-functional 6-in-1 serum isn't just waterless but also housed in a beautiful terracotta sculpture that can be repurposed around the home, or refilled (£84.50) once empty. The Scandi brand Oquist has calculated they use 95% less CO2 than traditionally produced products. The ingredients are selected for their soothing and rejuvenating properties, such as rosehip, niacinamide and vitamin C.