If you're in the capital and in dire need of some TLC, you'll want to book up these rejuvenating appointments and experiences asap.
London life is great, no doubt about it. There's a never-ending list of restaurants, attractions and events to check out on any given day, as well as an incredible atmosphere and unrivalled culture at your fingertips. However, it can be stressful and sometimes draining.
There's no need to travel outside of the capital to get away from it all, though. In fact, London's health scene has grown rapidly in the past couple of years, with studies showing that Gen Z is one of the most health-conscious demographics we've seen yet, according to a study by Sensis (as reported by Health Club Management).
London is now home to a number of wellness venues, from day spas and health clubs to holistic health studios and gyms. Below, we round up our 10 favourite spots in which to rest and recharge.
Infusion therapy at Lanserhof at The Arts Club
Had a few too many after-work drinks? IV therapy could be for you. This practice sees medications, fluids or vitamins administered directly into a customer's blood stream, intravenously.
When you're ill, an IV drip is used to replenish lost minerals and vitamins. When you're not ill, the treatment can be targeted to boost the specific minerals you need. This may be particularly tempting when you're hungover and have lost electrolytes and vitamins while drinking.
Lanserhof at The Arts Club boasts a number of different IV drips, including Gut Health, to help support your body's digestive processes; Liver Cleanse, to detox the liver with high doses of amino acid; and Vitamin C, which aims to help reboot your body when feeling run down. If you need a general boost, or have spent too many nights in a row on the town, opt for the Life Infusion, containing a mix of vitamins and minerals that have been selected to help enhance your general health. lhatc.com
Face yoga at Almora Botanica
Supercharge your skincare routine with a facial yoga session at Almora Botanica. The benefits of traditional yoga, including improved strength flexibility and mindfulness, are widely recognised — face yoga, meanwhile, can work to prevent and reverse the signs of stress and ageing.
Book in for a decadent face yoga session at Almora Botanica, within Varana, to learn and experience key techniques that have been designed to strengthen facial muscles, tighten skin and ease tension. It's the perfect place for a moment of serenity in bustling central London (the studio sits just around the corner from Piccadilly Circus). Guests will leave feeling glowing and rejuvenated, and they'll also receive techniques to try in the comfort of their own homes. almorabotanica.com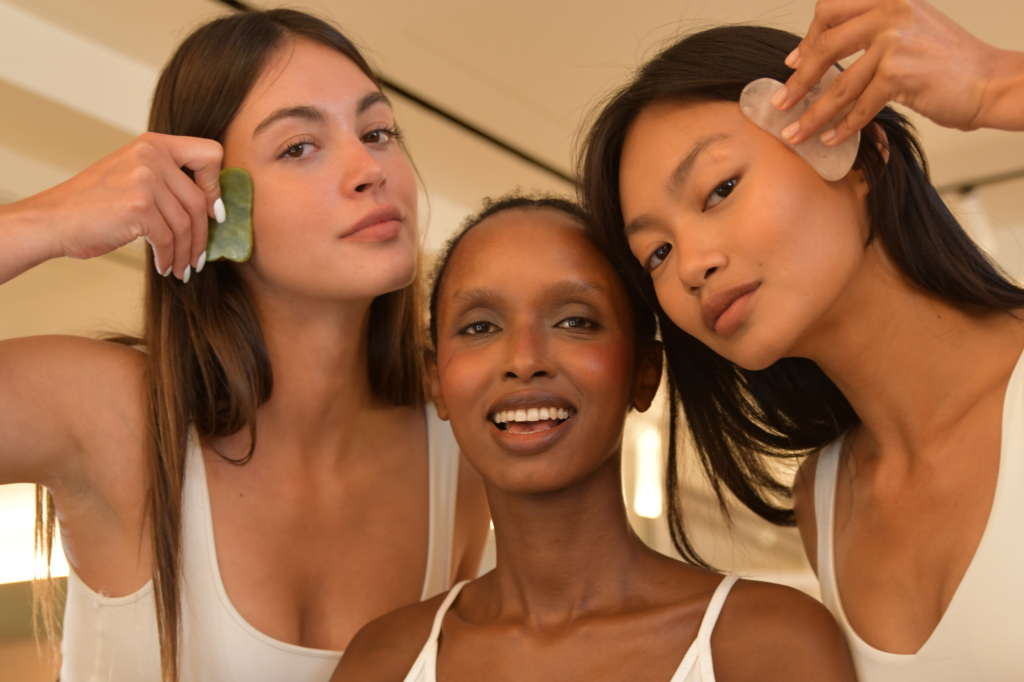 Mood-boosting massage at Lush
Feeling stressed at work? Choose your own mood with a targeted treatment from the Lush Spa. The treatment, aptly named Synaesthesia (the phenomenon when you experience one of your senses through another), encourages the client to choose their target emotion, including resilience, inspiration or belonging.
The treatment then consists of an 80-minute massage infused with powerful essential oils, throughout which you'll be listening to a powerful piece of music designed specifically for the treatment, helping to transport you to a state of complete relaxation. To encourage customers to continue their wellness journey when at home, each guest will leave with a scented bath bomb containing an inspirational poem, which will reveal itself when the bath bomb has dissolved. Have we convinced you yet? lush.com
Cold therapy at Banya No.1
Cold therapy (sometimes known as the Wim Hof Method) has become incredibly popular in recent years, with many turning to regular ice baths or harnessing the benefits of cold-water swimming.
Banya No.1 is London's answer to a traditional Russian banya experience. The space boasts a traditional steam room, icy plunge pool, bucket shower, hot stone room and a relaxation area — and you can finish off your treatment with a beer or shot of vodka.
The idea behind visiting a banya is to detoxify the body and release toxins. The steam room is used first, with the high levels of steam causing the body to sweat and detoxify. Afterwards, take a breath and immerse yourself in the ice-cold plunge pool — the sudden change of temperature has a highly beneficial effect on the body, releasing toxins and easing any built-up areas of tension. gobanyachiswick.co.uk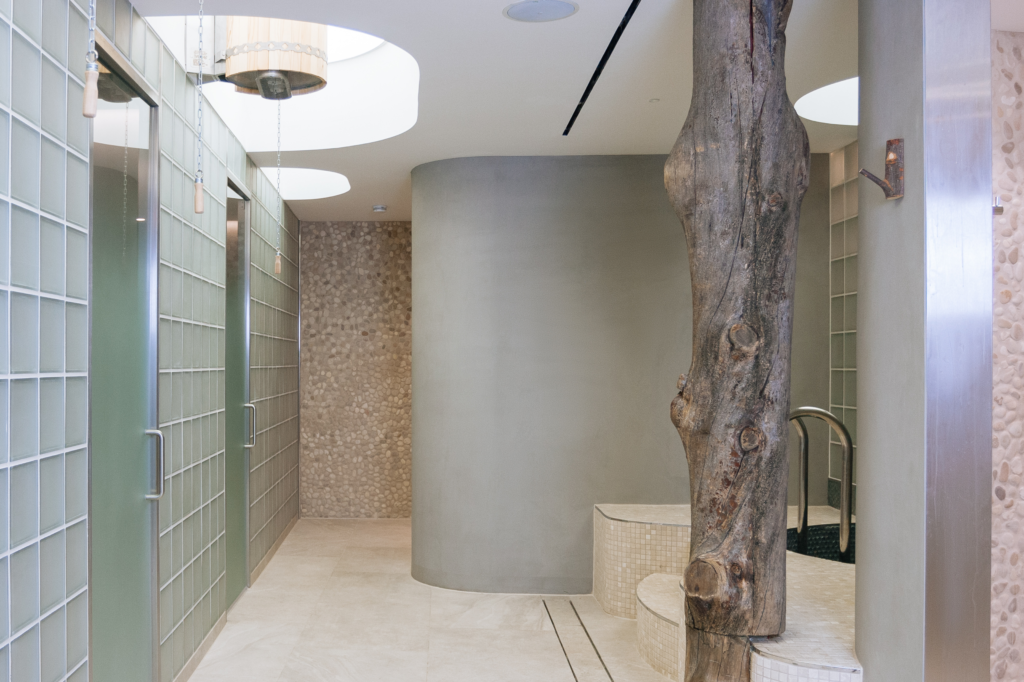 Wellness journeys by Inhale at Inhabit Hotels
Feeling particularly frazzled? Head down to West London's Inhabit Hotels, with venues in Paddington and Bayswater. Expertly designed with wellness in mind, every detail of each hotel has been created to optimise the health of its guests, with holistic experiences, sustainable practices and social enterprises at the fore.
The new 'Journeys' initiative, set within an opulent spa, aims to support guests' emotional and physical wellbeing. Choose from 'Awakening', 'Balancing' and 'Calming' journey types, each of which combine a massage and facial or body scrub to leave you feeling a sense of zen.
The journey doesn't stop there. Post-treatment, turn your self-care day into a full weekend with a stay in one of Inhabit Hotels' luxurious rooms. Set the tone with a bespoke aromatherapy option, unwind with a range of wellness books and indulge in healthy food and drink options at on-site restaurant Yeotown. Guests will leave feeling rested and ready to take on the world (or the office). inhabithotels.com
Floatation at Floatworks
Floatation isn't everyone's cup of tea, but it's a great way to completely disconnect from everything. Floatation therapy, otherwise known as sensory deprivation, is the process of lying in a 'pod' filled with epsom salts, allowing the body to float seamlessly and giving the sensation of complete weightlessness.
It's typically pitch-black and silent in the pod, but you can opt to have the light on or have relaxing music playing, if you'd prefer. Reported benefits include reduced stress and better sleep, as well as leaving your float session feeling recharged.
At Floatworks, sessions last for one hour. If you think you're brave enough, find out more at floatworks.com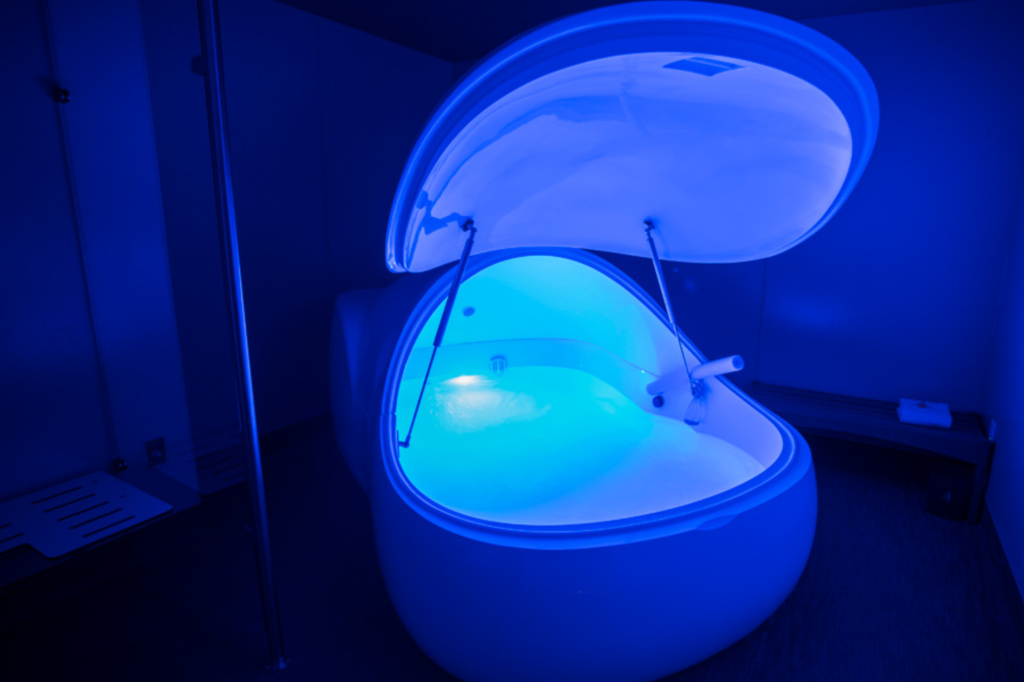 Sound bathing at Kew Gardens
Sound bathing offers the power of healing through sound. The meditative experience sees those who participate 'bathed' in sound waves, which typically includes gongs, percussion, chimes, rattles and the human voice. The aim is to help balance the energy of participants, while giving them the opportunity to reconnect with nature.
And where better to reconnect with nature than with a sound bathing experience at Kew Gardens? A ticket to this sound bathing experience led by instructor Jez Smith includes access to the gardens, which guests can enjoy before their therapeutic session. Enjoy a deep meditation led by a gentle percussion of gongs and singing bowls. kew.org
Targeted pain relief at Hedgerow by Agua
Boasting all the luxuries of an out-of-town spa, Hedgerow by Agua is the perfect space for a full day of pampering. The spa, located in Sea Containers London, features an in-house range of organic products inspired by the UK's wild hedgerows. Indulge with products infused with St John's wort, rosemary and peppermint, all incorporated into a range of massages, manicures and pedicures.
The Agua Advanced Bodywork massage focuses on providing deep and targeted pain relief, right where you need it — perfect for tired and overworked muscles, especially if you've been slumped over in the office all week. seacontainerslondon.com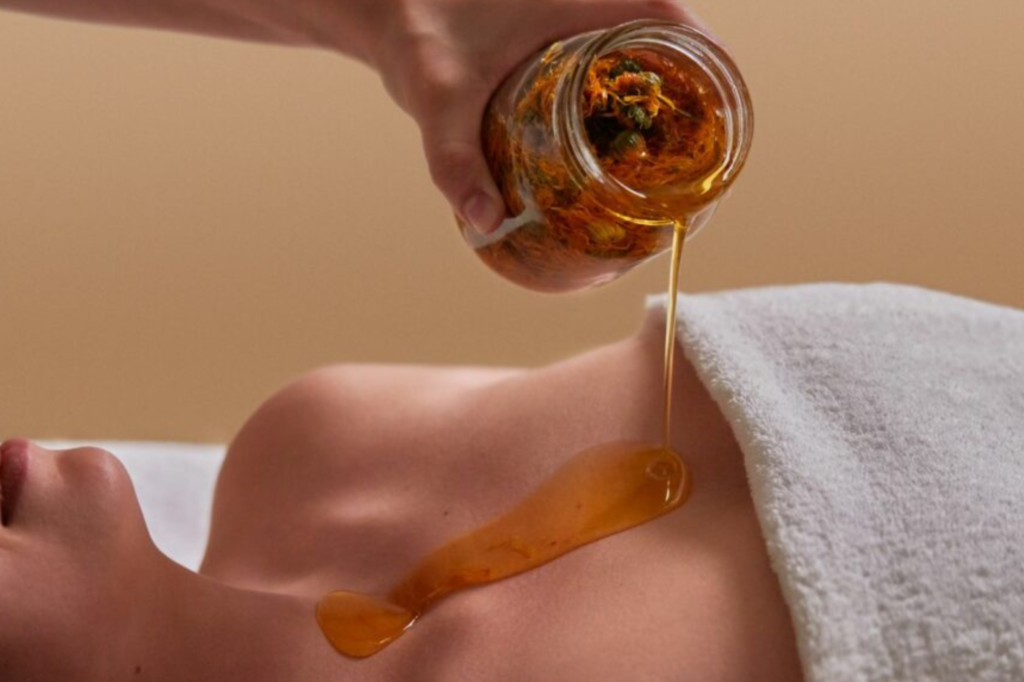 Fitness at Third Space
Less of a gym and more of a luxury wellness experience, Third Space is a collection of opulent health clubs with locations across the capital, including in Mayfair, Canary Wharf and Tower Bridge.
Whether you're looking for a yoga space, cycling studio or pool, Third Space has it all, as well as a range of classes. It also offers personal training, bespoke nutritionist consultations, sports medicine plans and spa treatments upon request — it's basically a one-stop shop for all your health needs. thirdspace.london
Fluffy cuddles at PuppyYoga
Having a furry friend to come home to at the end of each day can have amazing mental health benefits. After all, what's better than puppy cuddles? Of course, though, having a dog of your own in London might not be possible for everyone, especially if you're living in a small flat or studio.
That's where PuppyYoga comes in. Located in Angel, PuppyYoga offers the chance for guests to get up close and personal with the cutest puppies — previous attendants have included dachshunds, huskies and labradors. Stretch your body with 20 minutes of yoga led by a trained professional, then spend 40 minutes playing with the puppies. Alternatively, if you'd rather skip the yoga and just spend your time cuddling, PuppyYoga also offers therapy sessions that include 40 minutes of puppy playtime. puppy-yoga.co.uk