Take a trip to one of these gorgeous beach towns, all located within two hours of London
London has a bit of everything: great restaurants, brilliant bars, and enough galleries and museums to keep art fans sated for an eternity. What it lacks, however, is an idyllic spot to lay a towel down and soak up some beach vibes (and no, the Thames is never an okay substitute, no matter how nice the weather is).
Fortunately, the southeast is abundant with seaside towns for all tastes and proclivities, many of which are an easy train ride away. We've rounded up some of our favourites, so depending on what you're looking for, you can start planning your escape to the beach immediately.
For art-lovers
With its throngs of independent galleries, shops, buzzy cafes and restaurants, Margate, Kent (pictured above), is often dubbed 'Shoreditch-on-Sea'. Arty types and modern art enthusiasts will love the Turner Contemporary gallery, designed by architect David Chipperfield, and the Carl Freedman Gallery. Filled with vintage rides, including the UK's oldest wooden roller coaster, Dreamland amusement park is also a must-visit, as are Margate's underground, shell-filled grottos. The rosy sunsets are particularly excellent here, too.
How to get there: Hop on a train at London St Pancras — the journey time is approximately 90 minutes.
For foodies
Mersea Island, attached to mainland Essex by a causeway, is a haven for seafood-lovers, with its oysters that have been harvested in and around Mersea Island ever since Roman times. Today, you'll find both rock and native oysters, and some fantastic waterside locations in which to eat them, including foodie institution The Company Shed. On West Mersea, stroll along the beach and marvel at the pretty pastel-hued huts. East Mersea's Cudmore Grove Country Park, meanwhile, is a must for families, with a wooden play park and splendid views of the Colne and Blackwater estuaries.
How to get there: Catch a train from London Liverpool Street to Colchester Station in under an hour. From there, take a taxi, which is approximately a 20-minutes drive.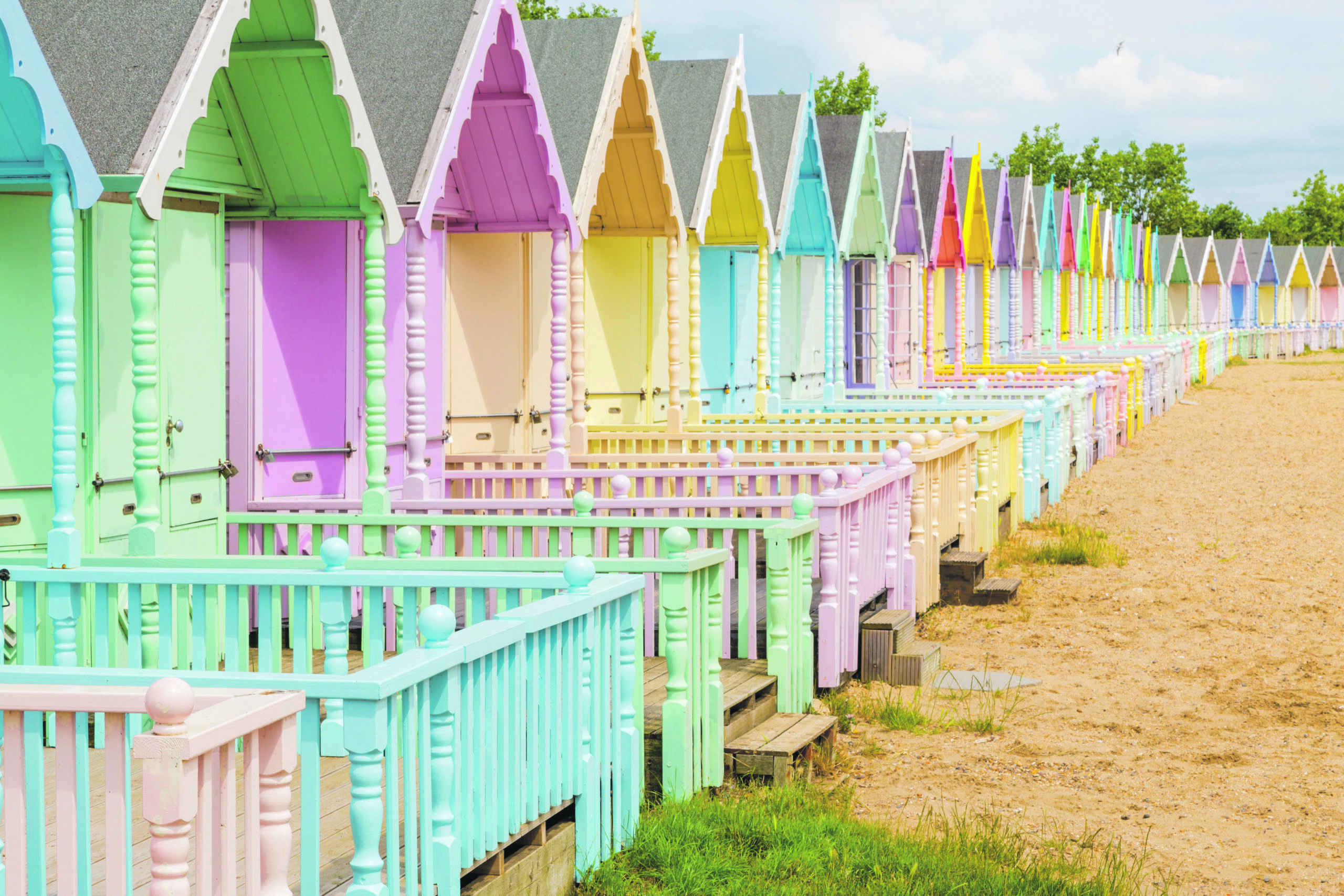 For dog owners
Filled with dog-friendly pubs and places to stay, Rye, in East Sussex, is an ideal base for those looking for a pet-friendly escape from the city. Camber Sands, a five-mile sandy beach that's open to dogs all year round, is within walking distance, while there are plenty of grassy dunes for them to explore. Just a stone's throw from the beach is The Gallivant, a sumptuous beach-chic, dog-friendly hotel and restaurant.
How to get there: Head to Rye from London St Pancras with Southern Railways. It'll take just over an hour, with one change at Ashford International.
For families
With its fishing heritage, cobbled streets and family-friendly pubs, Leigh-on-Sea in Essex is nothing short of charming. The promenade that connects Old Leigh to Southend-on-Sea has no shortage of beach spots to pitch up at. Stroll along the prom towards Southend and you'll find a retro diner serving locally made Rossi's ice cream, an aquarium, theme park, arcades and Southend's iconic pier. Fancy a spot of retail therapy? Leigh-on-Sea's Leigh Road and The Broadway are packed with independent shops and boutiques as well as cafes for some sustenance. Chalkwell Park, at the end of Leigh Road, is ideal for little ones needing to let off steam.
How to get there: The train ride from Fenchurch Street takes approximately one hour.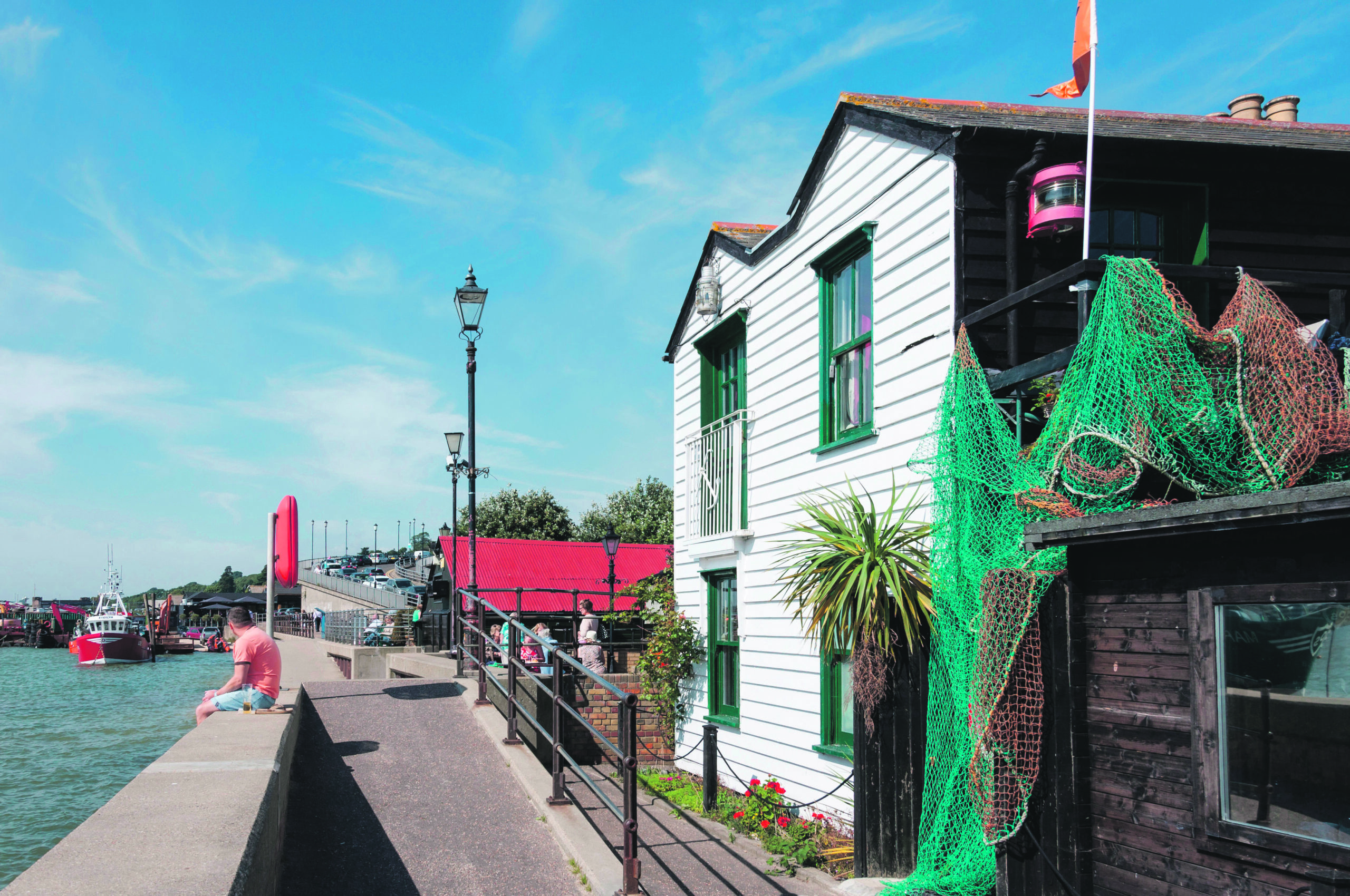 For thrill-seekers
To the east of Portsmouth lies Hayling Island, an ideal location for action seekers and sports lovers. You'll find various windsurfing and kitesurfing schools where you can hone your skills, while the island is also a popular destination for sailing. Hayling Island's five-mile, Blue Flag-awarded stretch of beach is an idyllic escape from the hustle and bustle of nearby Portsmouth while for history buffs, there's an insightful Second World War heritage trail to discover. Finally, for views over Portsmouth, walk or cycle the Hayling Billy Trail, a former railway line.
How to get there: Trains run every 20 minutes between London Waterloo and Havant and take approximately 75-90 minutes. From Havant, take a bus or taxi (approximately 20 minutes).
Words: Kayleigh Rattle; main image: Getty