These exciting activities involve plenty of fresh air and won't break the bank, either
Looking to make the most of the last of the pleasant London weather? Fear not, as there are plenty of things to do before the temperature starts dropping, most of which don't require much planning or even that big of a budget. All you need to do is step outside and see where your cheerful autumnal vibes take you next. Think relaxing in botanical gardens that house peculiar artefacts, swimming in serene ponds or climbing up a stadium. Anything's possible, really.
Rediscover the city on foot
Walking down London's streets and alleys (sometimes colourful and lively, and other times alluringly decadent) is a great way to fall in love with the capital all over again, one step at a time. Wander around Little Venice and take in the calm waters of the Grand Union and Regent's canals, make your way past cute bistros and down hidden courtyards in Covent Garden or stroll along the South Bank while tucking into an ice cream.
There are plenty of beautiful routes to follow and, if you run out of ideas, you can always join an organised walking tour. Look Up London and Footprints of London offer an array of history-focused options in case you want to learn a thing or two along the way.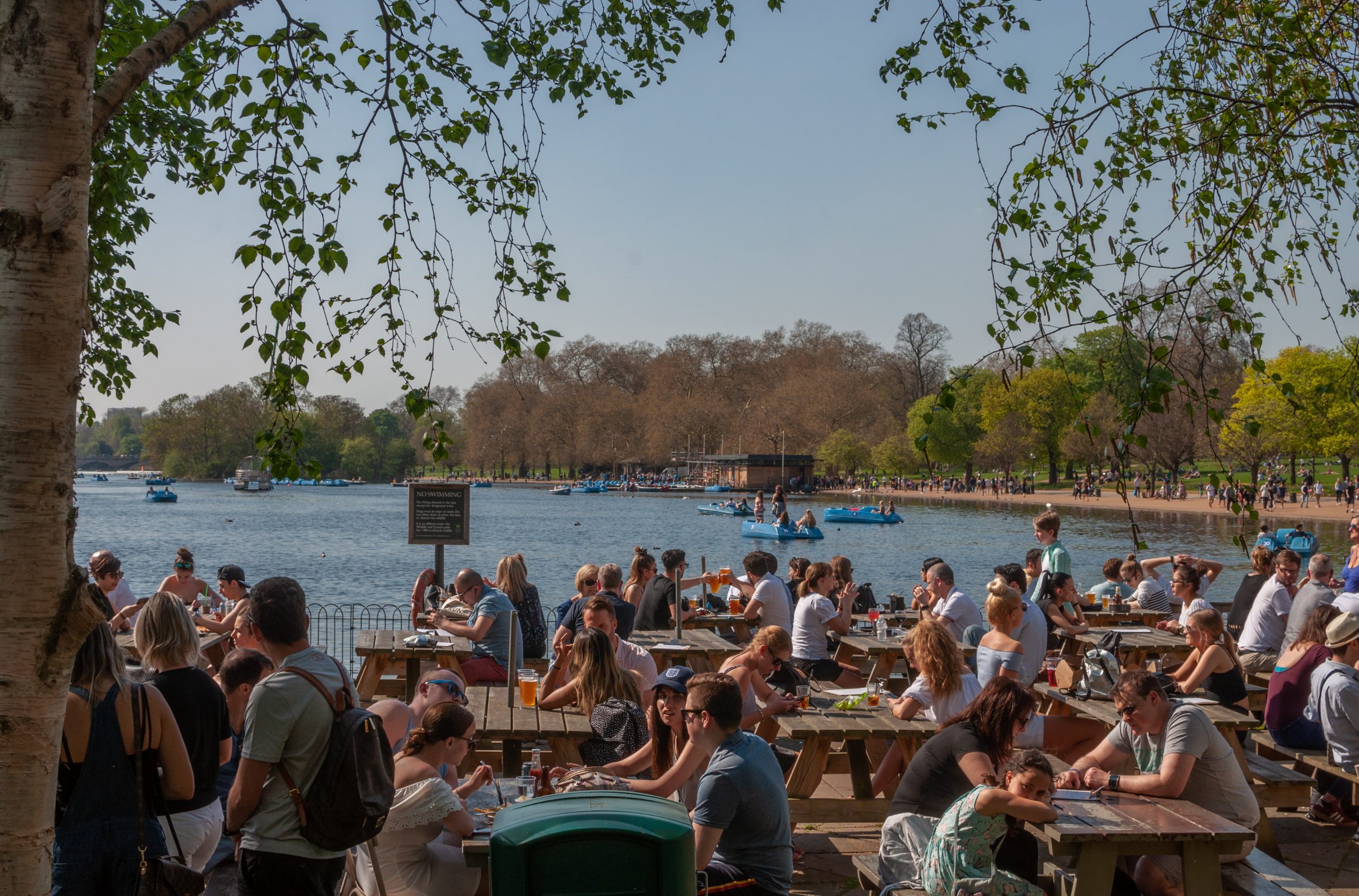 Paddle along London's lakes and rivers
Feel like stepping off dry land for a little while? Hop on a boat to glide along London's peaceful waters. Rowboats and pedalos can be hired at a number of parks across the capital (including Hyde Park, Regent's Park and Greenwich Park) for an hour or two of gentle paddling. Alternatively, you can book a variety of boat tours and trips on the Thames, from afternoon tea cruises to the thrilling Thames RIB Experience, which will see you cruising down the river on a super-high-speed boat.
Strike out into green spaces
From Hyde Park and Richmond Park to Kensington Gardens, St James's Park and Hampstead Heath, London brims with bucolic parks and colourful gardens that make for a fun outing surrounded by nature. If botanical gardens are what you're after, Kew Gardens with its mind-blowing collections of more than 50,000 living plants is a must-visit, but there are others worth visiting, too, such as Myddelton House Gardens. Find a place to perch amid the greenery and marvel at beautiful artefacts such as a section of Old London Bridge, as well as the last resting place of horticulturalist EA Bowles.
You'll also find many more lovely small green spaces around London, inviting you for a spot of quiet contemplation or perhaps a picnic. Some can be found in the most unlikely places, too, such as Elliott's Row in Elephant and Castle.
Cool off in ponds and pools
While the weather is still mild, don't miss the opportunity to dip your toes into one of London's lidos or even a natural pond. Some of the most beautiful wild swimming spots can be found on Hampstead Heath. You'll find three on north London's famous heath; there are even lifeguards on duty as well as changing rooms and toilets. Despite the summer temperatures, the ponds can be quite cold this time of year, so if you're looking for something warmer, take a pick from one of London's many lidos. Secure your spot via the Better UK app or try turning up and see if there's an available slot.
Out on the fringes of the city, the Ruislip Lido reservoir and artificial sand beach is also an excellent choice for swimming and spending time with family and friends — it comes with a moored pirate ship for little ones to frolic on when they're done building sandcastles.
Enjoy a film under the stars
There's still time to catch an open-air screening at London's outdoor cinemas, some of which are set to close their doors as late as October. You can watch your favourite film — from recent releases like West Side Story to classics such as Romeo + Juliet and Moulin Rouge — in all kinds of idyllic settings, from the Rooftop Film Club in Peckham to The Luna Cinema at Regent's Park open-air theatre, while snacking on a delicious pizza.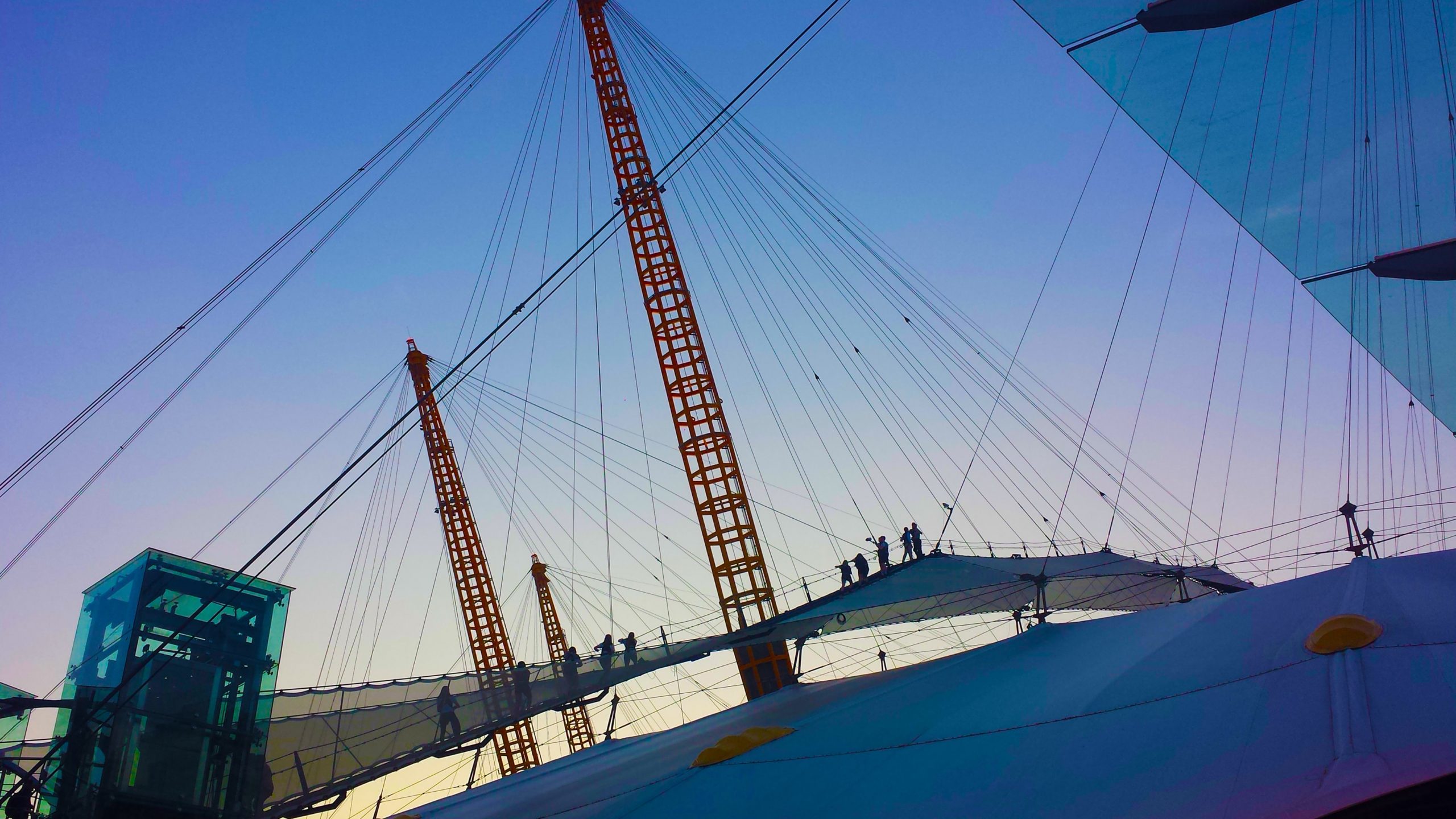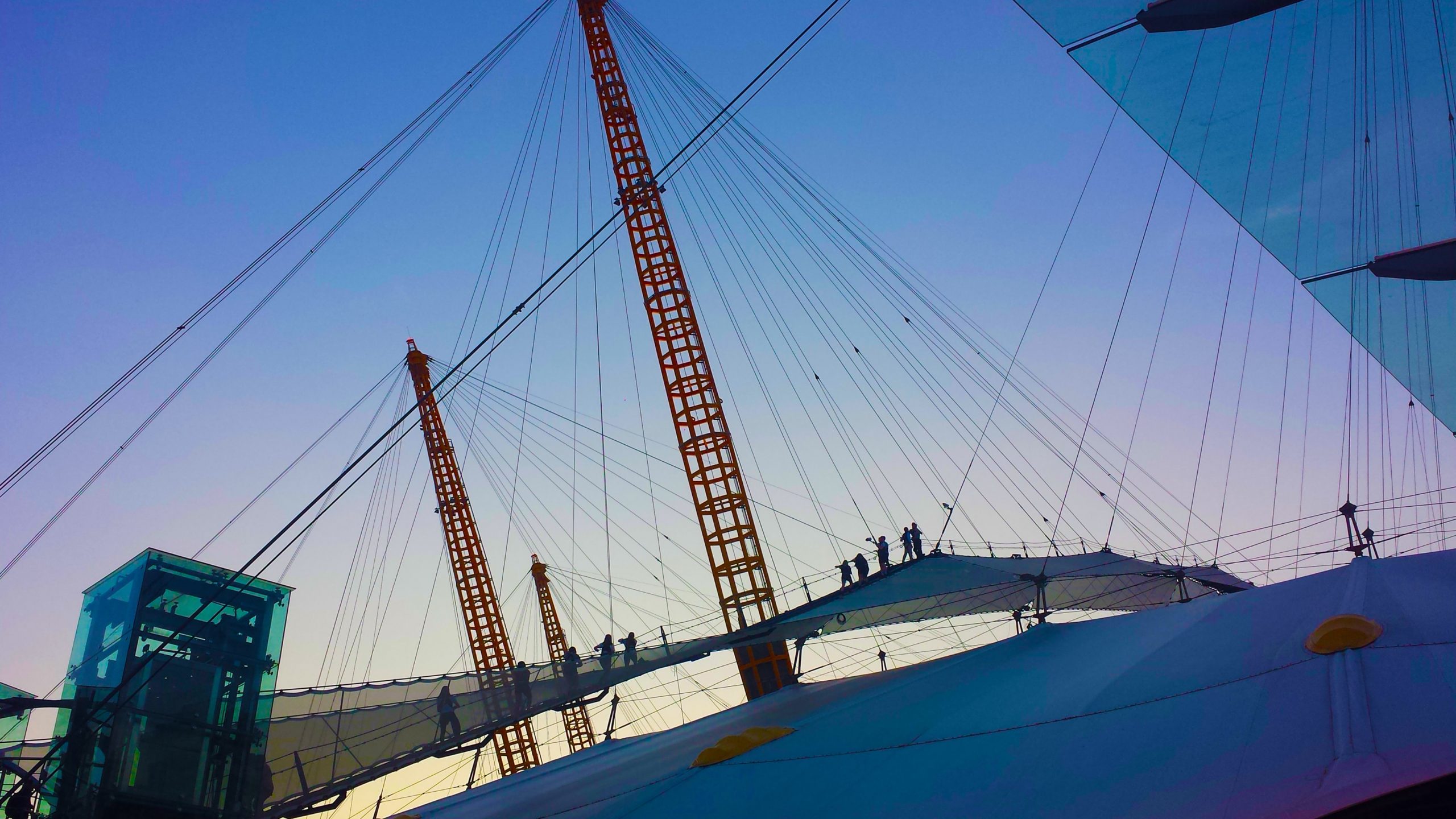 Touch the sky with the ultimate climbing experience
Daredevils can also find a few exciting things to do this weekend and end the summer with a bang. Among the most spectacular (though more expensive) are the Up at the O2 climb and the Dare Skywalk. Both involve plenty of climbing and courage, but the sublime vistas are well worth the effort. The former will find you on an exhilarating 90-minute climb over the roof of the O2 Arena, while the latter will have you scaling the Tottenham Hotspur Stadium on The Dare Skywalk, all the way up to the golden cockerel on its roof. At 46 metres above pitch-level, snap that perfect selfie in front of the glorious London skyline.