Finding her inner strength has made personal trainer and author Alice Liveing who she is today — we catch up with her to find out how she got there and how she stays healthy and focused.
Alice Liveing may only be 28 years old but in the six years since she began her fitness career, she's gone from strength to strength. The personal trainer has amassed a following of more than 700,000 on Instagram, where she shares health and nutrition advice, exercise routines and snippets about her personal life.
It was only after training as a dancer and performer that Alice began to recognise the value of physical exercise. "My body was my income," she says. "If I wasn't functioning at my best, then I had no way to make a living. So, I started to go to the gym."
She found joy in weight training, and after gaining a loyal following online, was offered her first book deal. Alice now has three bestselling books under her belt — Clean Eating Alice: The Body Bible, Eat Well Every Day and Everyday Fitness.
She now hosts her own podcast, Give Me Strength, in which she speaks to different women about the importance of building mental and physical resilience and how this can empower them to live happier, stronger lives.
Among them was Paralympian, Martine Wright, who lost both her legs in the 7/7 London bombings. "I can't explain how full of life and resilient she is given what's happened to her. She's never let anything stop her, and actually, sport has been the thing that's pulled her through." She names Jonny Wilkinson as her dream guest — he's someone she admires for speaking so openly about mental health.
Alice launched her app, also titled Give me Strength, in May this year. It encompasses everything from structured workout programmes to nutritional recipes. "There's an education hub, where we cover subjects including menopause, training around your menstrual cycle, sleep and stress," Alice tells me. "I'll focus on fitness and stay in my lane, but I'll call on other people to share their expertise."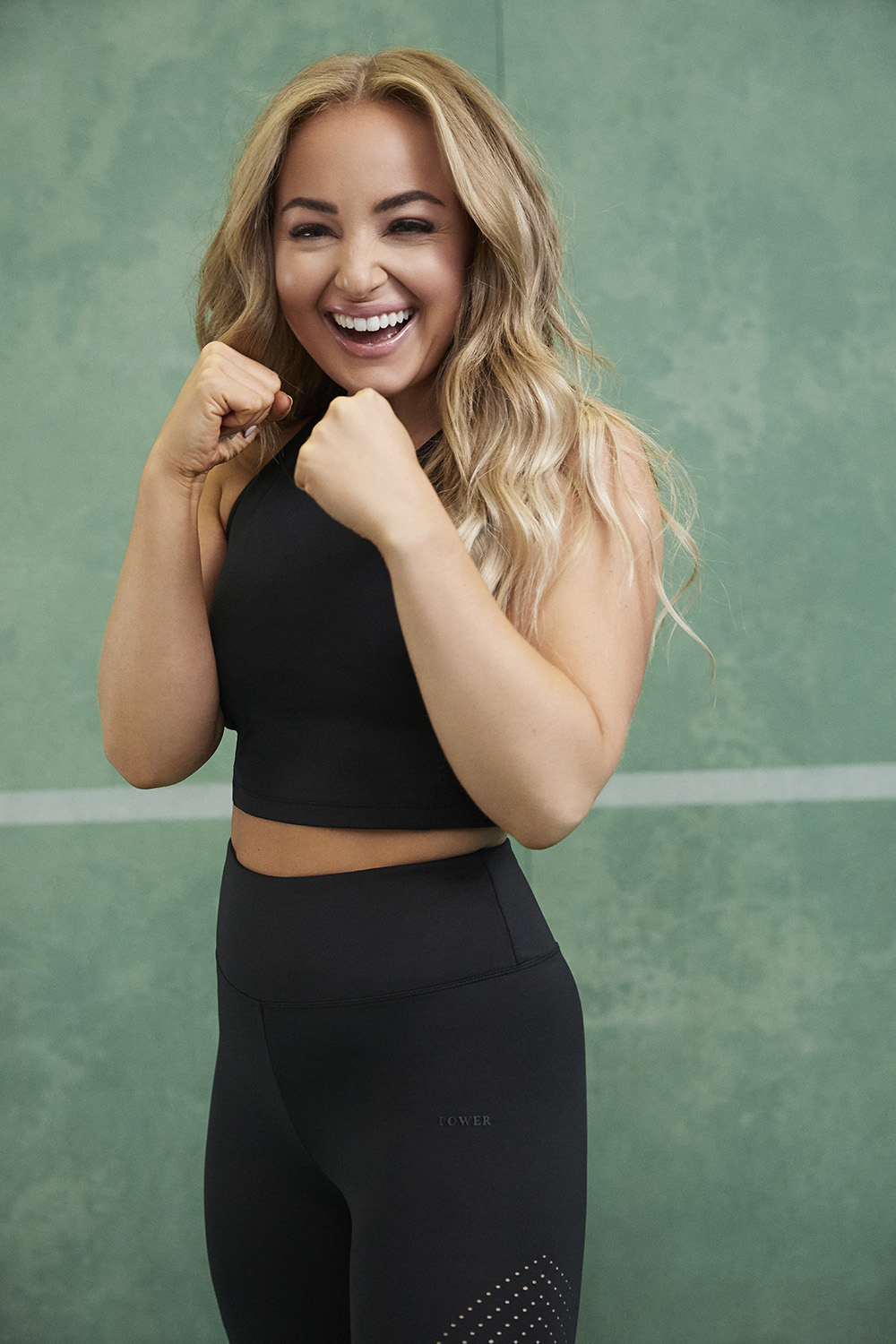 Alice shares five ways to build mental resilience through physical exercise:
1. Commit yourself to a goal
Giving yourself a defined goal is a way of getting from A to B. It could be as simple as 'I want to be able to do 10 push-ups in a row, so for the next eight weeks, I'm going to do push-ups every other day'.
2. Know when to push yourself and when to pull back
There will be times when you want to go 110%, but that can't happen for every session because the body doesn't work that way. Resilience is achieved by gently building up your tolerance. If you just push it all the time, it's going to lead to burnout.
3. Find something within exercise that challenges you
I have a more gentle and holistic approach to exercise, but I can still be a bit of a taskmaster at the right times. I hate running, but when I finish, I feel incredible every time. It's just a case of mind over matter with some things.
4. Understand the importance of recovery
An amazing coach once told me you need to recover as hard as you train. Although it sounds counterintuitive, one of the best things you can do to get fitter and stronger is to allow adequate rest.
5. Make exercise enjoyable
A common thing I see is people training for things — not for life. But to have a long-term, healthy relationship with exercise, you need to find something you enjoy. For me, that used to be HIIT workouts, but now that my body has changed, it's resistance training.