In modern day aesthetics, injectables and sculpting technology seem to rule the roost, but there's much to be said for the effects of a traditional facial – and you can even have it at home.
The continued development of non-invasive aesthetic technologies means that traditional facials are often overlooked, when in fact there's nothing old fashioned about them at all.
While they can't make promises of a 'non-surgical facelift', as injectables and high-tech treatments often do, they can implement real changes to the overall condition of your skin and contribute to anti-ageing, while targeting specific areas of concern, such as dullness or loss of elasticity.
Celebrity facialist and skin expert Abi Oleck-Hewett, who runs the BeauSkin aesthetic clinic in Surrey, is a UK practitioner of the PureHydro facial, which includes eight different treatments in one. Her procedures aim to revitalise and energise the complexion while ultimately combatting premature ageing, and are tailored to each client. Armed with her extensive product knowledge, Abi also offers mobile treatments across Surrey and London so, instead of travelling to her clinic, she came to my home so I could put this promising facial to the test.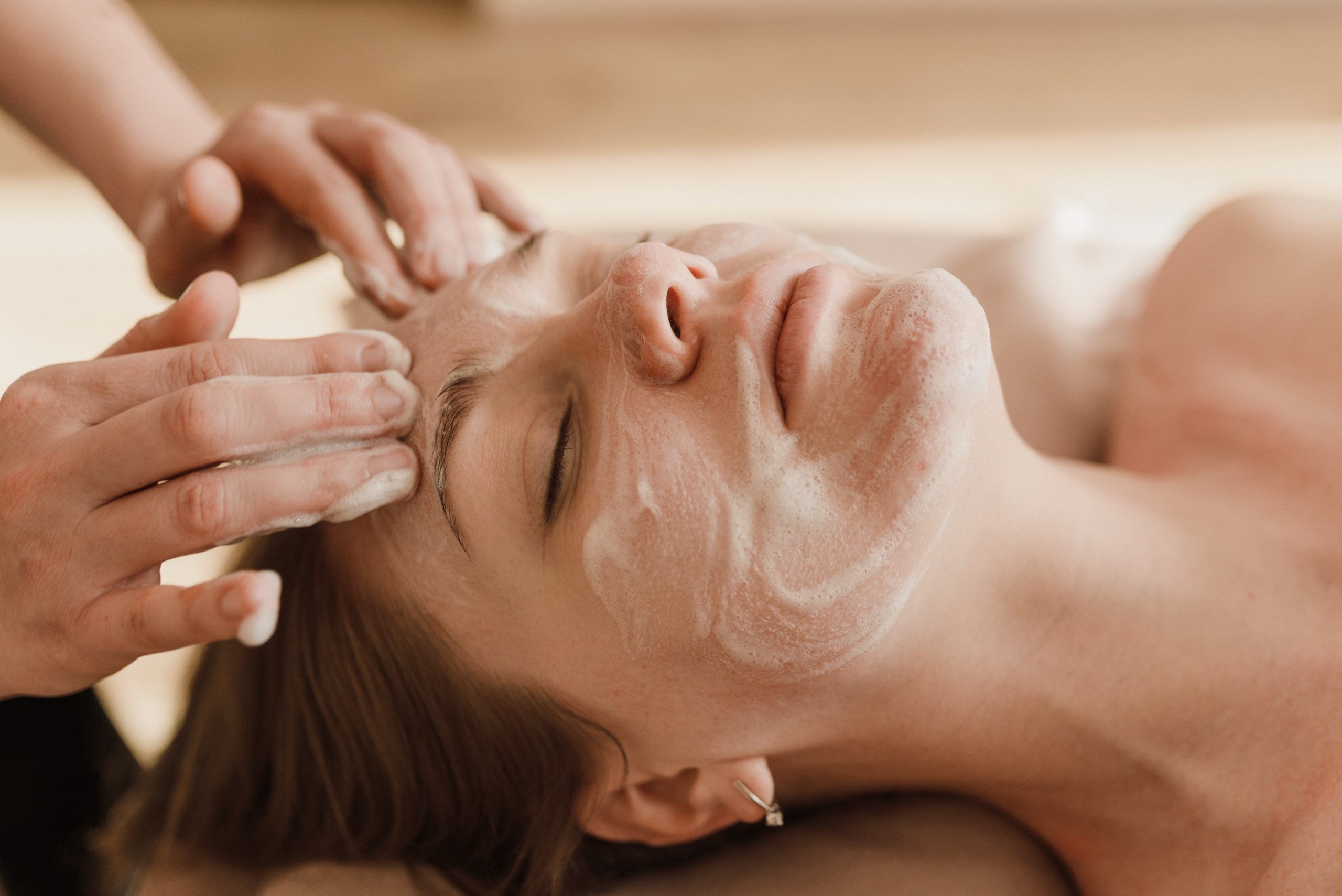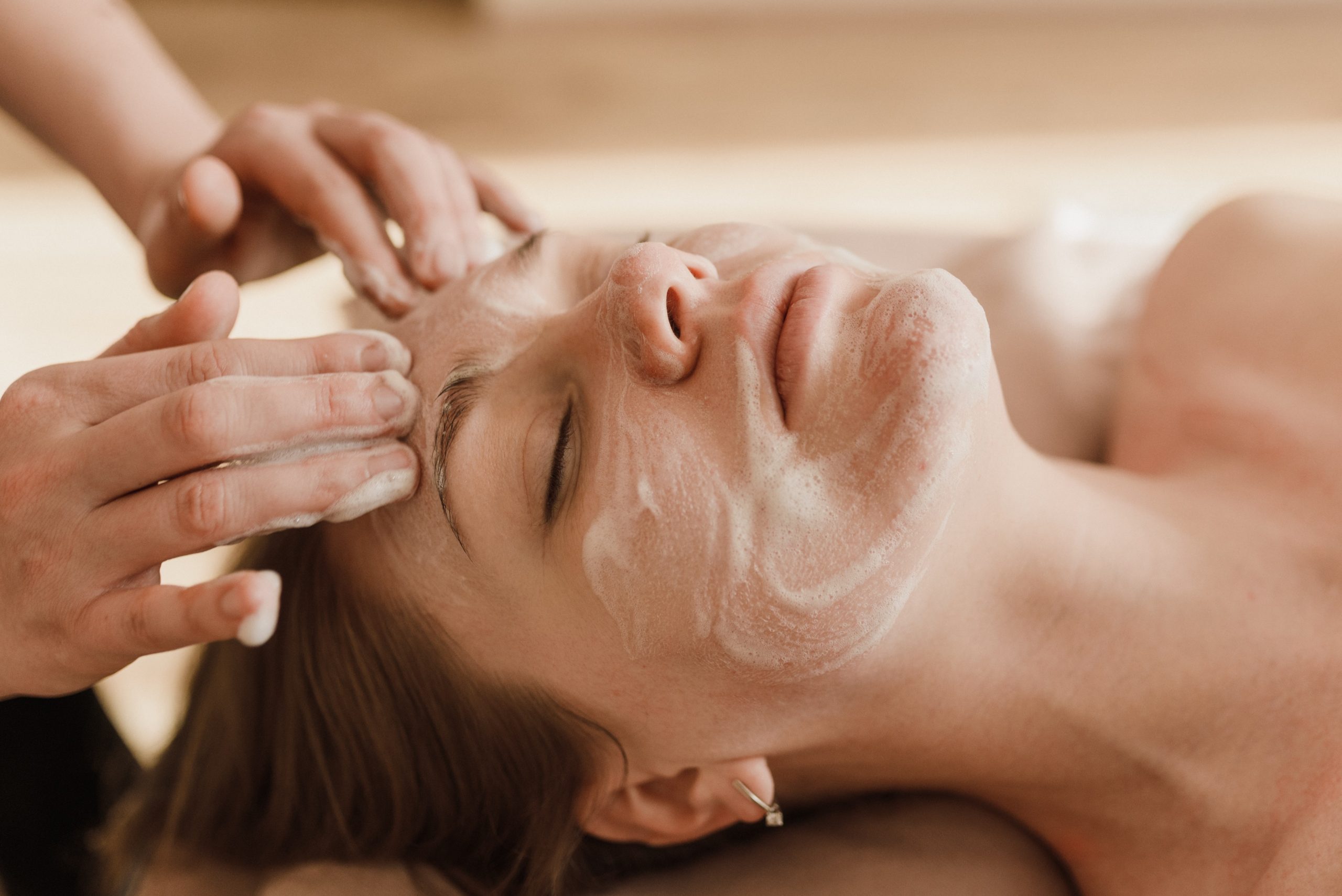 Tailored at-home facial treatment
To prep the skin Abi favours Pure Skin, a line of cosmetics devised by bio engineers and medical experts. First, the moisturising cleanser is used to remove all make-up and impurities. Next, my face is misted with a hydrating spritz and steamed with a hot towel. The Pure Skin glow antioxidant resurfacer is then used to exfoliate the outer layers of skin before putting the PureHydro machine to work. Abi starts with the Aqua Peel Hydro Dermabrasion, which gently pulls all dead skin and congestion out of the pores (much like a PureHydro facial machine). The face is then oxygenated with the application of minute bubbles, which optimises the absorption of an applied cocktail of vitamins, she tells me, allowing them to go deep into the skin.
Next comes radiofrequency skin tightening, an aesthetic technique that uses radiofrequency energy to heat deep inside the dermis to stimulate cutaneous collagen, elastin and hyaluronic acid production in order to reduce the appearance of fine lines, wrinkles and loose skin.
This is followed by an infusion of high-end skincare products —Abi's speciality — applied with ultrasonic, which uses low-frequency vibrations to push the ingredients deeper into the epidermis. "Hero super serums", as she calls them, then help to replenish moisture reservoirs, promote the skin's natural barrier function and further stimulate collagen and elastin.
The last step is LED light therapy – red wavelengths are said to have healing and anti-ageing benefits, so Abi tells me this will help enhance and maintain the results of the facial. For this, Abi uses a fairly large tunnel-shaped machine, called the Pure Skin Quantum Therapy device, which she puts over my face and it emits just a little heat.
The facial's results
After the treatment, my skin was significantly brighter, clearer and more toned. The combination of tightening technologies deep in the skin with the lymphatic drainage caused by pressure movements across the face, as well as some high-end skincare, gave its structure a new lease of life. Of course, with facials, the effects don't last for ever so to maintain this look I'd have to make this facial a regular booking. But the condition of my skin remained at this new level for around a week.