Discover the latest online fitness classes offering live-streaming workouts, customised sessions and free trials to get you going.
The boom in online fitness classes continues. With YouTube, fitness apps, gyms and personal trainers all taking workouts online, the choice of how, when and where to exercise is now entirely up to you. Whether you love yoga, Pilates, aerobics or strength training, our top recommendations will help you figure out which online workout classes and programmes are best for you.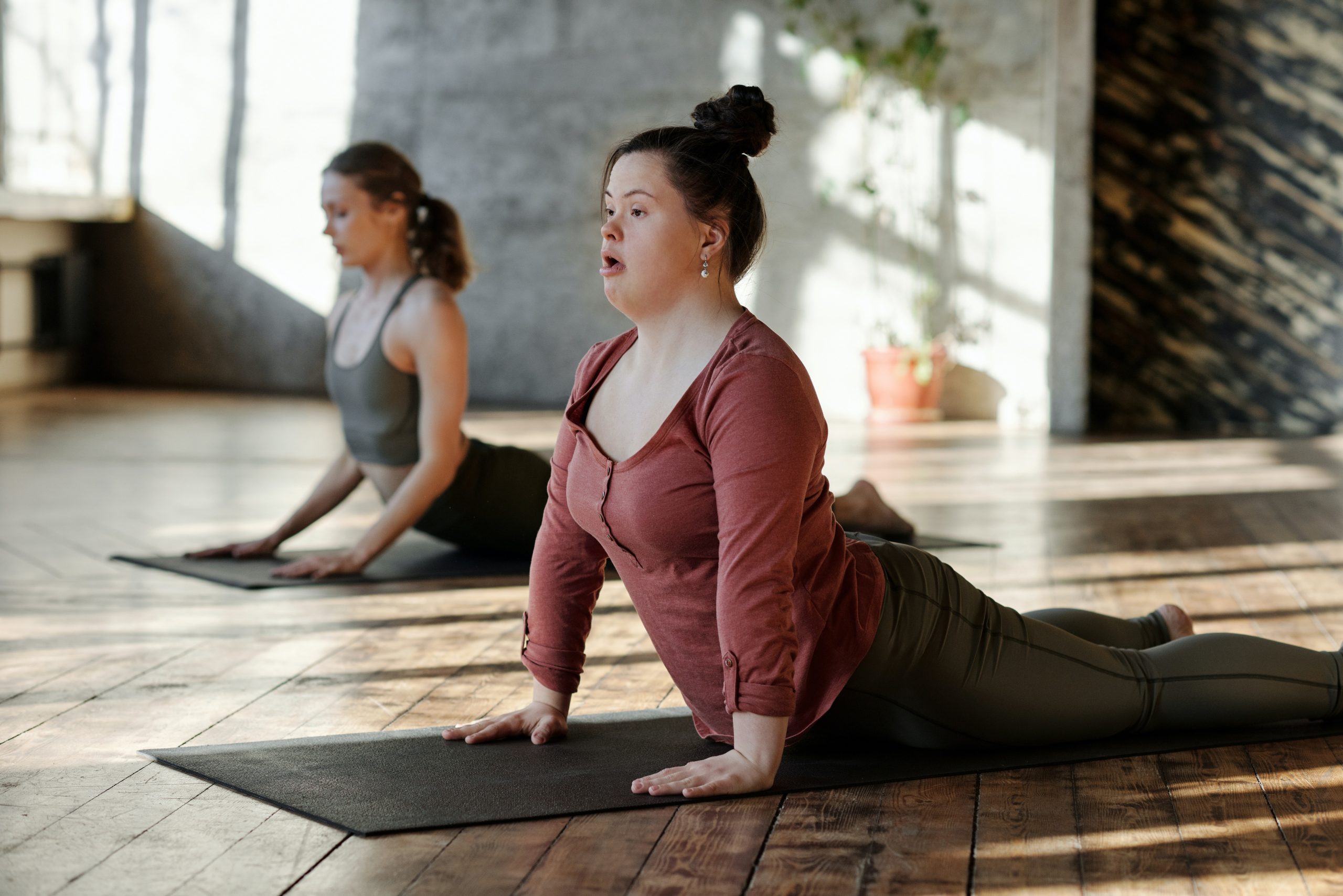 1. triyoga
Since opening its doors in 2000, triyoga has become one of London's go-to yoga and Pilates studios. "You're really spoiled for choice at triyoga, with more than 350 classes a week to choose from, all live-streamed from our studios or our expert teachers' homes," says Genny Wilkinson Priest, director of yoga at triyoga. "We try to offer something for everyone, whether you're pregnant, recovering from an illness, training for a marathon or in search of spirituality." There's invaluable guidance and health advice in the company's online pose guide and its expert teachers explain postures to help you understand the physical side of your practice. Online classes: £9 each; unlimited virtual access online: £85 per month
2. Kim Tai Chi
If you're looking for a way to increase your energy and vitality, while improving your mental and physical strength, Kim Tai Chi may be the right class for you. Offering both tai chi and qigong classes, Kim Tai Chi's classes are held daily via Zoom. Each is run by Kim Noy-Man, an instructor with over 30 years of tai chi training and practice under his belt. Kim Tai Chi also offers over-50s classes. Just keep in mind that these classes are very popular, so there may be a waiting list to join. If you really want to advance your practice, private online lessons are also available. Single monthly subscription cost £30.
3. Pilates Community
Pilates is suitable for all fitness levels and abilities. As the non-profit US healthcare company Mayo Clinic says, Pilates is 'an accessible way to build strength in your core muscles for better posture, balance and flexibility'. If you're looking to dip your toes in, Pilates Community is our top recommendation. Set up by Hannah Epps, Pilates Community has a group of highly qualified Pilates teachers who strive to make the exercise accessible to everyone, anytime. You can choose from two types of online class membership: Zoom Class Membership (four live Zoom classes and six live Facebook classes per week); and Online Facebook Membership (three live Facebook classes per week). Both also give you access to hundreds of recordings, in addition to other perks. Zoom Membership monthly subscription: £49; Online Facebook Membership monthly subscription: £9.99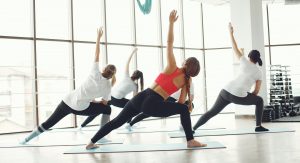 4. The Body Coach TV
Nearly 2.76 million subscribers regularly tune in to Joe Wicks' YouTube for his easy-to-follow, multi-level workouts. On the channel you'll find a variety of strength and cardio classes, with guest trainers and inspiring real life stories too. You can also join weekly live workouts with Joe on his The Body Coach app. App subscriptions cost £89.99 for a year, £37.99 for months or £14.99 per month.
5. Nike Training Club
With lots of free workouts — even more with premium — you're in safe hands with Nike's training app. Start training with a personal plan that guides you — while adjusting to your progress, schedule and other activities. With NTC, you get access to four four–six-week training plans. Whether you have access to a full gym or are training from the comfort of your home, there's a routine to fit you and your schedule so that you can reach your goals. Free, premium version costs £108.99 annually.
6. FITT
Whether you want to build strength, lose weight, improve cardio fitness or perfect your downward dog, FIIT offers a wealth of classes to choose from. Membership gives you unlimited access to even more workouts, ranging from HITT and strength training to Pilates and yoga, as well as training plans curated by some of the best trainers around the world. Its 14-day free trial allows you to sample its classes, while the enhanced premium version starts from £10 per month.