Meet the designers at the core of the capital's fashion scene
From Vivienne Westwood's unconventional designs to Stella McCartney's sustainable clothing, the work of British fashion designers has been at the forefront of the global fashion scene for decades.
As up-and-coming designers claim their rightful place next to the veterans, we look at three London-based labels — both new and older — that make Brit fashionistas proud (and everyone else just happy) through elaborate, one-of-a-kind designs and fine craftsmanship.
Here are the brands to splurge on right now.
Emilia Wickstead, for a Royal favourite
Fashion was in the veins of New Zealand-born Emilia Wickstead, whose mother ran a successful bespoke dressmaking service while the designer was growing up.
It's unsurprising, then, that she decided to pursue a career in fashion herself, studying fashion design with marketing at London's prestigious Central Saint Martins and going on to intern at Vogue as well as various fashion houses. Later, she'd become the go-to designer for the Duchess of Cambridge.
Wickstead established her own brand in 2008 with £5,000 given to her by her then-boyfriend and now-husband, inviting friends and family to buy made-to-measure pieces she designed in her own flat.
Now, she's renowned for her fresh take on womenswear, dressing everyone from Sarah Cameron, wife of former prime minister David, and Kate Middleton, who regularly wears her designs when appearing at public events. Today, you'll find her ready-to-wear collections at the likes of Harrods and Net-A-Porter, as well as in her London flagship store in Belgravia.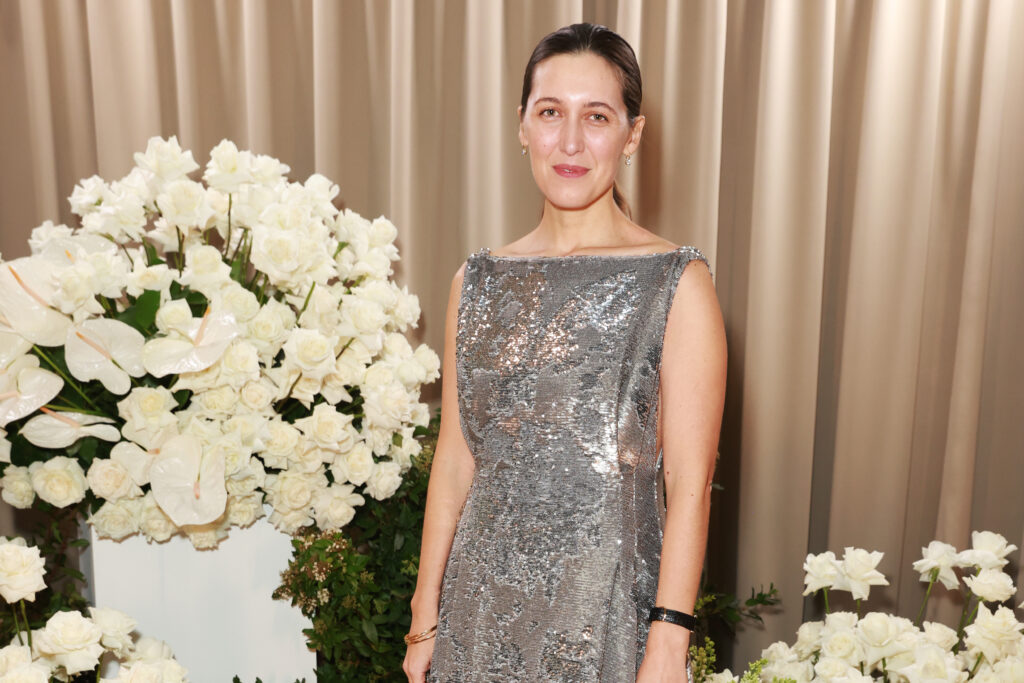 r.l.e, for ethereal eco-fashion
Founded in 2021, r.l.e is the brainchild of Chinese designer and London College of Fashion graduate Qixin (Cici) Zhang. Her designs draw inspiration from Mother Nature to create romantic womenswear, accessories and bags with a green ethos.
Indeed, sustainability is at the root of the production process, with Qixin and her team transforming unused, cut-off fabrics into 3D yarns, before weaving them into accessories, shoes and clothes that make up the brand's unique releases.
r.l.e's ethereal designs are made from wool, filament silk, mohair and organic cotton, and embellished with hand-crafted touches such as silk couture flowers, silk ribbons and beading. The intricate details found in flowers, butterflies and branches have inspired the brand's AW23 collection.
Think butterfly-shaped ear clips, lace dresses in off-white hues, long skirts with pleatings and ruffles, and soft puffy jackets and handbags adorned with the label's signature crochet silk rose bouquet. All encapsulate r.l.e's mantra — nothing should be forgotten and everything deserves the chance to be beautiful again.
Pepa London, for classy childrenswear
Spanish-inspired Pepa London is on a mission to bring a refined touch to children's fashion. The label first gained attention when it dressed Prince George and Princess Charlotte at Pippa Middleton's wedding in 2017.
Born and raised in Málaga, founder Pepa González began her career in PR and marketing. It wasn't until she was almost 30 that she decided to move to London and make her first foray into fashion.
Founded in 2013, Pepa London fuses Spain's carefree spirit with preppy London fashion to offer a fresh take on quintessentially British designs. The garments are designed in London and sold out of her store in Belgravia. González's mother initially helped to bring the sketches to life, and she still hand-smocks and finishes many of them herself.
Britain is always at the heart of Pepa London's pieces: picture collar dresses and jumpers in floral prints and stripes, toggle knitted cardigans and shorts with turn-ups, which transform babies and youngsters into dapper ladies and gents.
Words by Konstantina Pyrnokoki and Layla Turner
Main image: r.l.e