Leading the way in modern dentistry is the glamorous Dr Rhona Eskander, whose smile-transforming techniques are both cost-effective and highly successful.
Dr Rhona Eskander is not your normal dentist. Young, beautiful and incredibly glamorous, Rhona greets her patients in a plant-filled, fairy-light bedecked waiting room in Chelsea, London, kissing them on both cheeks and calling them her "Honeys! Darlings! Angels!"
Her approach is as current as she is, where, as well as general dentistry, she concentrates on transforming smiles and employing the latest techniques to build that Hollywood grin.
"Lots of my patients are fairly young," she tells me. "With Instagram and social media in general, there's so much pressure to have perfect teeth, but I also see an increasing number of older people, too. They come in and realise how much I can do, and when they leave they have this whole new confidence about them. It's amazing."
One of the treatments Rhona is referring to is bonding, where composite resin is applied to teeth to make them whiter and more even. It's a simple, inexpensive cosmetic dental procedure that's usually completed in a single visit. Less extreme and less expensive than veneers, the results are said to be impressive and while its popularity is growing, it's still relatively unknown. The 30-minute procedure involves using a shade guide to select a shade of resin that matches the natural colour of the tooth exactly. Before attaching the bonding, the surface of the tooth is buffed and lightly coated with a conditioning liquid so that the bonding material sticks to the surface more easily. Next, putty-like resin is applied to the tooth and shaped until it is in place. Then the material is hardened using an ultraviolet light or laser. After the resin is set a few final touches, such as additional shaping and polishing of the bonding, may be needed so it matches the rest of your teeth.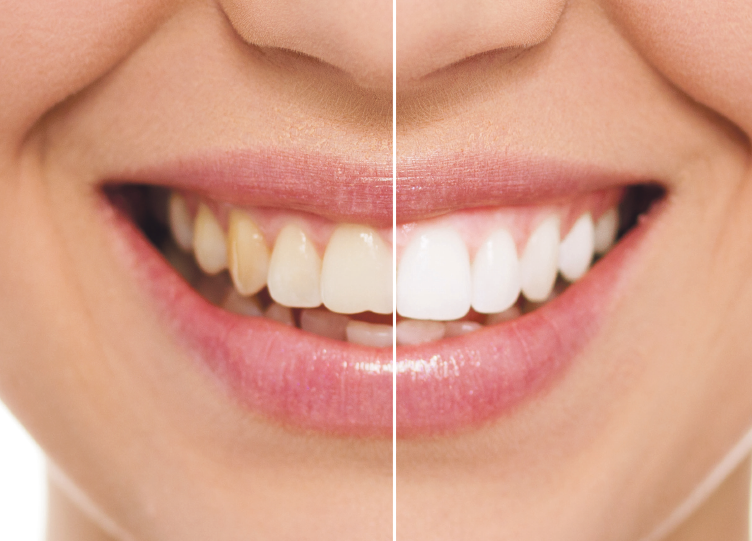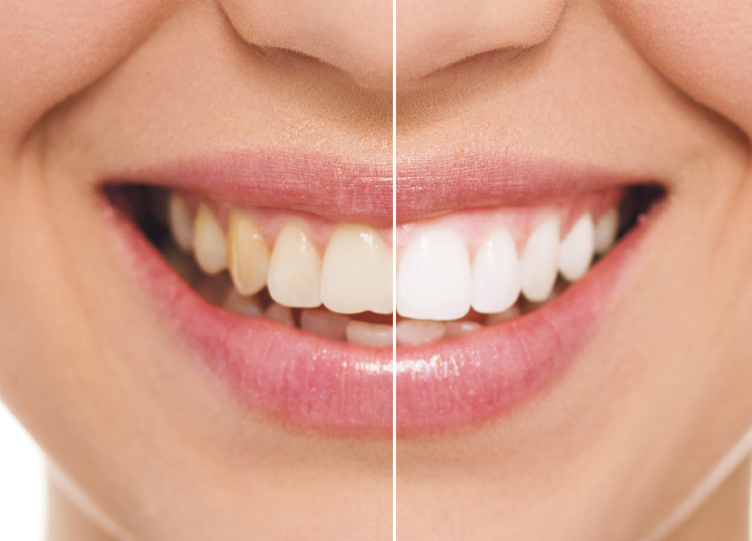 This is the treatment I'm testing. Years of over-zealous drinking from the bottle as a teenager combined with excessive coffee consumption as an adult has resulted in chips and staining on my two front teeth. I decided now was the best time to make a change and Rhona seemed like the perfect dentist for me.
"Hun!" Rhona greets me as exuberantly as she did her other patients, embracing me like a long-lost cousin before leading me through to her work area — a large room at the back of the practice.
What follows is nothing short of an artist beginning work on her latest project, my mouth the blank canvas on which she's building her masterpiece. Twice I sit up as she strides around me, peering at my teeth from every angle, before lying me back down: "Just a touch more shaping on the right, my angel."
There are no needles, no plyers, no scary men in surgical masks, and in half an hour, Rhona's work is done. Unlike many other dental procedures, no anaesthesia is required. "Bonding is great because it's so quick and doesn't involve damaging the teeth, plus so long as you're careful, it lasts for years," she explains.
I gaze at my mouth in the mirror. My two front teeth are perfectly white, perfectly symmetrical — the years of mistreatment erased. I leave with the confidence Rhona talked of. And yes, it's amazing.
Price: from £200 per tooth, but often only the front four need to be treated.