Great British Bake Off winner Candice Brown shares her recipe for tiramisu bread and butter pudding with Baileys cream — a perfect dinner party dessert.
Baker, cook, author and former winner of The Great British Bake Off, Candice Brown answers some quick-fire questions, and reveals the methodology behind her recipe for tiramisu bread and butter pudding with Baileys cream, which you can find in her book Happy Cooking.
Favourite recipe in your new book?
Sweet is kanelbullar (Swedish cinnamon buns) and savoury is khachapuri (cheese-stuffed Georgian bread).
A chef who inspires you most?
Tom Kerridge is someone I've always looked up to and am now fortunate enough to call a friend. We recently took [our pub] The Green Man to the Pub in the Park festival, and to see our little pub next to the likes of The Hand and Flowers and The Coach was just incredible.
Favourite thing to do when you're not cooking?
Playing with Lego and reading.
One piece of advice you'd give to any aspiring bakers?
Enjoy food. Never stop learning and don't worry if it goes wrong. (And if it looks rubbish, eat it with your eyes open!)
Tell me a bit about this pudding?
Why have tiramisu or bread and butter pudding when you can have both together? These are two really retro puds that I've combined to make this delightful hot and stodgy dessert. I've kept the sponge fingers in there as they offer a different texture from the bread. Don't worry if you can't get hold of them though, just use extra bread or even try toasting a few slices.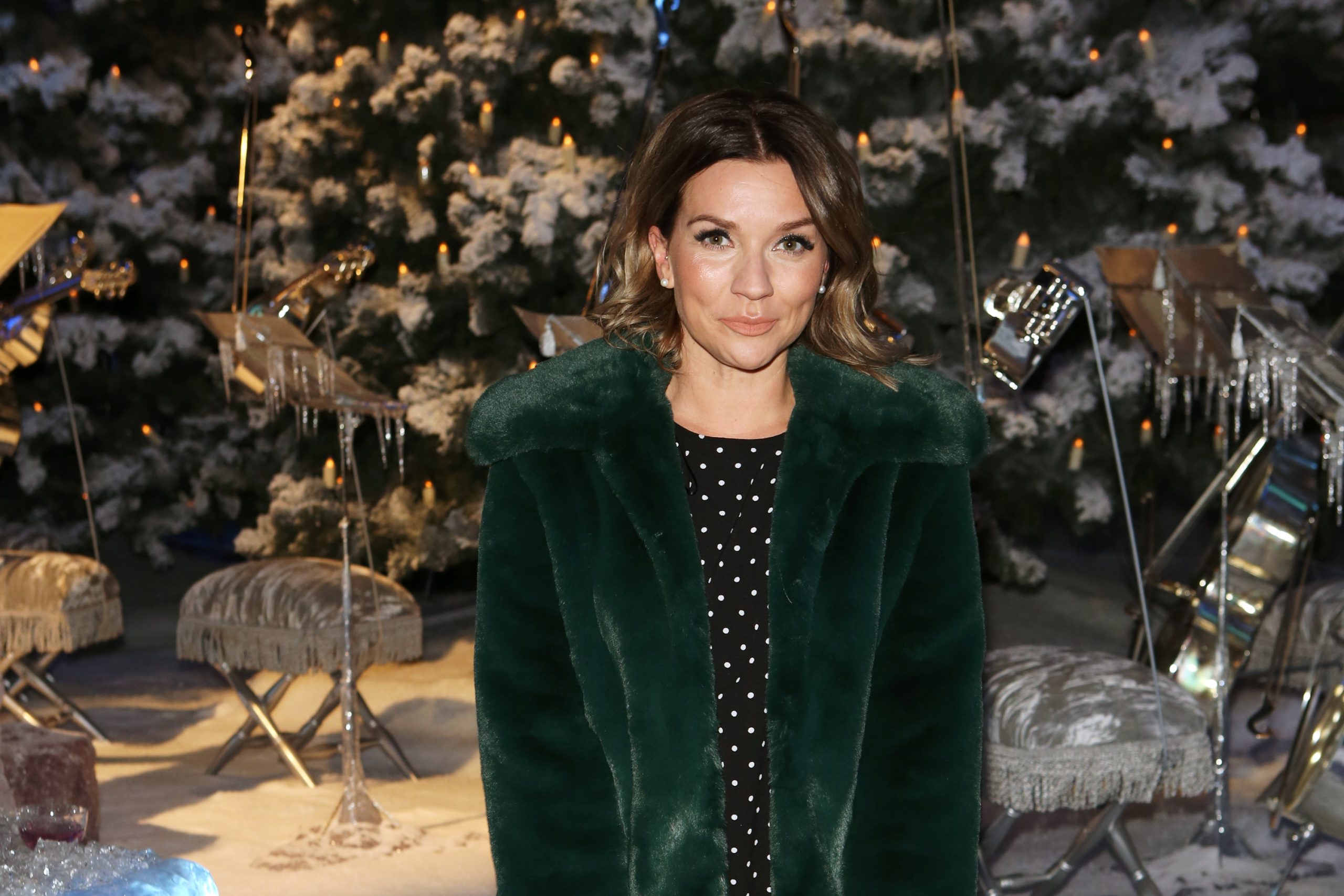 Tiramisu bread and butter pudding recipe
Ingredients
500ml whole milk
500ml double cream
1 tsp vanilla bean paste
2 eggs, plus 1 egg yolk
30g light soft brown sugar
250ml triple shot espresso
100ml Tia Maria
175g sponge fingers (ladyfingers)
50g unsalted butter, softened,
plus extra for greasing
1 small loaf of sliced white bread
100g dark chocolate chips
25g demerara sugar
30g cocoa powder
Baileys cream (optional):
250g mascarpone
400ml double cream
50ml Baileys
Method:
To make the custard, heat the milk, 500ml cream and vanilla bean paste in a saucepan over a medium heat.
Put the eggs, yolk and light soft brown sugar in a bowl and mix until the mixture starts to turn pale.
When the milk and cream mixture is just about simmering, pour it into the eggs and sugar in one steady stream, whisking constantly. Return the mixture to the saucepan over a low heat, mixing constantly until the custard starts to thicken very slightly.
Mix together the espresso and the Tia Maria and soak the sponge fingers in the mix.
Spread the butter over the sliced bread and cut each slice in half to form two triangles.
Grease a 30 x 25cm ovenproof dish with butter and add a row of bread triangles followed by a row of the coffee-soaked sponge fingers and so on, so you have a dish full of alternating rows of bread and sponge fingers. Sprinkle over the chocolate chips, then pour over the custard. If the custard has thickened up too much, you can mix in some more milk. Give the bread a little bit of a push down so the custard gets in between all the layers. Set aside for 1 hour to allow it to really soak in.
Serve with the Baileys cream, if you like.