From a new release by Billie Eilish to Jennifer Lopez's 20-year market reign, we take a look at some of the best fragrances launched by celebrities and reveal which are worth the money.
When celebrities dabble in anything other than their main occupation, the outcome can be disappointing. Yet every once in a while, they discover talents they — and we — never knew existed. When it comes to beauty products, many of them have tried their hand at perfumes — and some have actually nailed it.
Below, we list our favourite perfumes released by celebrities to add to your fragrance collection.
1. Eilish Eau de Parfum by Billie Eilish, for a homely feel
Inspired by the human body, this feel-good perfume encased in a gold cast — reflecting Billie Eilish's own chest — is meant to feel like home. That's if your home smells like vanilla, mixed with scents of red berries, mandarin, cocoa, and notes of soft spices, sugared roses and wood. "I wanted it to feel like a warm embrace," the singer said, and she's succeeded. You'll hardly find a more comforting scent. Eilish Eau de Parfum is available to purchase at theperfumeshop.com
2. Fenty Eau De Parfum by Rihanna, for a bold statement
From fashion to cosmetics, Rihanna never ceases to impress with the products she launches or her collaborations with different brands whose philosophy matches her free spirit. Fenty Eau De Parfum is one of her own; bold and fiery just like her, it blends blueberry and tangerine with Bulgarian rose, magnolia, geranium, and hints of patchouli and musk. The scent is meant to echo a beautiful garden walk, making it especially fitting for spring and summer.
3. Incredible Things by Taylor Swift, for a sweet touch
Sweet yet enigmatic, Taylor Swift's Incredible Things fragrance takes us back to the singer's 'golden' years, just before she released her 1989 album. With top notes of pink pepper and grapefruit, the perfume matches Swift's bubbly but assertive personality. It also features floral tones of vanilla orchid, passion flower and suede, with base notes of white amber, creamy musk, vanilla from Madagascar and vetiver from Haiti. The watercolour print on the bottle reveals her silhouette.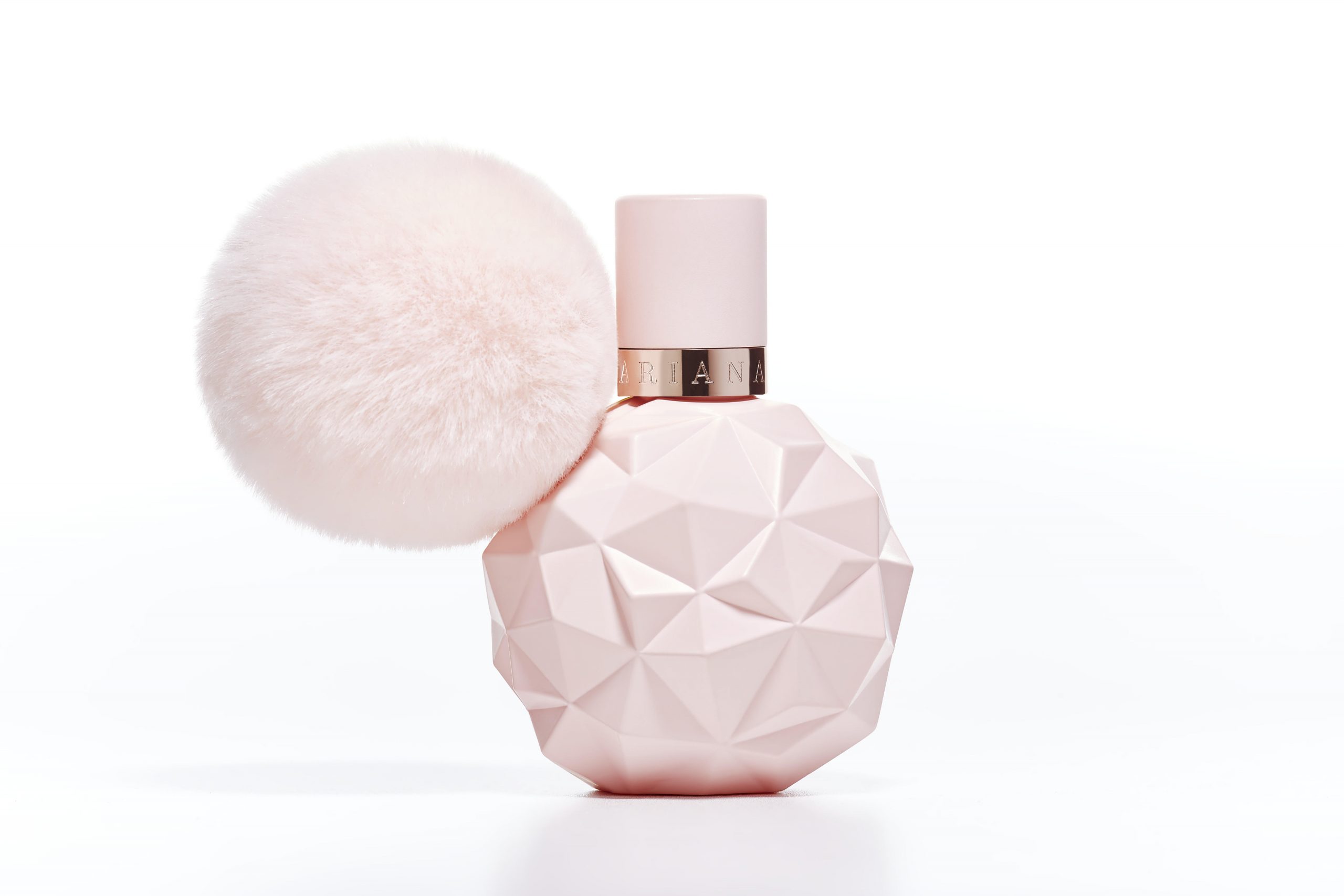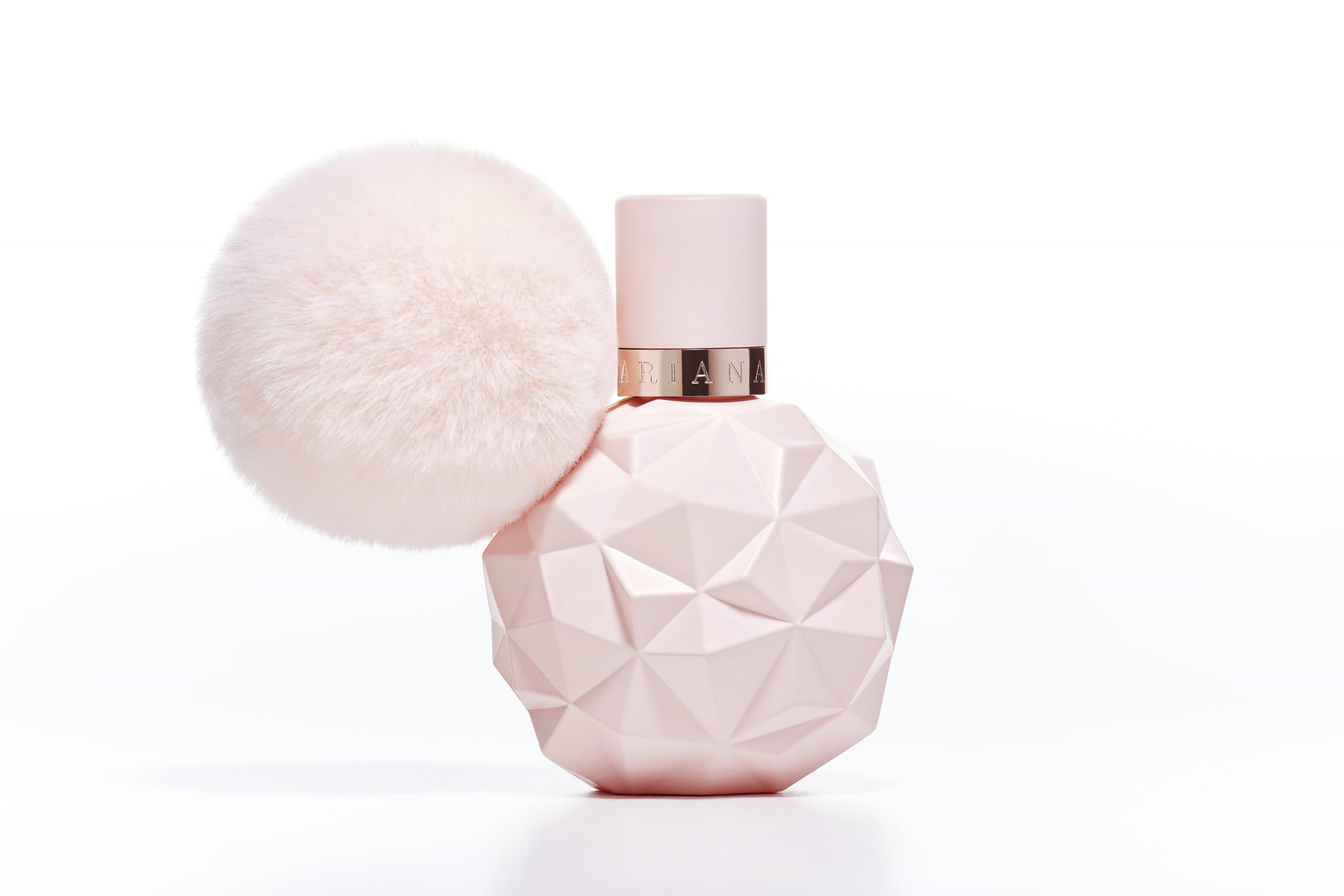 4. Sweet Like Candy by Ariana Grande, for a sugary scent
Ariana Grande has released several perfumes over the years, but there's one that remains timeless. As sugary as its name suggests, Sweet Like Candy encloses vanilla, blackberry, whipped cream and marshmallow, all making for a candy-like, soft scent that's meant to attract light perfume lovers and foodies alike. The singer loves adding edible touches to her fragrances — Thank U, Next is another sweet-tooth favourite. Sweet Like Candy is available to purchase at theperfumeshop.com
5. Jennifer Aniston by Jennifer Aniston, for summer vibes
This balmy perfume brings to mind images of long stretches of sand and waves lapping on the shore. Inspired by Jennifer Aniston's love of the sun and the sea, and named after the actress, the fragrance mixes citrus notes with rose, jasmine, lily and violet, tied together with sandalwood, amber and musk at the base. It's not the most innovative perfume out there, but it's sure to bring you balance and calm.
6. Lovely by Sarah Jessica Parker, for an elegant aroma
This sophisticated perfume goes all the way back to 2005 but it's as classic as Sarah Jessica herself. Lovely combines a mix of citruses like bergamot and fresh mandarin with notes of lavender, patchouli, orchid, rosewood and white amber. Subtly tinted pink, its bottle is minimal in design yet feels lavish, too. For a slightly stronger scent, opt for Parker's other fragrance, Stash. Lovely is available to purchase at theperfumeshop.com
7. Curious by Britney Spears, for a youthful scent
With more than 30 perfumes to her name, picking just one out of Britney Spears' lengthy fragrance list is not an easy feat. Yet here we are with a winner. Curious sold more than 500 million bottles in the decade following its 2004 release, while earning Spears $100 million (£80m) in just five weeks after its launch. It's all down to a mix of jasmine, vanilla and musk pear that gives it a youthful floral scent, which is instantly loveable. Curious is available to purchase at theperfumeshop.com
8. Glow by Jennifer Lopez, for a glam classic
It doesn't get more nostalgic than JLo's Glow, launched in 2002. Still, this classic – and classy – perfume is her signature one for a reason. Its scent is glamourous, comforting and uplifting all at the same time. Its fruity blend of orange blossom, pink grapefruit, rose and musk with a hint of vanilla will remind you of a refined soap, but with a touch of JLo sparkle; proper '00s vibes right there. Glow is available to purchase at theperfumeshop.com