Looking for a way to enhance your skin, but don't want to go under the knife? Here are five procedures that could slow down ageing and prevent fine lines, wrinkles, and face sagging
If you've been considering non-invasive skin treatments, you're not alone. According to a 2021 study by Mintel, 43% of UK adults increasingly consider non-surgical procedures as a normal part of beauty grooming routines.
The popularity of these treatments makes perfect sense when you consider some of the benefits they offer, says founder and medical director at London's One Skin Clinic, Dr Najia Shaikh (MBBS, MRCGP). "Non-invasive skin treatments have the potential to deliver natural results in a short time and can sometimes cost less than other comparable procedures," she explains. "They could slow down ageing and prevent fine lines, wrinkles, and face sagging." Want to give one a go for yourself? From fly-by face lifts and rejuvenating peels to the 'big B', here are five to consider.
Morpheus8
Popularly referred to as a 'lunch time facelift' thanks to its minimal downtime, Dr Najia says Morpheus8 is one of the most popular skin tightening treatments at her clinic. In fact, it's considered to be the holy grail of non-invasive skin treatments. "Tiny needles are used to deliver radio frequency in the deeper layers of the skin," she explains. "This increases collagen production, improves skin texture, reduces fine lines and wrinkles, and tightens and lifts the skin."
Botox
We couldn't talk about non-invasive skin treatments without mentioning the 'big B': Botox. The world's most popular and best-known non-invasive skin treatment, Botox has legions of fans thanks to its relatively quick and painless skin-smoothing results. Botox, or botulinum toxin, freezes the muscles to stop the release of acetylcholine. If you're worried about leaving the clinic with the dreaded 'frozen face' look, don't be. Experienced practitioners are trained to know precisely how much Botox is optimal to inject based on your unique skin and preferences.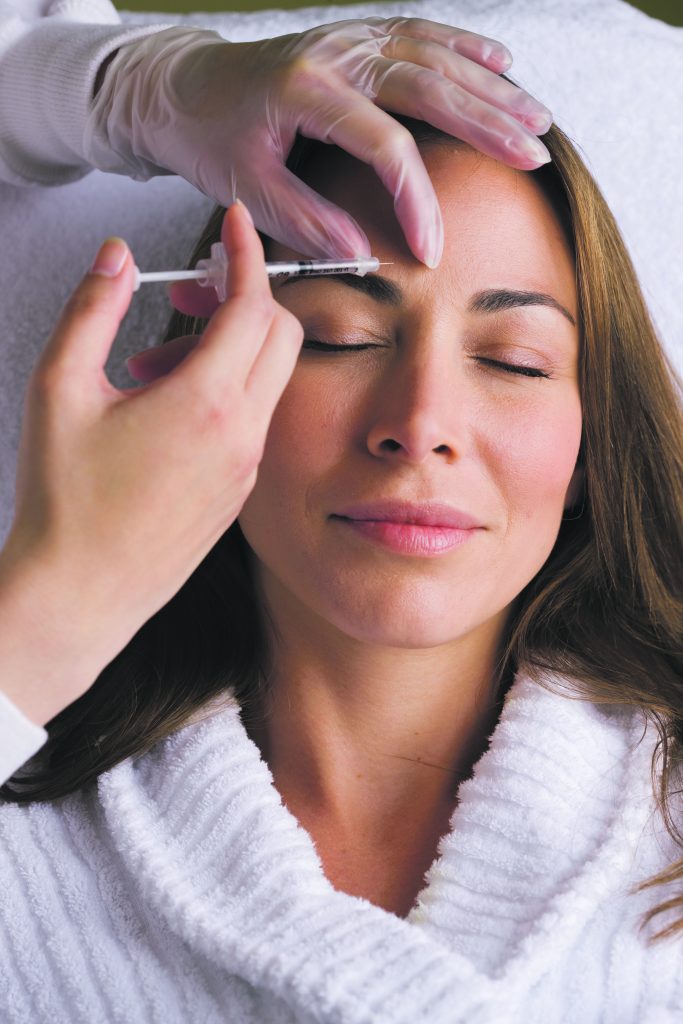 Dermal Fillers
One of the many perils of ageing is sagging skin. Dermal fillers can help by plumping the skin, helping to improve the appearance of wrinkles and volume loss. A key quality that's driven the boom in these treatments is their versatility. Not only could dermal fillers give your lips, cheeks, forehead, and under-eye area a more youthful appearance, but they can also be used to perform non-surgical rhinoplasty and chin augmentation.
Chemical Peels
Looking for a treatment that rejuvenates the face, hands and neck, but don't like needles? Get a chemical peel. Favoured by celebrities including Gwyneth Paltrow, Jennifer Aniston and Amanda Seyfried, chemical peels are formulated to promote rapid cell turnover. According to Medical News Today, there are three main types of peels: superficial, for skin issues affecting the top layer of skin; medium-depth, for fine wrinkles, or minor sun-damaged skin, hyperpigmentation or acne scars; and deep, for moderate to severe sun damage, wrinkles or hyperpigmentation.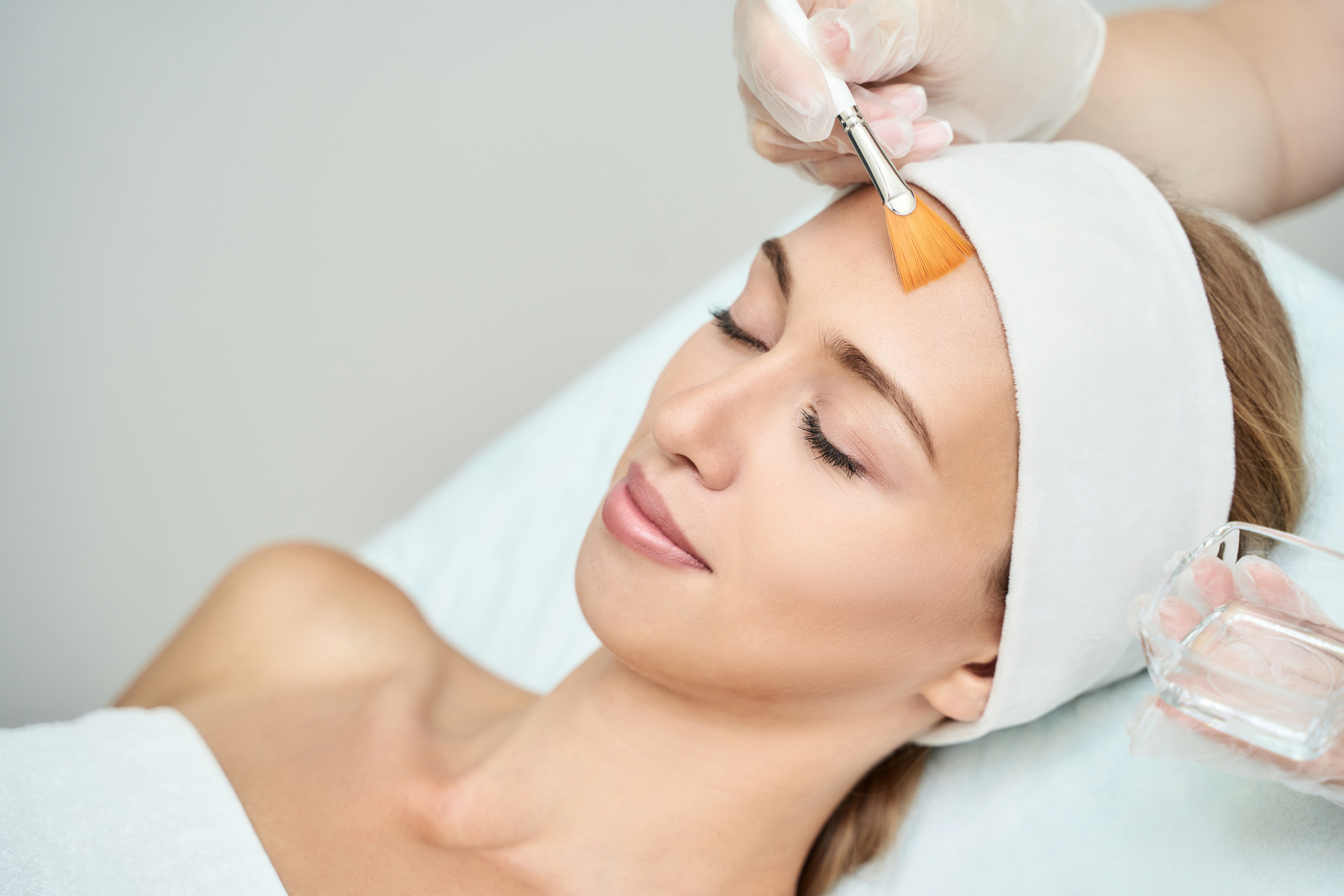 Silhouette Soft Thread Lift
Another popular non-invasive skin treatment at Dr Najia's clinic is the Silhouette Soft Thread Lift. The treatment is described as 'a highly-effective thread lift that can be used to correct and tighten the midface, jawline, eyebrow, and neck.' Results are said to last up to 24 months, so it's an ideal treatment for anyone who wants results similar to a facelift, but doesn't want to go the surgical route. In fact, the treatment is pain-free, as it's performed under local anaesthetic.
Words by Monica Mizzi