There are so many reasons to visit Ubud, Bali's spiritual heartland, from the incredible landscapes to the temples steeped in history. And if you do decide to plan a trip, then Viceroy Bali is the perfect luxury basecamp from which to discover it all
The island of Ubud first came to the world's attention in the wake of Charlie Chaplin's visit to the island in 1932. Then, more recently in 2006, it became a go-to destination for those who read Elizabeth Gilbert bestseller Eat Pray Love (subsequently made into a film of the same name in 2010).
Today, it's a magnet for curious digital nomads, artists and Zen seekers backed by vivid green hills, temples and lush rainforests. Add in a growing number of high-concept restaurants and sublime hotels and the choice of where to stay on the island might prove tricky. Here are five reasons why Viceroy Bali is the only Balinese bolthole worthy of your attention.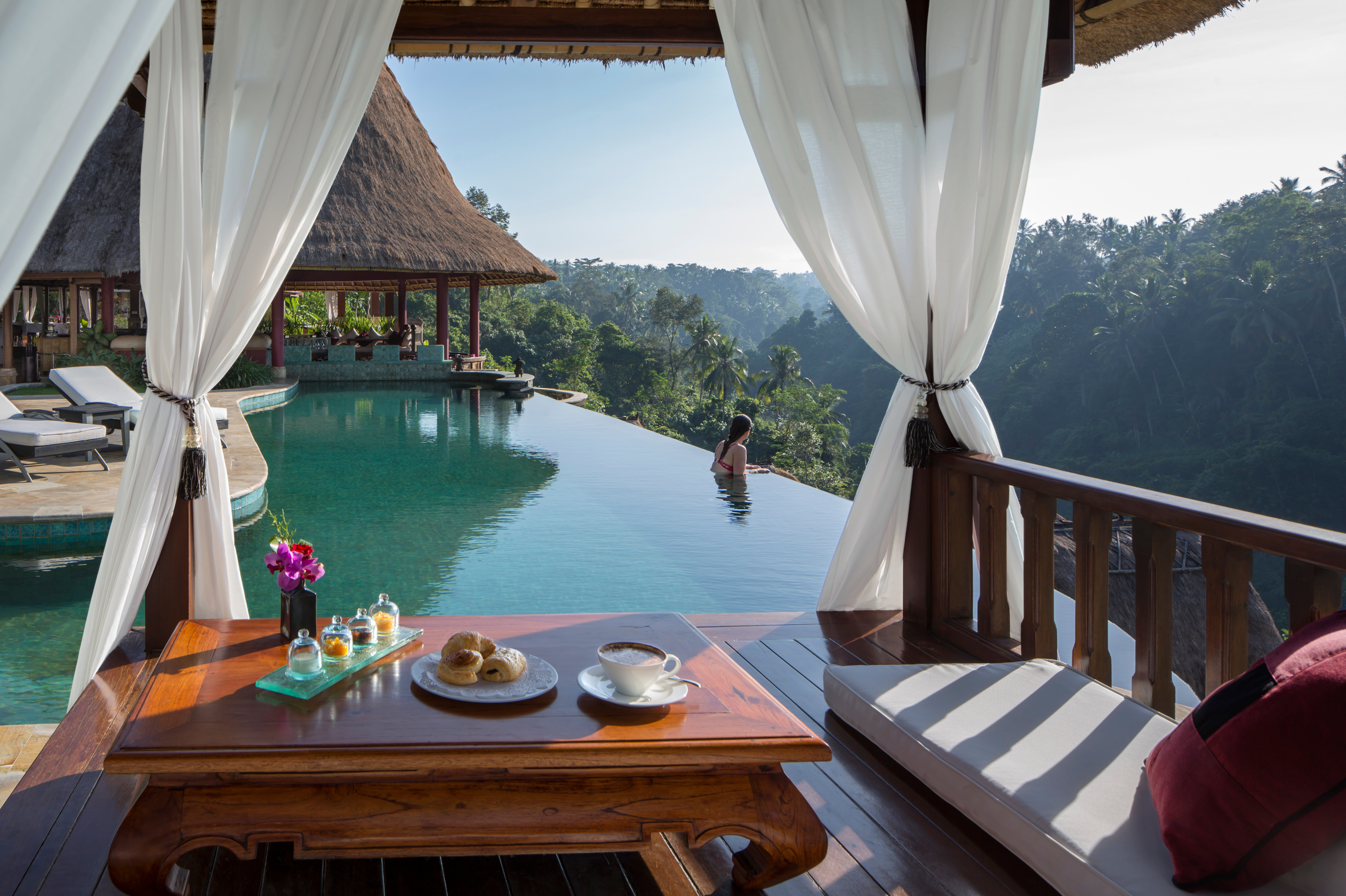 1. Visit the Monkey Forest Sanctuary
A tourist hub that lives up to the hype. It might look like an open-air zoo at first glance, but Ubud Monkey Forest is actually a holy site and home to more than 1,000 long-tailed Balinese macaques. Take advantage of Viceroy Bali's central location and after just a 13-minute drive, you'll be completely immersed in the forest's voluptuous foliage and surrounded by these magnificent monkeys in their natural habitat. The primates are considered sacred by Balinese Hindus who come to pray in the three ancient temples here. But the primates are still cheeky and very curious, so be sure to keep bags and food close. Later, retreat to the hotel's peaceful gardens and infinity edge pool for some calm.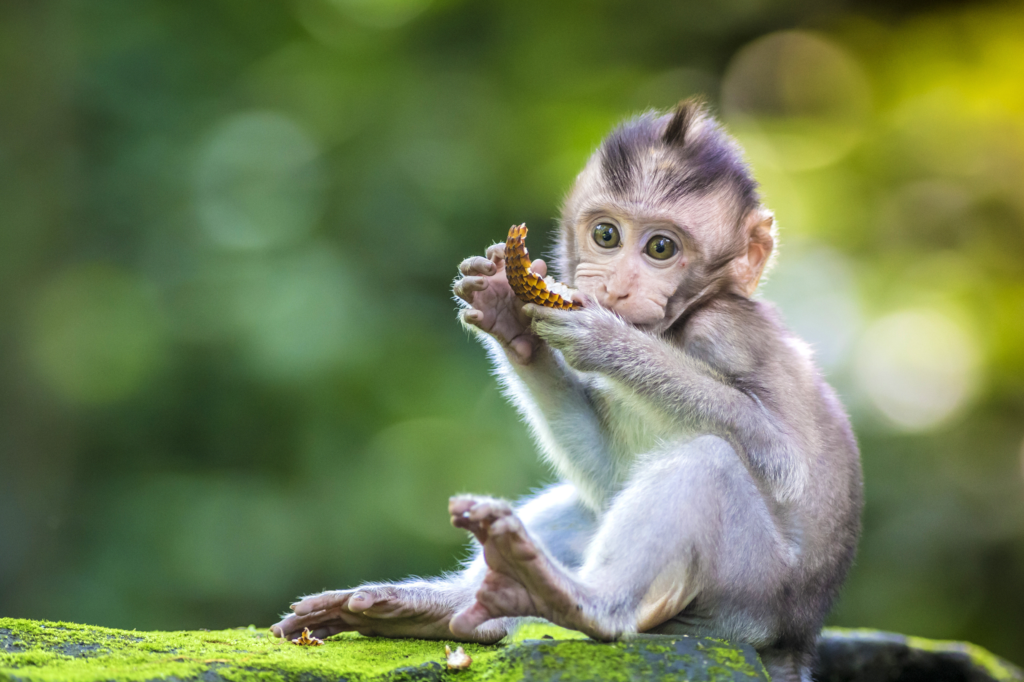 2. Gunung Kawi Temple
You'll find this 11th-century puzzle of courtyards and cliff-carved shrines along the Pakerisan River, half an hour north of central Ubud and close to Viceroy Bali. Gunung Kawi is a magnificent collection of temples that were first built into a sandstone wall after Hindus migrated from Java to Bali hundreds of years ago. Getting down to this ancient jungle-enshrouded site takes a little leg power (there are some 300 steps), but it's worth it to learn about the history of Bali and feels delightfully off the tourist path, so you won't meet many crowds. Hire a guide and visit in the early morning before the sun's rays become a bit too much.
3. Try wellness experiences in Ubud
Unwind and relax in the Akoya Spa at Viceroy Bali — positioned in one of Bali's most tranquil settings, it's perched magnificently atop a gorgeous valley with spectacular views overlooking the Petanu River Gorge. The Ubud Wellness Retreat Package is the perfect wellness experience with daily spa treatments, yoga and Pilates, plus regular visits from a local shaman. Therapists here perform a range of blissful scrubs, wraps and massages using a variety of techniques from across Asia and Europe. IV drips are on offer via the spa's partnership with Fusion Wellness. This highland region is the centre of healing on Ubud and Akoya is at its heart.
4. Sip Chaplin-inspired cocktails
Time travel back to the 1930s, an era of frivolity and glamour that's brilliantly captured at Apéritif Bar — a smoky, classic speakeasy-style Ubud bolthole at Viceroy Bali. In the hands of award-winning mixologist Panji Wisrawan, you'll be swept away by the vibrant energy and enticing aroma of the Cocktail Anthology — a curated menu of expertly crafted cocktails that pay homage to the legion of legendary foreign artists and academics who visited Bali back in the thirties.
Concoctions such as The Artist (named after Rudolf Bonnet), The Tramp (Charlie Chaplin) and The Dancer (Beryl de Zoete) will all set the tone for an evening of history, culture and unforgettable flavours. Go one step further and experience Apéritif Bar's exclusive cocktail masterclass: learn trade secrets, explore the garden for ingredients and make delicious mixes paired with canapes.
5. Sample the local cuisine
A memorable highlight of any visit to Ubud is the varied Balinese cuisine. Why not make it extra special at Viceroy Bali's newest and award-winning Apéritif Restaurant that overlooks verdant jungle and local paddy fields. Belgian chef Nic Vanderbeeken has put together a selection of fine-dining degustation menus that explore this Indonesian archipelago through ingredients ranging from caviar and lobster to ginger flower and hibiscus.
Meanwhile, CasCades restaurant offers traditional Balinese dishes such as pepes ikan (marinated mackerel and wrapped in banana leaves) and sate lilit be pasih (minced fish on lemongrass sticks) on its decadent Royal Rijsttafel tasting menu.
As well as the opportunity to enjoy meals from both these world-class restaurants, there are also cookery classes — which include an early morning trip to nearby local markets — as well as the chance to visit to a coffee plantation and vegetable farms in the mountains. In all, there are mouth-watering and authentic experiences at every turn. viceroybali.com