Need a reliable charger to power your day? With their speed-boosting technologies and wireless capabilities, we separate the best from the rest
Whether you're keeping up with social media or streaming the latest shows, smartphones are an integral part of our daily lives. Having a great charger can be the difference between a stress-free day of scrolling and tearing your hair out as your battery plummets towards 0%. From a portable powerhouse perfect for travelling to a cable-busting wireless pad, here are five of the best phone chargers on the market today.
For a rapid refuel
Promising to charge an iPhone to 50% in just 25 minutes, the Anker PowerPort III (£12.99) packs serious speed into a tiny package. The 20-watt charger comes with Anker's PowerIQ 3.0 quick-charging technology and is compatible with all USB-C cables, making it an ideal choice for anyone needing a rapid battery boost. With a compact design, the PowerPort III is perfect for slipping into a bag or suitcase, and the price tag represents decent value for money.
For portable power
Whether spending the weekend at a festival or heading out for a long day of hiking, a portable phone charger is a must-have accessory. Capable of storing enough power to keep your devices charged for a full week, the INIU 20000mAh Power Bank (£29.99) combines a sleek design with fast-charging technology that can refuel three devices simultaneously. If the INIU device is running low on power after your trip, allocate four hours for a full recharge.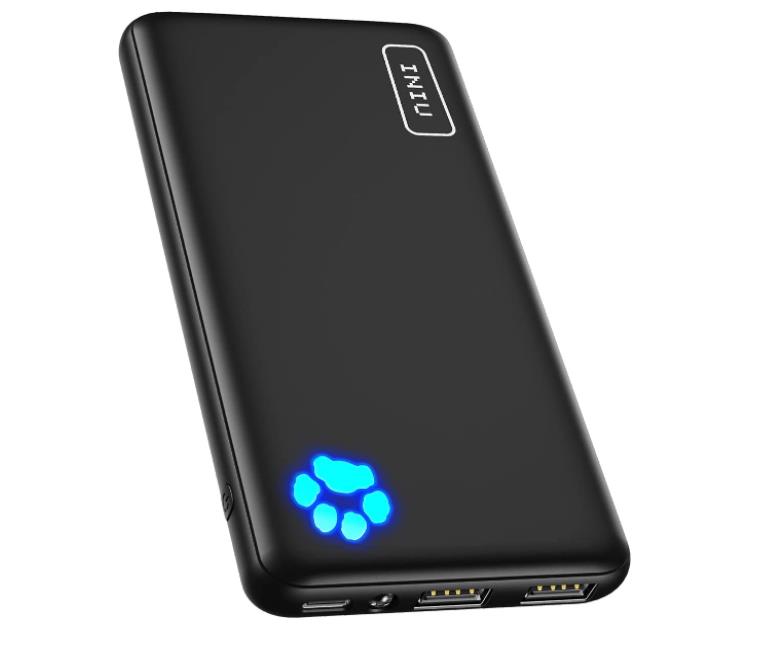 For charging multiple devices
Boasting an impressive six charging ports, the Anker PowerPort 6 (£36.99) is perfect for anyone who needs to charge multiple devices at the same time. Featuring 60 watts of power, PowerPort 6 combines Anker's PowerIQ technology with a MultiProtect safety system that will charge all your devices quickly and safely. As well as offering a great solution for multi-device charging at home, the PowerPort 6 is ideal for anyone travelling overseas who wants to avoid packing multiple adaptors.
For going wireless
If you're looking to cut down on cables cluttering your home, a wireless charging pad could be the perfect solution. The Yootech Wireless Charger (16.99) is compatible with smartphones from Apple to Android, with up to 10 watts of power ensuring your battery will be back at 100% in no time. Using the Yootech device couldn't be easier — simply place the phone on the pad's surface and look out for the green LED light that indicates your charge has begun.
For keeping in your car
A long car journey can be a perfect opportunity to charge your phone while on the move. Compatible with any 12v or 24v cigarette lighter port, the thumb-size Syncwire PD Car Charger (£14.99) works with both USB-C and USB-A cables and is an ideal back up for anyone who rushes out of the door without charging their phone.
Words: Matt Figg