From immersive VR workouts to gamified settings on your exercise bikes, we look at how home fitness is venturing out of this world and improving results.
If only we could do our daily yoga session on the moon, or turn an at-home cycle ride into an arcade experience?
Good news: gamified fitness (also called exergaming, or active video gaming) is here, combining fun, novelty and cardio. Some exergames have been built into fitness equipment, like Peloton's new Lanebreak feature, which uses the bike's resistance knob as a "wheel" to turn an avatar. Others are available through fitness games accessed with an Oculus Quest virtual reality (VR) headset, which, at sub-£300, now costs less than most home fitness equipment.
Research into gamified VR workouts shows exercising with certain games in VR burns more calories than a standard gym session — but that's just the tip of the iceberg when it comes to potential benefits.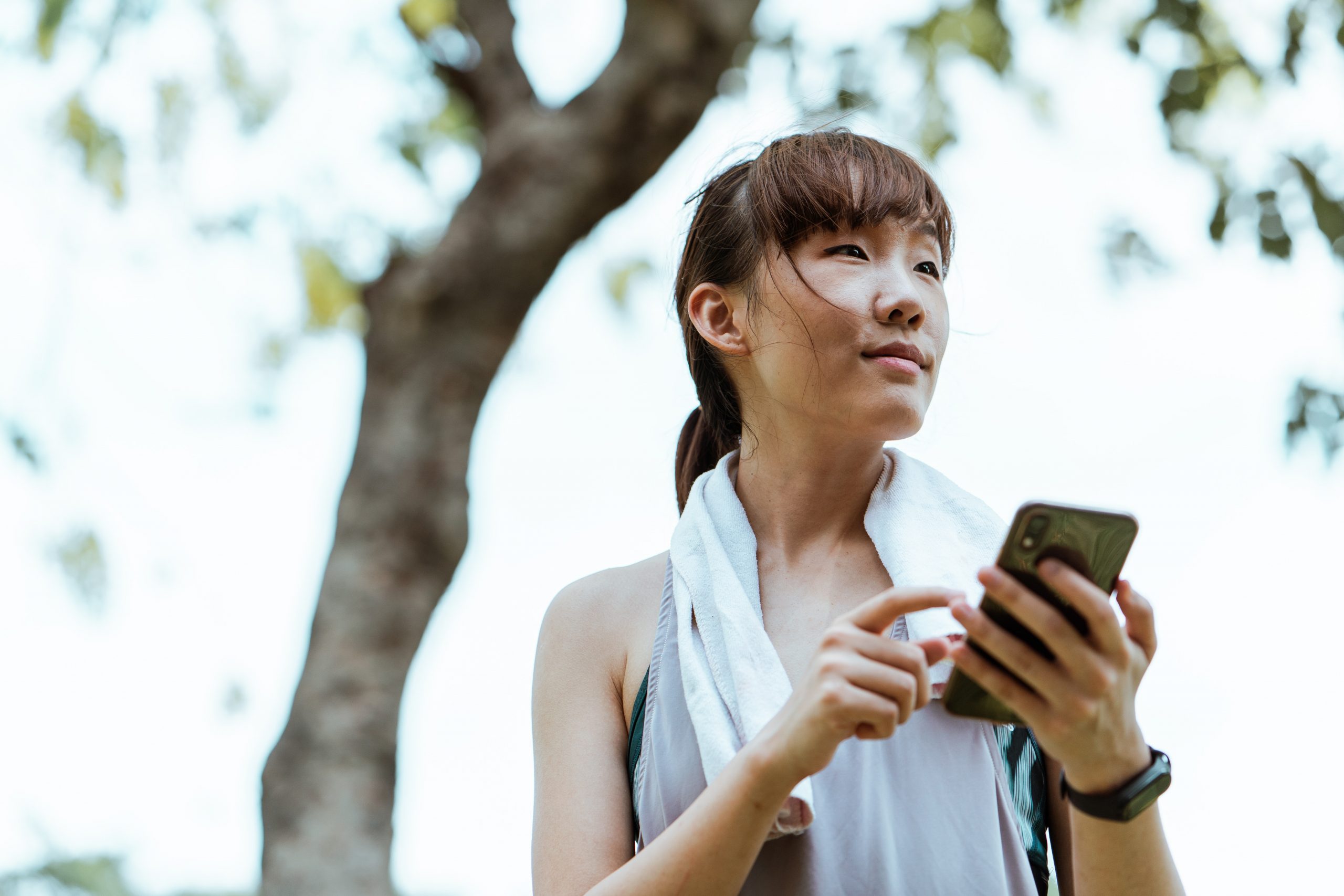 Different types of gamified fitness
"When you start to gamify it, you can have it at home. You've got the opportunity for it to be very individualised," says Professor Andrew Lane, a sports and exercise psychologist at CHHP London. He notes that gamified workouts can be especially beneficial for those who find more traditional types of exercise demotivating.
Getting stats while you work out also appeals, users of Peloton's Lanebreak game have discovered. According to David Packles, senior director of product at Peloton, "Lanebreak provides real-time, interactive feedback on performance during the workout," which you don't get in the bike's instructor-led rides. Lanebreak has been embraced by users to warm-up, cool-down and on their own.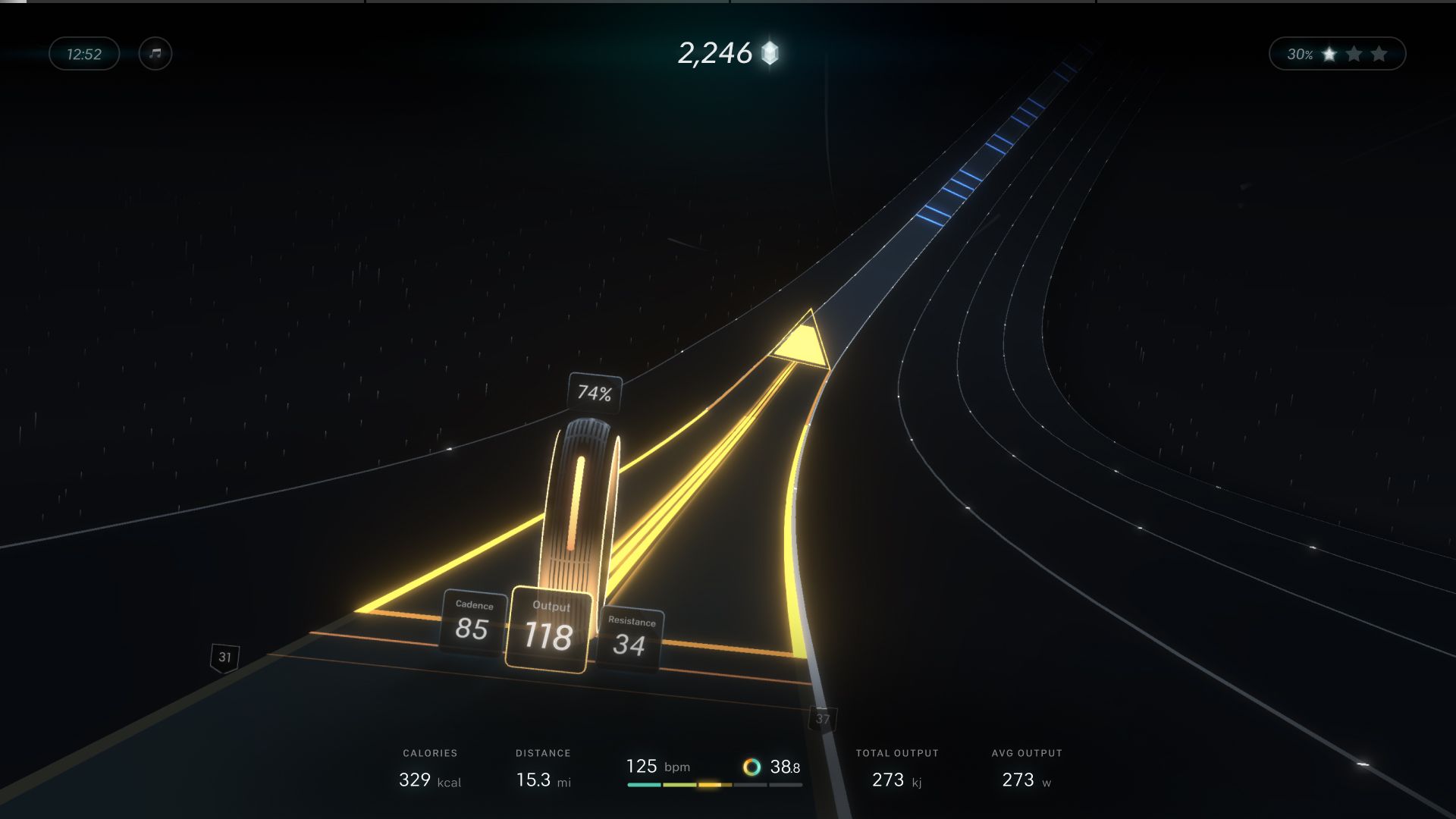 Leanne Pedante, head of fitness at VR workout app Supernatural, says the ability to modify your workout to suit your needs is at the core of the app experience. Supernatural is a coach-led fitness game, which immerses users in stunning, photorealistic 360-view wonders from The Great Wall of China to Machu Picchu. You'll spot birds flying overhead and rivers trickling nearby as you smash targets and duck flying objects in Rhythmic Flow and Boxing workouts, set to music from Lizzo to The Rolling Stones to Tchaikovsky's Nutcracker Suite and Disney's Encanto soundtrack.
"You're not surrounded by mirrors and competition or a fear of judgement. There's this freedom to move powerfully, to have evidence that you're an athlete that moves powerfully, without any of the self-consciousness that might come if you're standing in a traditional studio," Leanne explains, likening a Supernatural workout to a "moving meditation." The VR headset and controllers require users to be fully present for the duration of their workout.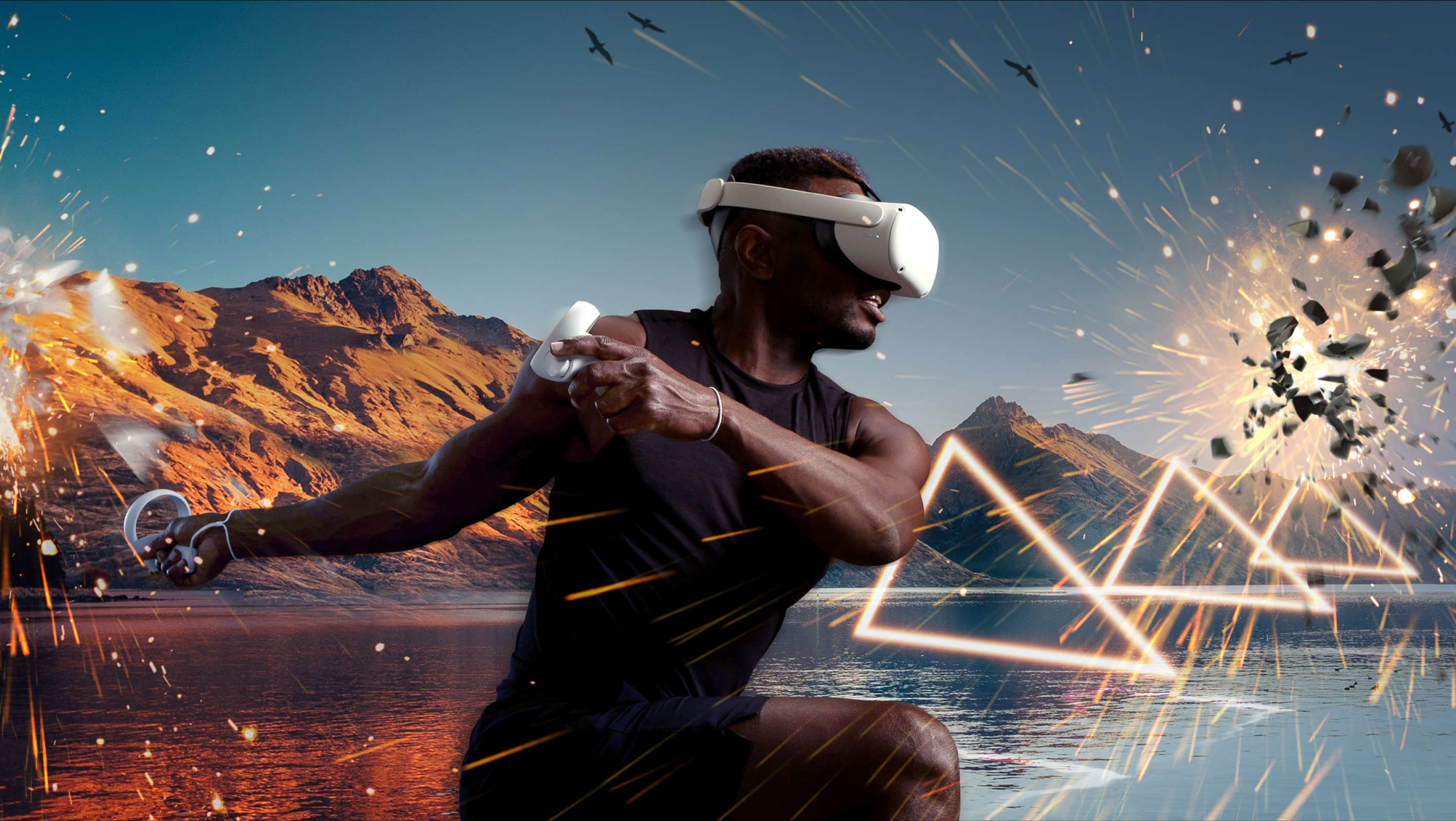 The future of gamified fitness
According to Leanne, "VR is going to continue to expand accessibility both geographically and financially and movement wise." Also: generationally. Primary users share headsets with septuagenarian and octogenarian parents. Community is also key, with an Supernatural's active 50K-strong Facebook group sharing success stories and words of encouragement.
Ensuring a strong social connection and 'we're in this together' mentality is key to staying committed to a type of exercise, adds Professor Lane. And this is something these gamified workouts are trying to incorporate. But he stresses gamified workouts shouldn't replace being in nature, which has a positive impact on wellbeing. "I think it just needs to come with an education programme to help them use it in the best way possible," he says.
After spending years cooped up inside, it's no wonder we're craving something sublime in the everyday, especially as we work up a sweat. "When a song changes and the environment fades back up, you're standing on Mount Everest with this huge mountain in front of you, I gasp audibly because it's just overwhelming," says Leanne.