Mother, nutritional therapist and author Madeleine Shaw shares how she found her inner glow.
Madeleine Shaw is all about balance. Mother of three, bestselling cookery writer, food blogger, and health and wellness guru, Madeleine is the first to admit it's all about the journey.
"I've probably eaten more chocolate during lockdown than I have in my entire life," she laughs. "It used to be a weekly thing, and then it was a twice-daily thing."
Like many of us, Madeleine has struggled to find motivation at times when it comes to exercise and healthy eating habits. "At the beginning of the pandemic, I planned to exercise every day and almost put so much pressure on myself that I did nothing," she tells me. "Now I'm saying, three times a week I'll do 30 minutes."
Madeleine finds keeping a checklist with little reminders — such as eating seven portions of fruit and veg and meditating daily — helps her to stay healthy. "When I'm nourishing myself in these key areas, then I'm doing well," she says.
Madeleine's health and wellness journey started when she moved to Sydney, Australia, for university. After suffering from IBS, she went to see a dietician, who recommended she tried a wholefood diet after living off low-fat and low-calorie meals. "I ended up eating in this health food cafe so much that they gave me a job," she laughs. It was her time in Australia that sparked the inspiration for her bestselling cookbook, Get the Glow.
"People would say you look really healthy, you're glowing. And I thought that was such a lovely word," she says. "I'm a firm believer that when you look after your insides, you'll shine on the outside."
If you're looking to get the glow through diet, Madeleine recommends rich, oily fish such as mackerel and salmon, plus flaxseed, lots of juiced green vegetables like kale, spinach and rocket, and plenty of water. As well as believing in the importance of a healthy diet, she is a fan of supplements and released her own range with natural health company BetterYou at the start of the year. "I've been using BetterYou products for the past eight years," she says. "They do an oral vitamin D spray and the great thing about it is that because it's a spray, it bypasses the digestive system and goes directly into your bloodstream."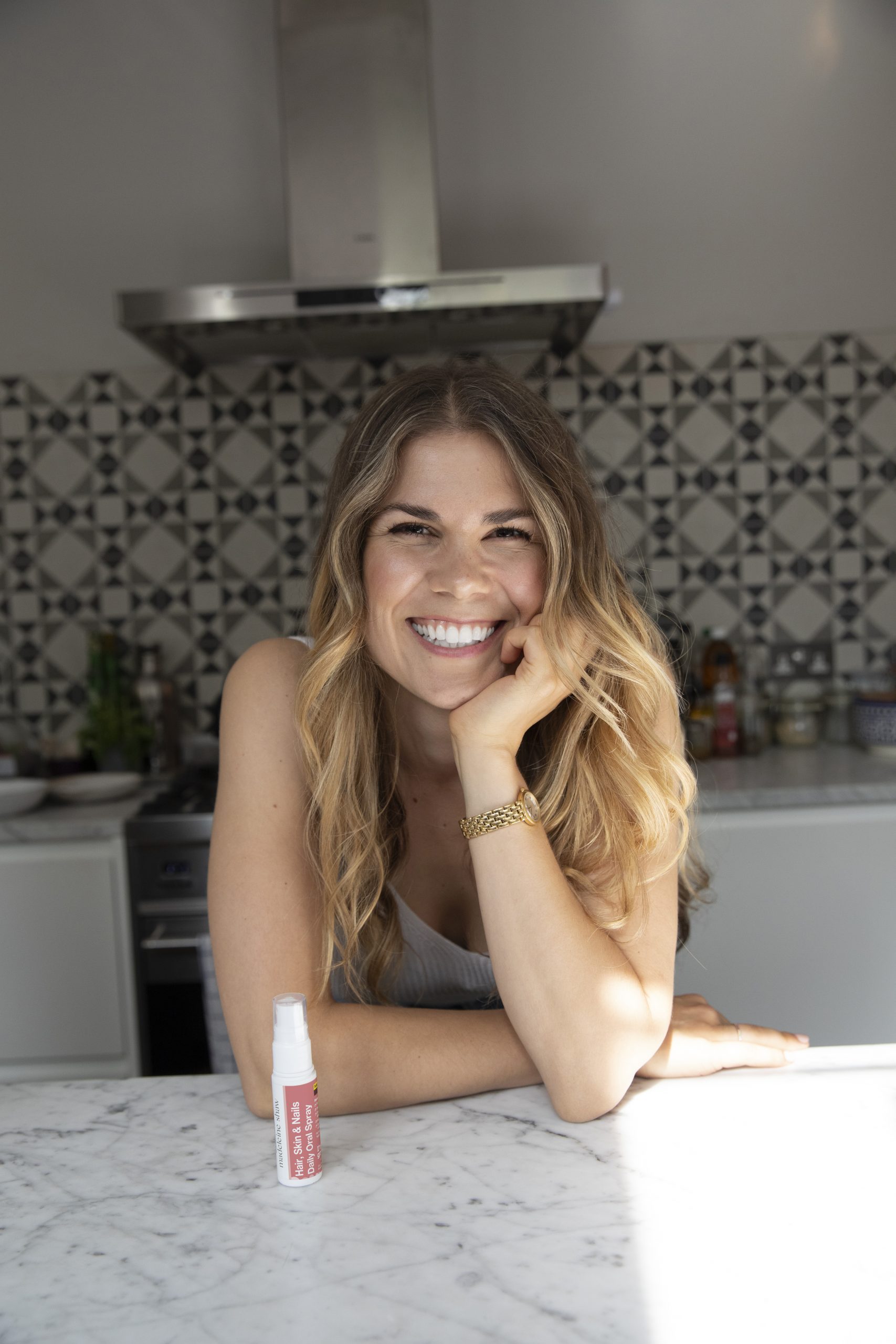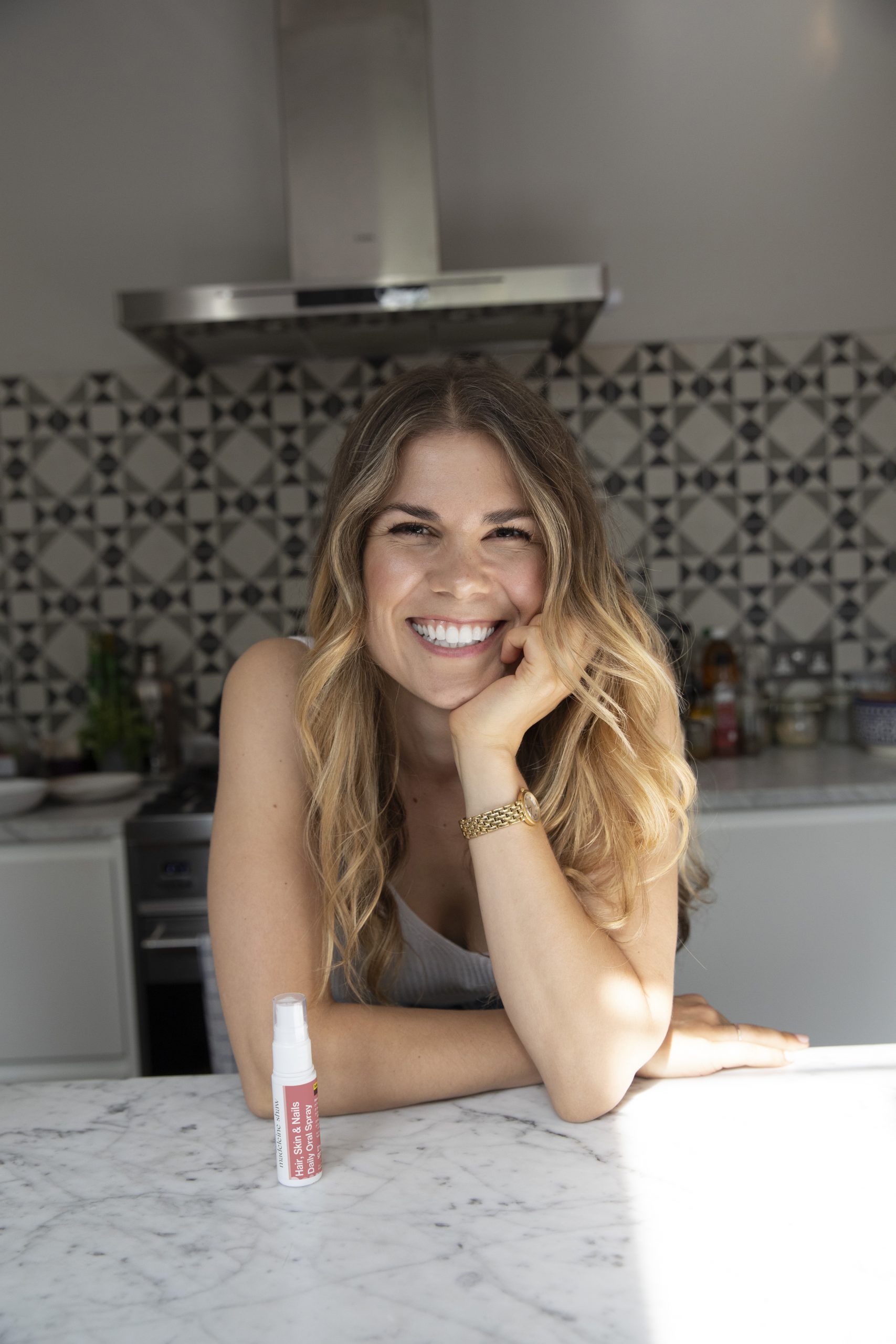 Madeleine tells me vitamin D plays "a critical role" in boosting our immune response, as it helps to regulate the amount of calcium and phosphate in the body, and these nutrients are needed to keep bones, teeth and muscles healthy. "We know about getting vitamin D through sunshine, which is a great way of doing it," she explains. "But I think, especially during the winter, it can be a helpful and important supplement."
For Madeleine, the collaboration has been a dream come true. "It's four products that we're launching together, and each will take women on a journey through motherhood. There's a conception spray, a pregnancy spray, a children's health spray and a hair and nail spray. This last one we've coined as 'Get Your Glow Back'. It's not only for new mums, but anyone who needs that boost of nutrients to get their hair feeling and looking nice and strong."