While the conversation around sustainability in fashion has grown in recent years, tangible progress has been slow. Clothing brand .blacktogrey is trying to change that.
A recent study found that only 17% of fashion brands are transparent about their annual carbon footprint at raw material level.
Clothing company .blacktogrey (blacktogrey.com) is among those working to lower the environmental impact of the fashion industry. Founders Hannah Gui and Mariona Bonareu outline some of the sustainability trends set to hit the fashion industry this year.
Circular fashion
While many fashion brands have piloted circularity programmes, very few have promoted a permanent move towards more durable fashion. However, as laws change to tackle over-consumption and waste, this is set to change. "Circularity is designing clothes to be recycled," says Gui. "We predict an increased focus on the repair and resale of garments. In response, we recently launched our 'Recycle & Reward' programme, allowing customers to return their garments in exchange for a discount. If the garment is in good condition, we will resell it. If not, it will be recycled instead." "Recycling is one of the most effective ways to reduce waste in the industry," adds Bonareu. "We use materials like organic cotton and recycled fibres, each of which come with their own set of benefits.Organic cotton uses 46% less CO2e compared to conventional cotton."
Second-hand clothing
Buying second-hand not only helps the planet — it helps your wallet, too. The second-hand market is currently predicted to be worth around £2.4bn in the UK alone, and is expected to grow further. "There are many benefits of shopping for used clothes and many consumers are taking advantage of the growing market," says Bonareu. "By having this programme, we ensure that our pieces will always have a second life or, at the end of their use, will be recycled and converted into fibre in order to make new garments."
Next-gen materials
As well as reusing textiles that already exist, a growing number of brands are also looking to adopt more regenerative fibres, like those transformed from plant cellulose into yarn. "We predict next-gen materials will continue to grow in popularity as more and more brands search for alternatives to the traditional materials used within the clothing industry," says Gui. "Next-gen materials have become popular among eco-conscious fashion consumers due to their sustainable and biodegradable properties," says Bonareu. "Tencelis created using environmentally responsible processes and sustainably sourced wood." For fashion companies looking to make the switch to more sustainable options, recycled cotton is another great choice.
Sustainable production processes
According to the World Wildlife Fund (WWF), around 20,000 litres of water are needed to produce one kilogram of cotton, that's the equivalent of one T-shirt and one pair of jeans. As well as manufacturing in small quantities to avoid overproduction, .blacktogrey has also invested in production practices that use less water and energy. "Using things like low-impact dyes, as well as recycling water and reducing carbon emissions can help to make clothing production more sustainable," says Bonareu.
Transparency and ethical manufacturing
One of the fashion industry's biggest problems is the lack of clarity with its supply chains, as this makes it difficult for shoppers to fully understand what they're purchasing. "Consumers today are becoming increasingly interested in where their clothes come from," says Mariona. As a result, brands are being more transparent about their supply chains and implementing ethical manufacturing practices. "The industry needs companies to transform the way they work with their supply chain to create systems that are in balance with nature, preserving and positively benefiting not only ecosystems, but [local] communities and individuals," says Gui.
"At .blacktogrey, ethical production is a crucial part of our commitment to sustainability. rough good practices, we ensure that clothing is produced in an ethical and sustainable way. Our factories are audited annually according to a careful set of requirements, including the RSC Code of Conduct."
"By choosing brands that prioritise ethical production, consumers can help support a more sustainable and ethical fashion industry," Gui adds. In a world where fast fashion brands are prevalent, .blacktogrey is fighting the good fight.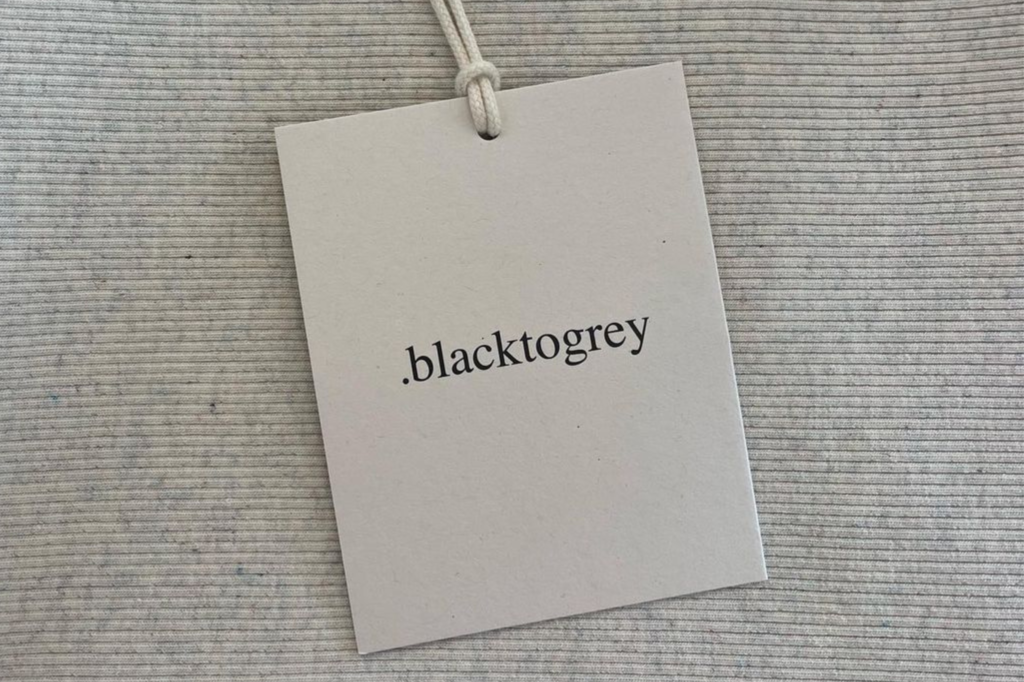 Words by Emma Gibbins