From the classic flavours of chocolate and vanilla to modern twists and vegan alternatives, we find out what kit you need to make the frozen dessert from home.
It goes without saying ice cream is irresistible. As singer Taylor Swift succinctly said: "I'd rather be at home and eat ice cream than go out and get wasted." Whether it's served to the jingle of an ice-cream van or with your toes in the sand, the icy sweet treat is a favourite every summer. And our love affair shows no sign of slowing. According to market researcher Kantar, last summer ice-cream sales soared by 40% in the UK, largely thanks to the unseasonably sunny weather.
But ice cream has come a long way from a Mr Whippy by the sea. With more and more Brits choosing plant-based options, the market has seen a huge shake up in terms of 'free-from' offerings, with the likes of Ben & Jerry's and Magnum now selling dairy-free products. Smaller brands are getting on board, too: Marshfield Farm, for instance, has added plant-based vanilla and salted caramel ice creams to its range. Health-conscious varieties are now so popular that Halo Top, which specialises in low-sugar, low-calorie tubs, saw a 462% compound annual growth rate between 2013 and 2018 with it outselling the world-famous Häagen-Dazs in Tesco. Oatly has a strawberry ice-cream flavour, a vegan treat made with at least 15% mashed berries, as well as vanilla, chocolate fudge, hazelnut swirl and salted caramel flavours.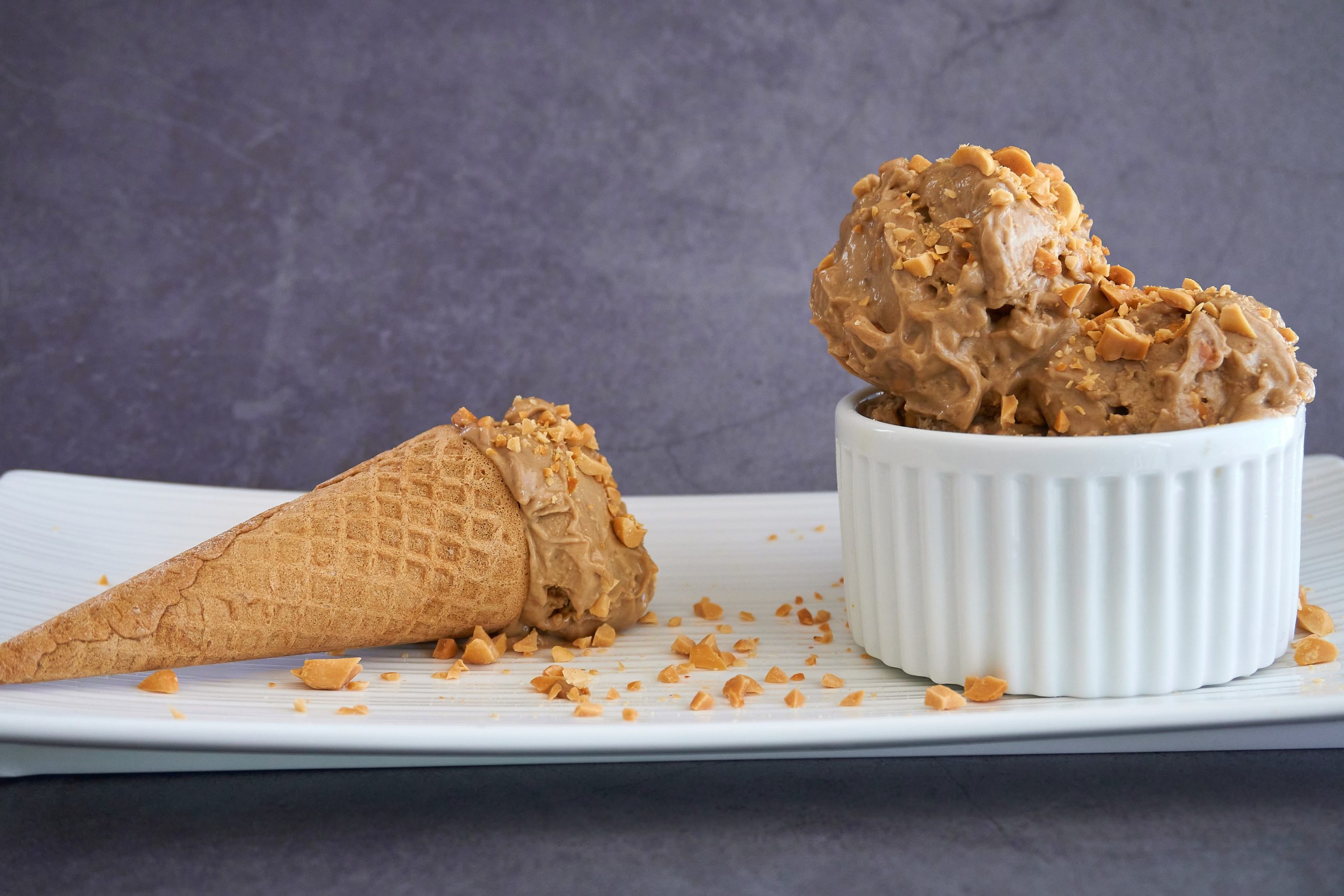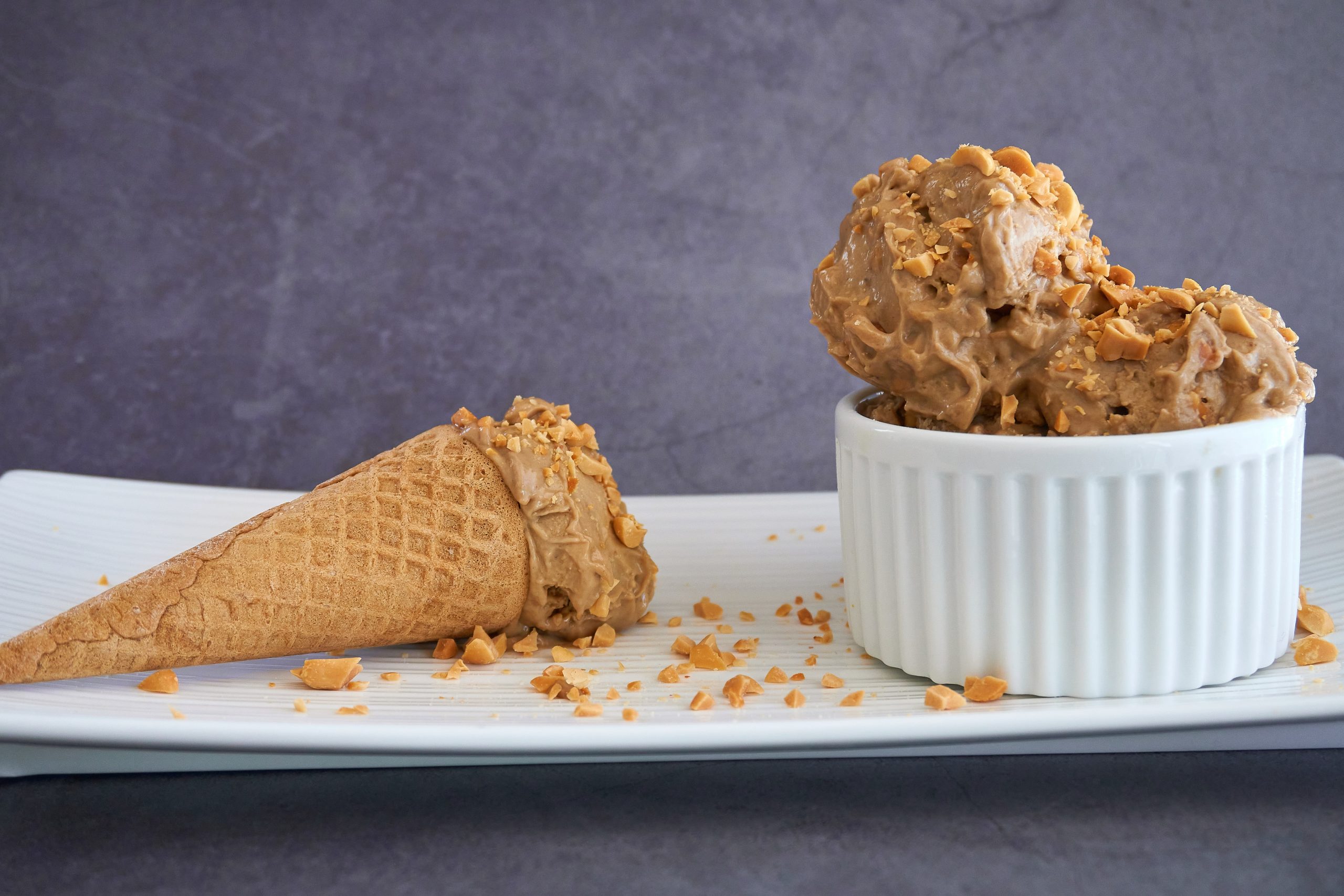 Dairy aside, however, we've also seen a boom in more unusual, sophisticated flavours. The Saffron Ice Cream Company in Essex offers a host of summery options, such as lemon curd and meringue, plus gin, tonic and cucumber sorbet, while Kent-based Simply Ice Cream has a 'simply special' range that includes stem ginger and marmalade, and brown bread flavours.
Nostalgic flavours have been making a comeback, too, with supermarket Iceland selling a range of ice creams inspired by retro sweets — think Black Jacks, Dip Dabs and Wham bars.
Yet, even with all this tooth-aching choice, we're still traditionalists at heart. A survey at last year's Ice Cream and Artisan Food Show (it was cancelled this year due to the pandemic and is back for 2022) saw vanilla take the top spot as the nation's favourite flavour, with mint chocolate-chip and chocolate coming in second and third places.
Three ice-cream makers to try
Cuisinart ICE100BCU Gelato and Ice Cream Maker
If you're tempted by the idea of homemade ice cream, the Cuisinart ICE100BCU Ice Cream & Gelato Professional is a great choice. It's sleeker than many professional-standard makers, but can still produce an ample 1.5 litres of ice cream in just 40 minutes. It comes with two specialist mixing paddles, to give different textures to your finished ice cream or gelato. £250, cuisinart.com
Sage BCI600UK the Smart Scoop Ice Cream Maker
This is the first ice-cream maker to sense the hardness of the mixture automatically based on your selection, and it keeps your frozen flavours at the perfect temperature for up to three hours. It also has four pre-programmed settings, allowing you to take control of the whole process whether you're making sorbet, frozen yoghurt, gelato or ice cream. £349.99, currys.co.uk
Musso Mini Lussino 4080
Enjoy real Italian gelato and creamy frozen desserts from home with the Italian-made Musso Mini Lussino 4080 gourmet ice-cream maker, which produces up to 750ml ice cream in 20 to 30 minutes. This swift machine enables you to make batches one after the other because its bowl doesn't need to be frozen before you start. £779.00, amazon.co.uk
Four ice cream recipe books to buy
A comprehensive bible of all things sweet and frozen, this book offers everything you ever wanted to know about frozen desserts. Now in its 12th year and featuring more than 400 recipes covering ice creams, gelato, graniti, bombes and parfaits as well as recipes for diabetics and vegans, this is the go-to ice-cream-making guide. Since its first edition, years of research and countless calories have been poured into this book which has been expanded and updated every year.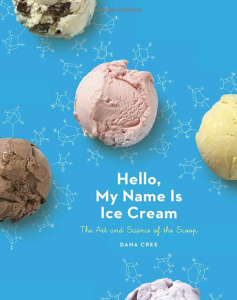 Written by a James Beard-nominated pastry chef renowned for her revolutionary ice-cream recipes, this book contains more than 100 recipes and teaches you how to blend perfect flavours in a unique way. It also explains the science behind this popular dessert and reveals what makes the perfect batch. The book is aimed at those who love to experiment with flavours, ranging from basics such as chocolate and Tahitian vanilla, to more adventurous infusions, custards and sherbets.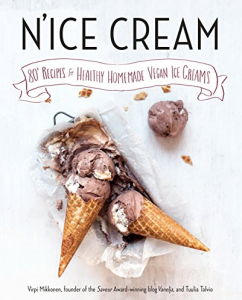 There's nothing better than ice cream that's actually good for you. Thanks to award-winning Finnish author Virpi and co-author Tuulia, you can now enjoy more than 80 ice-cream recipes completely guilt-free. Made from natural, wholesome, vegan ingredients including fruits, berries, plant-based milks and nuts, the recipes are dairy-free, gluten-free, refined-sugar-free, and many are nut-free and raw as well. Recipes range from coconut water coolers to mint chocolate ice-cream sandwiches.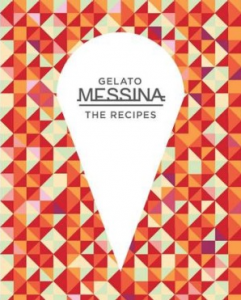 Established in Sydney, Australia, as one of the best spots to enjoy ice cream, Gelato Messina reveals its tips and tricks to making the perfect gelato. Split into two sections, the book documents basic recipes along with step-by-step instructions and technique tips on how to make its best-known flavours. The second showcases Gelato Messina's impressive gelati cakes. Overall, this book offers a great selection of recipes and insights into mastering the art of gelato and aims to take your cooking to a whole new level.