The Czech capital's fairytale beauty and good value will please parents; but kids will love its playgrounds, museums and delicious sweet treats.
Longing for a European escape with the kids? Head to Prague to explore chocolate-box market stalls filled with toys and sweet treats, discover centuries-old castles and cathedrals, and ride tractors at the National Museum of Agriculture.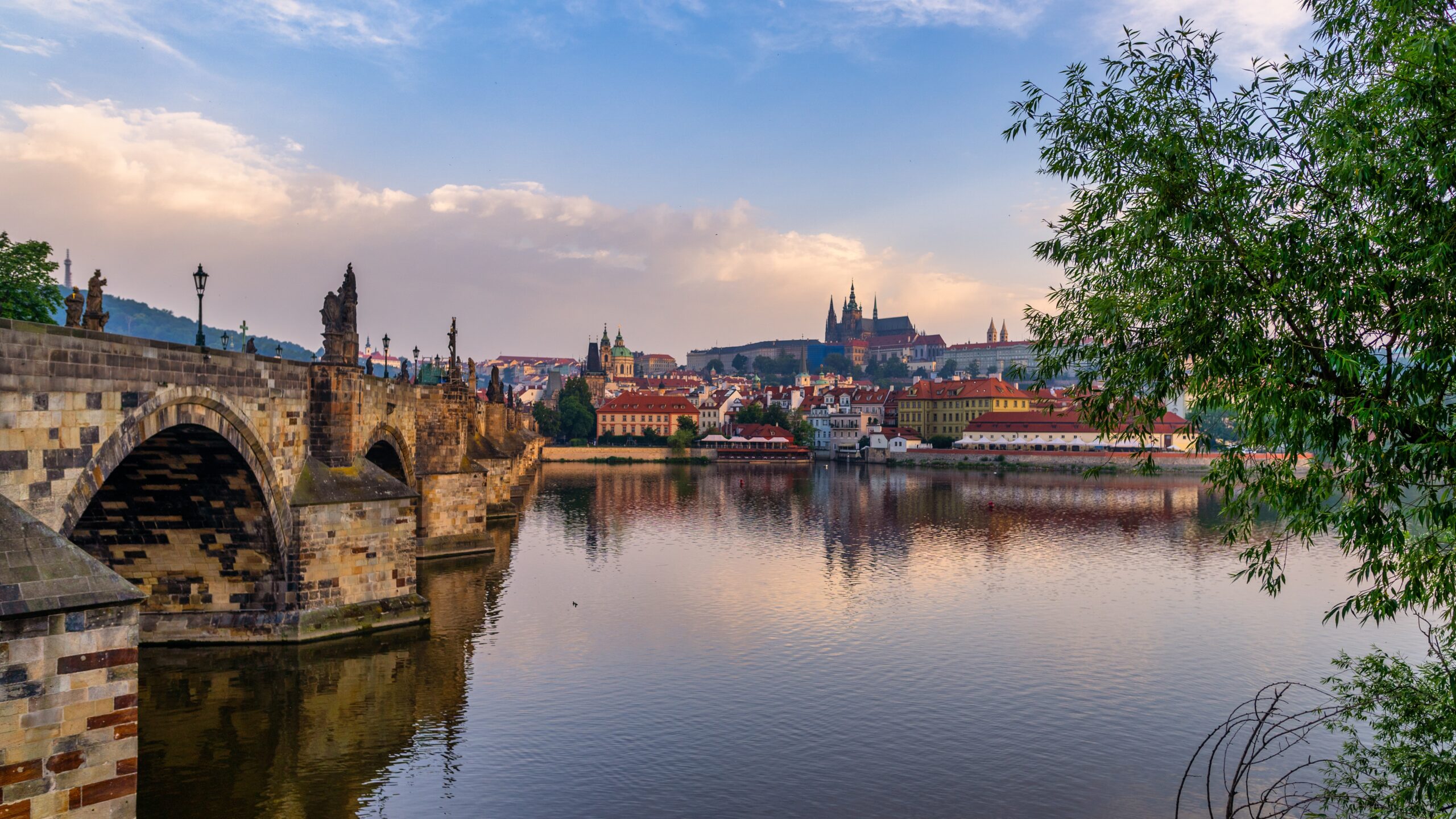 Day one — riverside cafes, buzzing markets and Czech delicacies
Morning
Check in to MOOo Downtown, where you'll find well-equipped, modern apartments behind a glamorous art nouveau facade. You're well-placed for walks along the buzzy Náplavka embankment, with its riverside cafes, bars and Saturday farmers' market. Kids may also enjoy clambering around the nearby playground on Slavonic Island.
Afternoon
Prague's Christmas markets may garner much attention — but its Easter markets are equally joyful and come with the bonus of milder weather. Stalls selling hand-painted decorations, ceramics, wooden toys and traditional puppets can be found clustered around the charming Old Town Square. Look out for music performances and children's crafting sessions, as well as pernícky (spiced gingerbread) and mazance (Easter sweet bread).
To get a bird's-eye view of the festivities, you can ascend the 230ft-high Old Town Hall Tower, taking the lift to save tired little legs. Then, meander through the city's medieval heart, stopping at Choco Café for what's arguably the best hot chocolate in town.
Evening
Tummies are bound to be rumbling, so tuck into tasty Czech dishes, such as homemade sausages with South Bohemian potato and beetroot salad, at Vinohradský Parliament. Located near the National Museum, this stylish gastropub offers an excellent-value kids' menu and shares a playroom (featuring a slide and ball pit) with the Belgian restaurant Bruxx next door.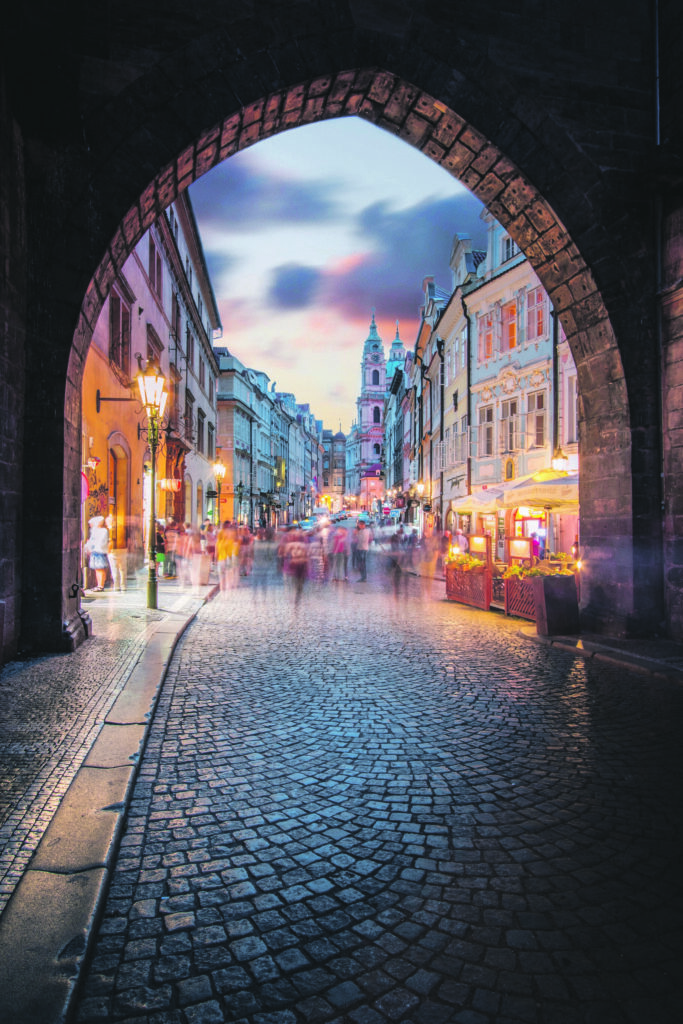 Day two — outstanding views, hip districts and organic burgers
Morning
Budding transport enthusiasts will adore riding Tram 22, which snakes through cobbled streets up to Prague Castle. While the hordes clatter through the castle gates, take the unassuming stairway from the Powder Bridge down to the Deer Moat. This half-mile-long natural ravine has recently reopened after years of being shuttered to the public and is named after the rutting herds that once grazed here.
Now home to lawns, an artificial cave and an echoing 84-metre-long pedestrian tunnel, it's the perfect place to burn off steam beneath the soaring splendour of St Vitus Cathedral.
Afternoon
Lunch on sliders, fries and fresh-berry lemonade at Mr Hotdog in the hip district of Letná, before celebrating the start of spring at the nearby National Museum of Agriculture. The exhibitions are set over four floors and are brimming with hands-on activities that are ideal for little ones, including ride-on tractors, play kitchens and shops.
Head to the museum's grassy rooftop to graze on snacks while admiring the city spires. Afterwards, discover playgrounds, beer gardens and more gasp-worthy views in Letná Park.
Evening
Browse Prague's other main Easter market on Wenceslas Square en route to Restaurant Výtopna. Here, organic handmade burgers and local beers come rattling to your table under the steam of miniature locomotives.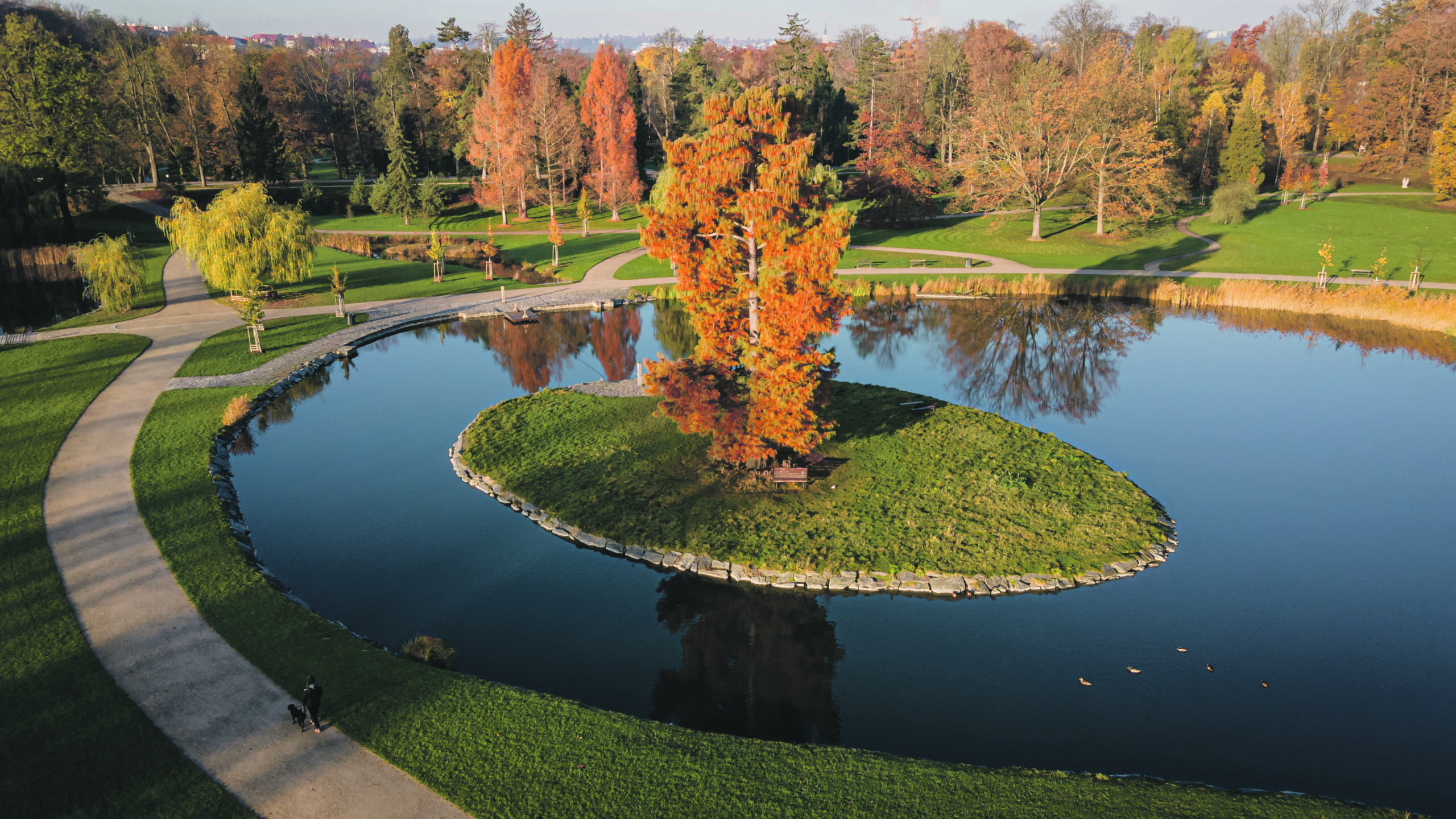 Time to spare?
If you're visiting Prague between 25 February and 16 April, you'll have the chance to visit St Matthew's Fair at the Exhibition Grounds. With a history dating back to the 16th century, this much-loved event is now the place to get your adrenaline kicks with a dizzying array of roller coasters and rides that should please both tots and teens.
Afterwards, escape into the more tranquil beauty of Stromovka, a once-royal game reserve that's now Prague's largest park, home to a multitude of playgrounds, lakes and cafes.
Prague is served by flights from all major UK airports, with a journey time of two hours.
Words by Jenny Elliott