Rocco Seminara perfected his craft along the French Riviera. Now, he brings those experiences to life at Bagatelle.
If you ever find yourself hungry in the likes of Saint-Tropez, Tulum, Mykonos, Dubai or London — to name just a few — then you'll have the opportunity to dine at Bagatelle, a brand of luxury restaurants on a mission to celebrate the South of France's 'joie de vivre and epicurean spirit'. At the heart of this experience is The Bagatelle Group's Corporate Chef, Rocco Seminara.
We sat down with Rocco to discuss the inspiration behind his cooking, what it takes to create an authentic Mediterranean experience and his hopes for the future of the restaurant.
Can you tell us a bit more about your career so far?
My culinary journey has been an exciting and ongoing voyage of learning. At the beginning of my career, I had the opportunity to work alongside renowned chefs such as Alain Ducasse, who initiated me into the foundations of our profession. These experiences were crucial in developing the fundamentals of my culinary vision.
However, I didn't confine myself to a single path. Over the years, I've had the privilege of working in different luxury establishments along the French Riviera, where I could explore and master various culinary techniques. Each stage of my journey allowed me to discover new flavours, explore world cuisines and draw inspiration from the richness of culinary cultures.
Today, with over 15 restaurants scattered around the world, my journey reflects this diversity and wealth of experiences. Each of our establishments embodies a unique facet of Mediterranean gastronomy while exploring new culinary perspectives. My journey has given me the chance to continually evolve in my profession, innovate and share my passion for cooking with audiences worldwide.
What made you want to become a chef?
It's a profession that's lived with passion and lived wholeheartedly. What I love most about being a chef is that there's no routine. Each service is a unique experience, every day brings its share of challenges and discoveries. Nothing is taken for granted and that's what motivates me to wake up every morning with enthusiasm.
Cooking is an art in constant evolution, an adventure where creativity knows no bounds. It's this dynamic aspect, this constant pursuit of excellence, that led me to become a chef. Every day is an opportunity to create, innovate and share my passion with others. It demands dedication, perseverance and a deep love for flavours, textures and the pleasures of the table. And it's this passion that guides my career, making every moment spent behind the stoves a true culinary adventure.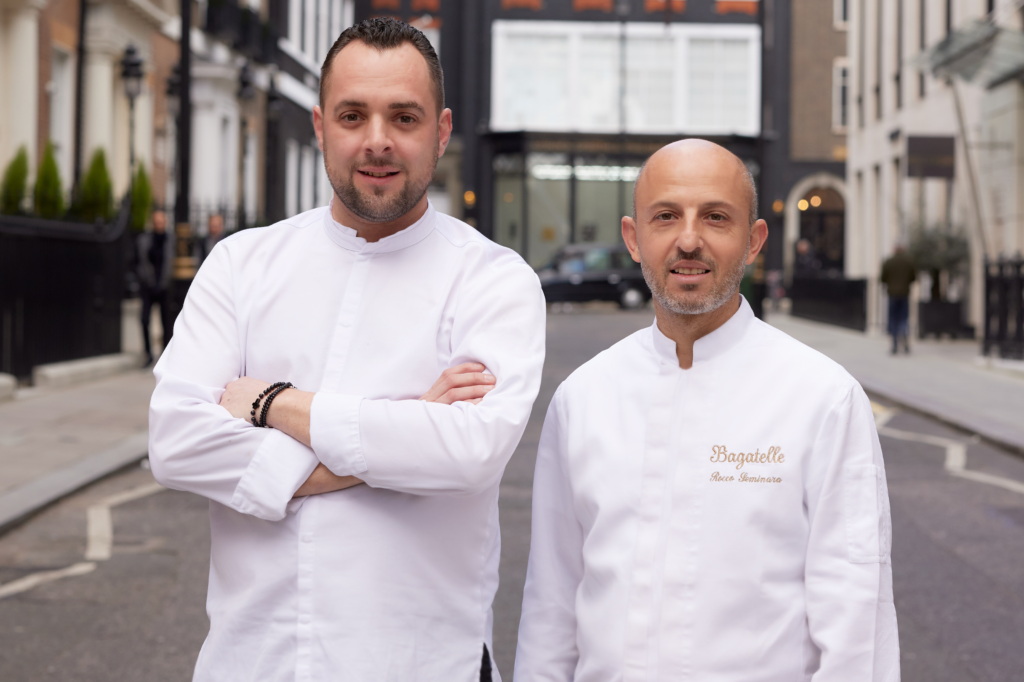 What influences your recipes?
Firstly, I draw inspiration from local markets, where I regularly discover new and exciting fresh ingredients. My travels around the world are also a major source of inspiration. Each destination brings me new culinary ideas, unique flavours and diverse cooking techniques that I enjoy exploring and incorporating into my cuisine.
Encounters with local producers are essential to me, too. They allow me to discover authentic and quality products while building connections with those who cultivate and produce them. I also consider the seasonality of ingredients, so I strive to use products when their quality is at its peak, as that makes dishes more flavourful.
How do you ensure an authentic Mediterranean dining experience?
I place great importance on the use of Mediterranean ingredients. This includes local produce, traditional seasonings and aromatic herbs and spices that evoke Bagatelle's Mediterranean heritage. I also strive to adhere to traditional cooking methods to preserve the characteristic flavours and textures of Mediterranean cuisine. Ultimately, my goal is to convey the essence of this rich, diverse cuisine through every dish I prepare, so that our customers can have an authentic and memorable experience with each visit.
Bagatelle has a few different worldwide locations — how does the menu differ throughout these locations, and how do you ensure the same quality throughout the overseas locations?
Bagatelle's multiple worldwide locations provides us with a unique opportunity to share our Mediterranean cuisine with customers from around the globe.
When it comes to our menus, we aim to maintain consistency while considering local nuances. Our menus are over 50% identical across the world as we want to offer a similar experience to our customers, regardless of the destination. This means that they can find the dishes the embody the very essence of Bagatelle, which have become our culinary signatures in all our restaurants.
However, the other part of the menu is adapted based on local produce available in each location. We believe in working with fresh, high-quality ingredients that vary with the seasons and region. This allows our local chefs to create unique and seasonal dishes that capture local flavours. To ensure quality in our foreign restaurants, we've established rigorous procedures. From procuring the products to the customer's table, each step is carefully monitored. Every recipe is meticulously crafted, enabling our chefs to faithfully reproduce the tastes we have envisioned for our dishes.
We also place great importance on training our local teams. No Bagatelle restaurant opens its doors without our direct involvement in team training. This allows us to pass on our expertise and maintain high-quality standards in all our establishments, regardless of their location.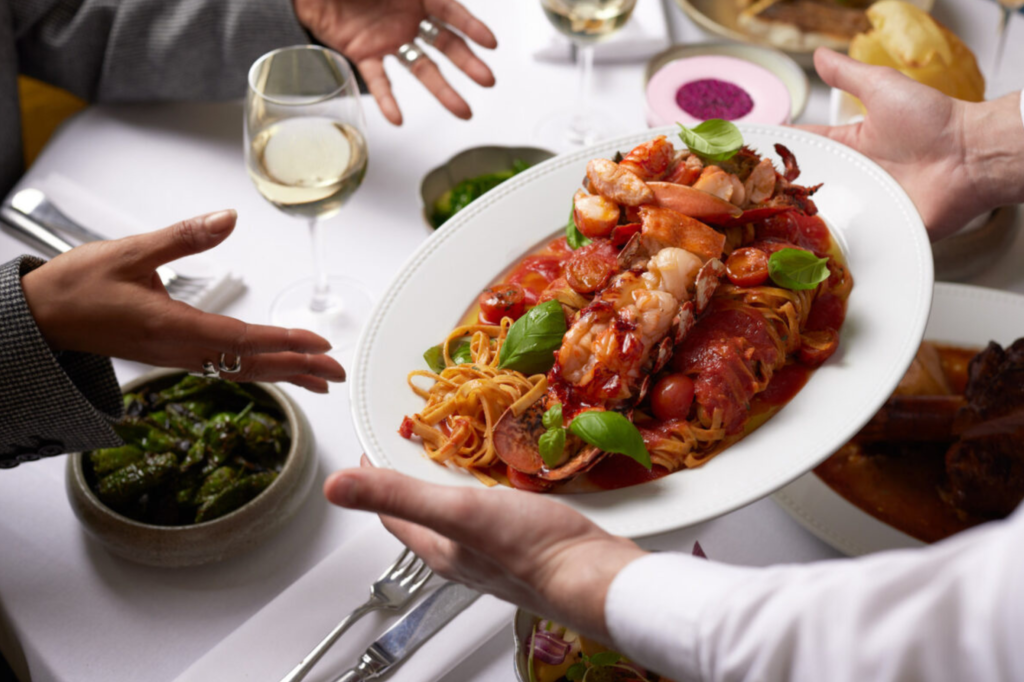 Can you tell us a bit more about your work developing the vegetable gardens in Saint-Tropez and Mykonos, and why this was important to you?
Our kitchen gardens provide a fundamental element to my cuisine. I use the gardens to cultivate aromatic herbs to use as a seasoning — this practice has been at the core of my culinary philosophy since my early days as a chef.
Growing our own herbs and picking ingredients at the last moment, such as courgette flowers, provides our customers with the best culinary experience possible. Nothing compares to the freshness and quality of the produce we obtain from our kitchen gardens.
Our teams are also highly invested in this endeavour. It goes beyond simply using fresh herbs; it reflects our commitment to high-quality and authentic cuisine, and we take pride in being able to offer this experience to our customers.
Lastly, our commitment to kitchen gardens extends to our restaurants worldwide. Recently, we opened a restaurant in Mexico City that follows the same philosophy, albeit in a slightly different form, with a local farmer managing our crops. This demonstrates how deeply ingrained this approach is in our identity and our commitment to always providing the best to our customers.
What's your personal favourite Bagatelle dish, and why?
It's hard to pick a favourite dish at Bagatelle. However, if I had to name one, it would undoubtedly be the carpaccio de gamberoni rouge (red prawn), which we offer on the menu. This dish perfectly embodies my vision of Mediterranean cuisine. Preparing red gamberoni in carpaccio preserves its natural flavour while adding a touch of freshness and lightness. This dish is both simple and sophisticated, highlighting the quality of the Mediterranean ingredients we hold dear.
Mediterranean cuisine is known for its use of local produce, fresh seasoning and authentic flavours. The red gamberoni carpaccio captures this essence and offers an exceptional taste experience. It's a dish I particularly appreciate because it reflects the simplicity and elegance of our Mediterranean cuisine.
How did you define your worldwide signature dishes?
Bagatelle's signature dishes are the result of a thoughtful and meticulous process. We're constantly on the lookout for the freshest, tastiest products, giving preference to local suppliers wherever possible. The quality of our raw materials is the cornerstone of our signature dishes.
Then we move on to the culinary creation phase. In each Bagatelle restaurant, we work to create dishes that embody the Mediterranean spirit at the heart of our concept. These dishes are designed to showcase the high-quality ingredients we use, skilfully combining flavours, textures and cooking techniques. When we define our signature dishes, we also look for something original and unique. We want every dish to be a discovery for our customers.
Are there any plans for more Bagatelle restaurants worldwide? If you could open a location anywhere, where would it be, and why?
When I think of opening a new Bagatelle site, I can't help but dream of Asia. It's a veritable treasure trove for food-lovers, with an abundance of exotic ingredients, enchanting spices and authentic dishes that vary from country to country. Exploring Asian cuisine is a never-ending adventure and I'm convinced that Bagatelle can bring its Mediterranean touch to this gastronomic diversity.
Why do you think Bagatelle is so successful?
It stems from a combination of essential elements that define our philosophy and approach. Firstly, we place meticulous attention to every detail of the customer experience. Our goal is for our customers — whether they're regulars or newcomers — to always feel their best when dining in our restaurants. This is reflected in our dishes. We place the utmost importance on sourcing the finest ingredients, crafting carefully selected recipes and presenting our dishes. Our Mediterranean cuisine is a celebration of authentic flavours and seasonal produce.
But Bagatelle isn't just a restaurant; it's a place of life. We create warm and welcoming spaces where customers come together to share special moments, celebrate important occasions and enjoy a friendly atmosphere.
Our team is dedicated to providing exceptional service, based on authenticity and passion. It's this unique combination of culinary quality, attention to detail and a welcoming atmosphere that makes dining at Bagatelle such an unforgettable experience. We believe that gastronomy goes beyond mere sustenance — it's an experience that should touch the hearts and souls of everyone.