These are the books to buy right now if you want to make the colder months just a little bit tastier.
With temperatures gradually dropping, now is the time to spend an evening with friends at home, feasting on warm, feel-good dishes and mouthwatering drinks. And if you find yourselves running out of ideas on what to prepare for you and your loved ones, we've got just the inspiration you need.
Read on for our pick of the most interesting cookbooks to buy right now to channel your inner chef while bringing your dinner table to life. Recipes include everything from British classics to global, spicy delights. 
East Winds: Recipes, History and Tales from the Hidden Caribbean, by Riaz Phillips
Following the success of West Winds: Recipes, History and Tales from Jamaica, award-winning writer and documenter Riaz Phillips has written a new cookbook, this time delving deep into his own heritage. East Winds: Recipes, History and Tales from the Hidden Caribbean explores the far reaches of this region, through more than 80 recipes and tales of adventure.
Riaz has documented the many different cultures and traditions of the Caribbean, including those of his family, sharing memories, stories and customs that have shaped the region's diverse culinary scene. Among others, the cookbook sheds light on Indigenous tribes and the African heritage in Trinidad and Tobago, Guyana, Suriname and beyond. Recipes include curries enriched with coconut, and dishes made with everything from seafood to meat, vegetables and fruit (such as sweet and spiced fish, mango and okra curry) and variations on classic Caribbean barbecue and stew chicken.
To be published by DK on 25 October 2023; available to pre-order for £25. amazon.co.uk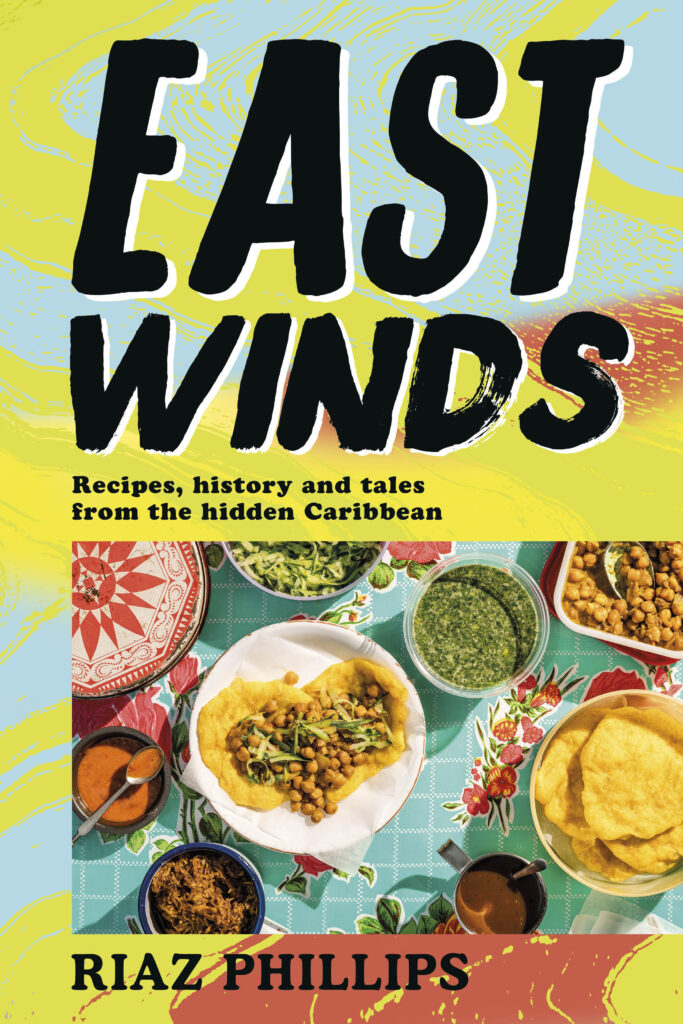 Four Seasons, by Dairy Diary
For imaginative recipes that capture the feel of each special season, Four Seasons is the book you to go for. Dairy Diary — a diary that comes with weekly recipes — has just released this collection of 75 recipes, each reflecting a different season and its staple British produce. Naturally, the cookbook is split into four chapters, one for every season. It offers ideas on quick meals you can make from ingredients you may already have in your fridge, as well as suggestions on where to find locally grown produce.
Think comforting recipes in autumn and festive food in winter, or light spring desserts and refreshing summer salads. How about a delicious chicken, squash and courgette frittata made from leftover Sunday roast, or indulgent chocolate porridge served with forager's compote made from fresh foraged fruits? Rain or shine, Four Seasons aims to be your cost-effective guide to the very best of British cuisine.
Published by Dairy Diary; available for £10.99. dairydiary.co.uk
Everyone Can Cook Vegan, by Maryanne Hall
Plant-based chef and food and cookery manager of vegan recipe site Vegan Recipe Club, Maryanne Hall, has released an exciting cookbook meant to bring joy to vegans and all kinds of foodies alike. Everyone Can Cook Vegan includes more than 100 vegan recipes, designed to be actioned easily by anyone, no matter their culinary skillset.
Having worked everywhere from vegan restaurants to ski chalets and yoga retreats, Maryanne has used her expertise to write classic recipes such as chilli non carne and mac and cheese alongside more unconventional options such as moussaka and spicy protein burritos. Follow her lead, and you'll also be tucking into indulgent breakfast dishes such as vanilla and almond chia pudding or the luscious easy vegan fried eggs. Tasty sauces, sides, snacks and desserts are also in the mix, all meant to convince you that you don't have to be a chef, or even vegan, to create amazing dishes.
Published by vegan charity Viva!; available for £12. vivashop.org.uk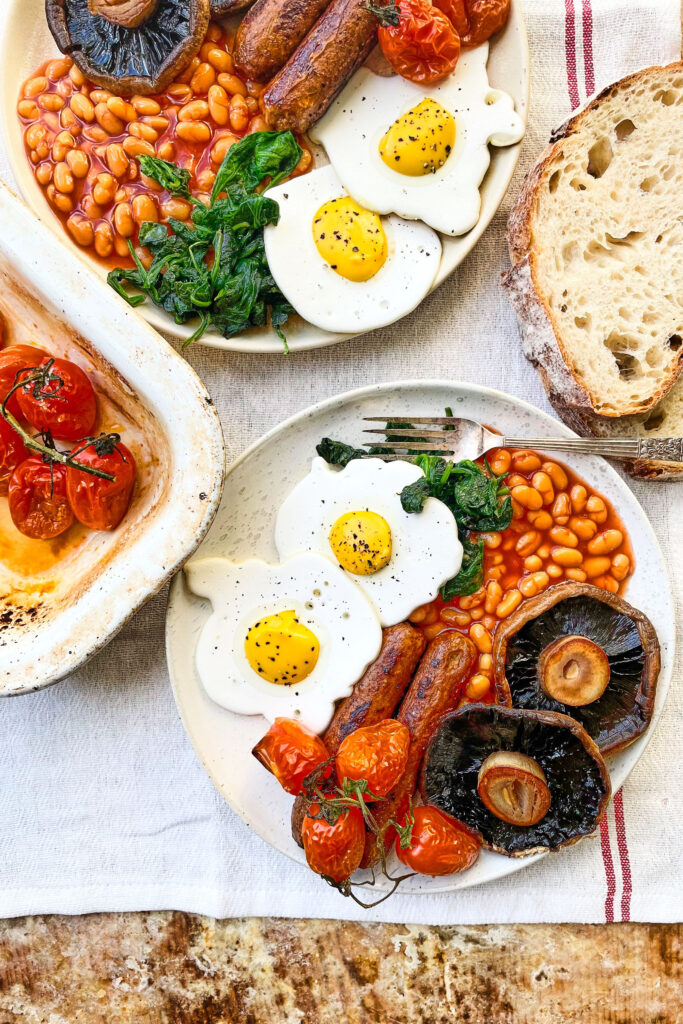 Spice Kitchen, by Sanjay Aggarwal
Keen to make your dishes sparkle? Reach for Sanjay Aggarwal's Spice Kitchen, a mouthwatering guide created to demystify seasoning and 'empower you to become as confident cooking with spice blends as you are with salt and pepper'. Spice Kitchen, the family-run brand behind the cookbook, has been producing spice-tin gift sets, blends, teas and cookware since 2012 (beginning with its signature Indian Spice Tin, packed with essential Indian spices), so you can rest assured co-founder Sanjay and the team know what they're doing.
This cookbook will show you how to elevate your meals by making the most of spices to increase flavour. From hot chilli creations to sweet curry dishes, the recipes are perfect for gatherings with friends, a family feast or simply a fun cooking session that's sure to result in some sumptuous dishes — ranging from spiced peach and goat's cheese salad to fiery blackened Cajun chicken.
Published by Quadrille Books/Hardie Grant; available for £22. spicekitchenuk.com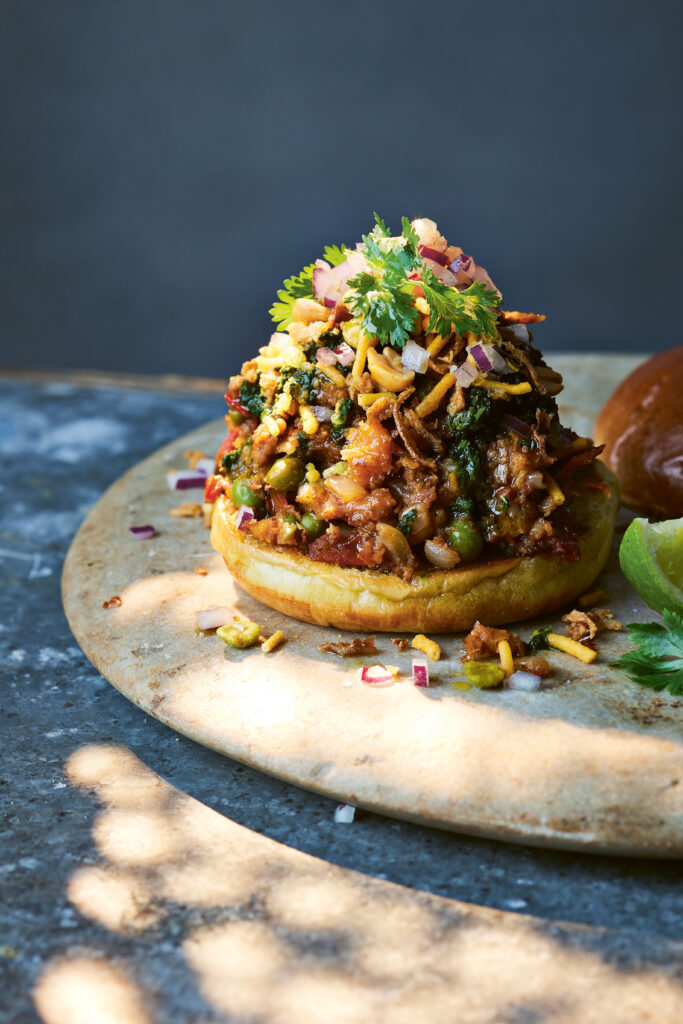 I Love You To The Fridge And Back, by Freya Broughton
Backed by top chef Tom Aikens and expert forager, biohacker and chef Sami Tallberg, Freya Broughton's I Love You To The Fridge And Back is a brilliant find for people experiencing lifelong allergies, eczema or similar health problems. Suffering from such conditions herself, Freya decided to develop a series of nourishing recipes to improve her symptoms, before turning them into an actual cookbook a decade later.
All approved by a qualified nutritionist, the dishes incorporate simple, wholesome and natural ingredients. From scrambled eggs with fennel and blackseed oil to lemon and ginger drizzle cake, Freya's feel-good recipes ask readers to listen to their body's needs in order to restore its balance. For example, you'll discover that tired eyes could benefit from pea soup and honey glazed carrots, while sore, inflamed skin can be soothed with root mash and watercress soup. But even if you're perfectly healthy, the dishes will offer a much-needed boost during the colder months.
Self-published by Freya Broughton; available for £30. freyalouisecookery.co.uk