Upgrade your child's listening experience with durable headphones or those with volume-limiting technology
Looking for the perfect pair of headphones for your little ones? Good sound quality is not the only factor to keep in mind.
From sturdy headphones that withstand drops and spills to stylish sets with volume-limiting and noise cancellation features, we've found six high-performance pieces that make for a safe and elevated listening experience. Check out the best headphones to buy for your kids right now.
For bass enthusiasts
JBL JR 460 NC's beefed-up, bass volume-limited feature is perfect for kids who love bass. It has a good battery life of up to 18 hours and a durable, foldable design. This wireless headphone is built with Bluetooth 5.0 technology and a microphone, making it extra versatile. It's well-designed for ages five to 15, with circumaural ear cups, cushioned earpads and a padded headband. £69.60, available on amazon.co.uk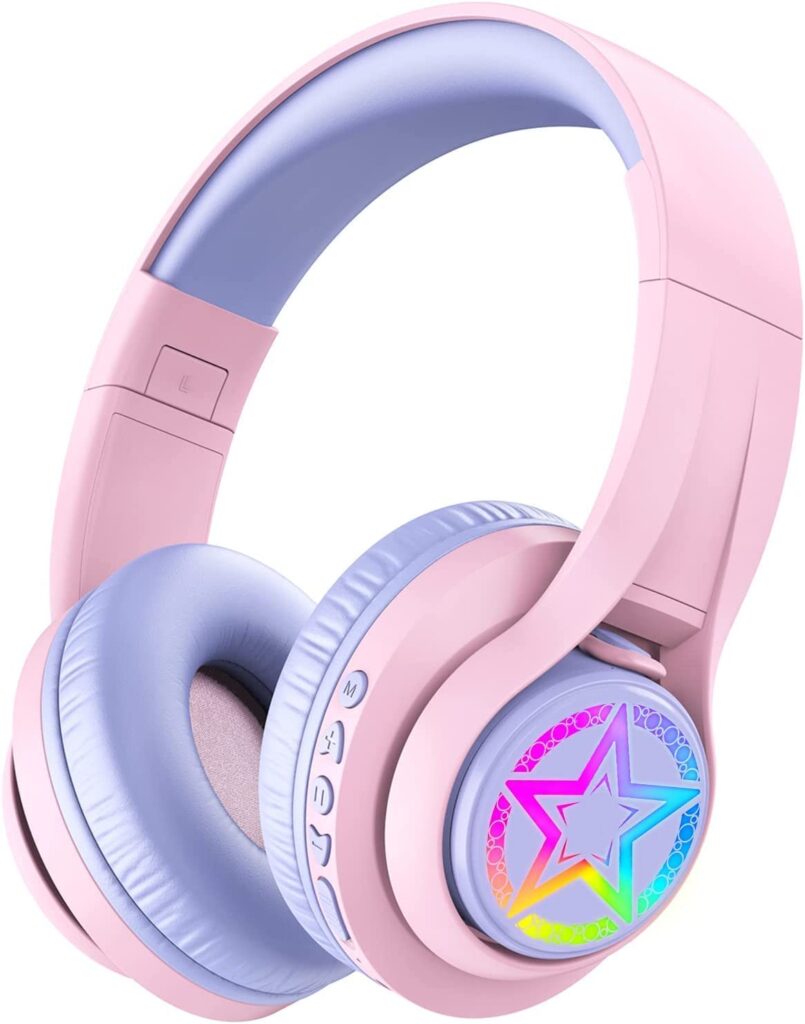 For active kids
The iClever TransNova BTH16 headphones also have a built-in volume limiter that keeps sound within safe levels. The sturdy, foldable design allows iClever to withstand the rough and tumble of playtime, while making it easy to transport. Kids can make and receive calls and use voice commands via the built-in microphone. The iClever can easily connect to devices thanks to the Bluetooth 5.0 technology, and comes with adjustable headband and soft earpads. £28.99, available on amazon.co.uk
For little ones who share
For music sharing between siblings and friends, try the ONANOFF BuddyPhones Play+. Its audio-sharing function allows multiple children to listen to the same audio source simultaneously, with a volume limiter feature. The Study Mode producing crisp, clear vocals is perfect for audiobooks and online learning. Lightweight, adjustable and foldable, it has side-mounted controls and a built-in microphone, and can wirelessly connect to devices via Bluetooth. There's an 85dB volume cap, but you may choose the toddler mode for a softer, 75dB limit or the travel mode for a louder one at 94dB. £44.99, available on amazon.co.uk
For bubbly, fashionable kids
Equipped with a 3.5mm audio jack, which allows them to be easily connected to various audio devices such as phones, tablets and laptops, the JVC HA-KD5 Tiny Phones come with a volume limiter (at 85dB) and a 0.8m cord to connect with tablets or phones. Fun and colourful, these headphones are also lightweight and easy to transport, being an ideal choice for travelling or on-the-go listening. £17, available on amazon.co.uk
For focused children
The wireless Puro Sound Labs PuroQuiet offers noise cancellation, which is perfect for drowning out distractions, allowing kids to focus on homework, or music, videos and games during free time. The active noise cancellation (ANC) technology uses advanced algorithms to analyse and block out external sounds, making it ideal or use in noisy environments such as airplanes, trains, and buses. PuroQuiet is equipped with a built-in volume limiter and boasts a lightweight design, padded ear cups and an adjustable headband for a comfy fit. A blend of durability, long-lasting rechargeable battery and Bluetooth 5.0 technology. £113.52, available on purosound.com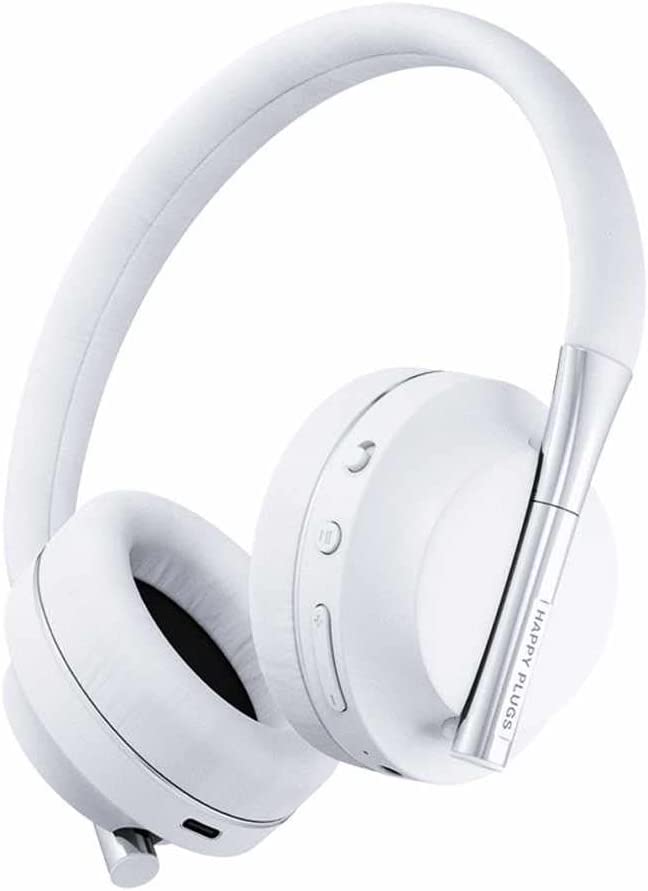 For responsible kids
This stylish offering limits volume to 85dB. Compatible with Bluetooth 5.0, the Happy Plugs Play headphones come with USB-C and USB-A charging cables, connecting with the left ear, while an audio cable connects to the right ear cup for passive listening (for example when kids need background music to help them study). The piece features BioMaster antimicrobial technology, which stops the growth of harmful bacteria by up to 99.99%. It's also made of vegan leather, making this a super-responsible choice. The headphones come in a protective case, with a cable compartment inside. £52.39, available on uk.happyplugs.com
Words by Hazra Khatoon