Athlete turned personal trainer Sarah Lindsay shares advice on sticking to your fitness goals and reveals the biggest pitfalls she sees.
Sarah Lindsay started her career as a short track speed skater, competing in the Winter Olympic Games in 2002, 2006 and 2010. These days she runs her own personal training company Roar Fitness with boutique gyms across London where she trains celebrities including Christine Lampard, Vogue Williams and Daisy Lowe.
Having transitioned from athlete to trainer, Sarah knows a thing or two about sticking to a training plan and hitting goals and brings both experience and skill to her work. I spoke to her to discuss some of the biggest obstacles people face when trying to get fit, change their lifestyle and lose weight; she gave me some of her top tips on how to stay motivated.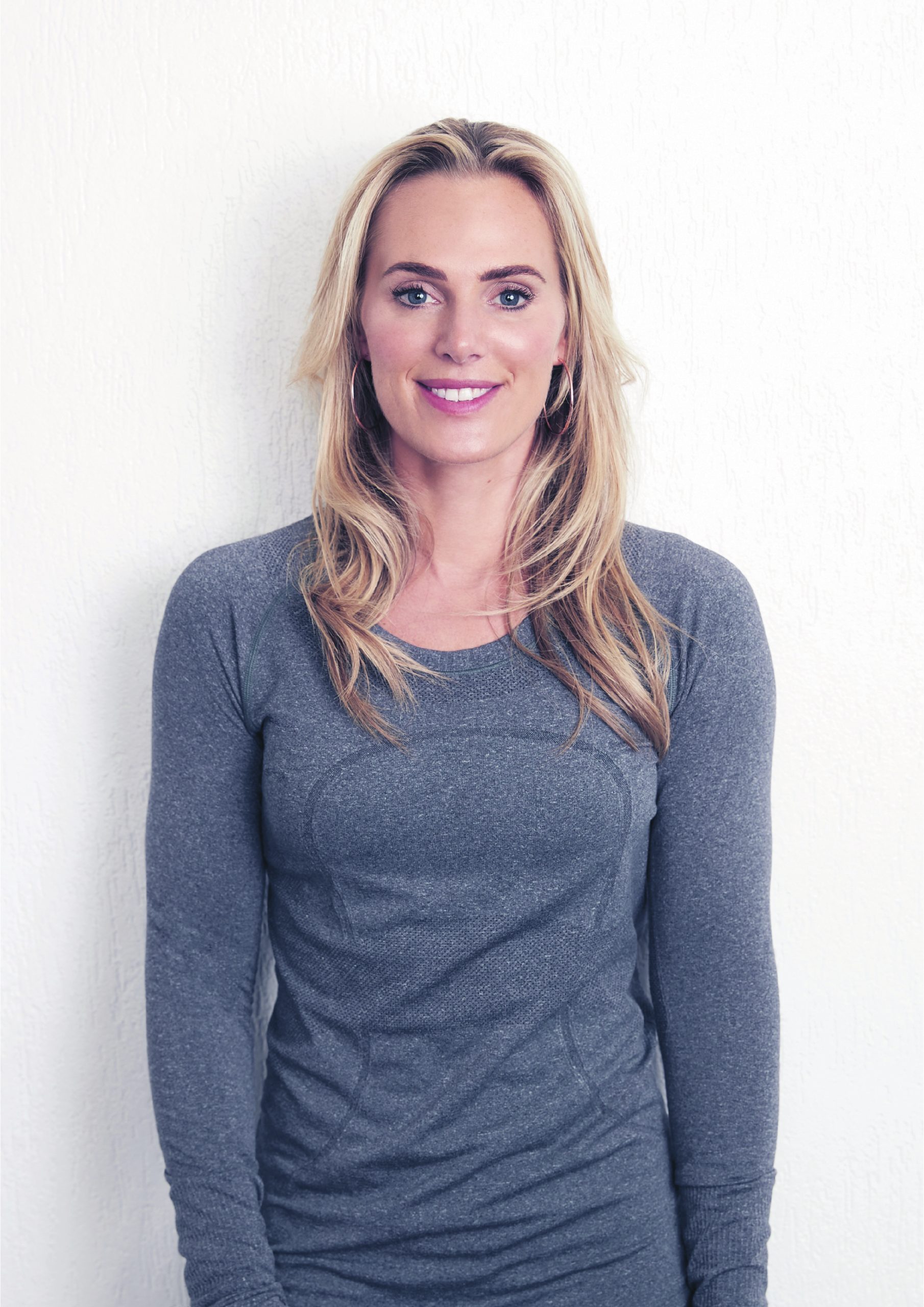 What advice would you give to anyone who's struggled to stick with their fitness goals in the past?
It sounds simple, but write down your goals. You should create outcome goals detailing what you want to achieve. You should also create process goals that you're in control of — you can tick them off daily to help you get there. Keep a training diary every morning to motivate you and remind you of your goals and processes. Then, in the evening, you can review them.
Are there any tips you can give for creating realistic and achievable fitness goals in the first place?

You're not necessarily in control of the outcome, which is why setting process goals that you can control is so important. For example, you can't control whether you win a marathon, but you can control getting up and doing 5km before breakfast. Give 100% to what you can control, stay consistent and enjoy the process. It's not a punishment.
What are some common pitfalls you advise clients to avoid when training?

Something I do see a lot is how much pressure people put on themselves to be someone they're not. I worry that no amount of fat loss will make them happy, which is why I love strength training so much. The sense of achievement many experience when lifting encourages a different performance focus.
Are there any particular exercises you can recommend for anyone striving to achieve their goal weight?
I love weight training — mastering and building up the basic lifts or a variation of them. Deadlifts, squats, bench press and lunges are key moves to start with.
How about exercises for those looking to gain muscle and strength?
It's vital that you load the muscle with weight/resistance. You won't get stronger unless you lift as much weight as you can. The stronger you get, the more muscle you're capable of gaining.
Finally, what is the one thing you would say to anyone who's in need of an extra bit of motivation to set and achieve their fitness goals?
Enjoy your fitness journey! Too many of us work out because we don't like our bodies. As soon as you can work out and eat well because you love your body and realise that you deserve to feel good, you'll be on a very different and rewarding path.