From industry innovations to the countless new product launches, 2023 has been the year of the peptide. Here, L360 editor and skincare expert Mattie Lacey-Davidson takes a deep dive into the benefits and best products.
At the end of every year, I can usually look back and see a particular skincare trend that dominated the industry. 2020 saw us many of us ruining our skin barrier with at-home chemical peels and microneedling in a bid to replicate clinical results during lockdown, a trend I happily bade farewell to. This year, however, peptides have taken centre stage and knocking them out of the spotlight in 2024 will be no easy feat.
The peptide renaissance began in March, when No7 announced the launch of its Future Renew range. Developed from 15 years of research with the University of Manchester, its new 'super-peptide blend' promised to reverse visible signs of ageing, such as wrinkles and age spots. The beauty brand reported a waiting list of 88,000 before it hit the shelves in April, where queues of people also waited somewhat patiently to snap it up.
Later in the year Allies of Skin released its Multi Peptides & GF Advanced Lifting Serum. Yours for an eye-watering £176, the before and after photos are jaw-dropping and its efficacy is backed by the number of glowing reviews from TikTok famous dermatologists (who haven't been paid to do so, as far as I can see).
The summer saw Glow Recipe launching its Pomegranate Peptide Firming Serum with copper peptides and somewhere in between, The Inkey List renamed its Collagen Boosting Serum to include the word peptide. So, what's all the fuss about?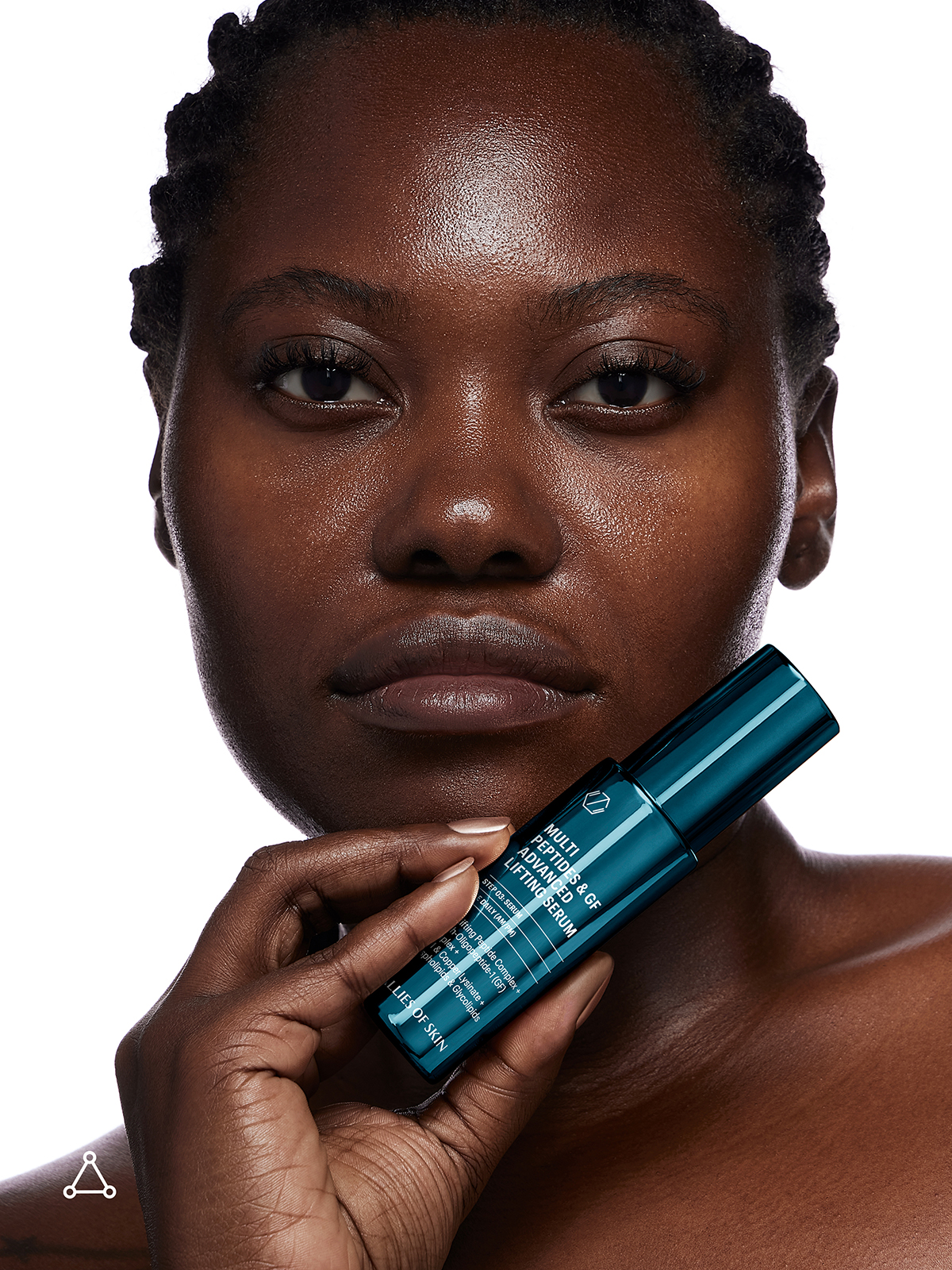 What are peptides?
"Peptides are essential chains of amino acids (proteins)," explains the founder and formulator behind Allies of Skin, Nicolas Travis. "I'd like to think of them as personal trainer for your skin cells — they kick-start natural production of essential collagen, elastin and help enhance elasticity. There's a peptide for every concern now — you have peptides for brightening, peptides that reduce sensitivity, peptides that reduce fine lines and wrinkles."
Peptides is really an umbrella term, and in skincare includes the likes of argireline, Matrixyl, copper peptides and epidermal growth factors (EGF). All have pro-ageing benefits, but are they all created equal?
Matrixyl: the OG of peptides
Another umbrella term for a range of patented peptides, Matrixyl 3000 and Matrixyl Synthe'6 are most widely used, Nicolas tells me. First formulated over 20 years ago, he refers to it as the OG of peptides (original gangster, meaning the first and one of the best).
A peptide that mirrors the natural process of skin regeneration, Matrixyl is proven to stimulate the production of skin components like collagen, elastin and hyaluronic acid (all of which decline over time) for pro-ageing results. You'll find it in The Inkey List's Collagen Peptide Serum (£12.99) and Medik8's Liquid Peptides (£49), which also has copper peptides (more on that below) and Argirelox (a peptide complex containing argireline and more).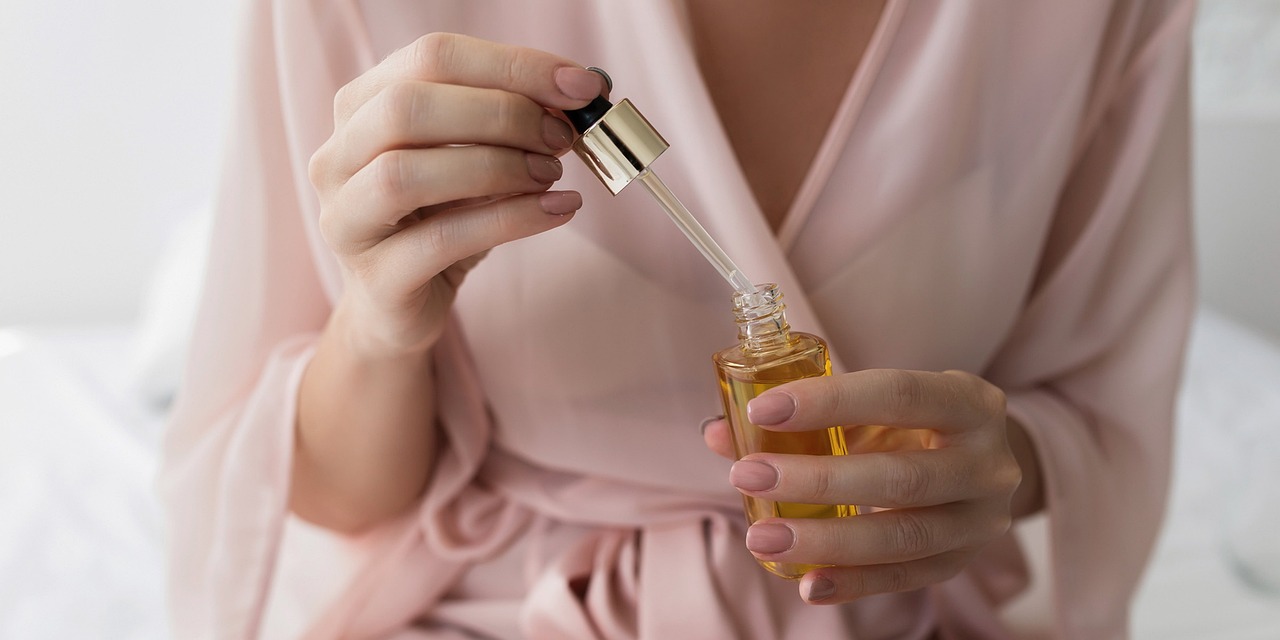 Argireline: 'Botox in a bottle'
Botox is often revered as the gold standard of anti-ageing, so when there's a new player on the skincare scene you'll often see it compared with headlines awash with 'Botox in a bottle' or 'the new Botox'. Facial acupuncture was, in my opinion, one of the most ridiculous comparisons – read my thoughts on that here. Argireline, however, is a comparison worth making.
"Argireline was one of the first peptides introduced in skincare 15 years ago, but is still one of the most popular. It's famous for its 'Botox-like' ability to interfere with contraction of facial muscles helping to relax skin and reduce wrinkles," explains Dr Tiina Meder, founder of Meder Beauty.
Like Botox, it can interfere with nerve-to-muscle communication to reduce movement and therefore reduce expression lines — albeit, at a significantly lower level than Botox, which can temporarily paralyse muscles. It has also been shown to increase collagen production in the skin, leading to an improvement in overall firmness.
"Argireline is a key ingredient in many anti-wrinkle and anti-ageing products. Nowadays, it's been modified to penetrate deeper into the skin," Tiina tells me.
For someone who's particularly concerned about expression lines, commonly in the forehead or between the eyebrows, this is the peptide to use. You'll find it in Meder Beauty's Myo-Fix Concentrate (£85) along with Matrixyl, too, but for a more affordable option pick up The Ordinary's Argireline Solution 10% (£8.40).
EGF: the one to watch
In this humble editor's opinion, the popularity of Epidermal Growth Factors (EGF) is only just beginning. I think we'll be seeing much more of EGF in products, clinics and even the healthcare sector in years to come.
Developed in the 1950s for wound repair, the scientists behind it went on to win a Nobel Prize for their research. It stimulates growth and cell recovery deep within the skin, helping to boost proteins like collagen and elastin, giving way to pro-ageing benefits. "I'm a huge fan of EGF because of its ability to rejuvenate worn-out cells," says Nicholas. "It can help lift, firm and renew skin. It's great after lasers, chemical peels and micro-needling as it works to speed up wound healing, too."
This year, Allies of Skin launched the aforementioned Multi Peptides & GF Advanced Lifting Serum (£176), which Nicholas recommends using alongside the Peptides & Antioxidants Firming Daily Treatment (£121) for "incredible results". Other options on the market include PCA's SKIN Pro-Max Age Renewal Serum (£240) and Zo Skin Health's Growth Factor Serum (£110). For a much more pocket-friendly price there's The Inkey List's 15% Vitamin C and EGF Serum (£15.99), but this won't yield the same results as the heavy hitters above unfortunately.

Allies of Skin GF before and after
Copper peptides: the one that does everything
Also known as copper tripeptides, this one can do it all. "Copper tripeptide can help with everything from premature ageing to skin tone to reduction of fine lines and wrinkles," Nicolas explains. And, thanks to its potent antioxidant benefits, it's a fabulous alternative to vitamin C, which doesn't always play well with sensitive, oily or acne-prone skin.
It's considered the best one for skin repair due to anti-inflammatory properties, making it another one popular among dermatologists and aestheticians for skin recovery. "It works great in products designed for post-treatment after chemical peels or laser resurfacing, but also it's great for sensitive or sun damaged skin," Tiina tells me.
As well as Medik8's Liquid Peptides, Meder Beauty's Myo-Fix Concentrate and Glow Recipe's Pomegranate Peptide Firming Serum mentioned above, there's The Ordinary's Multi-Peptide + Copper Peptides 1% Serum (£28.90) and Biossance Squalane and Copper Peptide Rapid Plumping Serum (£54).
Expert advice: which peptide is best?
If you're worried about expression lines, then argireline is a no-brainer. For pro-ageing results across the whole face, such as lifting and firming, go for Matrixyl or EGF. If you have sensitive or acne-prone skin — or if you want antioxidant benefits at the same time so you don't have to buy two different serums — then copper peptides are for you.
However, Nicolas advises that for most people, it's best to use more than one: "Peptides are best used together – meaning you'll get better results with a combination of peptides verses just using one single ingredient." So, which would he recommend combining? "I'm a huge fan of EGF and copper tripeptide because of their ability to heal and repair the skin."