They can increase confidence, boost self-esteem and even make injections seem less unnerving. Say hello to the therapy dog.
There's a new type of therapist in town for children — and it just so happens to have four paws and a wet nose. Whether it's worries related to the classroom or a lack of self-esteem, evidence suggests having access to a therapy dog can do everything from reduce stress to improve confidence. As well as improving emotional and mental wellbeing, they can also help with cognitive development by encouraging stimulation, play and memory-making.
"Therapy dogs are very helpful and beneficial for children," says Mary Oliver MBE, trustee at the UK charity Therapy Dogs Nationwide, which works with around 5,000 children each year. "They can encourage confidence and self-worth, as well as wellbeing. Wellbeing is a big part of the school curriculum, so what better way to promote this than by using non-judgmental therapy dogs?"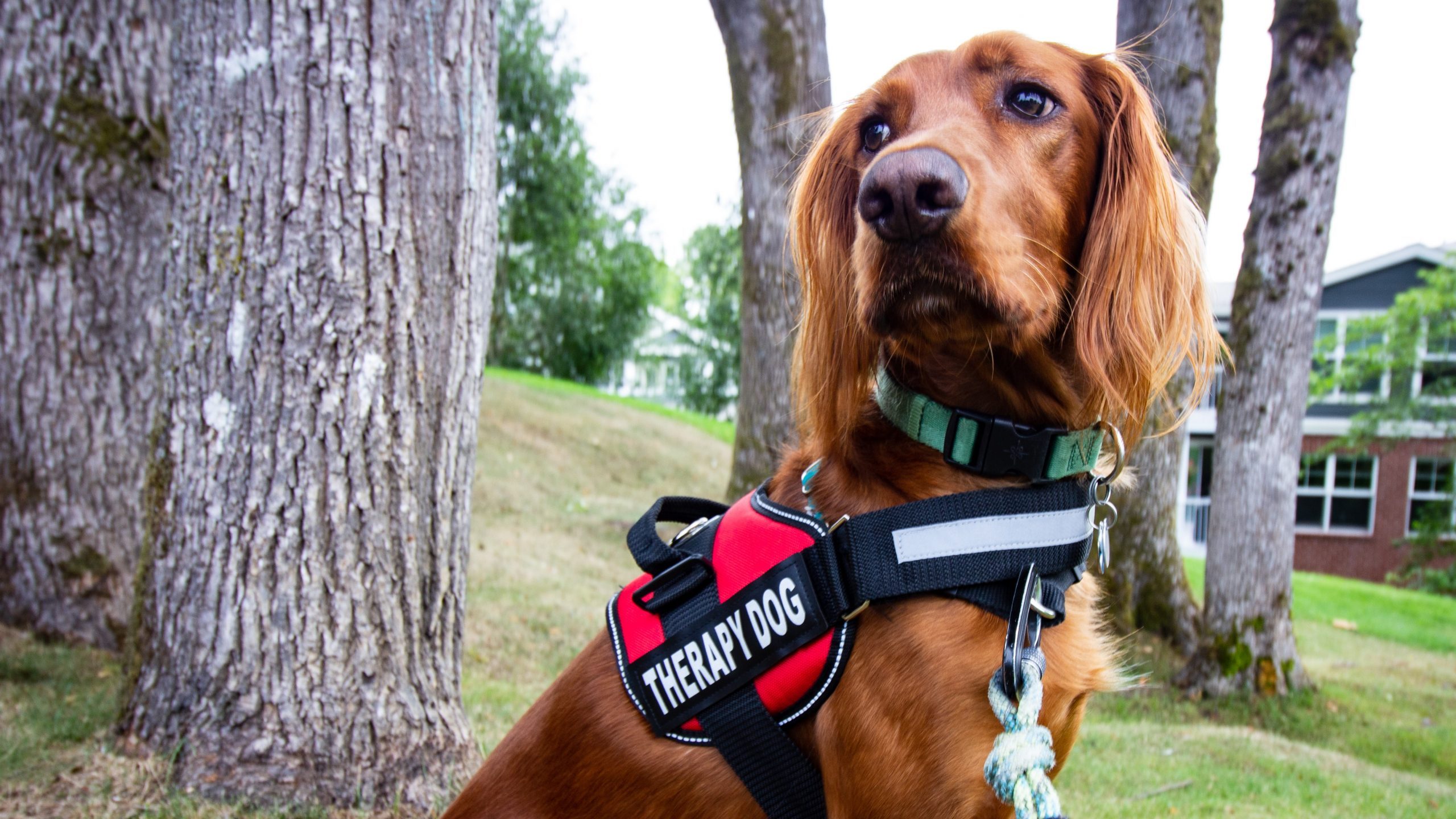 What is a therapy dog?
A therapy dog isn't the same as an assistance dog, which are trained to help people with specific tasks and are legally permitted to go anywhere with their owners. Rather, therapy dogs — once assessed by an accredited organisation and deemed to have a suitable temperament — offer more in the way of emotional support. Volunteers take their pets to establishments that have requested access to a therapy dog, with locations ranging from schools and hospitals to prisons and libraries.
Idris is a five-year-old labradoodle, and is "calm and loving, and very obedient," according to owner Louise Franklin. "I always thought he'd be a good fit as a therapy dog but during the first lockdown, when my mother had to isolate, I could see how much comfort his visits brought her."
Idris has worked for Welsh-based Cariad Pet Therapy for around a year. "We go to workplaces and schools, and also meet individuals in their homes," says Louise. "He brings smiles and calmness, but also encourages communication from those who don't usually respond. It's amazing to see."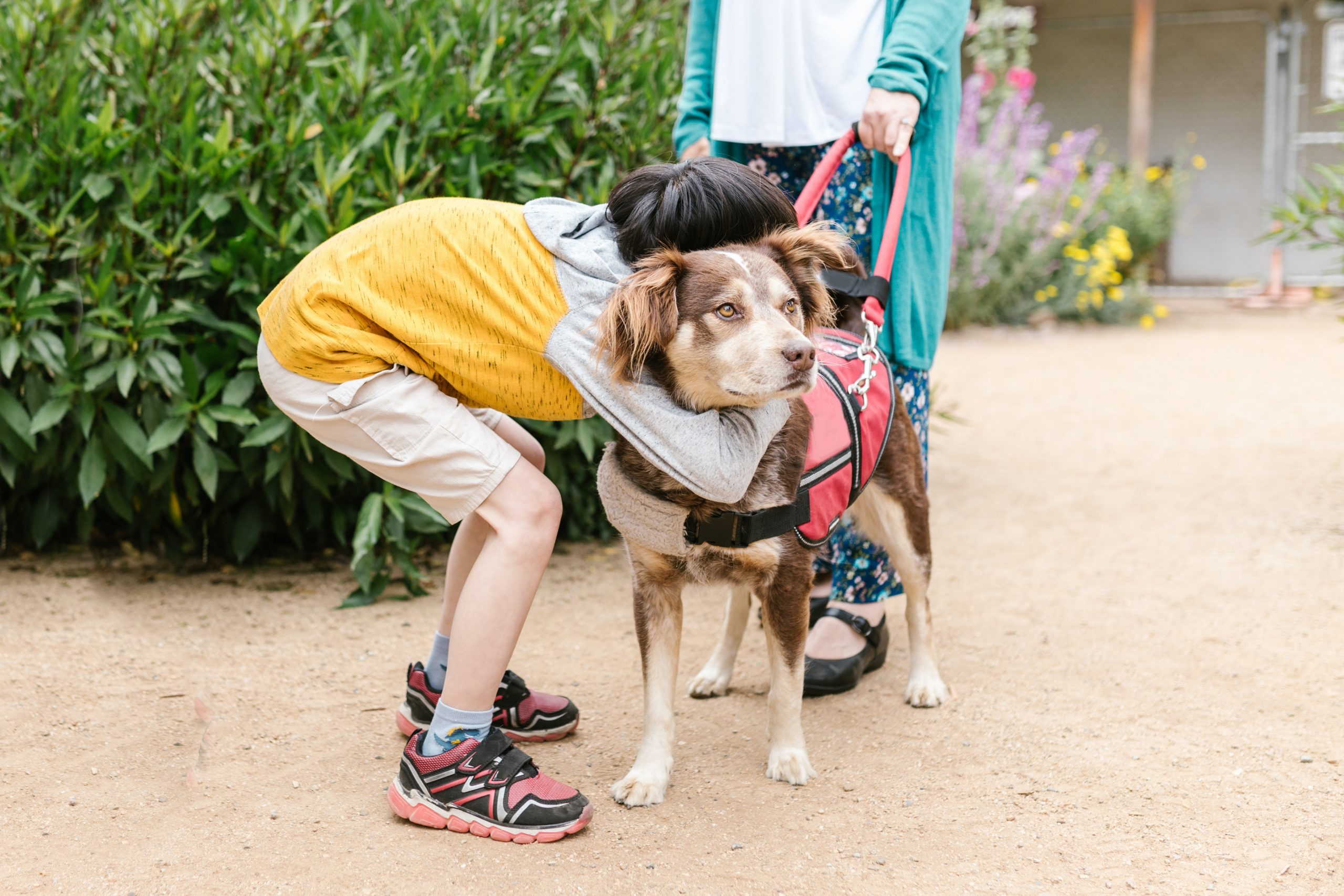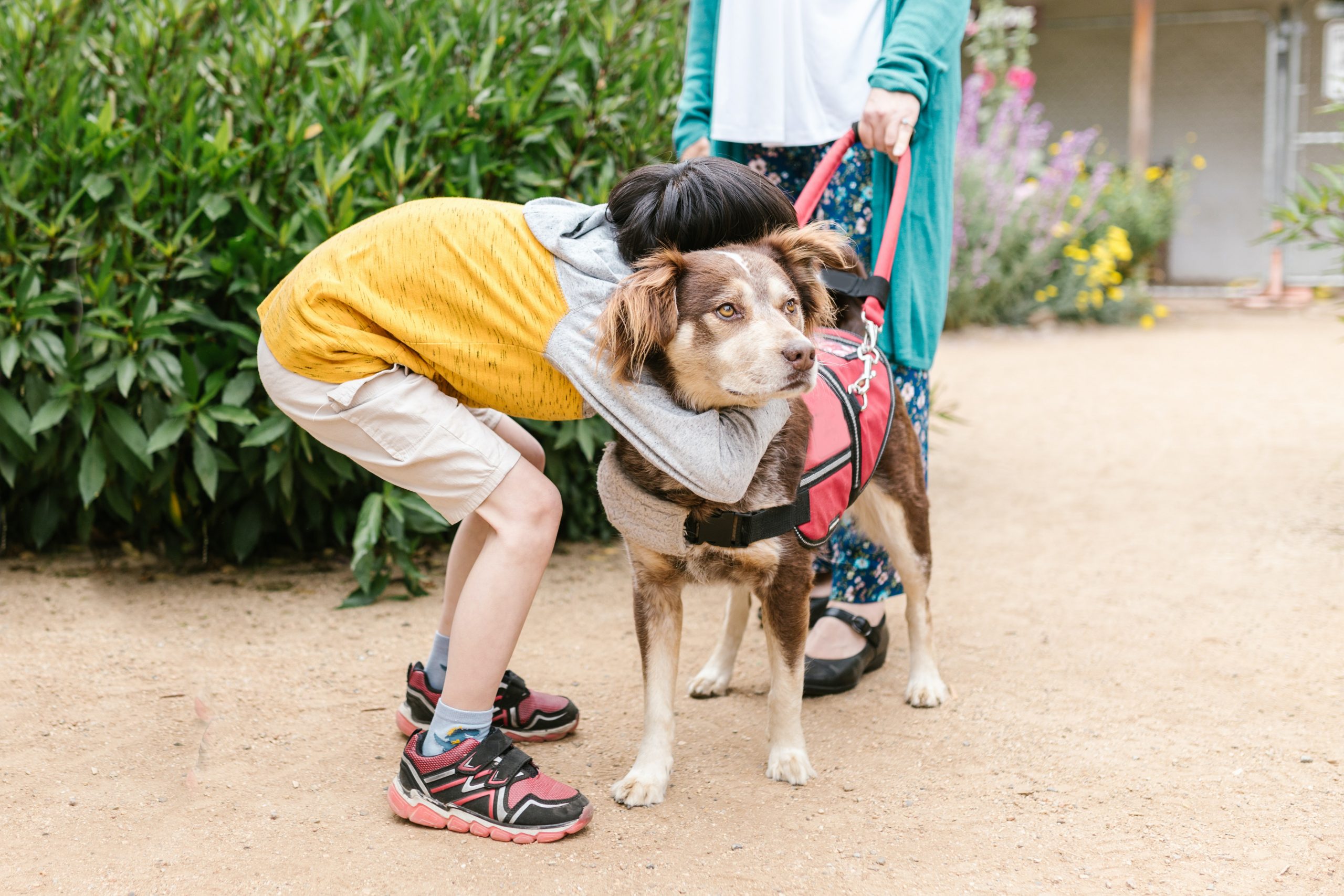 Therapy dogs in school
Schools are the obvious place for a child to have access to a therapy dog, with establishments across the UK increasingly investing in four-paw solutions to help their students overcome obstacles.
Take four-year-old Twig, who regularly visits the three schools that make up the White Rose Federation in Selby, north Yorkshire. The floppy-eared labrador belongs to the federation's PE lead, Nicola Hall, who recognised that the dog's "kind and loving" nature could make her an ideal candidate for offering pupils extra support.
When local group Paws For Pals received funding in 2019 to train a small number of therapy dogs, Twig was enrolled. She's now one of five fully qualified therapy dogs who are out and about in the local area. "We feel it's the responsibility of a school to respond to the changing needs of its community and saw an opportunity to support the wellbeing of our young people and their families," explains Suzanne MacDonald, federation executive headteacher at the White Rose Federation. "Our children enjoy reading to Twig, and she will often gently put her head on their knee to encourage them to continue."
"Many of our children confide in Twig, too. Their anxiety levels reduce as they talk to her and play with her. As a result, staff can address concerns quickly, allowing for timely support and resolutions," Suzanne adds.
Therapy dogs at home
The appeal of therapy dogs can also extend beyond the school classroom. As well as encouraging children to read via its Paws & Read Scheme (which is recognised by The Kennel Club), TDN's roving team of caring canines do everything from break-the-ice at university freshers' events to provide welcome distraction from treatment in children's hospitals.
"All dogs are wonderful," says Mary. "But therapy dogs really are the icing on the cake."