Restorative travel is more popular than ever. From yoga retreats in Ibiza to forest bathing in Croatia, here's our top five overseas wellness holidays to book this winter
It's getting harder to deny the autumnal chill in the air. Prepare for the change in season and look to a wellness break in Europe to set you up for the winter. In a short flight you'll achieve rest and relaxation with a twist: from a 5-star breathwork retreat in Lanzarote to forest bathing in Croatia and life-affirming psychedelic experiences in Amsterdam. Here's our pick of some of the best experiences to book this autumn.
Focus on your breathing in Lanzarote
Taking a breath in a smoggy city isn't very appealing. But try 79 miles off the coast of Africa at Alan Dolan's rurally located Breath Guru Retreat, and it's a different story. A sanctuary with sea and volcano views, a private pool and five-star accommodation, Dolan (AKA the Breath Guru) has worked as a breath coach for 20 years and helps people via "Conscious Connected Breathwork", which he describes as a "powerful healing modality". During the four day retreat you can expect 1-1 breath sessions, massages and group breathwork. breathguru.com From £1300 per person for four nights. Flights not included.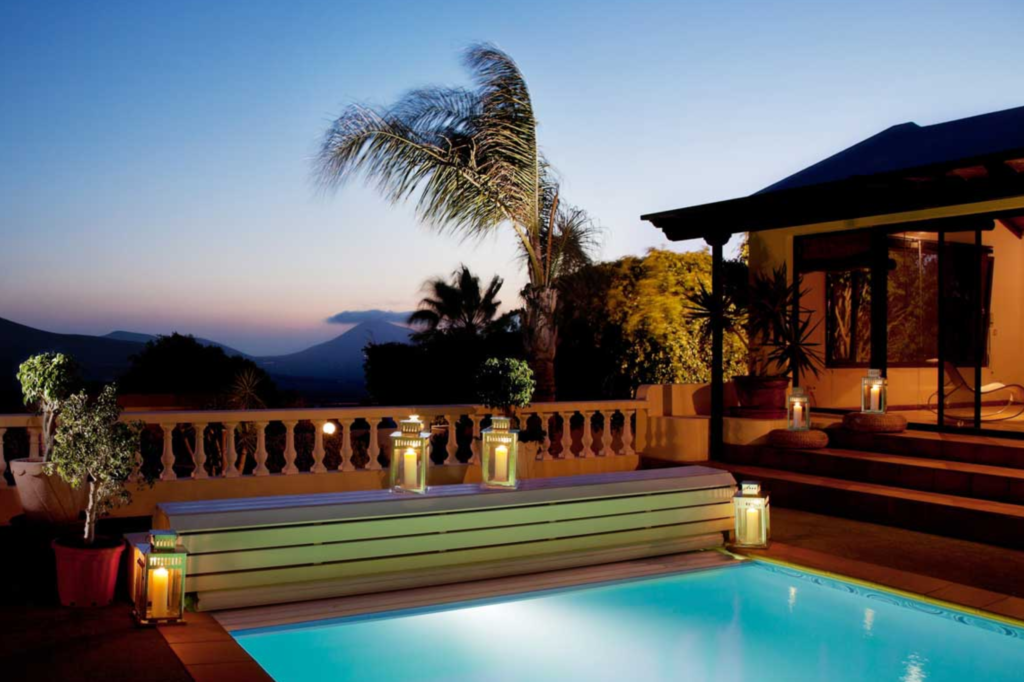 Become a budding yogi in Ibiza
Geologists recognize it as the world's third most magnetic point, which contributes to Ibiza's inexhaustible energy and makes it the perfect spot for yoga – not just raving. For many, a visit to Ibiza is all about energy and rejuvenation. Set on the north coast, far from the clubs in the south, this eco-friendly resort has its own state-of-the-art recording studio and yoga classes (with sea views) that range from energetic ashtanga to sloth-like yin by internationally renowned yoga teachers. Enjoy breath work and sound healing and a spa garden with massage catacombs. sixsenses.com From £353.54 per night, per person. Flights not included.
Discover Iceland's healing thermal baths
It's likely to be Iceland's most famous thermal baths, but it's no wonder because the Blue Lagoon comes with every detail covered. First of all you get an in-water hostess to look after you as you reap the anti-ageing benefits of all the silica, algae and other mineral-rich microorganisms found in the sky-blue water. Bathers are given face masks, massages, flotation treatments and skyr smoothies. The pools are pumped from 2,000m below the Earth's surface, so just sitting still in the water is much like a mindfulness session in itself. bluelagoon.com Day passes for non-guests start at £54. The Retreat Hotel starts at £1255 per night, flights not included.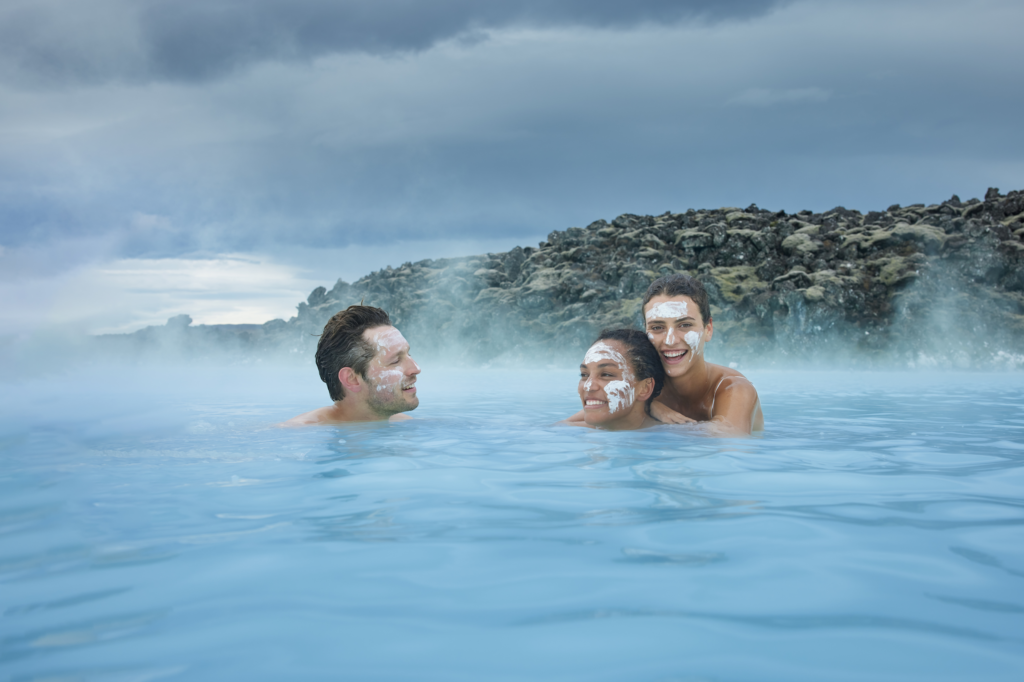 Embark on a psychedelic trip in Amsterdam
This isn't the the kind of mushroom experience you might expect from Amsterdam and there are certainly no stag-dos present at this retreat. Synthesis, open since 2018, was co-founded by Martijn Schirp, a former poker player who found salvation through psychedelics. He offered a retreat with "medical supervision, private one-to-one coaching and professional standards". You will lie down comfortably with your eyes gently covered, before being given truffles containing psilocybin and guided through a supportive sound experience. The retreat includes meditation and breathwork sessions and educational workshops. The benefits? Reduced stress, increased positive moods and a greater sense of wellbeing. synthesisretreat.com From £1,640 for a three-day programme aimed at beginners. Flights not included.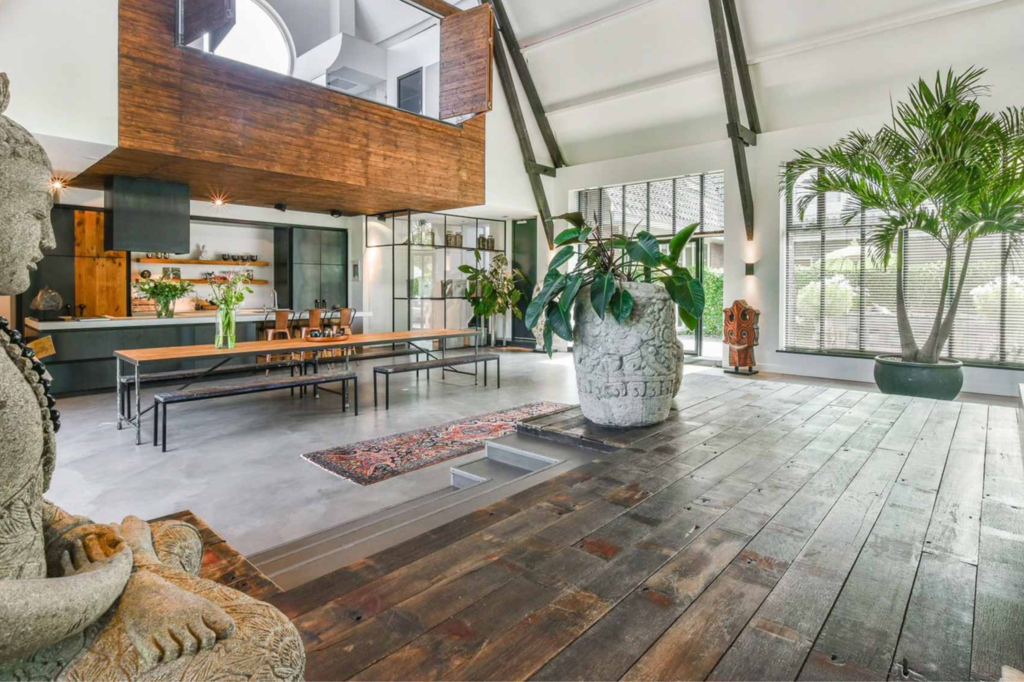 Try forest bathing in Croatia
Hanging out in a forest is restorative enough, and better yet is a break at Rakovica Forest Resort, located in Croatia's farming region and only 10km from Plitvice Lakes National Park. The forests and surrounding meadows are perfect for cycling, hiking and horse riding as you immerse yourself in nature at every turn. The accommodation varies from camping to light and airy lofts and you can feast on farmyard breakfasts, leafy BBQs and organic vegetables and fruit harvested from nearby fields. rakovicaforestresort.com From £64.54 per night for a Forest Family Apartment. Flights not included.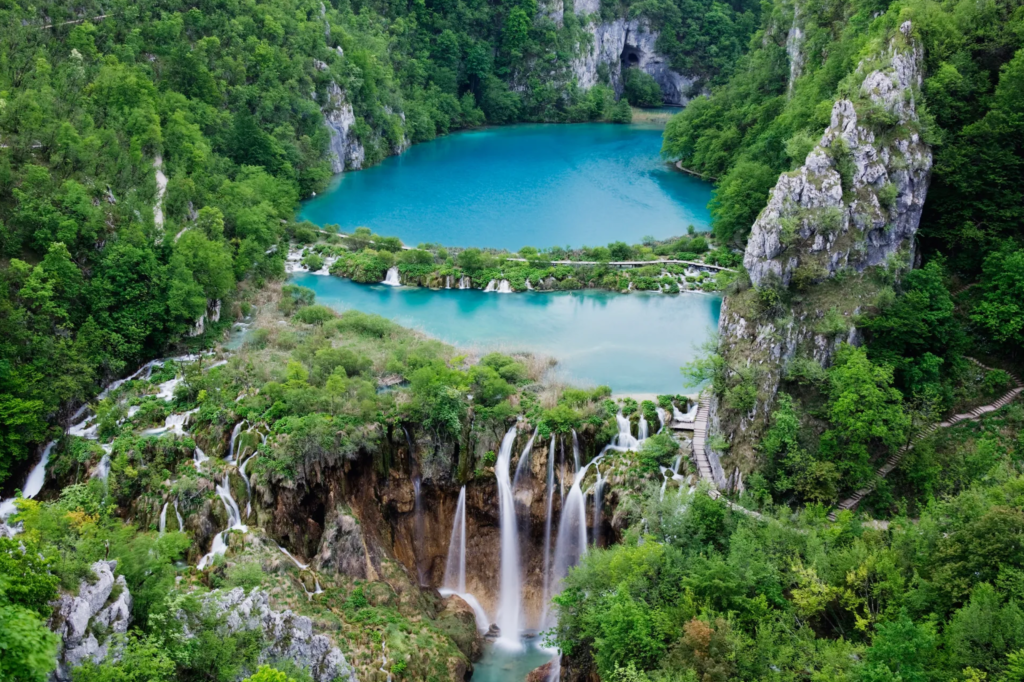 Words by Judy Cogan