Master seafood recipes with Rick Stein's chefs on a trip to the fishing port town of Padstow.
With more than 25 cookbooks and 30 TV programmes to his name, Rick Stein has an empire that's largely based in the small Cornish fishing village where it all began in 1975. Nearly 50 years later, the million-pound family business — with Rick, his first wife, Jill, and their three sons at the helm — has led to the port of Padstow being dubbed 'Padstein' due to the chef and businessman's influence. It's home to Rick's flagship establishment, The Seafood Restaurant, as well as a cafe, delicatessen, patisserie, fisheries, Stein's Shepherd's Huts accommodation, the recently refurbished cookery school and more. It was two of the newer additions to the family portfolio that drew me to Padstow and down the winding lanes to indulge in life by the coast and seafood in true Stein style.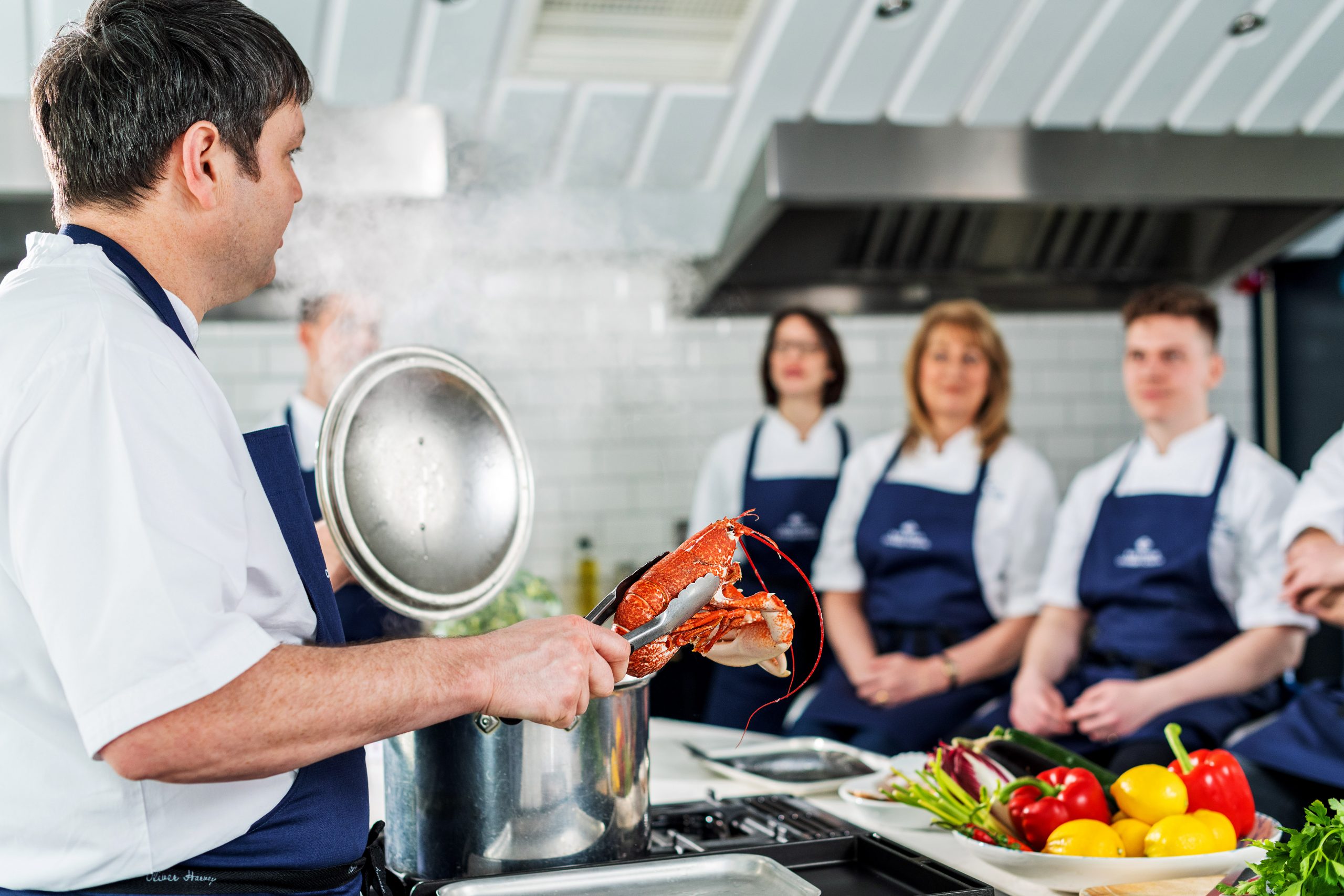 Learn at Rick Stein's Cookery School
Since it opened in 2000, Rick Stein's Cookery School has been one of Padstow's biggest draws. With a view stretching over the Camel Estuary towards Rock in North Cornwall, the cookery school is divided into two rooms: the kitchen and the dining room. Having undergone a huge refurbishment last year under the watchful design eye of Jill Stein, the cookery school is now kitted out with solid stone countertops, navy cabinets and Rangemaster stoves, with enough room for 16 participants.
Chef Nick Evans, who's been working with the Stein family since 2001, heads up the school. He first started at The Seafood Restaurant while completing his degree and rose to the position of head chef at Rick Stein's St Petroc's Bistro. He and his small team are on hand to help you throughout your cookery course, from flipping a crab shell to washing up your chopping boards.
I embarked on the half-day Lobster & Crab course because, despite my Cornish roots, shellfish was as foreign to my tastebuds as it was to my cookery skills. First off, Nick talked us through the process of humanely killing the seafood the restaurant uses, such as putting a lobster in ice for hours to induce a coma before dropping it into a pan of boiling water. "Despite what you see in the movies, only one lobster in all of my years as a chef has squealed and screamed when put into the pan," explained Nick.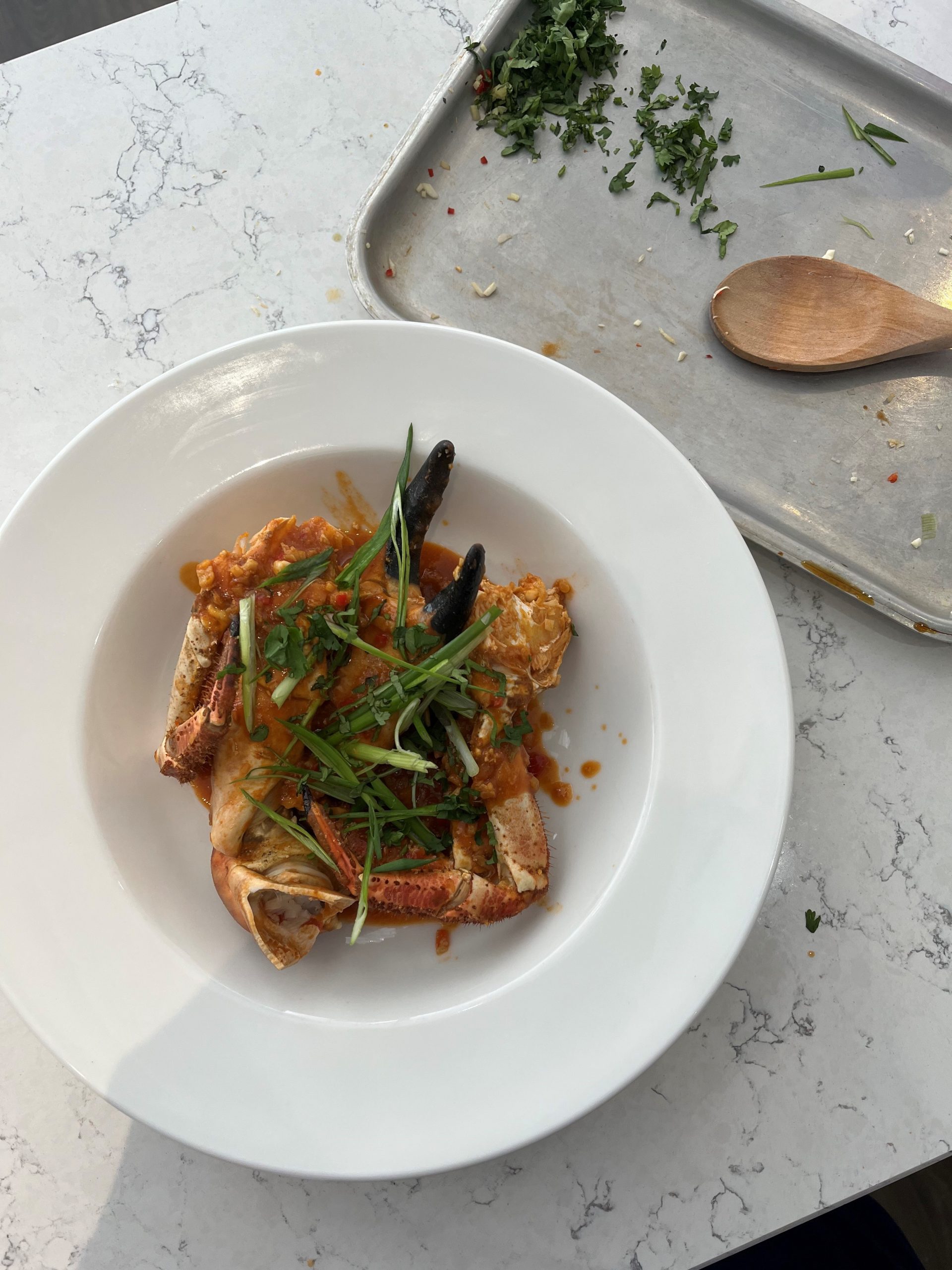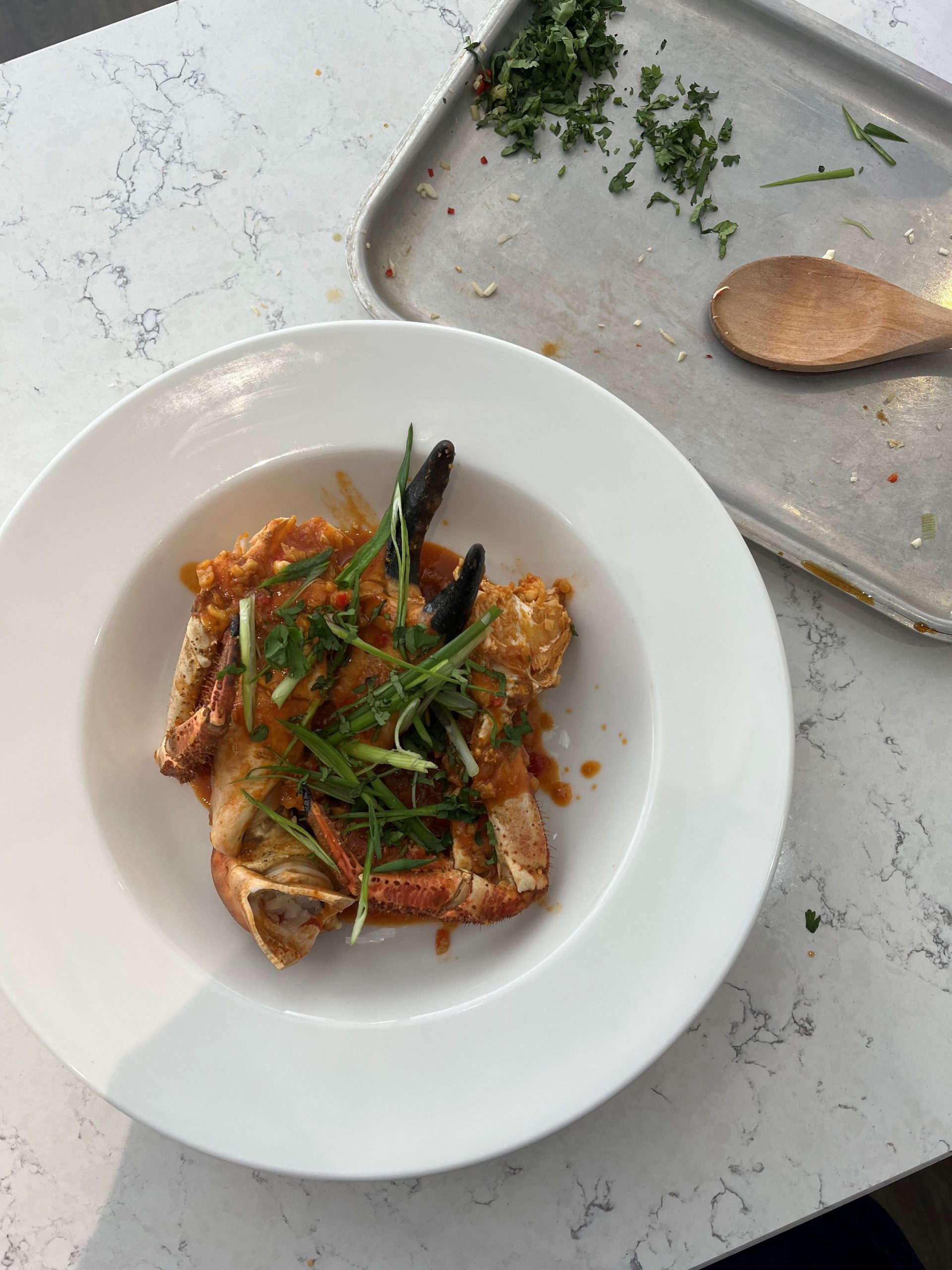 Our first dish was lobster salad with chive dressing, taken from Rick's Food Heroes cookbook. All 56 courses — be they evening classes or four-day sessions — use recipes from Rick's books. However, Nick keeps some of the techniques and ingredients open to interpretation to whisk in something different to the experience. "You can eat all the meat in a lobster, nothing will harm you, but we like to pick out the bits with the best flavour," says Nick, as he instructs the class how to remove the meat from the lobster tail. The class consensus is the dish tastes divine, as we all tuck into what we've prepared with a glass of wine in the school's dining room, which overlooks the Camel Estuary towards Rock. The key to a great lobster meal, I'm told, is to ensure the creature is killed just hours prior to cooking, otherwise the meat turns rubbery and tasteless.
Next up is the Singapore chilli crab, from Rick's Fish & Shellfish cookbook. "You're about to get messy," quips Nick, as we dice up his "holy trinity of Asian cooking", namely garlic, chilli and ginger. After dividing the crab into sections — body, legs and claws — it's steamed with the rest of the ingredients in a pan for five minutes. The biggest task of this dish is eating it, as you need to scoop out the meat from the cooked legs with a crab pick. It's not unusual, says Nick, for many customers to leave the restaurant covered in red sauce.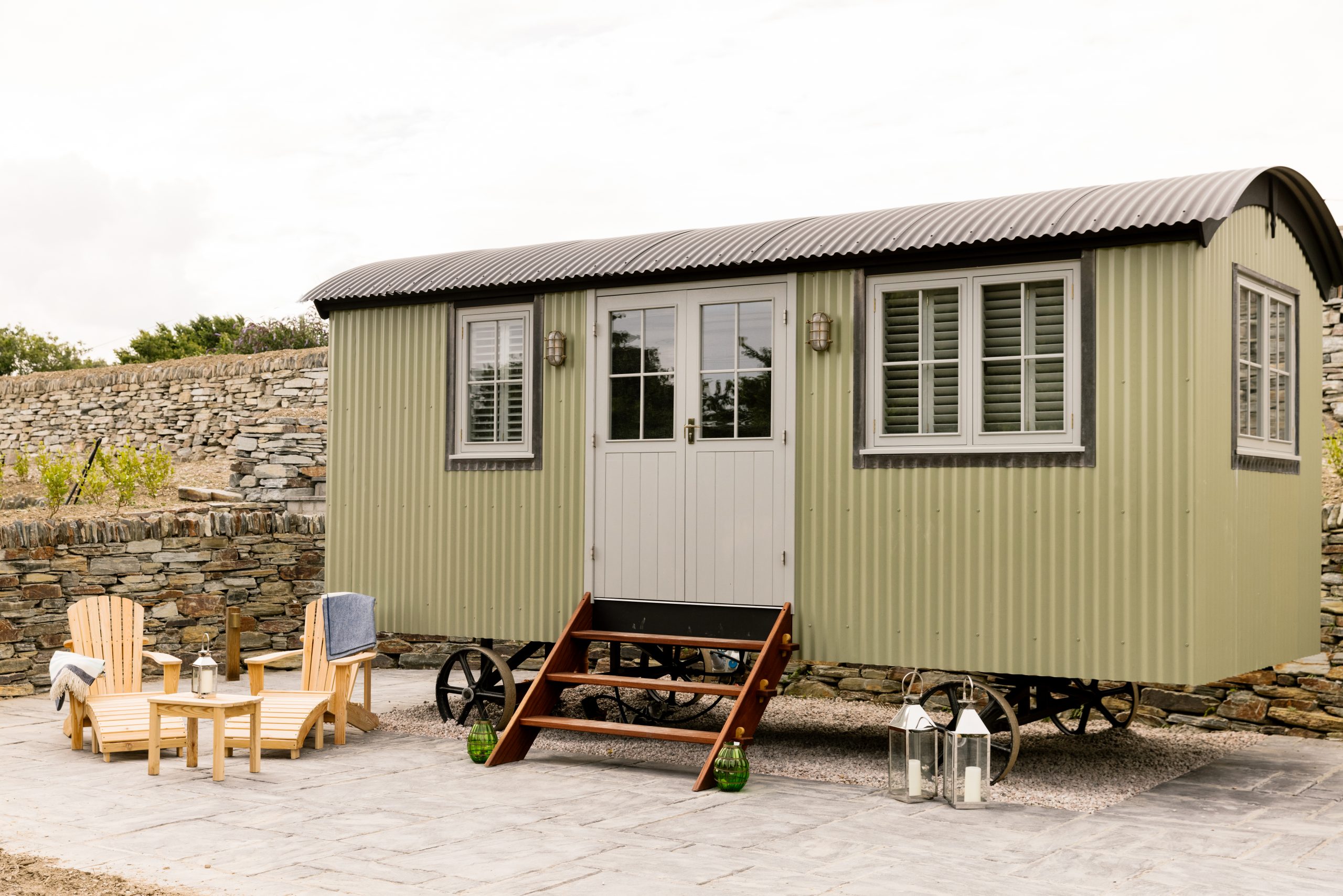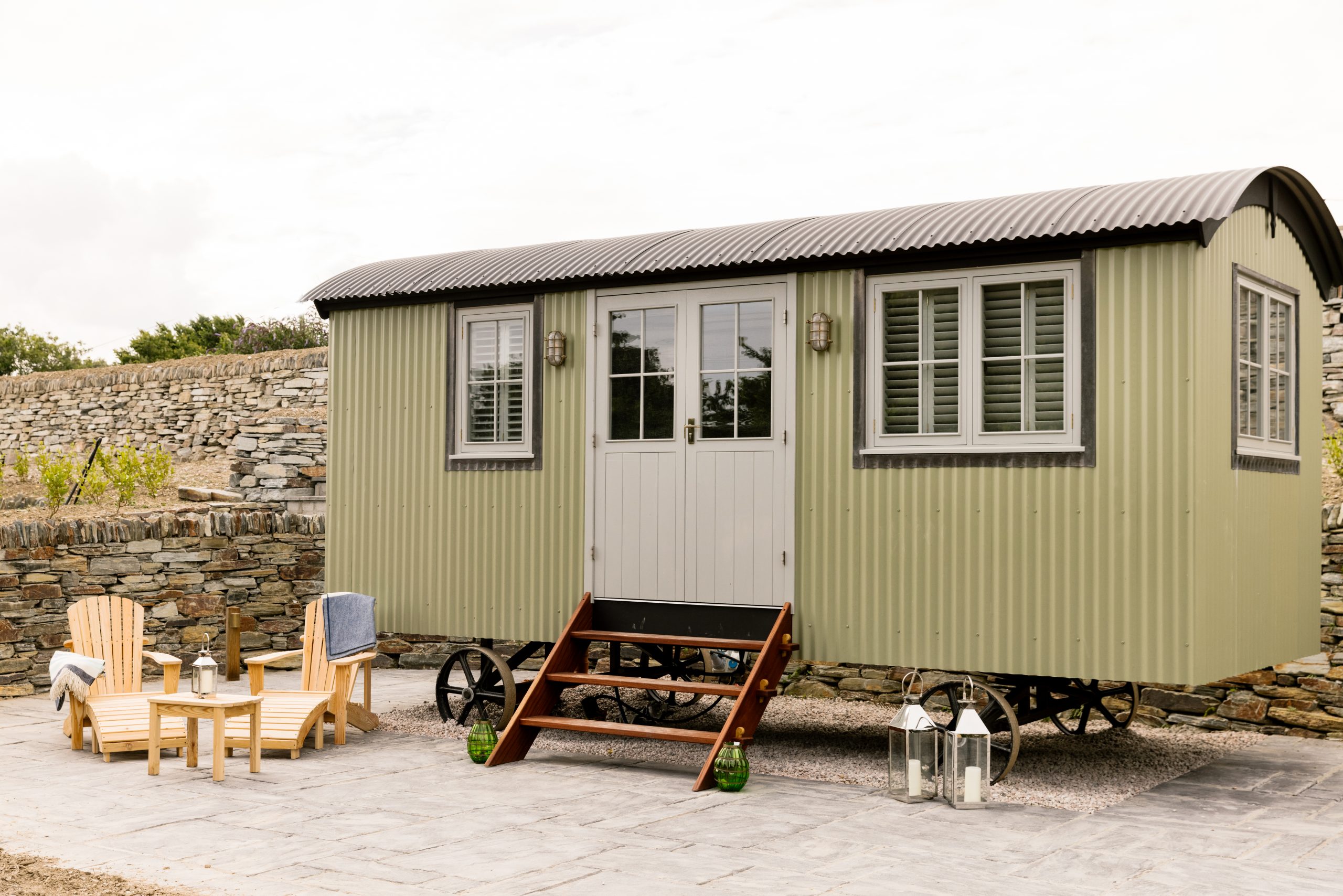 Stay in Rick Stein's shepherd's hut
Just a 10-minute drive from the hustle and bustle of Padstow, St Merryn is home to The Cornish Arms — a local village inn acquired by the Stein family in 2009 — which offers a classic British menu, ranging from delicious scampi in a basket to steak and ale pie, as well as a range of St Austell Brewery ales. Jill and eldest son Ed designed the five shepherd's huts and added them to the site last year, each equipped with its own parking space, sun loungers and private patio so guests can enjoy their very own slice of peaceful Cornish countryside. Each hut also features an en suite shower bathroom, kitchenette and double bed, and the Steins haven't skimped on the small touches, from bottles of Korev Cornish lagers in the mini fridge to Jill's very-own Porthdune toiletry collection in the bathroom. For breakfast, return to The Cornish Arms for a full English or opt for something lighter such as granola, yogurt and honey — all made using ingredients sourced from local farms, bakers and producers.
Padstow isn't the only nearby attraction, with Cornwall's famed Constantine, Harlyn and Booby's Bay less than a 20-minute drive from Stein's Shepherd's Huts. Blow out the cobwebs from the night before with a walk and perhaps a paddle at these three sandy bays or brave the cold and go for a swim.
Closing with a cookery demonstration of Maryland crab cakes, from the Seafood Odyssey book — which Nick calls "the Bible" — this half-day course has not only left me full of seafood, but also knowledge. This is definitely a learning experience to remember, which tastes that bit better when you create your own delicious seafood dishes from pan to plate. Stein's Shepherd's Huts stays from £220, a minimum of two nights. Cookery courses start from £45.