Award-winning chef Sarah Hayward shares her love for British food and reveals how to make a 'cheffy' summer pudding.
Having recently won Michelin's Young Chef Award 2023, Sarah Hayward is currently one of the hottest names on the British culinary scene. We sat down with her to find out what she loves about being head chef at The Coach in Marlow under Tom Kerridge, and how she'll be using her favourite produce this summer.
Sarah, you've worked in kitchens since you were 16. How does it feel to have been recognised by the most prestigious body in hospitality?
It hasn't sunk in yet. To have been chosen out of the many amazingly talented chefs in Great Britain is a dream. When they called my name out for the awards, I had to be pointed towards the stage — I was just in shock. Locals now come into The Coach and congratulate me, which is always such a boost.
Why do you enjoy working at The Coach?
It's such a special little place, and for a Michelin-starred restaurant, it's very unintimidating. A lot of places offer these big, fancy dining experiences, but The Coach isn't daunting at all; we have Sky Sports on, we serve burgers and chips. It's super-accessible. We also have an open kitchen, so everyone can see the effect their work is having on people. The best feeling is when you've put a lot of love into it all, then you serve someone a plate of food and their eyes just light up.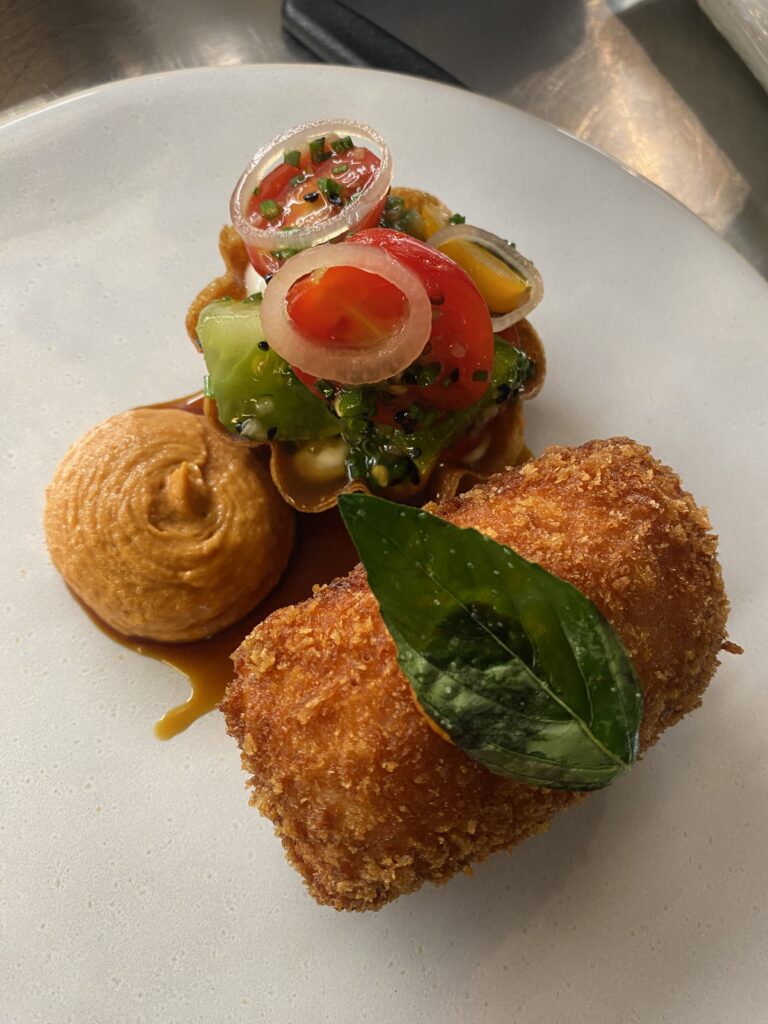 What drew you to working in kitchens originally?
My dad. He's a chef and tried to put me off it, saying it was a demanding job with long hours, but I still wanted to do it. While at school, I did a week's work experience at his place. I think he was hoping to discourage me but I loved it, especially since I got to do a lot of the cooking. I also grew up around lovely home-cooked food — my mum is a fantastic cook, too, so we always ate really well.
Did growing up on the Isle of Wight influence the way you approach seasonal produce?
Massively. Every chef in the country uses Isle of Wight tomatoes when they're in season. Just the smell of them and their vines, and the flavour they have is amazing. Being an apprentice chef on the Isle of Wight, I learned to respect ingredients. The fish we'd get from the fishmonger would turn up at the back door still flapping. And in spring, you can't escape the smell of wild garlic. We even had school trips to farms such as Cheverton, which supplies the whole island with lamb and beef. Tom [Kerridge] is also a very ingredient-led chef, so doing my training with him was ideal.
Which ingredient are you looking forward to using this summer?
Summer is the best time for produce, so it's hard to pick just one. At the moment, we're working on a dish that will use local crab, courgettes and tomatoes from Isle of Wight.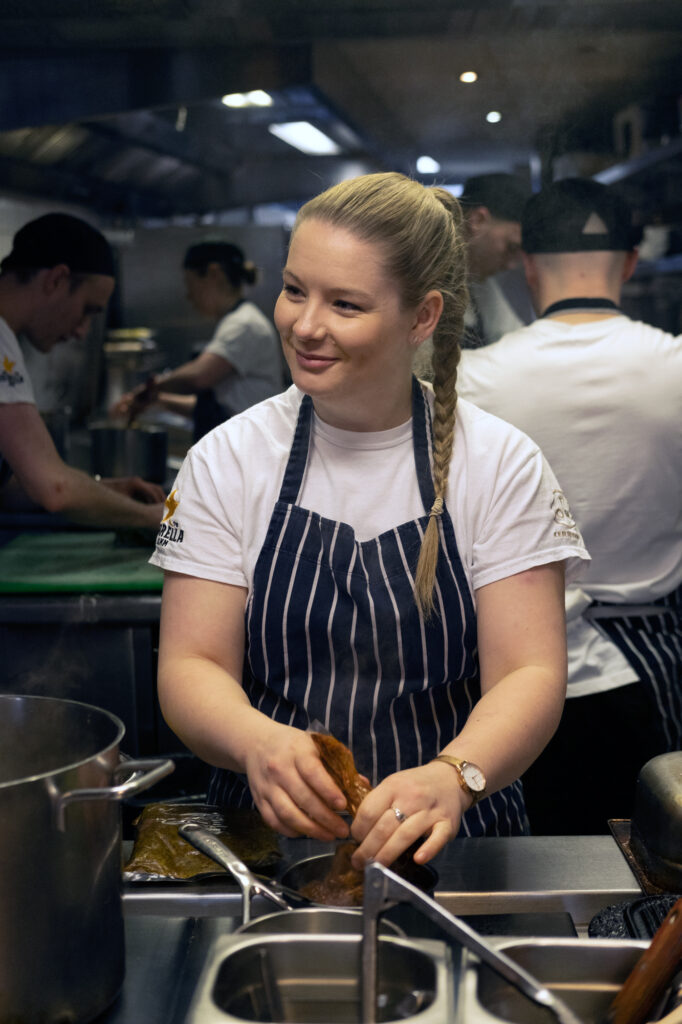 Which British summer dish would you recommend making at home?
I'd say a summer pudding, as it's an amazing way of using up those berries from the garden that are slightly so_ er, or just not quite as beautiful anymore, but still delicious. If you want to get a bit more cheffy, you can zhuzh it up with a few special ingredients. I'd do a sparkling wine jelly with wine from the Harrow & Hope vineyard [in Marlow] and Rodda's Cornish clotted cream.
The Coach, 3 West Street, Marlow, Buckinghamshire SL7 2LS; thecoachmarlow.co.uk
Words by Fliss Freeborn
Main photo: Sarah Hayward with Tom Kerridge