We speak to three parents and family bloggers about their toy recommendations for youngsters this Christmas — and find out more about the best screen-free toys on the market.
Christmas can be a hard time of year to navigate the saturated toy market. To make things easier, we spoke to three family bloggers about what they have their eye on this festive season. All of them chose screen-free toys, which is proving to be a huge trends in children's Christmas gifts for 2021, so we added a few more ideas too.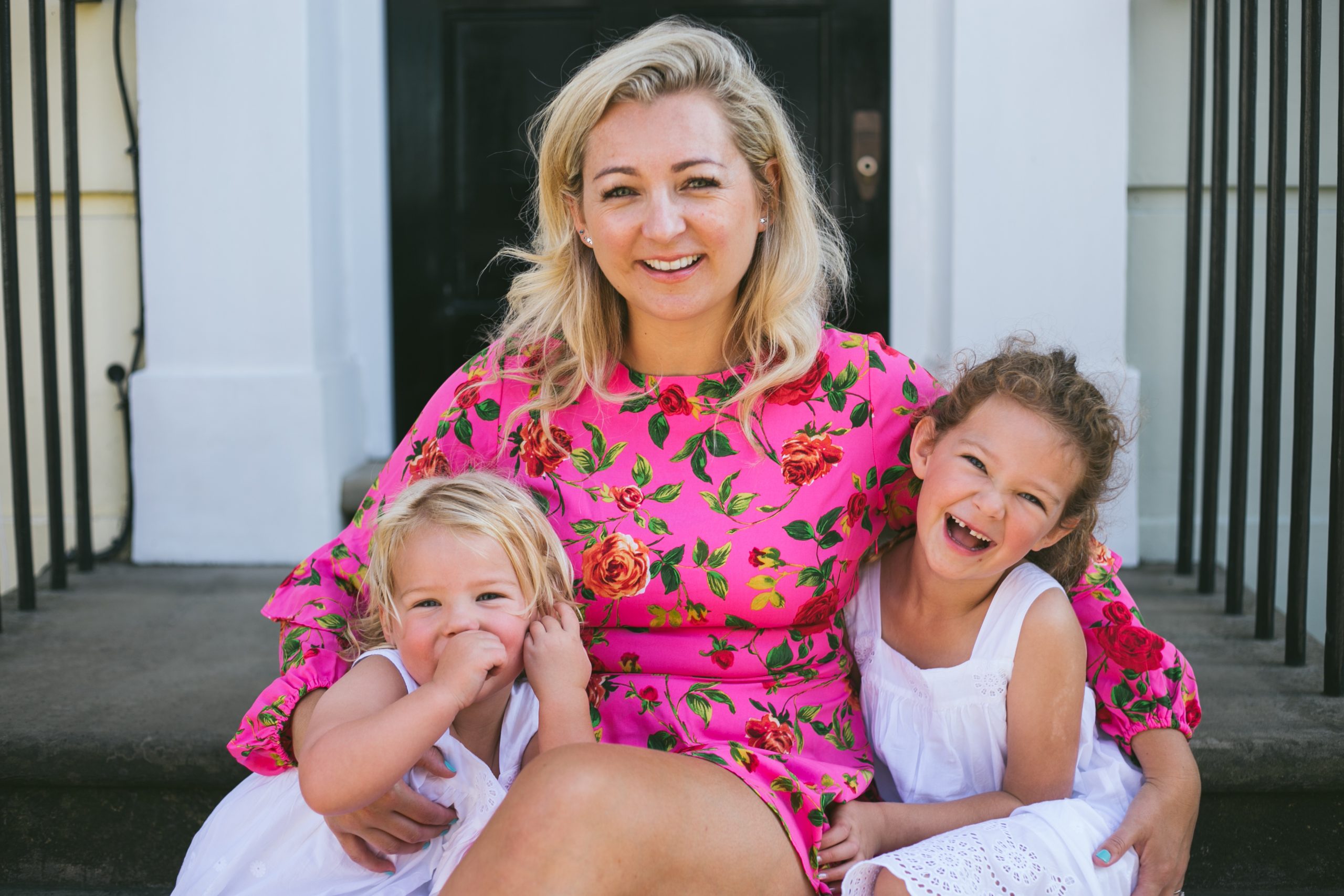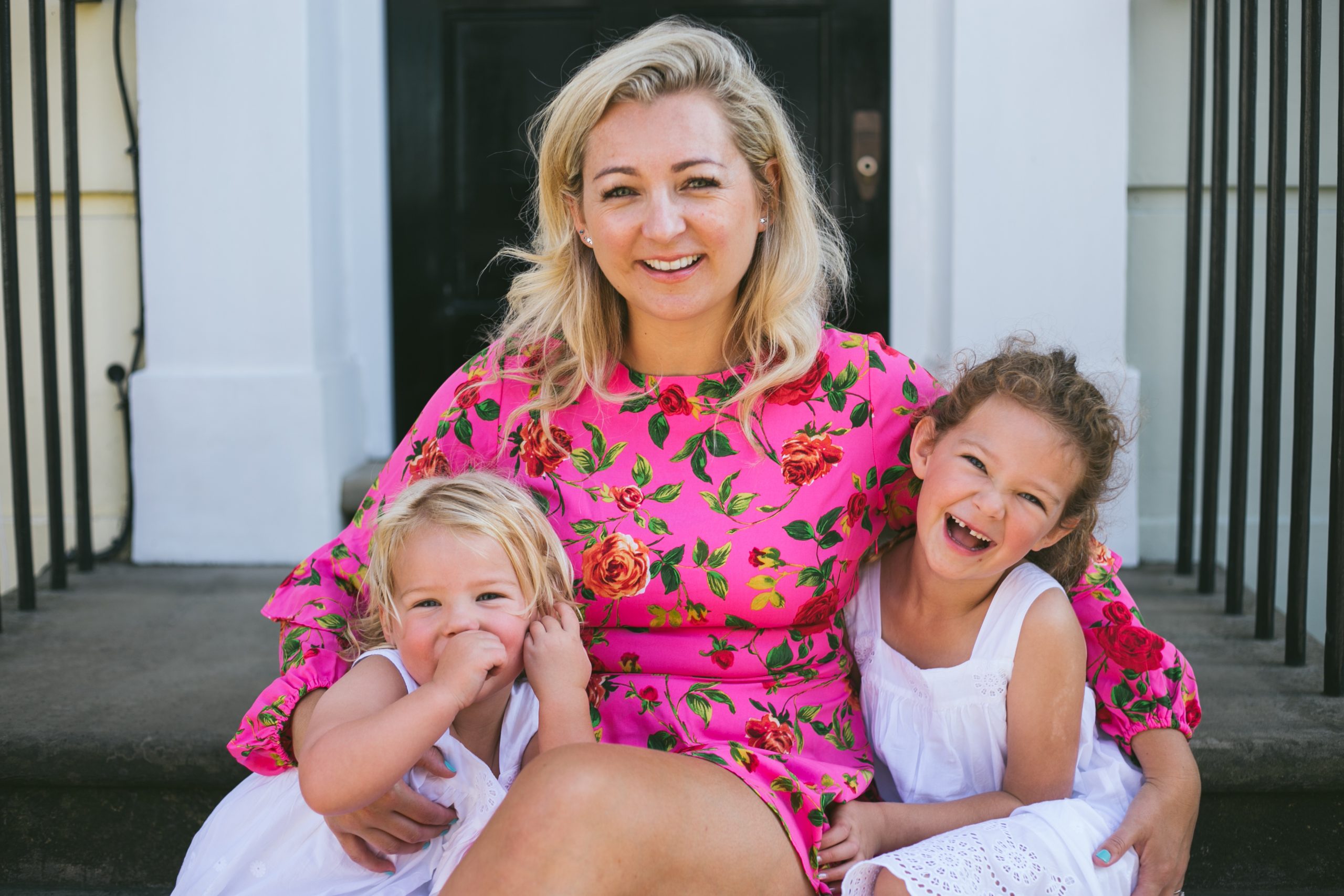 Rosey Davidson, founder of Chill Baby Sleep
Rosey Davidson is the founder of Just Chill Baby Sleep, an infant sleep consultancy focused on providing straight forward sleep advice to parents. As a successful businesswoman with over 200k followers on her Instagram Rosey gives insight into her work as a sleep consultant, entrepreneur, and busy parent to her three young children from her home in north London.
Rosey's toy recommendation: "My present recommendation is the Wobbel board," says Rosey. "This is a curved balance board. It's great for getting kid's imaginations going and getting them moving which is great for sleep too!" The Wobbel board helps develop physical awareness alongside play and it can become whatever your child wants it to be, from a bridge to a small football goal. Rosey adds: "Adults can also borrow it for exercise too – it's a great yoga aid. It's also aesthetically pleasing so is a welcome break from garish plastic toys."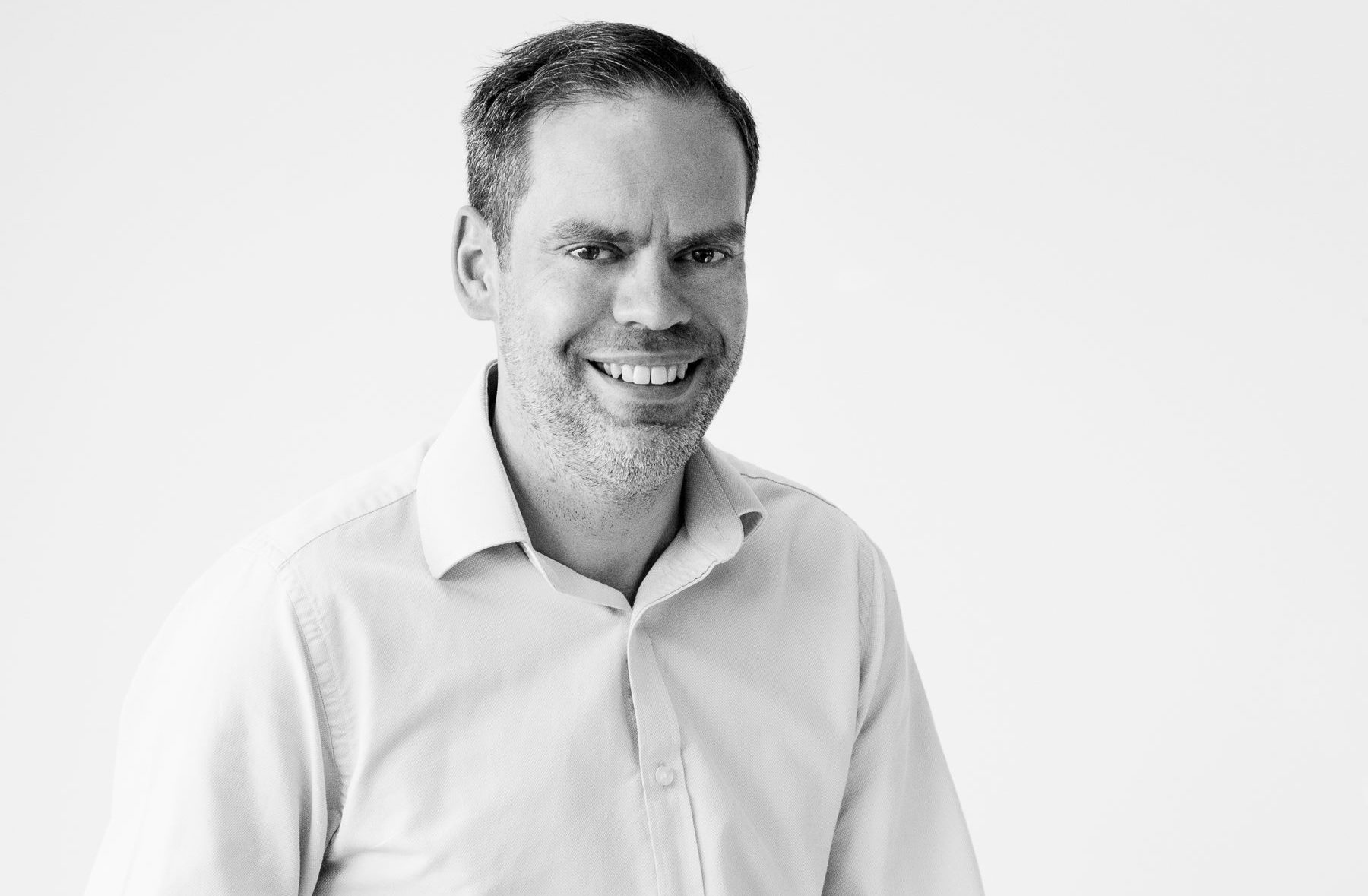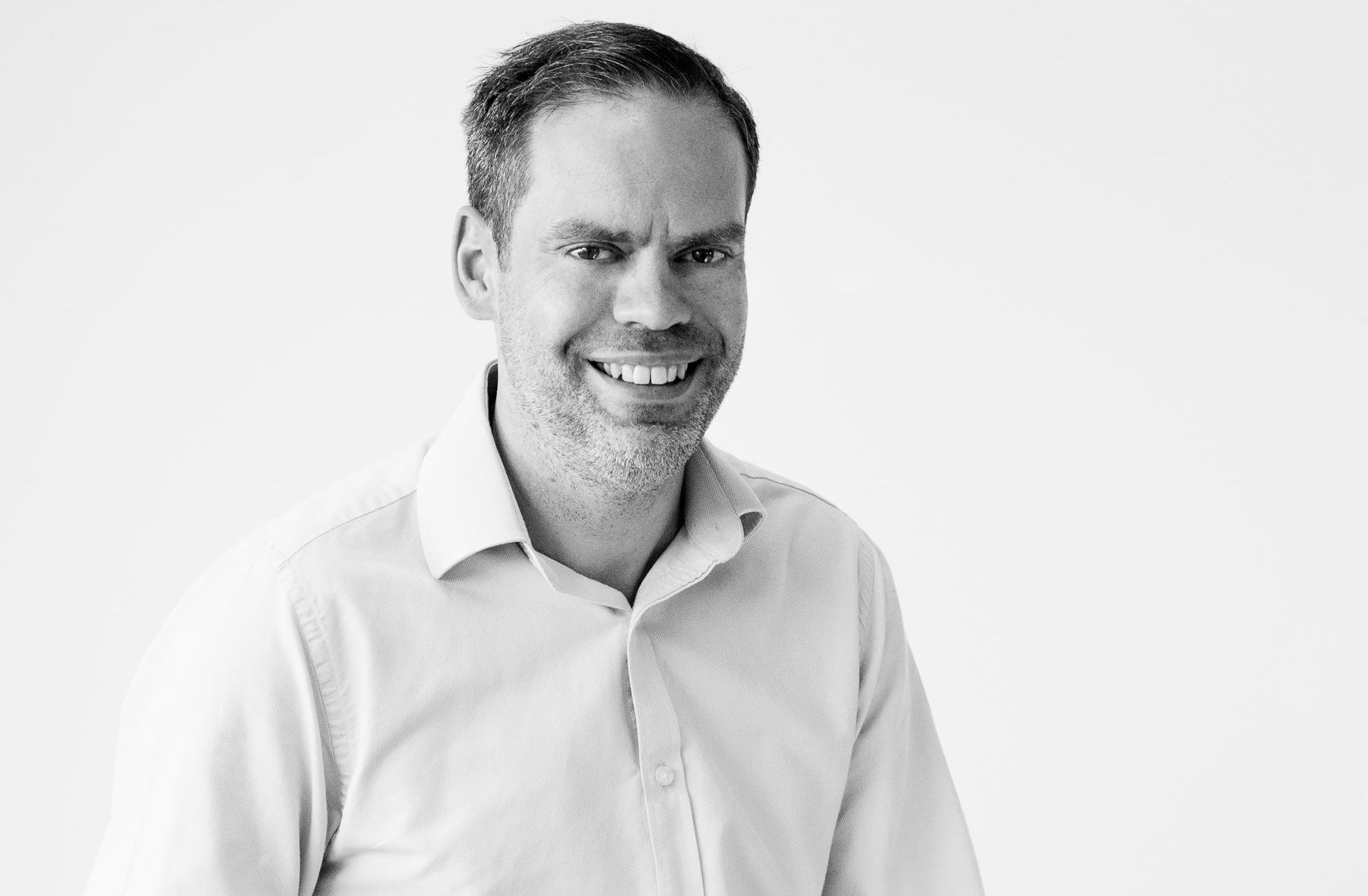 John Adams, the man behind DadBlogUK
After a successful career in the media, John decided to change tack in 2012 when he became a stay-at-home dad to his two young daughters while his wife Gill continued her career. With both of his daughters now at school, John started creating content at his home in south London to highlight the casual sexism he faced as a man who did most of the childcare. His blog, podcast and Instagram account have become so popular that his blog was voted number one in category in the UK by Vuelio.
John's toy recommendation: He says: "I see Christmas as a great opportunity to give children a gift that will educate them. I would suggest the six-in-one Solar Recycler from Wicked Uncle. This is a kit that enables youngsters to build various robot-style models using recyclable household waste. The gadget has a solar-powered motor so the models can play the drums, walk, and race across the floor." Watch your kids reuse empty water bottles to build a bottle yacht, drumming robot and flying bird or let them recycle your old CDs to make the CD racer.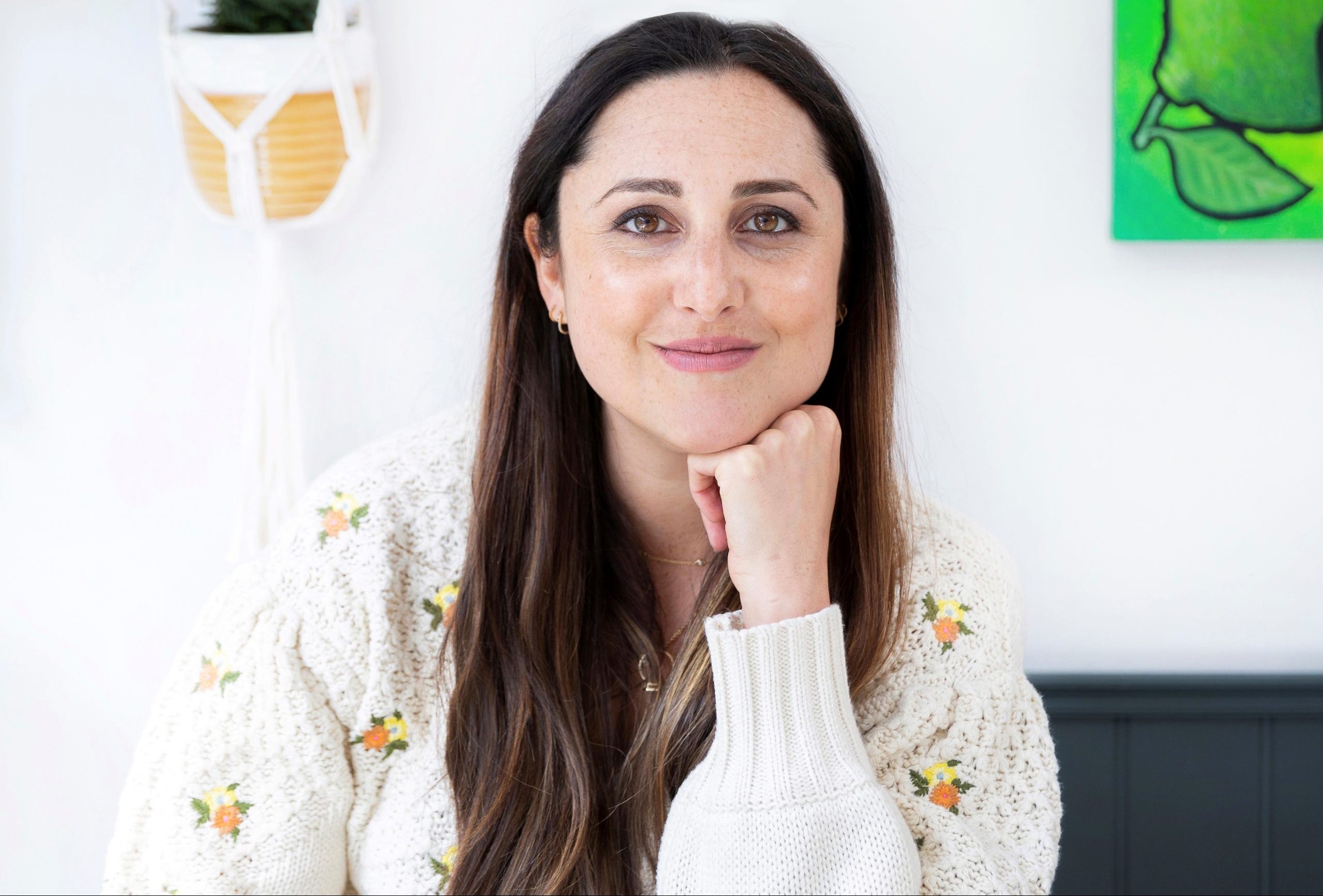 Emma Hollingsworth, baking blogger and author
Emma Hollingsworth is a bestselling author, recipe creator and vegan baker, living in London with her husband and three young children. Set up in 2017, her business, Mrs Hollingsworth's, sells cakes and postal treats all over the UK, while sharing delicious recipes through her blog and Instagram which has a following of 85k. Emma's first book, Vegan Treats, was published in 2019 and she's currently writing her second. On her Instagram Emma gets her children involved in cooking and encourages her followers to do the same with her child-friendly recipes and cookalongs.
Emma's toy recommendation: With three children at home, we try to be very careful about what gifts we buy, as we don't have room for any more clutter," she explains. "I love activities we can enjoy together, like Seedboms." The Seedbom Gift Box encourages kids to get their hands dirty in the garden. Made from biodegradable materials, the Seedboms are completely compostable and help birds, butterflies and bees thrive.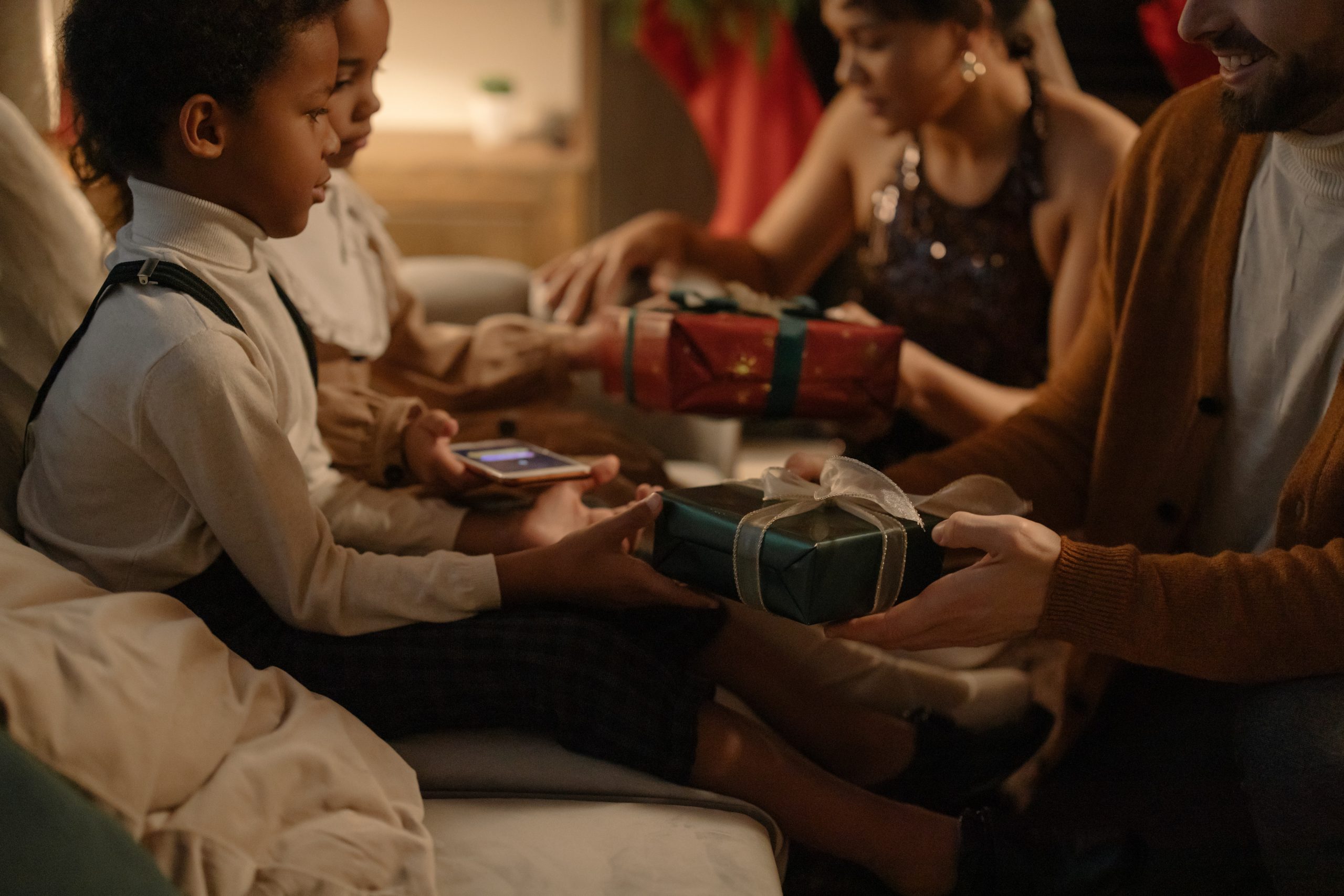 More screen free gift ideas for children:
As the pandemic closed schools and nurseries, toys took on an even bigger role as companions, entertainers and educational tools for children. With global audiobook revenues set to surpass $4.8bn (£3.51bn) in 2021, it's no surprise the most coveted new toys combine audio stories (and songs) in stylish, non-gendered, screen-free packages.
Toniebox toy gift idea
The colourful (and huggable) Toniebox (from £69.95) uses cute figurines instead of cards. Its bright colours and partnerships with Peppa and Paw Patrol make it a particular favourite for toddlers. For Christmas, Tonies has collaborated with German plush toy brand Steiff on Soft Cuddly Friends Tonies to create soft toys that play songs and stories when placed on the Toniebox, making it even more bedtime-friendly — and snuggly — for youngsters.
"People are gravitating towards that 'big present' moment, and there are more higher-priced toys that offer greater playability and longevity like a Toniebox. It's a beautiful thing because you can buy a main present then other people can buy lots of other little presents (figurines) to build on it. We're definitely seeing a move towards that 'big gift' moment rather than lots of tat," explains toy expert Peter Jenkinson of Toyology.
Jenkinson also points out that, unlike many other toys parents want to shove away in the back of a drawer, there's a 'shelf-worthiness' to the Yoto and Toniebox. They're sleek, stylish and look great on display.
Yoto Player for babies and toddlers
Unlike the social media-inspired trend for unboxing 'surprise' toys, audio speakers for kids are all about longevity and versatility. The best of the bunch is Yoto, a London-based company that raised $17m (£12.4m) in series A funding last May and picked up countless awards and accolades for its screen-free audio player.
Yoto Player (£79.99) is a device with a built-in nightlight, radio station and podcast. You can purchase cards that cover phonics, mindfulness and history, or choose from licenses with Lego Duplo, Disney or Roald Dahl. It's no exaggeration to say that the Yoto can engage babies as well as tweens, plus toddlers can operate it themselves. Cards can also be personalised with your own recordings.