We talk to two beauty brands scaling back on production to allow for a minimalist approach to skincare — and a minimised impact on the planet.
The pandemic changed a lot about how we live our lives, including, for many of us, our beauty regimes. Skinimalism — the practice of taking a minimalist approach to skincare — became 2021's biggest beauty trend, and it's one that continues to shine in 2022. The best part? It's completely low-maintenance and it works for absolutely everyone.
Skinimalism is less about cutting corners or slacking in your effort and more about cutting out unnecessary steps and scaling down your make-up bag, and focusing on the idea of choosing quality over quantity when it comes to skincare and make-up. Buying too many products can not only take up your valued time, counter space, and hard-earned money, it can also have a negative impact on the environment, too.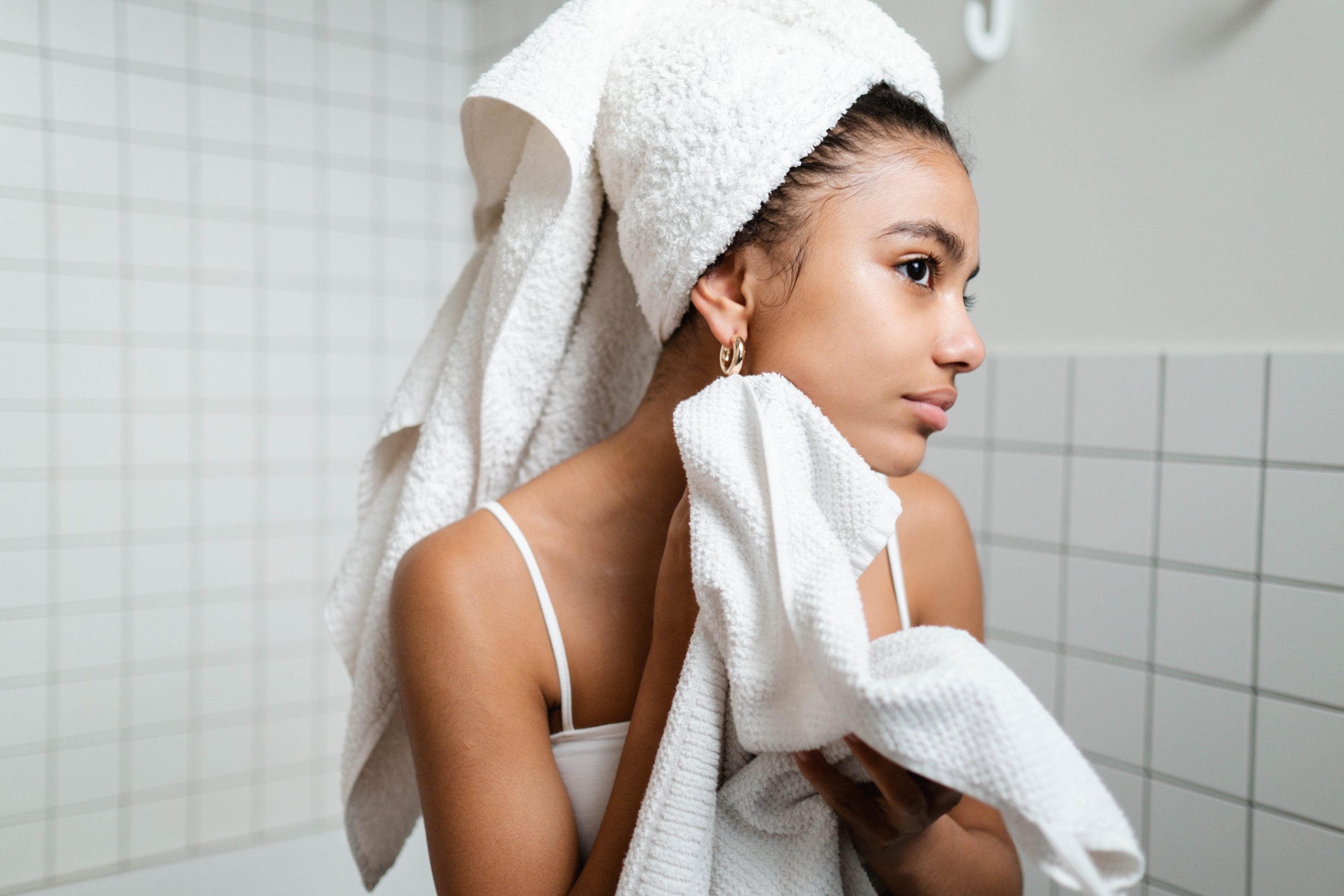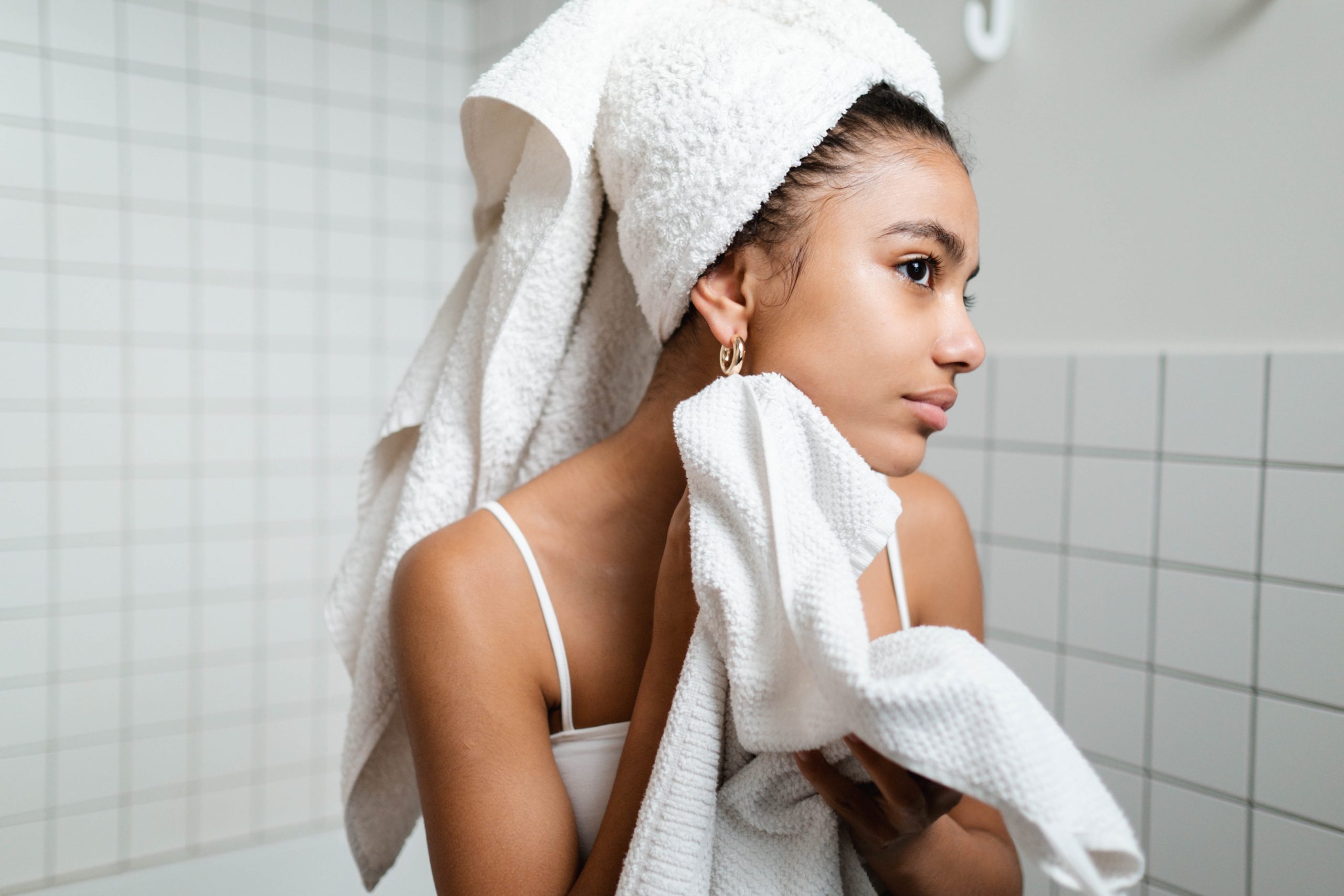 Beauty brand, lixirskin, who prides itself on its low-maintenance, 'less is more' approach to beauty and skincare, takes the same approach to waste. "We don't use double-wall components to reduce the amounts of plastic," says Colette Haydon, founder of lixirskin. Colette is a doctor in dermo-pharmacy who, before founding lixirskin, formulated some of the best-selling skincare products for many of the most coveted beauty brands, including REN and Jo Malone.
The skinimalism trend focuses on the specific, multifunctional, and high-quality products you need (with the keyword being 'need'). "The cosmetic industry creates names for products that have the same base and essentially do the same thing," she says. "We don't believe in having products dedicated to the face, neck, or eye. There's no such thing as a product that's good for one part of your skin and not the other. A good formula does it all.
"Everyone's skin shares the same everyday needs, and for these essential needs, we've got you covered with multi-tasking heroes that make an instant difference to your skin. They also work for everyone, whatever your age, gender, or complexion, without overloading your skin." Products with too many active ingredients that work on different metabolic pathways can confuse the skin, she warns me: "It works too hard causing cell energy to deplete, so the skin essentially gets tired and gives up."
Colette says that layering too many products is likely to produce the same result and can cause irritation if paired incorrectly. "Don't play chemist," she says. "Product formulation is a skill that takes years to master. It's better to ask the skin to do one thing at a time but to do it well. Active ingredients for specific skin concerns when used for too long saturate the skin and no longer deliver results. It's good to switch them around to keep the skin stimulated and avoid the plateau effect."
Like lixirskin, Holy Grail Beauty is all about using gentle, yet effective multi-tasking products to support healthy skin and keep skin clear, smooth and glowing. After years of research, founder Alicia Jackman was able to finally cure her highly sensitive skin of the persistent breakouts that had plagued her from her teen years into adulthood and used this knowledge to launch her low-maintenance product range. Years of experimentation with cutting-edge formulas and natural ingredients led to her creating gentle yet effective formulations that work for all skin types.
"When it comes to putting together a consistent skincare routine, I believe less is more," says Alicia. "There are a few things you shouldn't skip if you'd like to keep your skin looking healthy and beautiful for years to come — and that's a good gentle cleanser, moisturiser, and a serum. The rest is all optional, according to your concerns."
Five ultra low-maintenance skincare sets to try: