PAID CONTENT
Educational tours and trips supporting wildlife conservation are just a few ways to explore the Maldives, while being considerate of the people and planet. Here's how to do it with Secret Paradise Maldives.
For a trip to be sustainable, it should be kind to the environment and considerate of local communities. But what about the carbon footprint of your flights? One way to counter its impact is to choose a meaningful trip that supports marine conservation, boosts island culture and tackles local issues.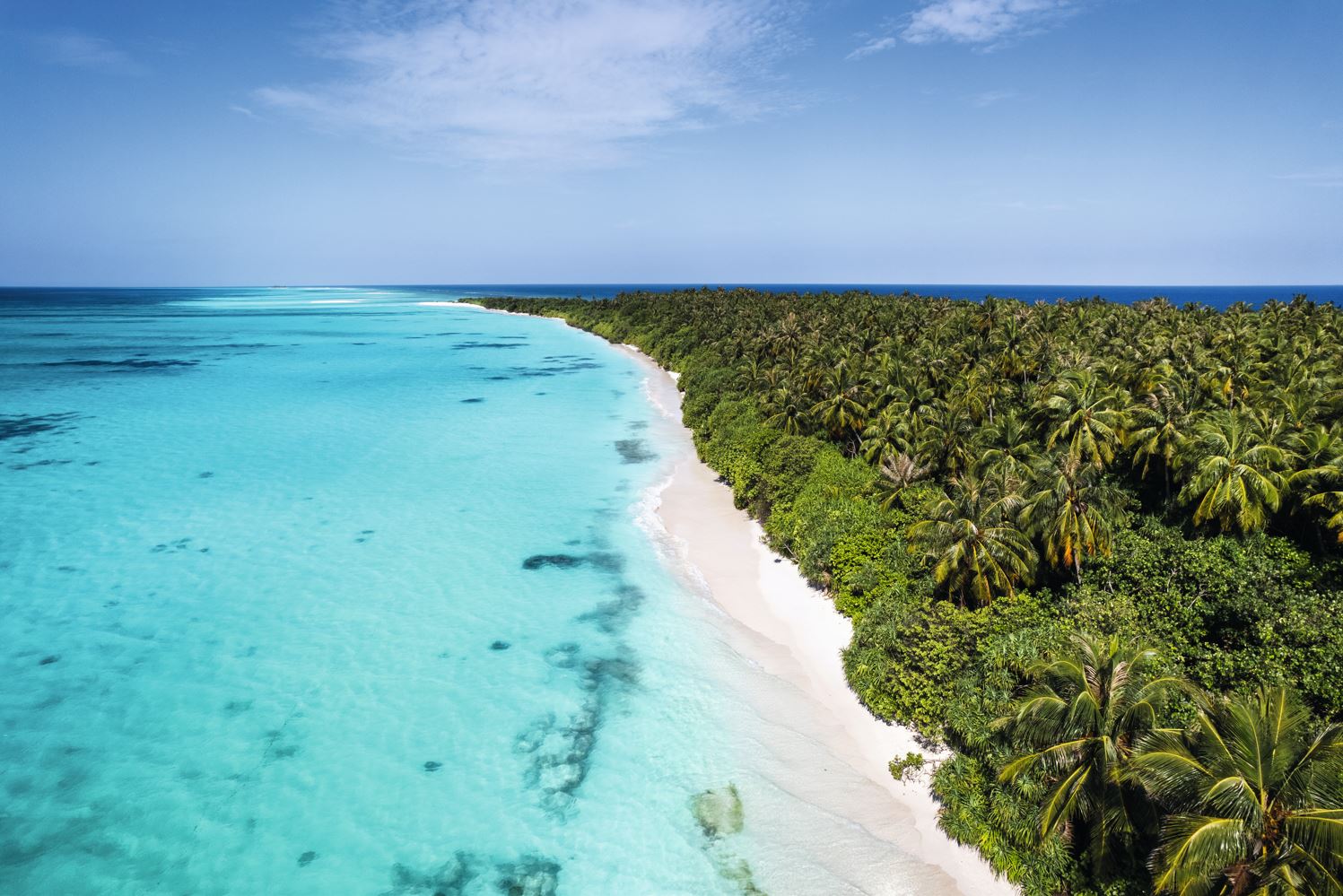 Plan a sustainable holiday with Secret Paradise Maldives
When British-born Ruth Franklin co-founded Secret Paradise Maldives in 2012, she had already visited the islands many times, falling in love with its scuba diving sites, people, culture and traditions.
Right from the start, her aim was to create relaxing, educational trips that respect the local community. Secret Paradise's guided tours, for example, are led by knowledgeable locals who offer engaging glimpses of everyday life — picking jasmine for tea, learning how to crack coconuts open or visiting cafes to sample tasty hedhika (bite size sweet or savoury snacks, buns and other treats).
Whether island-hopping or simply staying in local guesthouses, visitors can help support environmental and social initiatives such as coral planting, seagrass protection and beach clean-ups.
As Ruth puts it: "Travelling with Secret Paradise isn't just about exploring the Maldives and enjoying the beautiful beaches and tropical waters. It's about discovering authentic experiences and off-the-beaten-path locations that you didn't even know were there."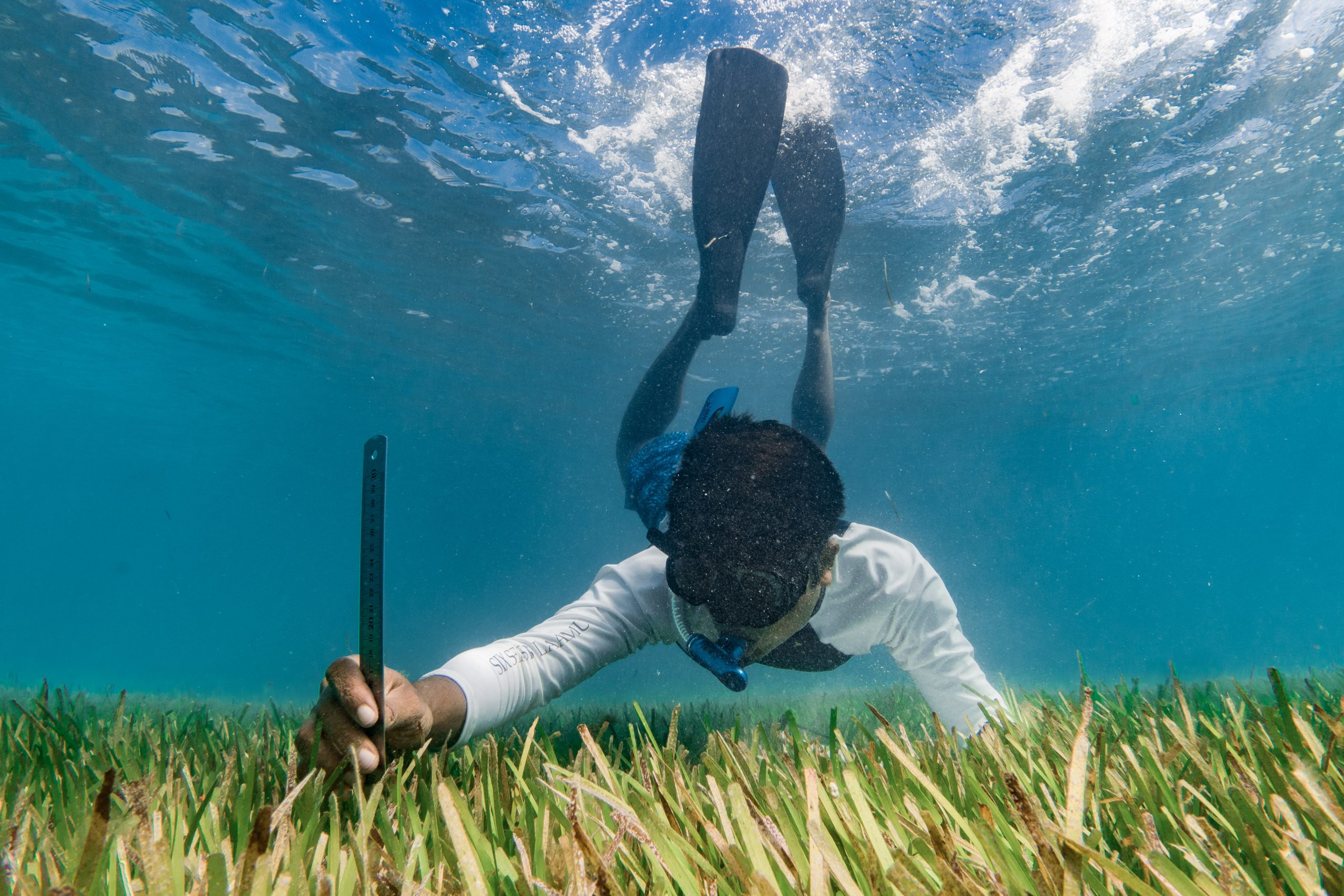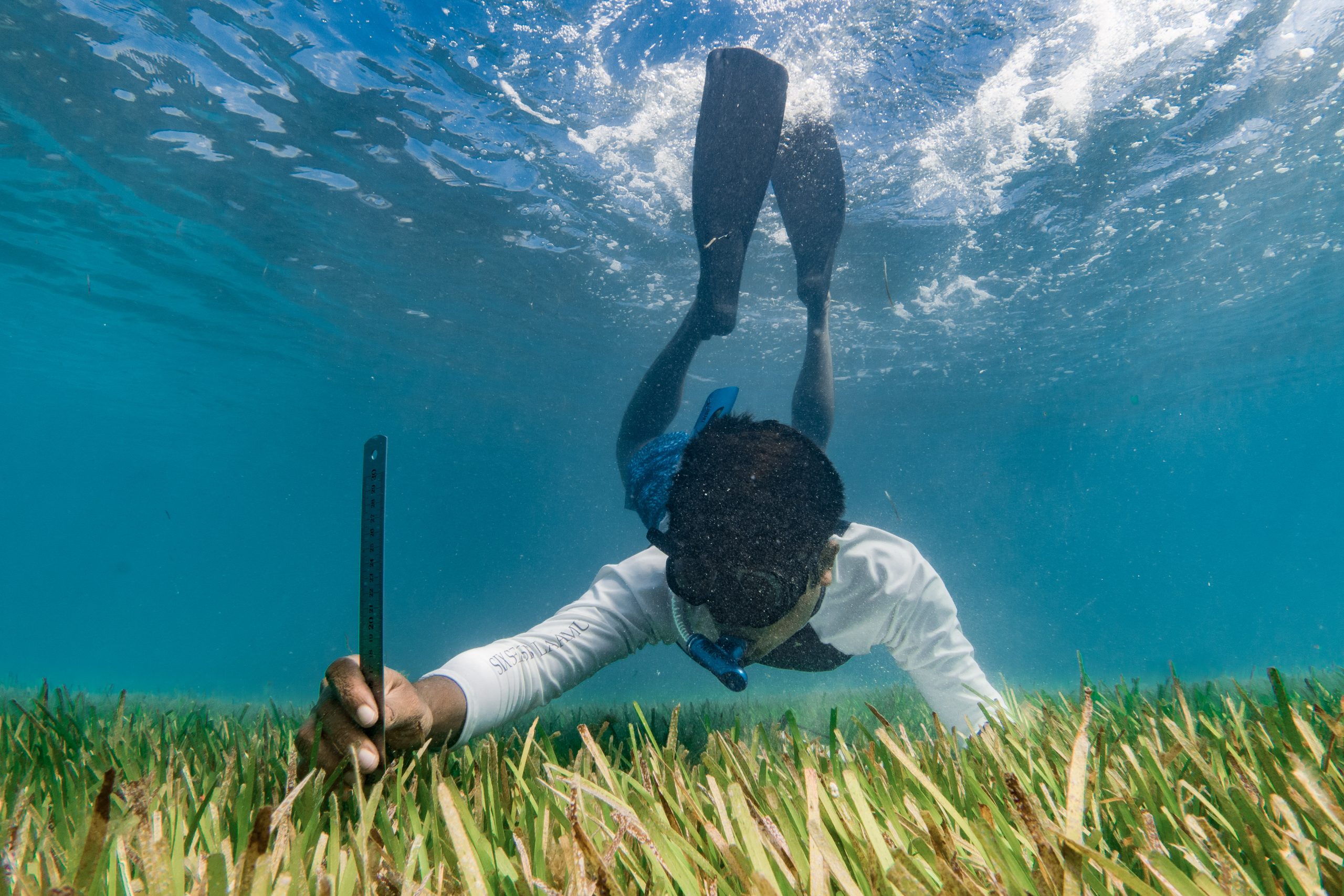 THREE SUSTAINABLE HOLIDAYS TO BOOK IN THE MALDIVES
1. Discover marine life on a cruise through the Maldives
HIGHLIGHTS: Whale sharks, marine research and conservation activities, snorkelling
Bond with the ocean on board the MV Felicity, sailing through atolls and visiting the islands of Gulhi (South Malé Atoll), Dhigurah (South Ari Atoll), Hulhumale and Villimalé (North Malé Atoll).
This Seven-Night Conservation Cruise offers a researcher's eye view of marine species such as whale sharks, turtles, rays, sharks and dolphins in the wild, with opportunities to collect data and learn about biodiversity.
Every day brings fresh opportunities to explore the atolls and astonishing marine life, visiting vibrant coral reefs and seagrass beds and meeting expert ecologists and conservationists — while enjoying local delicacies and spellbinding sunsets as you go.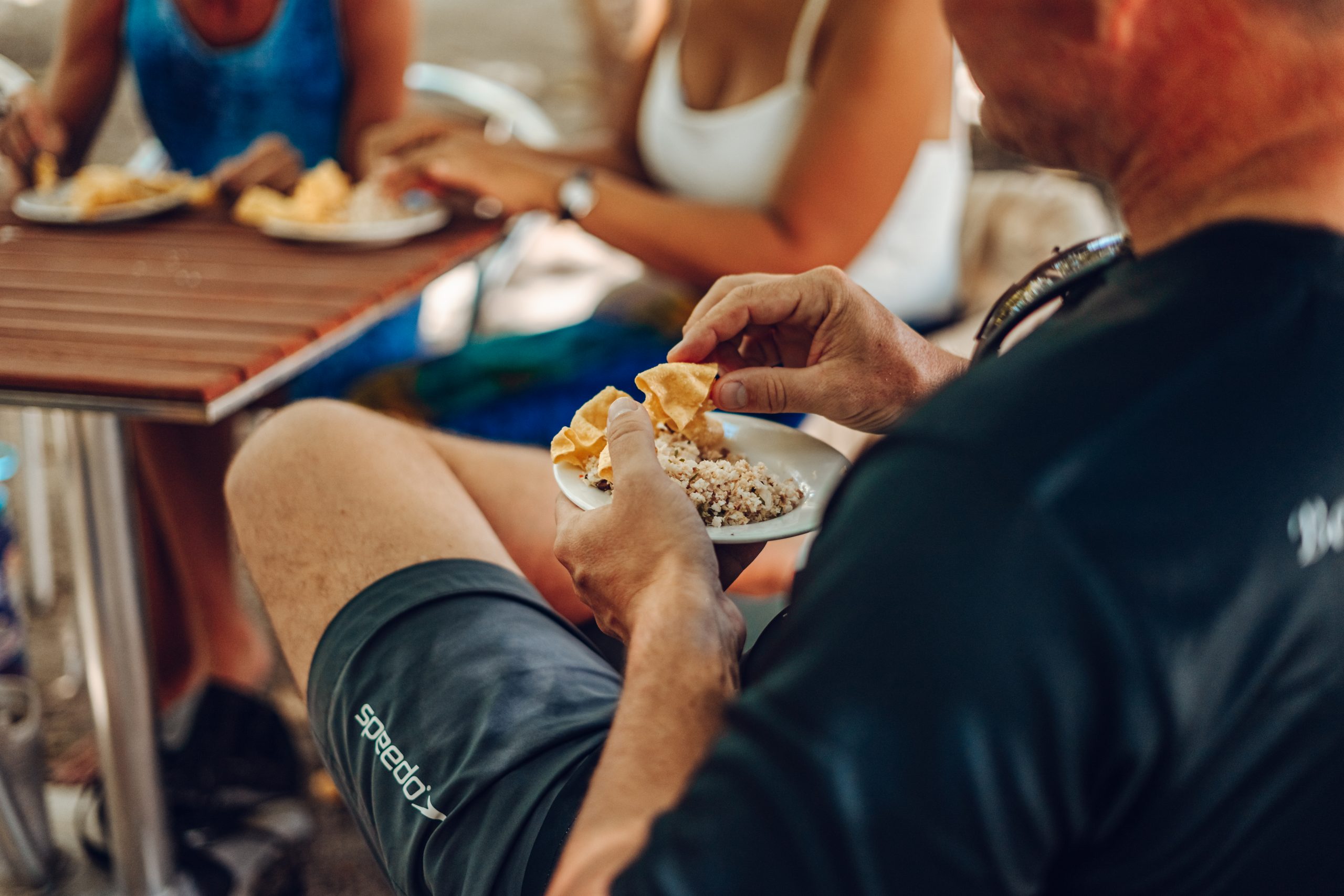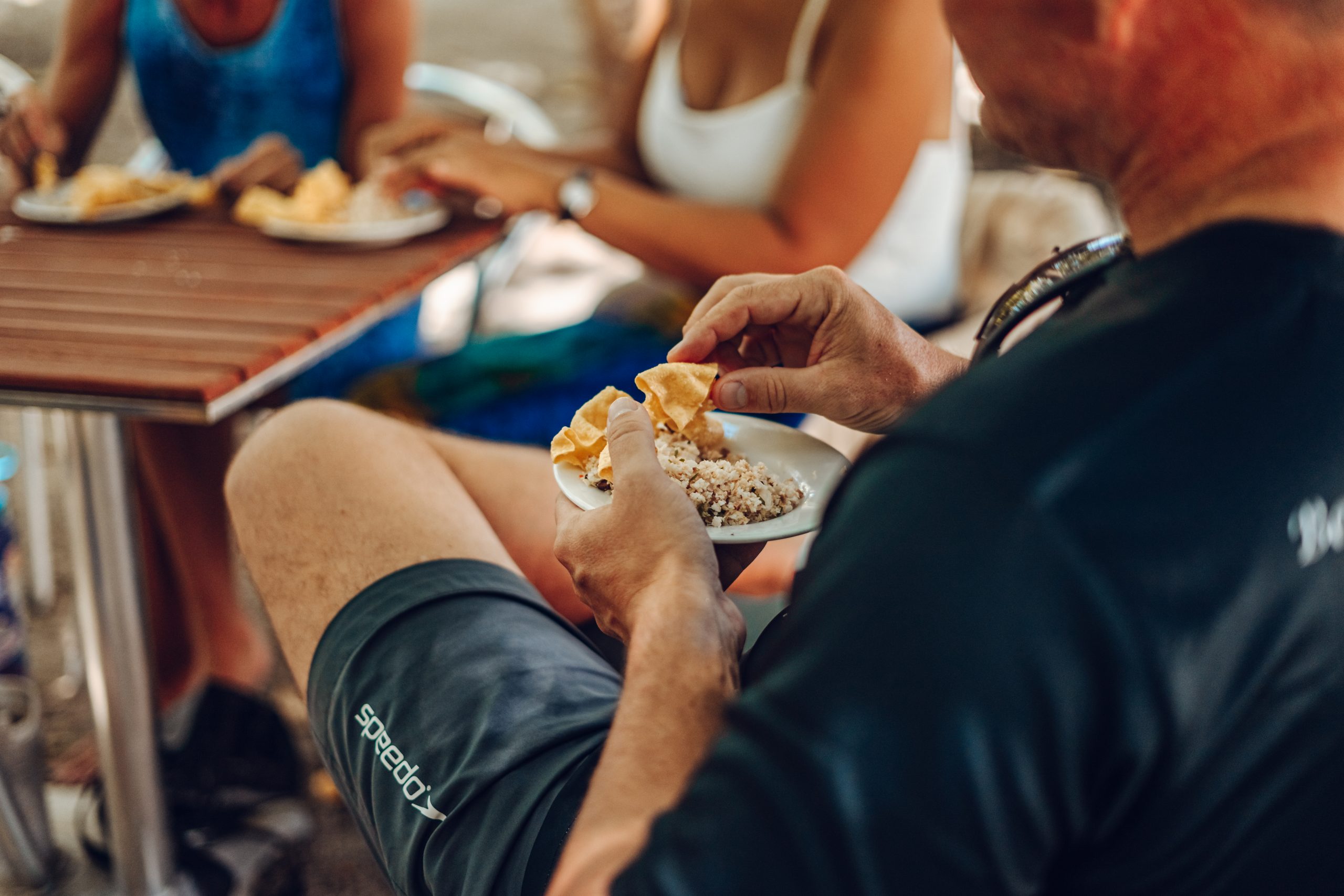 2. Immerse yourself in Maldivian culture
HIGHLIGHTS: Malé, snorkelling, home-cooked cuisine
Kick off your Three-Night Cultural Break with a walking tour of Malé, the capital city. Visit the markets, President's Palace and Friday Mosque before taking a slow cruise south by public ferry to the quiet fishing island of Guraidhoo.
Your base will be a family-run guesthouse with superb sunset views from its roof terrace. From here you can spend the mornings snorkelling over the nearby reefs, through clear-as-glass turquoise water where multicoloured fish dart in and out of the coral. In the afternoons, learn about local life over a family feast, meet with local fishermen in the harbour while snacking on hedhika and black tea, or dance to a boduberu drum at sunset.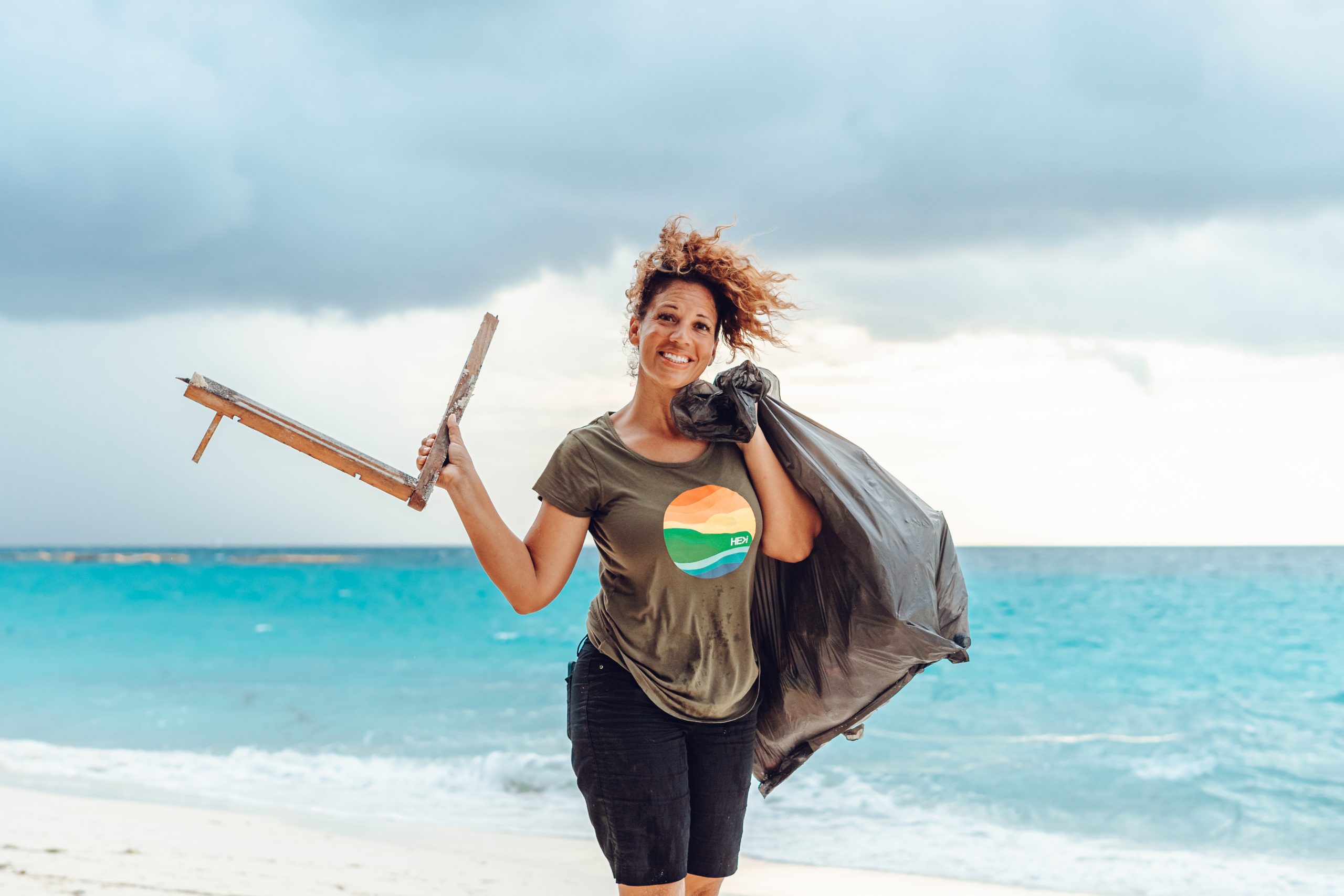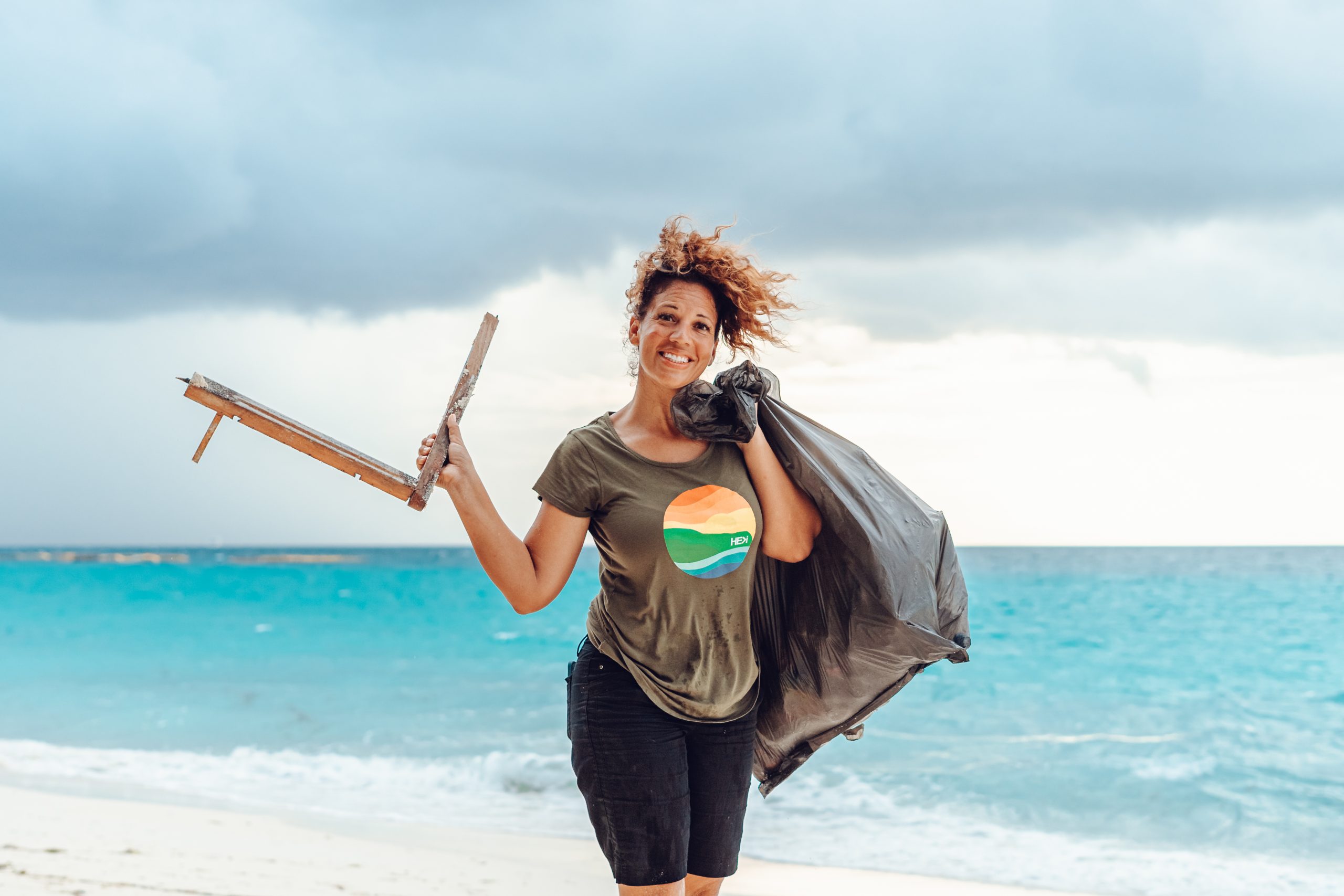 3. Go island-hopping through the Maldives' deep north
HIGHLIGHTS: Walking tours, environmental projects, mangroves and reefs
Island-hopping is an exciting way to delve into the history of the Maldives as well as its modern culture, the unique cuisine and the region's myriad conservationist projects. On this Seven-Night Deep North trip, get your bearings on the islands close to Malé (and explore the city itself), then head to the northern islands, hopping between Hulhumale, Villimalé (North Malé Atoll), Kelaa, Vashafaru, Utheemu, Baarah (Haa Alif Atoll), and Hanimaadhoo (Haa Dhaalu Atoll).
Across the week you'll learn about marine ecosystems and the islanders' success in managing plastic waste and supporting disadvantaged individuals. Between meeting locals and touring islands, there's ample time for relaxing on honey-coloured sand, snorkelling through crystal-clear waters (hopefully spotting a turtle or two) and gazing across the horizon at mesmerising sunsets as day turns to night.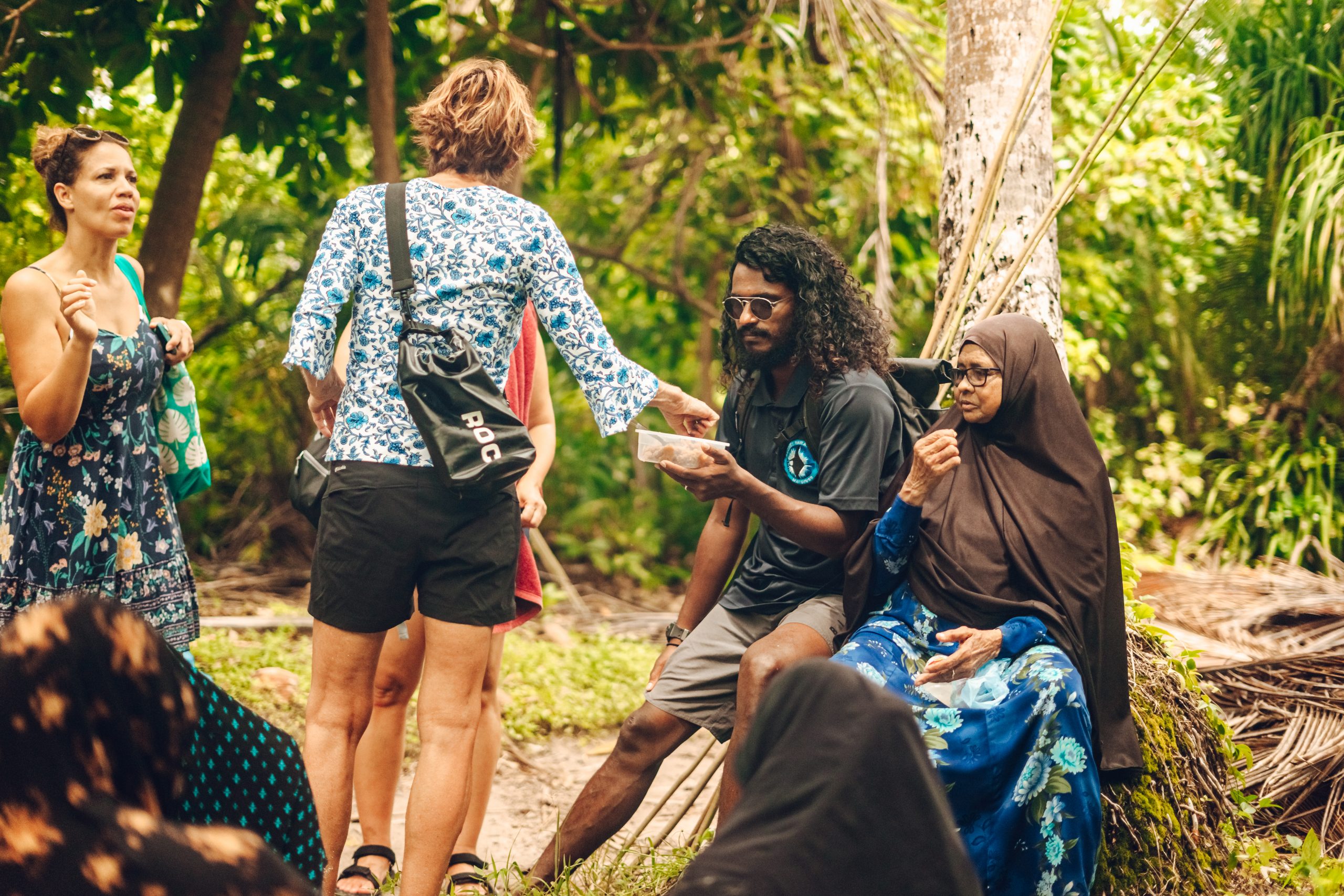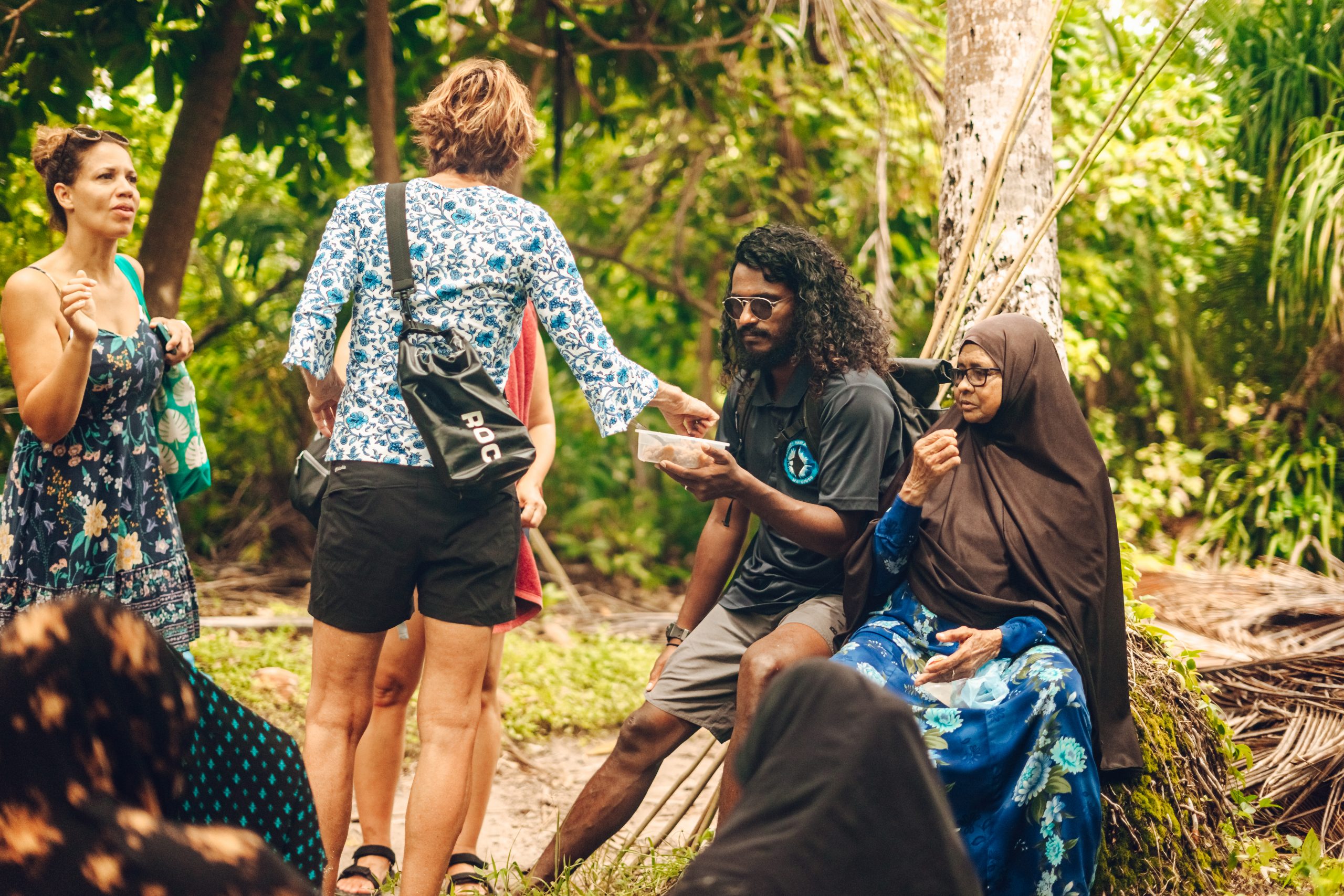 DAY TOURS & WHERE TO STAY IN THE MALDIVES
Plan your eco-exploration through the Indian Ocean
If you'd prefer to book day tours with Secret Paradise Maldives, you can pick and choose from a plethora of immersive and educational activities. Discover the sustainable initiatives underway on the island of Villimalé with an expert from the non-profit organisation Save the Beach, before snorkelling (or diving) amid the coral nursery and helping with reef conservation. Other options include discovering island life and culture on Huraa, and the chance to treat your senses on a food tour through a local market before taking a boat ride to Hulhumale, where you can learn to cook authentic Maldivian dishes with a local family.
Sustainable accommodation in the Maldives
If you decide that day tours are more suited to you — be it one or two, or a collection combined over your holiday — stay in locally-run guesthouses or boutique hotels to immerse yourself in Maldivian life. Much more affordable than private-island beach resorts, guesthouses are found in bustling towns, and in sleepy local island villages, just a few shorts steps away from tranquil beaches. Here, you can encounter local people at cafes and markets, and hop across to other islands by ferry rather than relying on pricey private transfers.
While every guesthouse and hotel are different, they offer essentials such as hot showers, wi-fi and air conditioning. Many have gardens, roof terraces and restaurants. But remember, wherever you stay on a local island, it's important to respect local customs, regarding dress code and alcohol restrictions.