Whether you're dipping your toe into the world of fitness or want to take your home workouts to the next level, these 10 pieces of equipment will transform your workout experience.
It's that time of year again, where for one month (or more, if you're really determined) you commit to a gym membership, make healthier food choices and maybe start keeping a journal. A massive 12% of gym sign-ups happen in January, compared to an average of 8.3% throughout the rest of the year, according to the IHRSA (International Health, Racquet & Sportsclub Association).
With the cost-of-living crisis continuing to bite, ditch the gym membership completely and exercise in the privacy of your own home with these 10 incredible fitness products that'll have you looking forward to your next workout.
The best for yoga lovers
It's no secret that yoga can be a great workout. Along with promoting a sense of calmness, regular yoga sessions can greatly improve your flexibility and posture, as well as help build muscle and contribute to the maintenance of a healthy weight. You can easily do a session from the comfort of your own home thanks to a myriad of free videos and tutorials on Youtube. All you'll need is a comfy, loose-fitting outfit and a good-quality mat — we recommend the AMP Purple Leopard Yoga Mat. Made of vegan suede and natural rubber, the clever design absorbs sweat and moisture for a slip-free surface, and provides 4mm of cushioning comfort, perfect for use on carpets or hard floors. Plus, it comes in a super cute design, too. £65, ampwellbeing.co.uk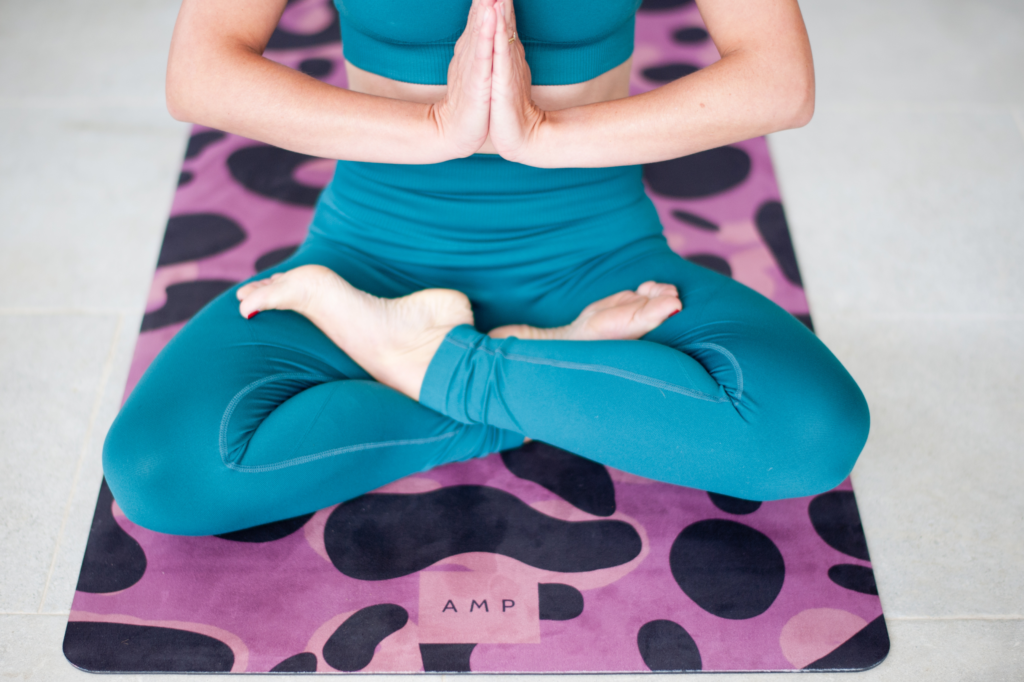 The best workout wear
The key to any successful workout is feeling comfortable. The Feel Fit Signature Collection has been carefully designed to help flatter curves and ensure optimum comfort. Leggings have a unique foldover waistband to help prevent 'digging in', as well as muscle control fabric and a compression fit for a squat-proof finish. The Signature Ultra Bra has been designed with a stylish racer back and ECONYL fabric to provide optimum support, and with three wearable colours, you'll want to wear these even when you're not working out. Signature Bra; £40 and Signature Leggings; £65, myfeelfit.com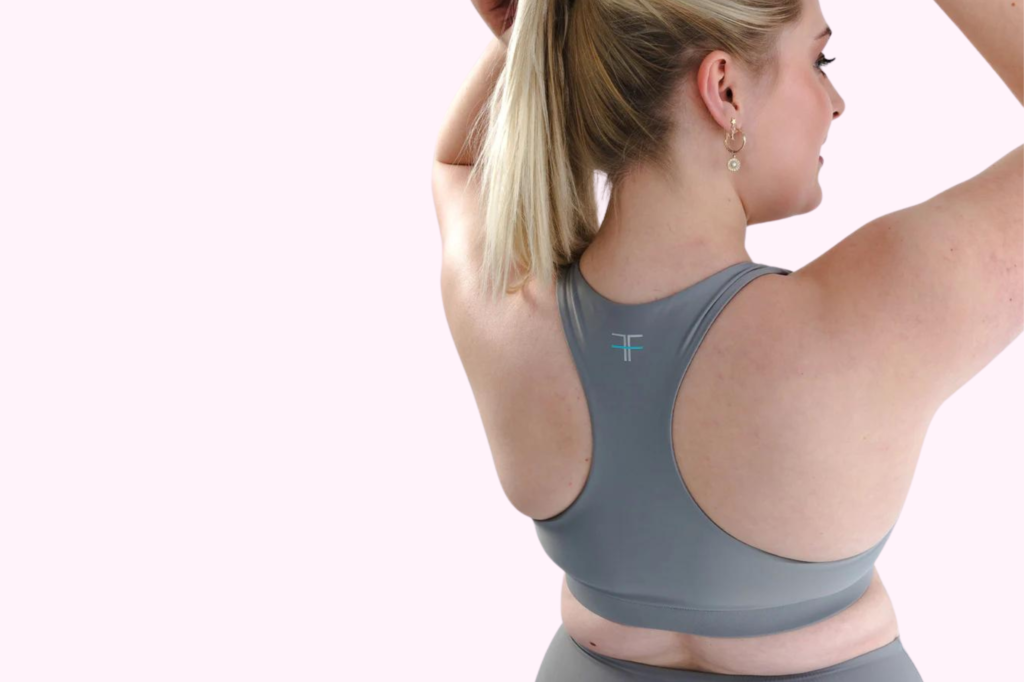 The best for a performance boost
After a long day at work, forcing yourself to exercise can be a tedious task, even though you know you'll feel better afterwards. Give yourself a boost with The Performance Collection from leading nutrition brand Innermost. The collection combines three products: The Fit Protein, The Energy Booster and The Focus Capsules, all of which will have you performing at your best in no time. The Fit Protein should be used as a healthy snack throughout the day to ensure you meet your protein needs, while The Focus Capsules can be taken when you wake up to boost daily fatigue. Packed full of stamina-boosting ingredients, The Energy Booster makes for a great pre-workout supplement. £79.95, liveinnermost.com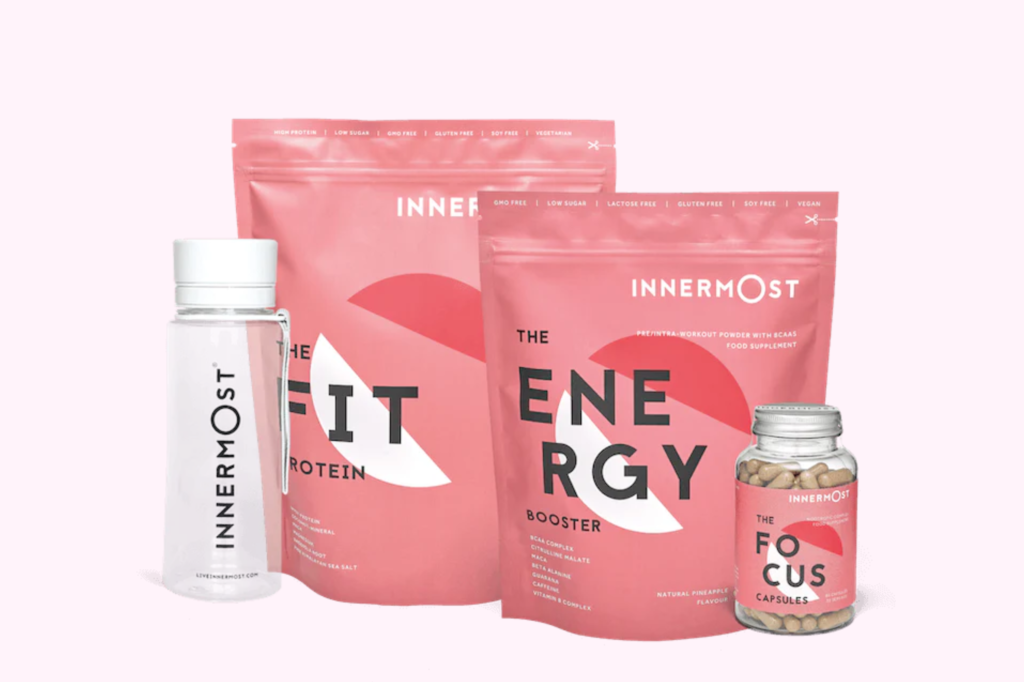 The best for speedy workouts
Small but mighty, a skipping rope is a great addition to any workout, and you can whip it out pretty much anywhere — from the park to your living room. As well as being a great form of cardio, skipping is actually a very effective full-body workout, using your abdominal muscles to stabilise the body, your legs for jumping and your upper body for turning the rope. A great time-effective exercise, experts have concluded that just 10 minutes of skipping per day is equivalent to a 30-minute jog. And ropes are pretty affordable: this one from Elevate costs just £17.95 and comes complete with an adjustable length up to three metres, 5mm thickness and a durable PVC design. £17.95, uk.elevate.com
The best at home weights
Upgrade any workout with Bala Bala's Wrist and Ankle weights. Designed to be worn while training, the weights add a comfortable but effective amount of resistance, and, if you want to take your fitness goals to the next level, can even be worn around the house while completing everyday chores and tasks. Made with stainless steel and wrapped in super-soft silicone, the design allows for a custom fit for every body type and size. The weights come complete with a handy carry case, meaning you can use them at home or transport them to an outdoor space. £49.95, beautybay.com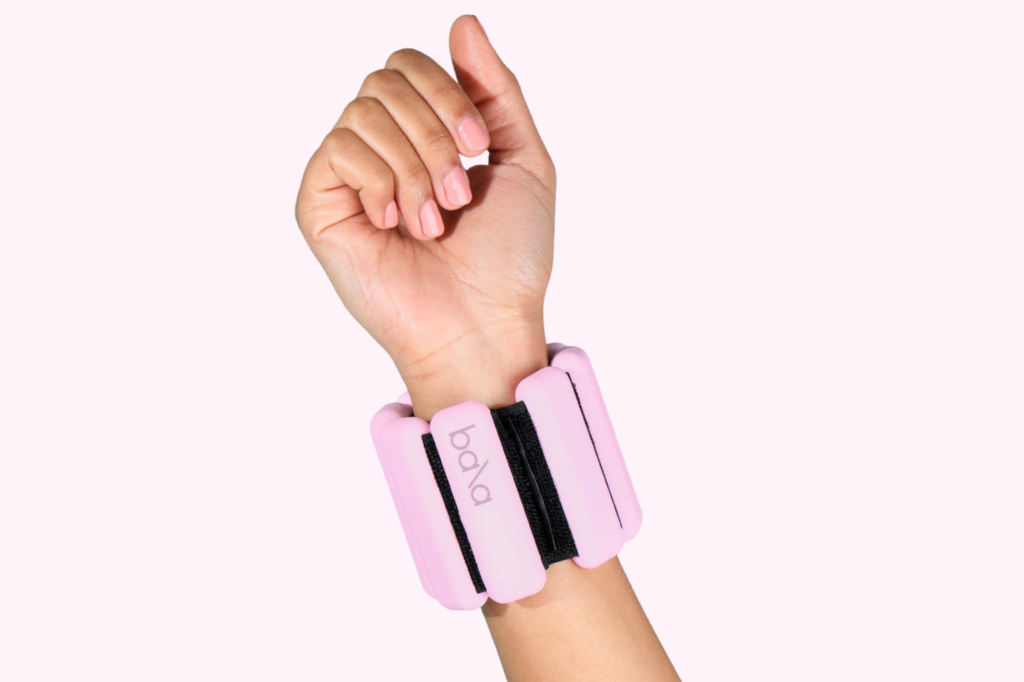 The best at home kettlebell
This Phoenix Fitness Kettlebell will become your new best friend. The all-in-one body conditioning tool can be used to boost strength, endurance, flexibility and balance, and can be used in workouts from yoga and Pilates to bodybuilding and cardio exercises. This affordable option from Phoenix Fitness comes in eight different sizes suitable for beginners and more experienced users and comes complete with a handy workout guide outlining different uses and workout suggestions. £19.93, amazon.com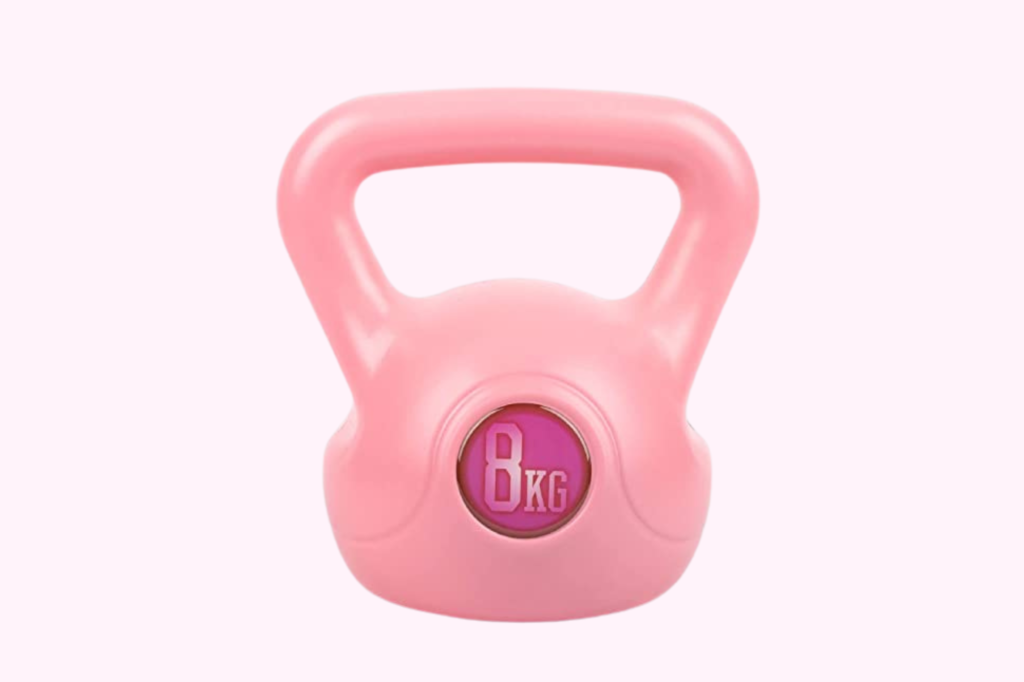 The best digital workout subscription
Turn your living room into a gym with a digital subscription. Roar's revolutionary live classes allow you to train with best-in-class instructors from the comfort of your own home, with a daily timetable of live sessions that have been designed to maximise fat loss and boost metabolism through five workout options. Subscriptions start from just £12.50 per month, and if you don't have time to join live, you can save your favourite classes or catch up with pre-recorded ones throughout the day, for a flexible workout schedule that suits your needs. From £12.50, roarathome.roar-fitness.com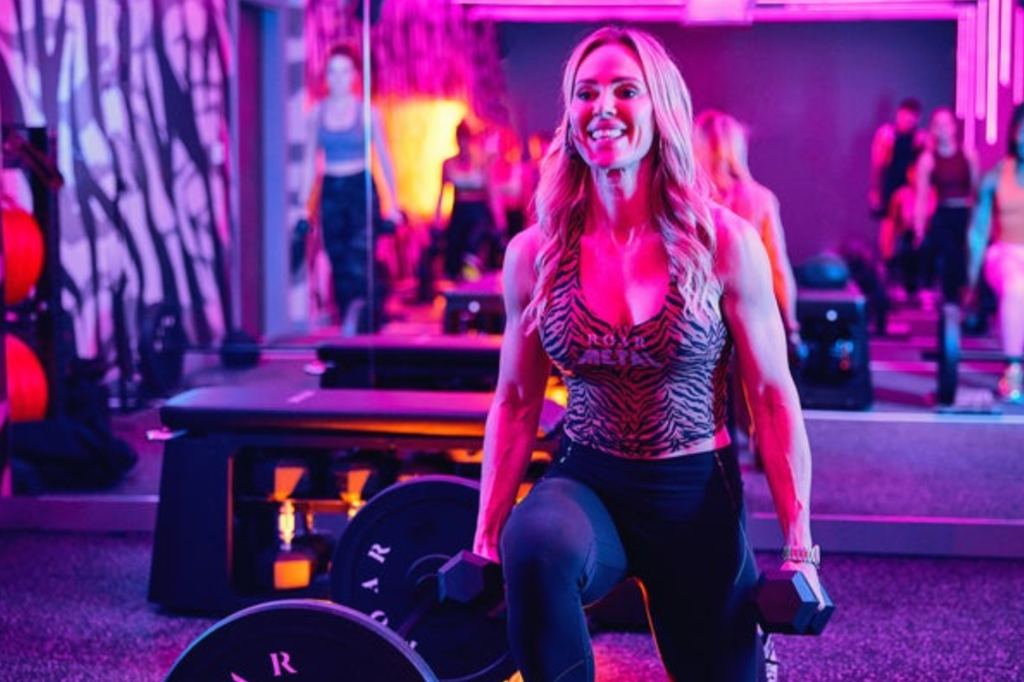 The best for soothing sore muscles
If you're feeling the post-exercise burn, you'll want to invest in a reliable massage mat. This option from Pranamat Eco has been voted the world's best acupressure mat set, and provides a deep, intense massage in the comfort of your own home. To use, simply lie down and let the spikes press against your skin — this triggers a natural process of relief in both the body and the mind. It takes just 20 minutes of use per day to reap the benefits, which include reduced muscle tension, fewer headaches and migraines and improved sleep. If you're not convinced, Pranamat is offering a 30-day free trial so you can test it out first. £288, pranamat.uk
The best exercise ball
You might have wondered what an exercise ball is actually used for. In fact, they have many uses, including core strengthening benefits, improved balance and flexibility, and an expanded range of motion. Recommended exercises to use with a Swiss ball include leg curls, planks and push-ups. If you see that someone has swapped their office chair for a ball, it's likely they're taking advantage of the posture improving benefits. Jump on the bandwagon with this affordable option from Decathlon, designed to help you tone your body and give your muscles a good stretch. £17.99, decathlon.co.uk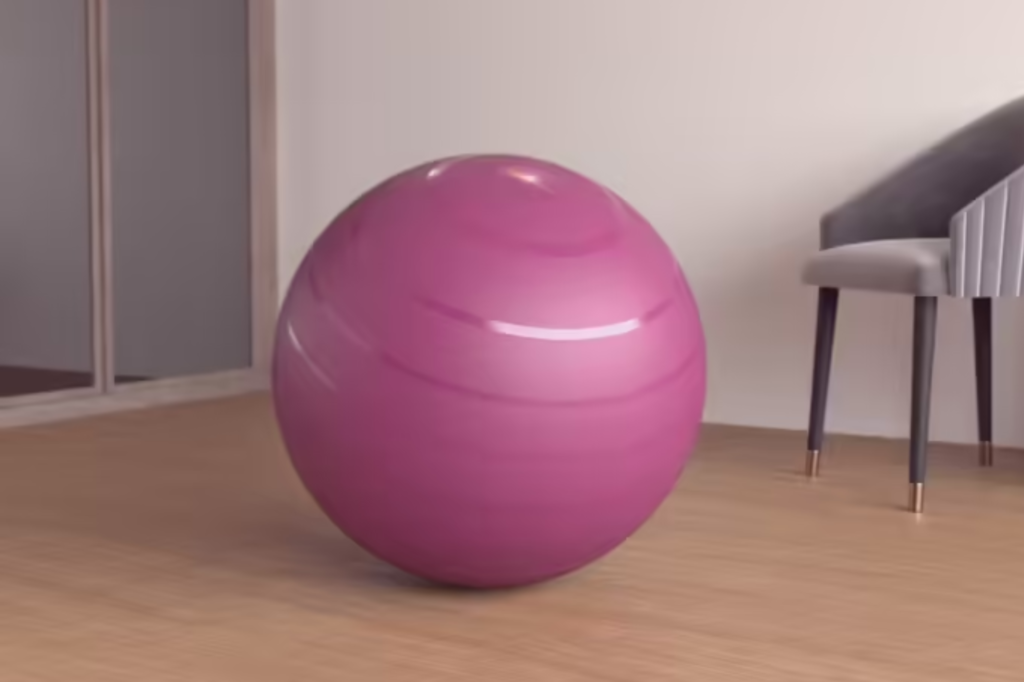 The best resistance bands
Resistance bands are a simple yet effective solution to intensifying workouts, challenging your range of motion to better engage your muscles and build strength. When used properly, they can be just effective as traditional weights, and can be used on both the legs and arms. They're also incredibly versatile — you can do everything from bicep curls to lateral and front raises with them. This affordable set from Boux Avenue comes complete with three different weighted, non-slip bands, as well as a carry pouch for easy storage and portability. £10, bouxavenue.com
Words by Layla Turner