What happens when you have freckles or hyperpigmentation patches removed? We put two laser treatments to the test to find out.
In the past few years, freckles have become an increasingly popular beauty look, with several make-up brands releasing products and tools to help you draw them on. Look online — social media is awash with how-to guides on the different ways to perfect faux freckles.
So, it may come as a surprise to some to hear I had mine removed at the end of last year. After two years of frequent travelling, the light speckles across my face turned into dark, large dots with sporadic patches of dark pigmentation. It was clear that what was once a delicate array of freckles had become an indication of badly sun-damaged skin. And while laser treatments can't undo damage, it can at least hide the signs of it.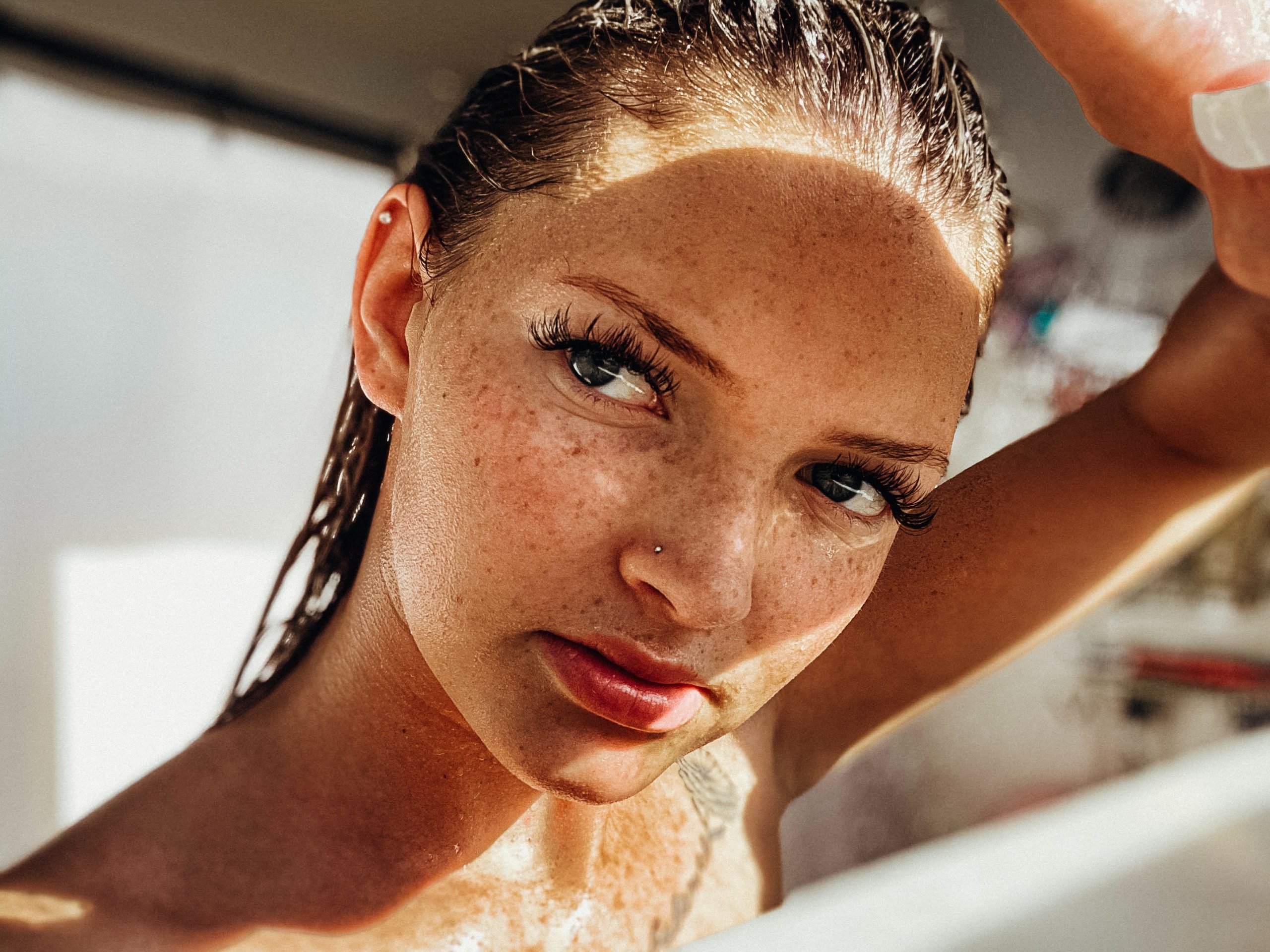 What is hyperpigmentation?
Predominantly caused by sun damage, hyperpigmentation is the darkening of an area of skin or nails due to increased melanin, which is a type of cell (melanocyte) responsible for producing colour in the body in places such as the eyes, skin and hair. As we age, melanocyte distribution is reduced and its regulation less controlled by the body. UV light stimulates melanocyte activity, leaving you with freckles or hyperpigmentation patches. Hormonal changes, such as during pregnancy, can also cause the skin to produce too much melanin leaving you with hyperpigmentation patches; this type is often referred to as melasma or chloasma.
IPL laser treatment
I went to Cosmedics skin clinics in Harley Street to see Dr Ross Perry to have my freckles removed. The treatment began with IPL, which stands for intense pulsed light and is also known in the industry as the 'photo facial'. Used to improve colour and texture of skin without surgery, IPL uses light energy to target patches of pigmentation. A handheld device delivers quick, hot pulses of light into the skin to break down pigment patches into smaller particles, which then rise to the surface of the skin and flake away. Unlike other laser treatments, IPL devices send out more than one wavelength of light meaning it can treat more than one skin condition at the same time.
Each flash of light felt like a sharp sting and so each triggered my reflexes. It naturally made me jump and it didn't give up for a single moment. I jumped my way through the entire treatment as the laser moved around my face delivering little shocks of light into my skin and blasting the melanocytes.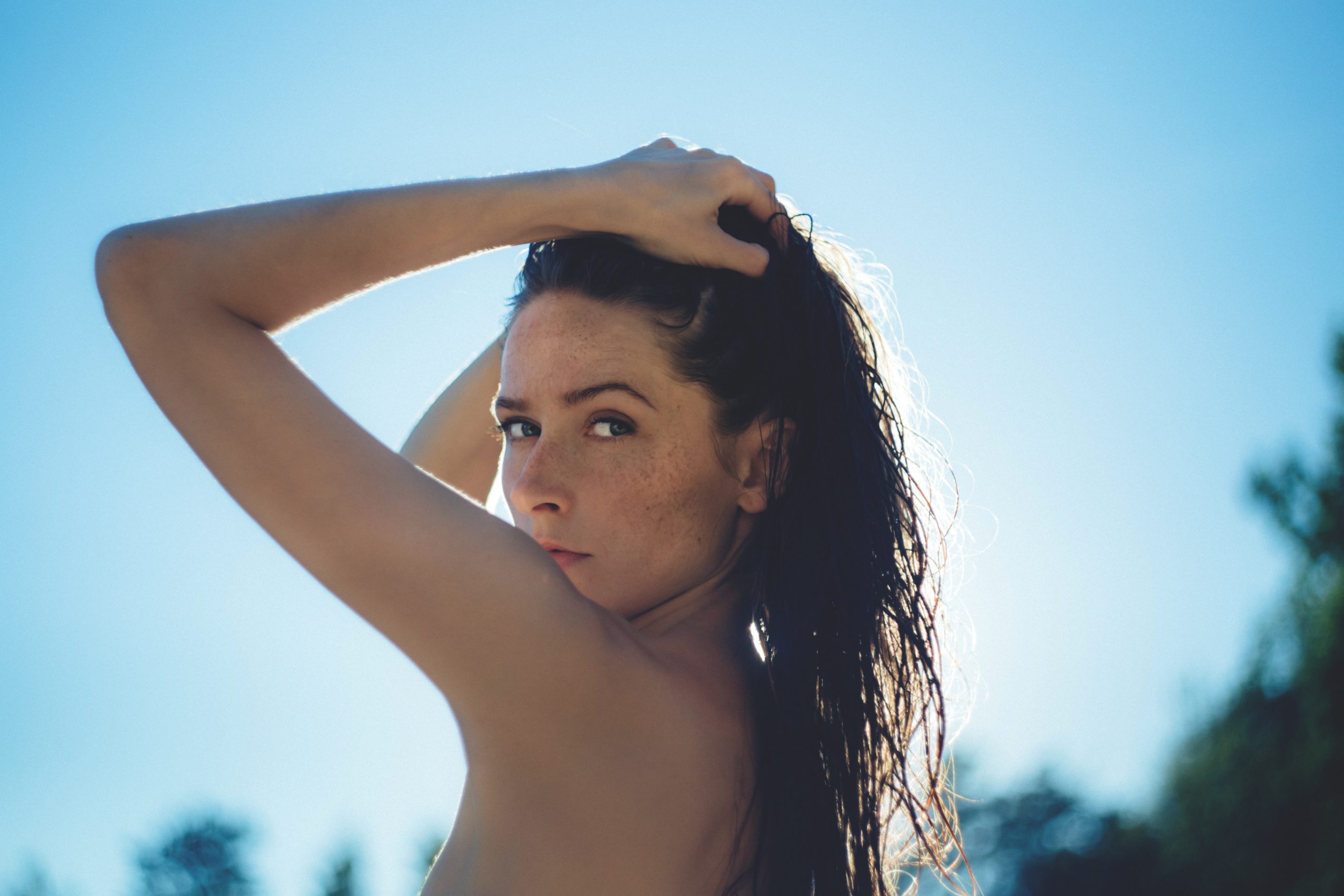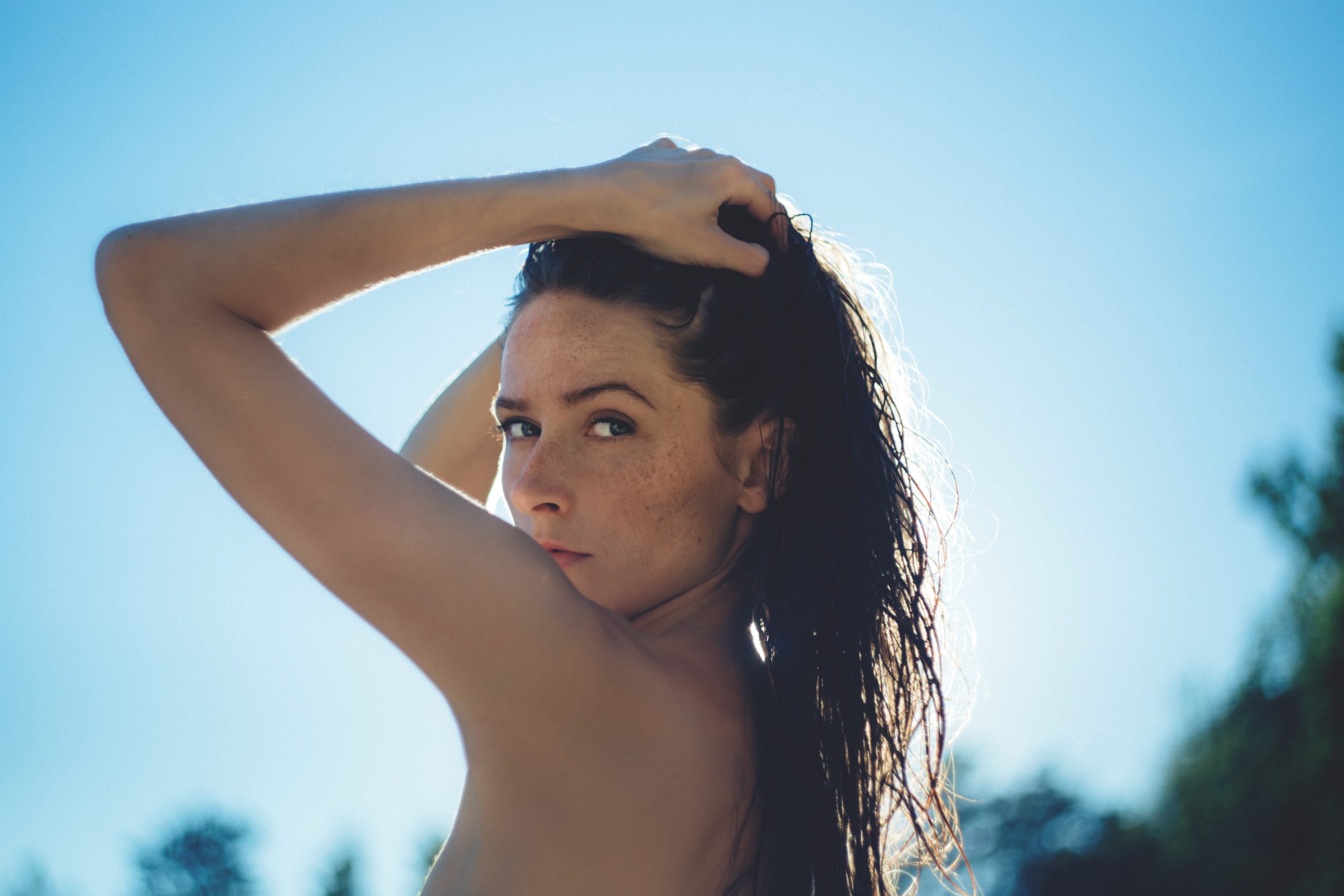 KTP laser treatment for rosacea and dark spots
A different light was required for patches that were particularly dark, such as a circle on top corner of my nose, which is so dark that a stranger once approached me to say I had a mascara smudge, quickly realising her mistake as the words escaped her lips.
For this, a KTP laser was used, which is useful when treating any superficial, red-toned stains, such as blood vessels on the face and redness from rosacea. More commonly, it's used for sunspots that appear brown on the skin, which is why I was interested in the treatment. KTP harnesses a particular wavelength of light using a potassium titanyl phosphate (KTP) crystal. These patches scabbed over and bruised, taking about a week to heal, whereas patches removed by IPL simply shed away in days.
A month on, fully healed, and my skin isn't yet crystal clear. Light freckles remain and the patches of pigmentation are reduced and much lighter. Usually more than one treatment is required, so I'll need another, but for the time being I'm treating my skin at home with skincare believed to reduce pigmentation. Products containing vitamin C, niacinamide, alpha arbutin and tranexamic acid have been reported to make the most noticeable difference to hyperpigmentation.
Hyperpigmentation treatments for dark skin tones
The Fitzpatrick skin type scale goes from one to six, with one to three covering pale to olive skin, and three to six covering light brown to dark skin tones. Devised in 1975 by American dermatologist Thomas B Fitzpatrick to project skin responses to light treatments, IPL and KTP can be performed only on skin types one to three — frustrating for people of colour, as dark skin tones are no less likely to have hyperpigmentation. But there are alternatives, Dr Perry says: "The gentle use of retinol and hydroquinone products may help with pigmentation, but there's a fine balance between making things worse and improving, so it needs to be very carefully planned. Using a high SPF daily will prevent it worsening, and a mild retinol twice a week will help minimise it."